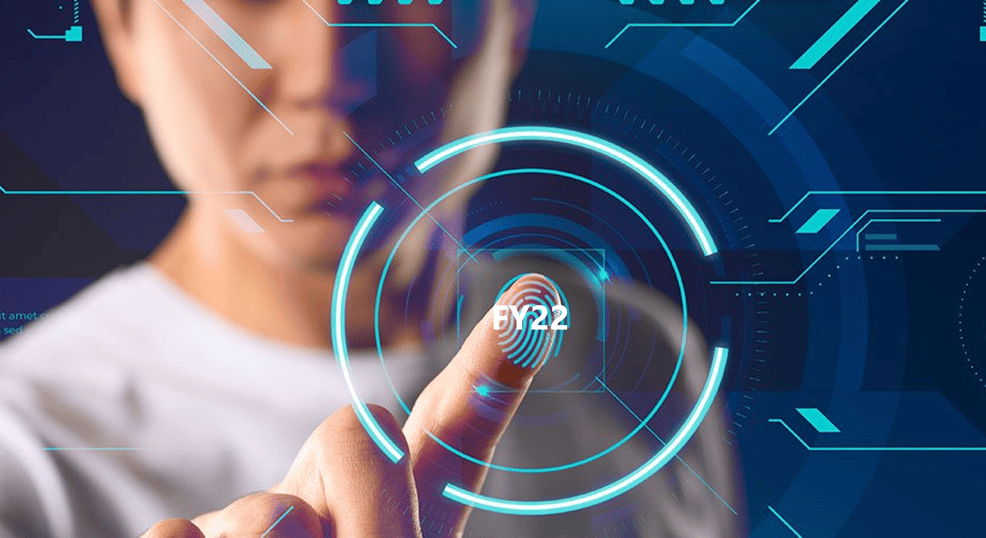 IT spending will increase in Australia during FY22 as digitisation drives economic recovery, but what technologies should be the priority for business?
The start of a new financial year is an opportunity to pause and consider the business technology priorities for the year ahead - what strategic technology goals have been set and how will budget be allocated.
IT spending now seen as revenue driver by CEOs
Gartner predicts Australian IT spend will increase by 4 percent in 2021 and continue to grow into 2022. In the latest round of Federal and State Budgets we have seen government allocate significant levels of funding to digitisation as part of a pandemic-recovery programme.
IT spending is now an element of all business operations and decisions, says Gartner research VP, John-David Lovelock.
"IT no longer just supports corporate operations as it traditionally has, but is fully participating in business value delivery. Not only does this shift IT from a back-office role to the front of business, but it also changes the source of funding from an overhead expense that is maintained, monitored and sometimes cut, to the thing that drives revenue."
Five Technologies to spend on in FY22
Every business is at a different stage in its digitisation journey but, as we enter FY22, there are some technologies that universally demand our attention - if only to check off as under control. Here are the five technologies that business and IT leaders should consider allocating budget to in FY22.

#1. Cybersecurity Threat Defence
Cyberattacks have skyrocketed by 600% since the start of the pandemic and no organisation is immune to the threat. Organisations large and small have fallen victim to ransomware, malware, and data theft.
As the former director of the FBI, Robert Mueller, once said: There are only two types of companies - those who have been hacked and those who will be hacked.
Spending on cyber security is an absolute no-brainer for FY22. Start with a cyber security audit across your network, endpoints, business processes and end user behaviour.
MobileCorp offers a security managed service, and security audit. We partner with and execute on:
Wandera for mobile endpoint threat detection and threat defence
Fortinet for its Security Fabric platform and managed firewalls
NetMotion for modern remote access including the provision of ZTNA alongside a VPN and an SDP in a single interface, with one client, one console and policy engine.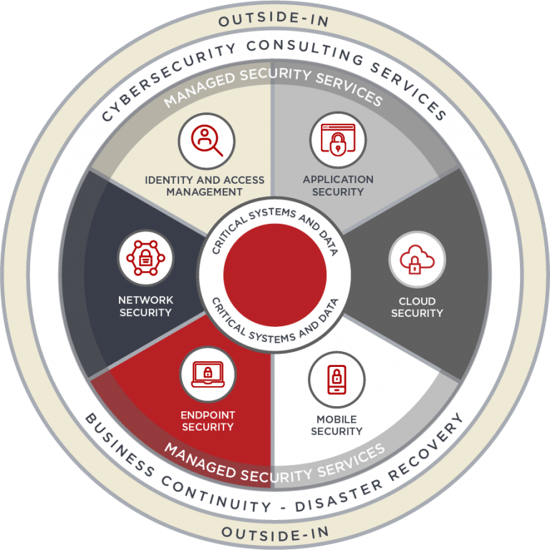 #2. Modern Workplace Management for a Distributed Workforce
The distributed workforce - with employees increasingly working away from a centralised office - is here to stay, at least for the foreseeable future.
Organisations are now consolidating their infrastructure and systems to support this situation as a 'new normal'. This has led to an increased focus on integrating desktop and endpoint management with heightened interest in Modern Workplace Management platforms like VMware Workspace ONE and Microsoft Intune.
It has also led to a uptake of unified communications solutions like Microsoft 365 as organisations look to seamlessly connect and collaborate regardless of physical location.
MobileCorp is a VMware Digital Workspace partner and a Microsoft (Endpoint Manager/Intune) partner. We have thousands of devices currently under management.
Case Study: Building a custom VMware profile to lock-down Sydney Metro Trains devices
Note: Presentation starts at 2 minute mark.
#3. LTE/5G powered Wireless SD-WAN
The future is wireless. Everyone knows it and SD-WAN combined with fast cellular (mobile) connectivity, enables a new WAN architecture with significant benefits for distributed enterprises in FY22.
It used to be that wireless service was a 'second tier' connection considered too unreliable for business critical traffic. Today, however, Telstra LTE (4GX) and 5G networks consistently deliver excellent speed and reliability. Mobile connections are also more resilient to physical degradation, can be deployed in hours, can be simply scaled, all features that enhance the benefits of SD-WAN.
It is estimated that 70 percent of enterprise applications are already hosted in the cloud. At a time when businesses are requiring more and more bandwidth for mobile connectivity and cloud-based apps, wireless WANs are a welcome improvement on traditional networking.
Unlike traditional network solutions built on fixed lines and MPLS, Wireless WAN based on LTE/5G connectivity are ideal for branches, kiosks, vehicles, vessels, remote locations, temporary locations, and any location without fixed infrastructure.
MobileCorp is Australia's leading Cradlepoint wireless WAN partner and a Telstra 5G partner. Cradlepoint solutions deliver
Flexible Deployment

- can be installed anywhere, no indoor wiring, no MDF rooms etc.

Instant On-Demand Connectivity

- no weeks or months waiting for Telco fixed lines

Resilient

Links

- using a different infrastructure from wired lines, so truly resilient

Easy Failover

- all services are Dual SIM - so connecting to multiple networks

Intelligent Traffic Routing

- for optimal end user experience
#4. Digital Experience Monitoring
Now, more than ever, IT leaders need visibility.
With distributed employees, escalating cyber threats, and an instant gratification world, having visibility across the entire IT infrastructure is essential for protecting productivity and mitigating risk.
Don't be lulled into thinking this is a 'nice to have'.
Gartner has described adoption of Digital Experience Monitoring (DEM) as an "urgent necessity" for organisations. They did that in September 2019 before the Covid-19 pandemic-enforced lockdowns. It is even more relevant now.
Application Performance Monitoring (APM) and Network Performance Monitoring and Diagnostics (NPMD) tools often encounter monitoring gaps with regards to device, internet routing, DNS and other infrastructure and network related problems. DEM solutions can help shine a light on these areas and unlock unique end-user and device-specific insights.
Digital experience monitoring provides visibility across endpoints, Wi-Fi, home networks and the Internet, allowing IT to understand and solve problems fast, protecting employees' productivity.
Post-Pandemic Relevancy– 2020 has left many I&O leaders clamoring for better visibility into their organisations' endpoint, connectivity, and application performance. The new "work from anywhere" model has sparked more interest in understanding what employees truly experience while working remotely and using different resources (VPN, VDI, home WiFi, etc.).
Clear Business Outcomes– DEM can help prevent IT issues and positively impact real business outcomes like employee productivity, revenue, churn, NPS scores and much more.
MobileCorp partners with Sinefa for DEM. Sinefa was recently acquired by Palo Alta and will be rolled into the Prisma Access product suite.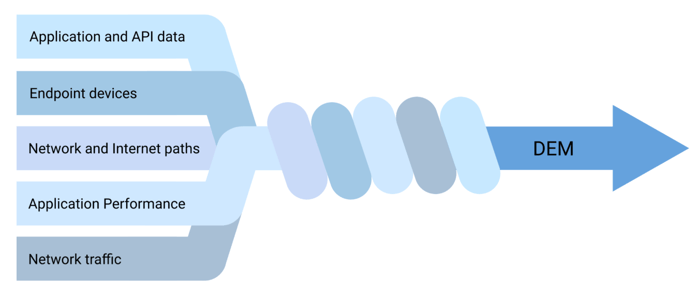 #5. 5G
And finally, 5G. The rollout of 5G has accelerated throughout the pandemic and 75 percent of the Australian population now has access to the Telstra 5G network. 5G handsets are now commonplace with every major phone manufacturer now offering models.
For business, 5G is the access technology for a range of emerging and maturing technologies like wireless WAN, edge compute, the Internet of Everything, and augmented reality.
Already Australia's early adopters are stealing ahead of competitors. Sydney construction company, Taylors, are using Telstra Enterprise Wireless 5G to enhance their business with augmented reality utilising Microsoft HoloLens to overlay building plans on site, using IoT sensors for structural sensing when laying concrete aggregate, and utilising the real time data from security cameras to provide wide-area safety scanning.
Case Study: Australian construction company, Taylor, first to adopt 5G
MobileCorp whole-of-business technology solutions
MobileCorp is an Australian technology MSP. Unlike other managed service providers, we offer solutions and services across your communications infrastructure. We specialise in network deployments integrating wireless and SD-WAN, provision mobile technologies, manage UCaaS migrations, and provide a range of managed services to secure and optimise your technology performance.

If you would like to discuss executing on these priority technologies for FY22 please get in touch.
---
About MobileCorp
MobileCorp is an Australian communications technology company based in Sydney, Australia. We have been in business for 30+ years constantly pivoting to stay at the forefront of new technology advances. We have a proven track record providing solution architecture, build, deployment, and managed services for Australian enterprise and business. Our managed services span the whole-of-business communications infrastructure and include Managed Mobility Services, Mobile Device Management, Complex Data and IP Networks, and Unified Communication solutions.