An IT Service Desk is more than just 'break fix'
What is the MobileCorp IT Service Desk?
MobileCorp delivers a managed service desk based on the ITIL framework with three core responsibilities:
Incident Management
Request Fulfillment
Change Notifications
In plain English, these three ITIL principles are commonly referred to as:
Break-fix
Service requests
IT communications
Incident Management
The service desk owns the Incident Management process and is responsible for resolving incidents according to SLAs with the goal of restoring services as quickly as possible and getting the customer back to work.

As outlined by ITIL this includes the following functionality:
Incident Management Support
MobileCorp will ensure that adequate tools, processes, and skills are maintained throughout the service desk team to ensure the timely and effective handling of incidents. Without adequate support, the efficiency and performance of the ITIL service desk process is significantly diminished.
Incident Logging and Categorisation
MobileCorp will keep an accurate and up-to-date log of each incident that is reported, including the category/type of incident. Incidents will be organised and prioritised based on the level of disruption that they cause.
Incident Resolution
MobileCorp will answer and respond to all contacts with the goal of resolving the incident on the first call and restoring service as quickly as possible.
Incident Escalation Resolution
MobileCorp will escalate issues that cannot be resolved on the first call by escalating the issue and assigning the ticket to an appropriate specialist within the team.
Handling of Major Incidents
Some incidents are classified as major incidents, defined as causing a massive business interruption and requiring immediate fix. When this happens, the MobileCorp service desk will rapidly escalate the issue, recruiting 3rd-level support if needed and issuing timely communications and status updates to users. The primary goal of the service desk in a major incident is to establish a workaround and restore service as quickly as possible.
Incident Management Reporting
It is important to capture details of incidents to establish trends and underlying issues. MobileCorp managed service desk will establish a reporting protocol if one does not already exist and provide regular feedback and insights.
Request Fulfillment
A key function of the service desk is to respond to requests swiftly by categorising and prioritising them and delivering to agreed SLAs. This includes remote troubleshooting of end user environments and protects productivity.
Request Fulfilment Support
MobileCorp will provide trained service desk analysts who know the company's IT infrastructure and can respond to end user requests. Managed service desk will also work with the customer to build an ITIL-base Service Catalogue and explore automated self-service options that proactively reduce the number of service requests and help maintain agreed service levels.
Request Logging and Categorisation
Service requests, like incidents, will be logged and categorised according to their type and priority. Importantly, service desk analysts will include a check step to verify that the person submitting the service request is authorised to do so.
Request Model Execution
Request model execution simply means fulfilling customer requests in an appropriate time frame. MobileCorp will manage expectations by agreeing with the business on the service level to be provided and ensuring that requests are fulfilled within the agreed time schedule.
Request Monitoring and Escalation
MobileCorp managed service desk will work to agreed SLAs. This means consistently monitoring the status of all service requests and escalating service requests to a higher resolution level when necessary.
Request Closure and Evaluation
The service desk has the same reporting responsibilities for the request fulfilment process as it does for the Incident Management process. If any problems or errors are discovered that require further attention, they should be passed on to problem management for a root cause analysis keeping end users and internal IT management informed of the status of incidents, problems, and change requests is a core responsibility of the MobileCorp managed service desk.
IT Communications
IT is a constantly evolving environment and the MobileCorp IT Service desk will provide regular communications about changes that may impact the business.
Communication Strategy
MobileCorp will develop with the business a strategy which delineates lines of communications for incidents of varying severity. It will outline who is responsible for communicating information throughout the business.
End User Status Notifications


Keeping end users appraised of the progress of issue resolution, or of a specific request they have logged is essential for business continuity, productivity and end user satisfactory. Automated status updates will be provided at regulated intervals.
Change Notifications


The Managed Service Desk will be able to deliver change notifications both internally and externally if required by the business.
Benefits of MobileCorp's IT Service Desk
Our IT service desk tends to fulfill two key benefits for companies.
We complement the capabilities of your internal IT team by providing skills and experience in targeted areas such as mobile device management, managed desktop or cyber security.
We provide extra capacity - an extra pair of hands - to cover a specified operational workload.
Our IT team is also equipped to provide insights on how your end users are interacting with technology.
By measuring transactional activity (i.e. logging tickets), the service desk is able to capture trend data and provide business analytics to improve productivity.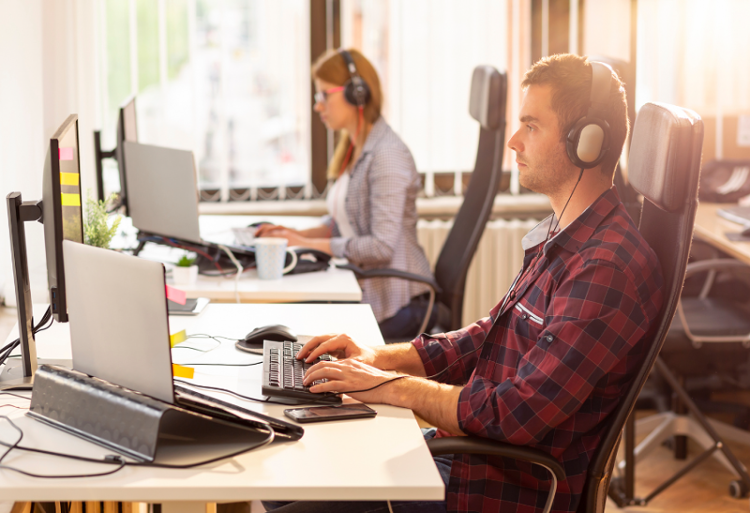 Key Features of MobileCorp's IT Service Desk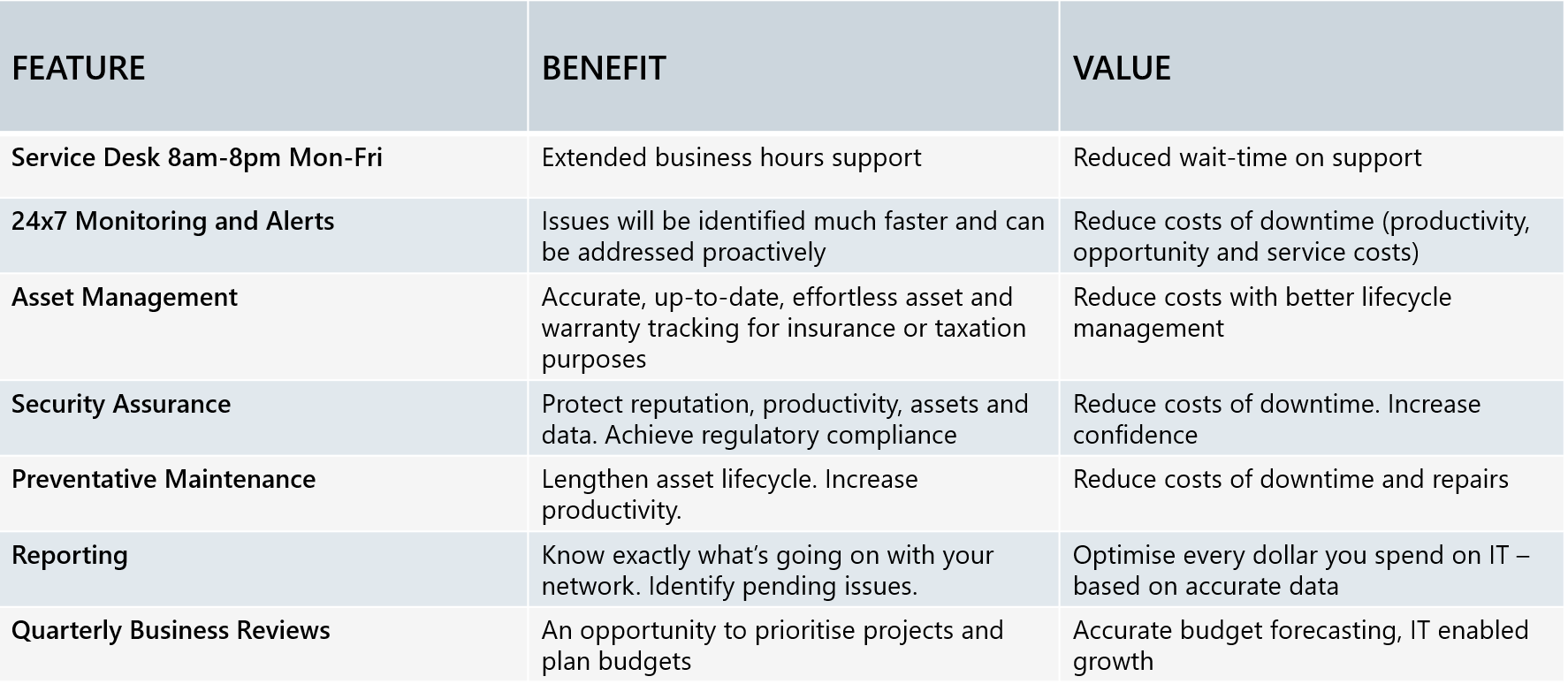 MobileCorp IT Service Desk Scope of Work
MobileCorp offers a package of IT Services which includes End User and Systems Focused Support. All the modules we have capability in are outlined below.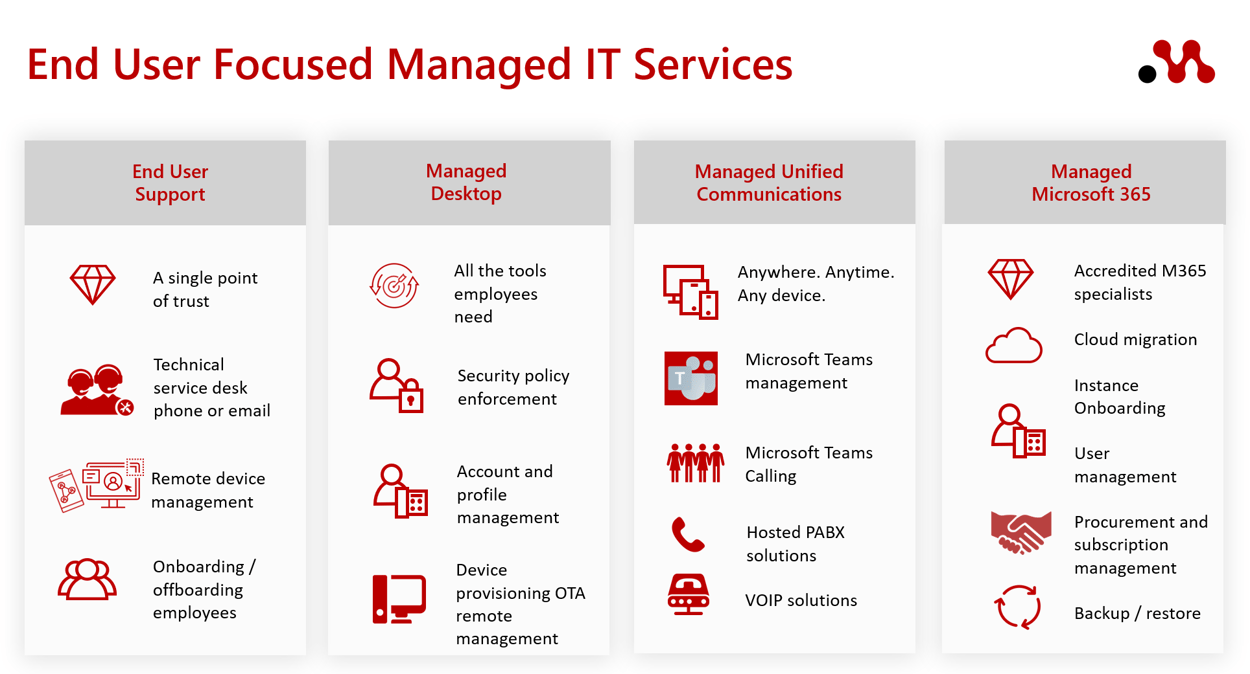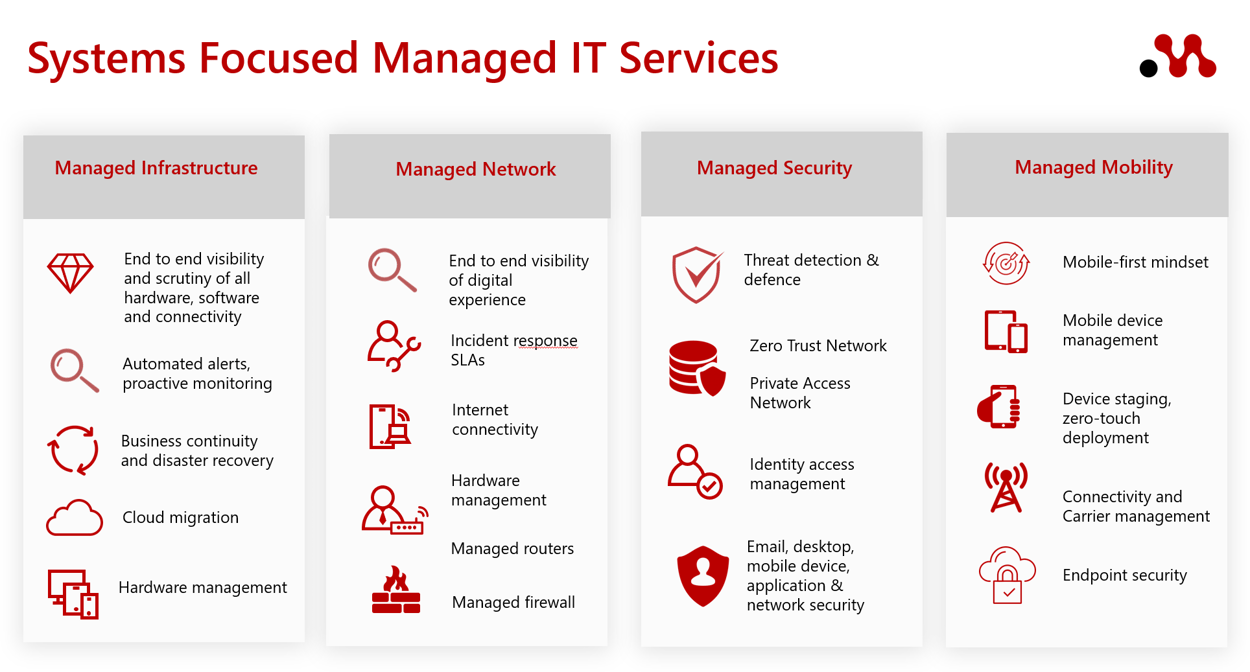 Our Tech Partners
Leaders we are proud to partner with.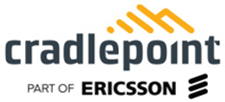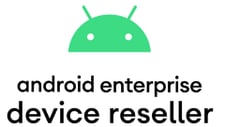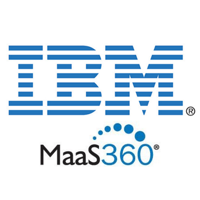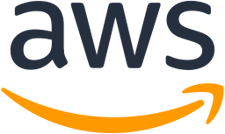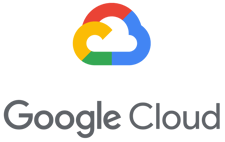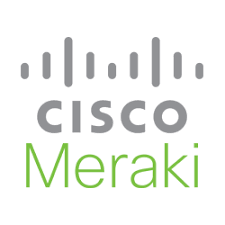 News and Insights from MobileCorp
Speak to our MobileCorp Representative
To get started with a technology solution, call us on 1800 243 252