Construction
Build out your 5G advantage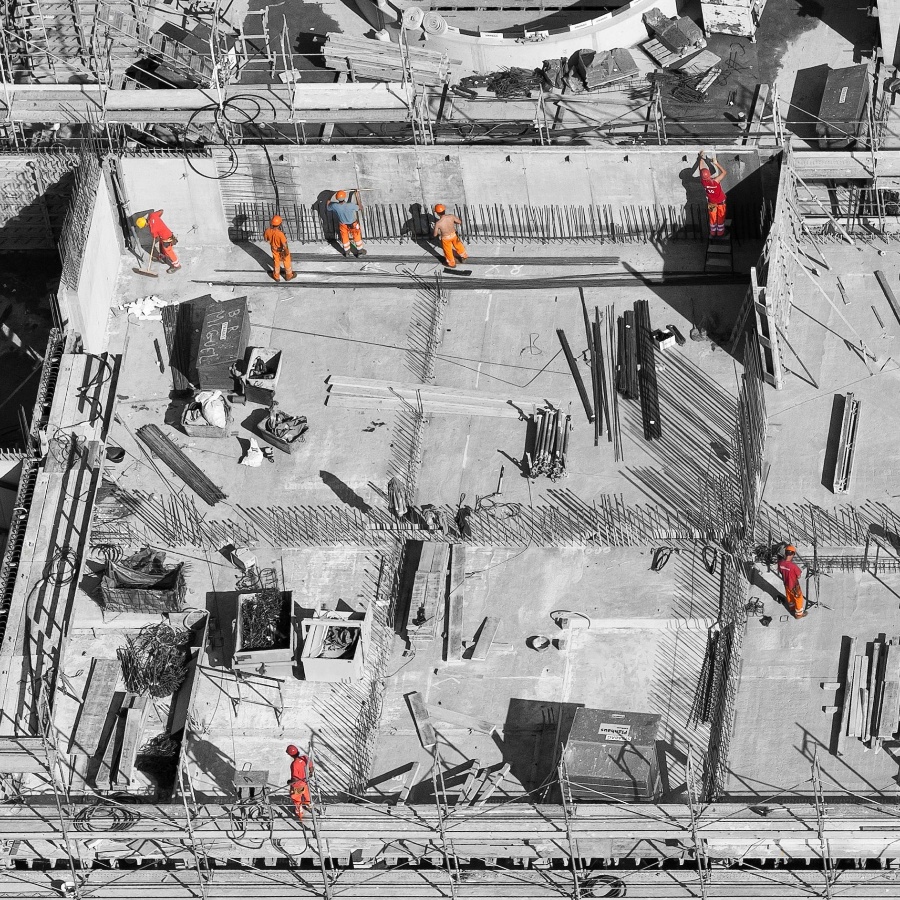 Day 1 Connectivity
This is the No.1 reason that wireless WAN is being adopted in the construction industry today. For greenfield sites, sites located on the outskirts of cities, for road and rail construction, and for large-scale projects, NBN is often unavailable or will take months to arrive. MobileCorp has already deployed 5G for primary connectivity to office demountables at the Western Sydney Airport Badgerys Creek construction site, to warehouses being constructed at Kemps Creek, to a correctional facility in regional Victoria, and for highway construction offices in Western Australia.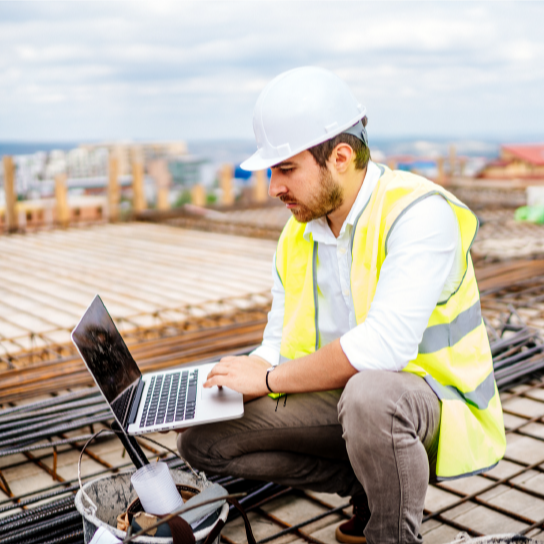 Reliable Collaboration
Working on a construction project typically involves collaboration between a large variety of stakeholders on a continued basis. To avoid delays, it's critical that everyone stay up-to-date on any changes and have access to documentation at the right time. The speed that 5G provides will enable this level of communication and document-sharing to occur even on mobile devices, which is an added convenience.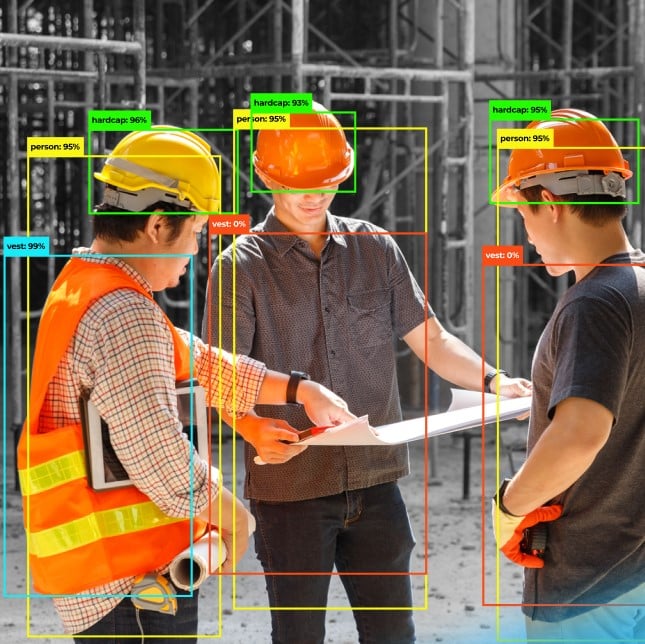 Workplace Safety
5G can enable highly accurate asset tracking, whether it be on site equipment or personnel. Connecting to a reliable 5G wireless network can enable data processing at the edge to track temperature and air quality. A lone worker safety button can be used to alert site managers in case of an emergency and accurately convey a worker's location for immediate help. Wearable sensors can guide workers onsite to avoid hazardous zones and can also alert management if workplace safety clothing is not being worn.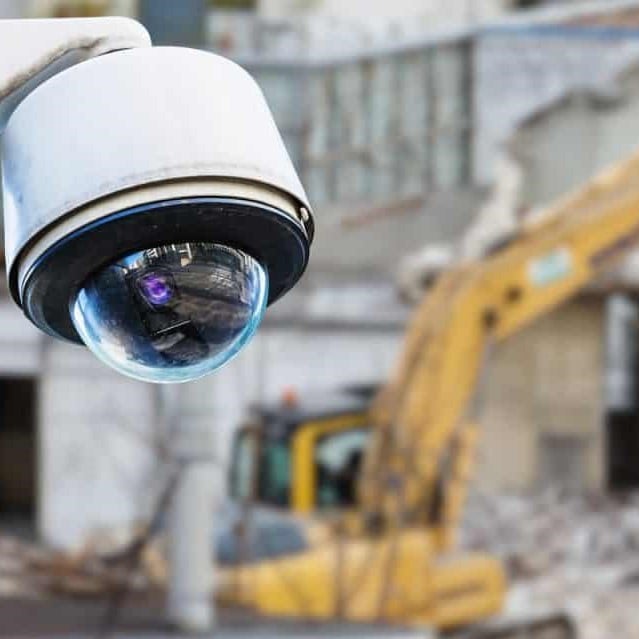 Site Surveillance
Adequate monitoring of large construction sites requires cameras that are supported by low-latency connectivity. 4G has a latency rate of 200 milliseconds, LTE 15-50ms, whereas 5G offers 1ms. This fast response time can ensure that the data collected in real-time from sensors and cameras is as accurate and timely as possible. This is key when it comes to detecting security breaches or hazards on-site. Cloud management allows video viewing from anywhere.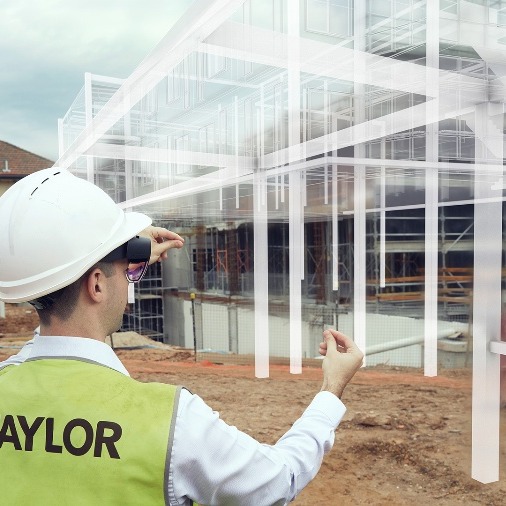 Realtime Data Transfer
Taylor Construction in partnership with Cradlepoint and Telstra were one of the first companies in the world to utilise 5G for onsite data visualisation. Using Microsoft HoloLens mixed-reality smart glasses, Taylor employees onsite can render a virtual model of the building or elements of the construction process such as holographic structural steel, framing, or electrical schematics. The high bandwidth of 5G also allows the data-heavy transference of digital plans and drawings to be viewed on mobile devices onsite.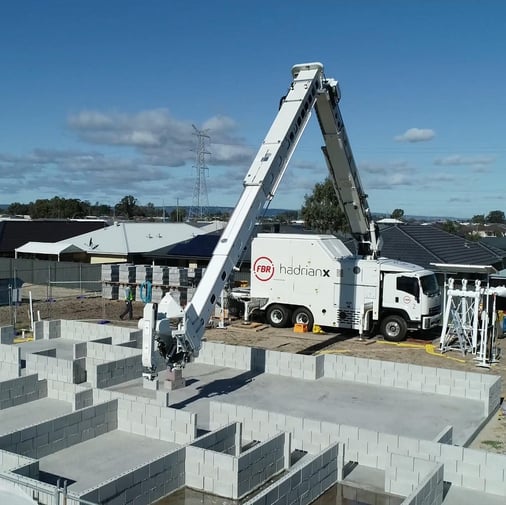 Remote Machine Operation
5G enables the remote autonomous operation of onsite machinery like cranes, loaders, and even Hadrian X, the world's first fully autonomous brick laying robot invented in Western Australia. Operators can safely and remotely pilot and tele-operate drones and other vehicles. The increased bandwidth and greater capacity provided by 5G connectivity ensures important data and information are quickly and dependably transferred between operators and machines.
5G for Construction
Benefits
Enterprise Wireless


for construction sites
Day 1 Connectivity

Greenfield sites
5G wireless is the answer for agile and secure enterprise-grade day 1 connectivity.
It eliminates the delays in provisioning fixed connectivity. A wireless WAN can be quickly redeployed to another location if required. This flexibility makes wireless a more attractive option for sites that will have a known short duration.
In Australia we have seen examples of this use case during the bushfires to power temporary evacuation centres and during Covid19 lockdowns to securely connect pop-up testing stations. In the construction industry, 5G can be used to power on-site offices, sensors and cameras from day 1.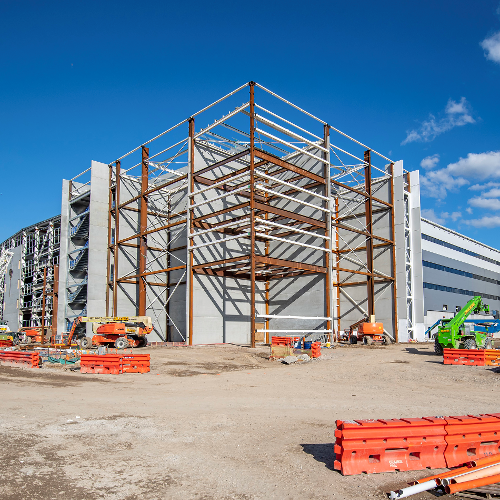 Wireless WAN
Temporary sites
Having the agility to move the 5G access point as a site evolves, or in the case of road and rail construction to move it as the construction shifts is a bonus.
No wires means no digging hazard. Wires are also vulnerable to site flooding and heavy vehicles/equipment.
When a construction site is ready for handover, simply reconfigure your 5G gateway device and shift it and antenna to the next location.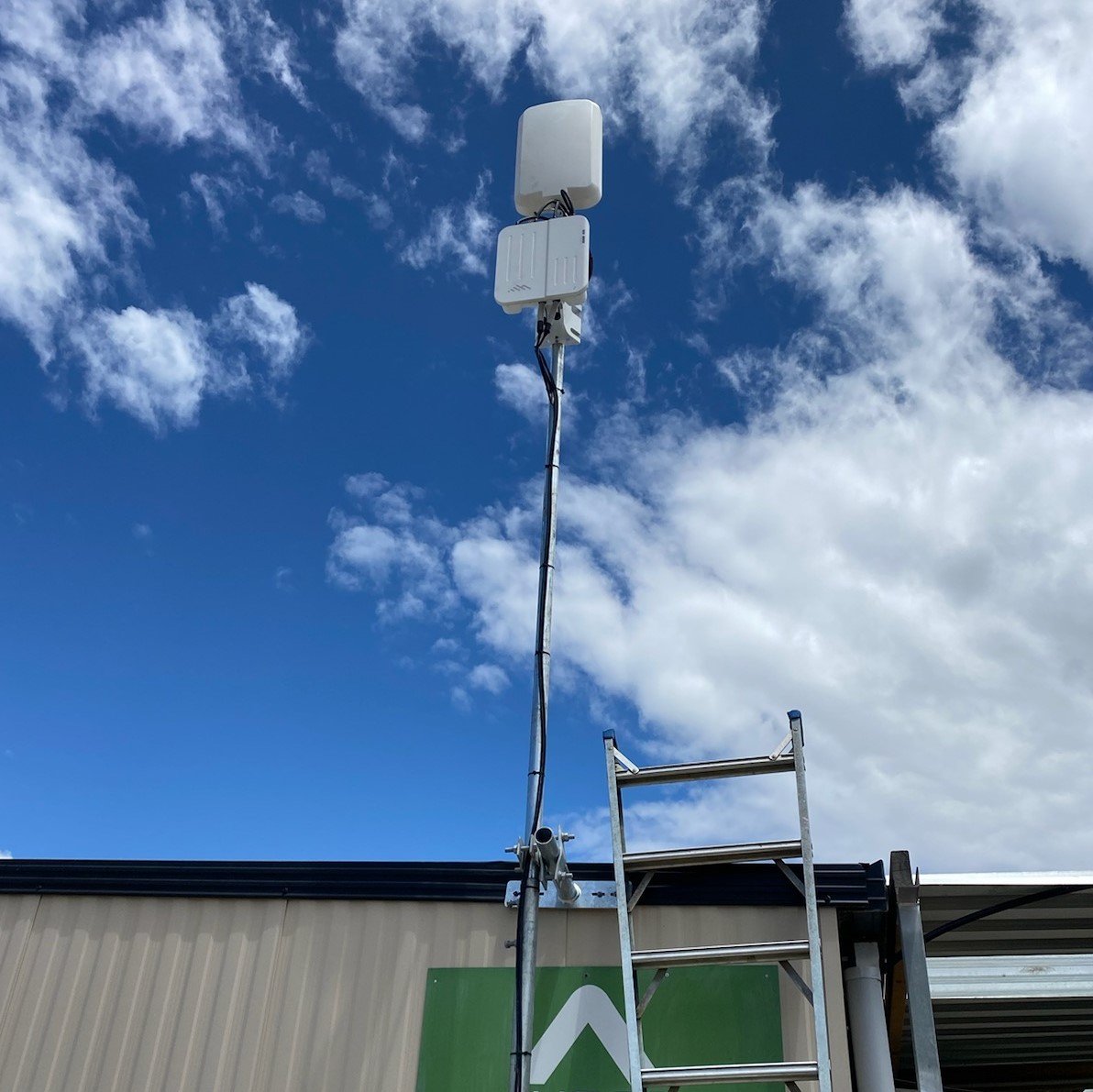 High Bandwidth
Edge Computing IOT
Construction businesses are increasingly working with very large data sets for richer visualisation, real-time surveillance, and IOT sensor edge processing.
Add in new technologies, such as virtual and augmented reality (AR), and 5G is fast becoming the go-to enabler of higher bandwidth, low-latency broadband.
This is not some 'pie-in-the-sky' theoretical use case but is actually happening with progressive Australian construction companies right now.
⏬ Taylor Construction Case Study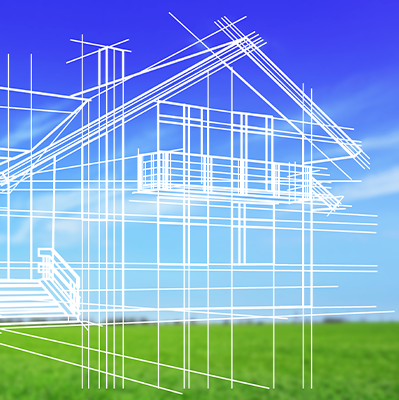 Low Latency
Smart sensors
As 5G continues to enable increasing data volumes, not everything will be able to be done in the cloud. It will require some of the computing to be done on-site with edge computing and mobile edge computing on 5G networks. Proximity to data at its source is extremely necessary in construction.
In time, it will be possible to sensor virtually anything on a worksite, allowing companies to collect data from tools and materials.
Sensors are already being used in concreting to assess cure time. With smart building IoT sensors and 5G, contractors can create a digital twin of the building with data from the very start of the project throughout its life.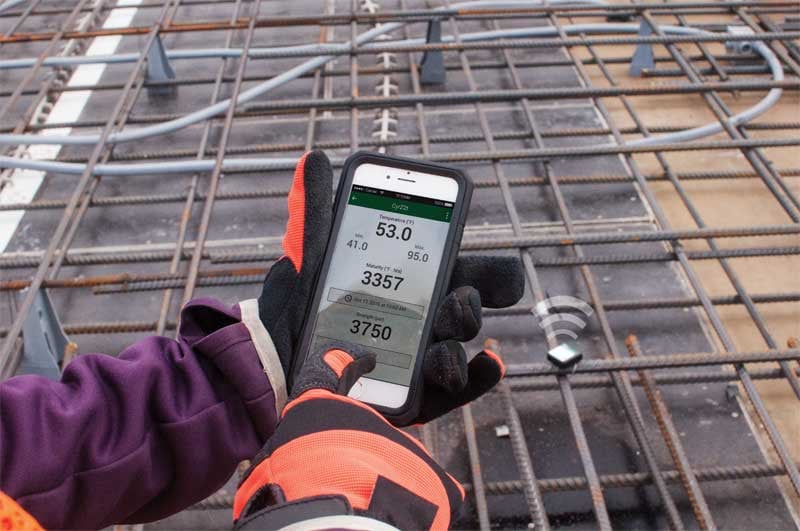 Visualising your 5G Construction Site Network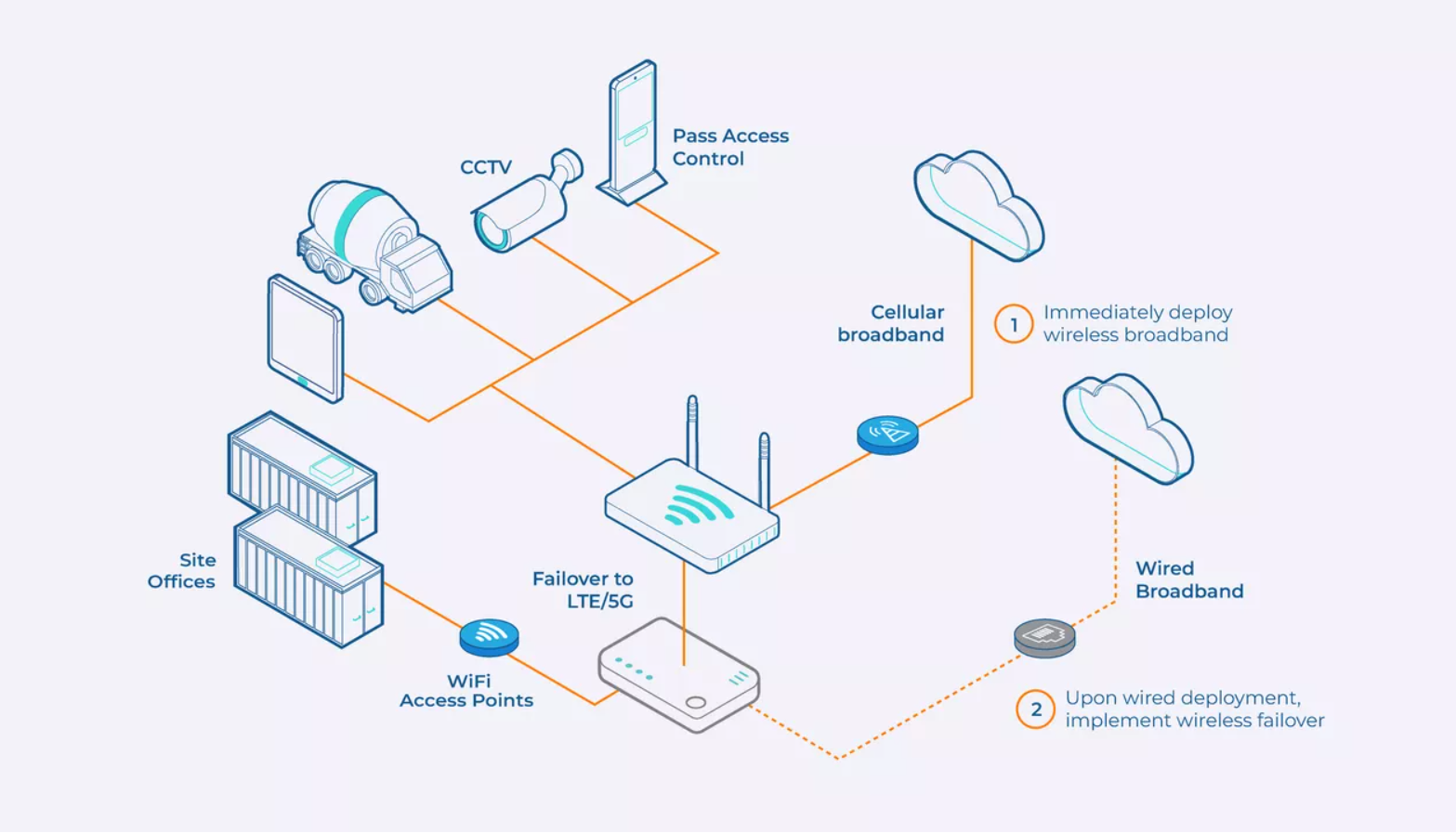 Find your 5G

Today!

share in our stories where technology is the hero
MobileCorp
Professional Deployment
Trust MobileCorp with your Enterprise Wireless construction connectivity solution. We are Australia's leading Cradlepoint 5G/LTE partner and a Telstra 5G specialist partner. We have deployed some of Australia's first Enterprise Wireless networks and are currently deploying 5G access solutions at the Western Sydney Airport construction site. These are the four steps to a successful 5G deployment.
Desktop
and Onsite Survey
The 5G network continues to in-fill with increased small cell density, however each site will need to be investigated to ensure 5G is a viable access technology onsite. LTE/5G is also a future-proofed solution.
Install Cradlepoint
Gateway
Professional installation of your 5G gateway device and directional antenna to optimise signal strength.
Secured, tested and monitored via NetCloud portal.
Connect to the best
5G Network
In most cases, Telstra will have the strongest and most reliable 5G signal availability at site. MobileCorp manages the SIM activation and ensures the best value enterprise wireless plan is applied.
Secure, Monitor,
and Manage
MobileCorp is the Cradlepoint APAC MSP of the Year 2022. Our managed service includes 24/7 monitoring, technical support desk, Cradlepoint out-of-band device management, Telstra carriage management and more.
Enterprise Mobility & Network Services

for Construction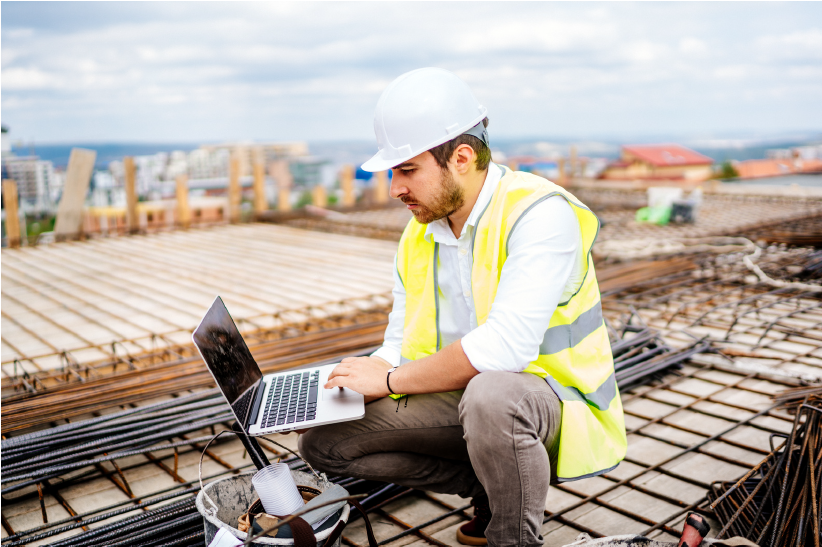 The future is wireless.

Our 5G Partners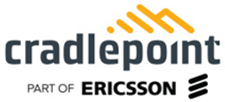 Cradlepoint is the global leader in enterprise wireless solutions and first to market with 5G capable hardware. Cradlepoint solutions deliver a pathway to 5G through 4GX LTE and are the backbone of Telstra's enterprise 5G networks. MobileCorp is an Authorised Cradlepoint Partner and offers Cradlepoint solution design and managed service.

MobileCorp is a Telstra Platinum Partner for Mobility, a Telstra Platinum Partner for Services, and a Telstra Gold Partner for Data & IP. Our shared history spans 30+ years and MobileCorp provides solutions and support to hundreds of Telstra Enterprise and Business customers. MobileCorp's services can be charged as a monthly fee on the Telstra bill.
Learn more about 5G
The latest 5G news from our TechTalk blog
Our Customers
Our Most Valuable Asset. Why We Do What We Do.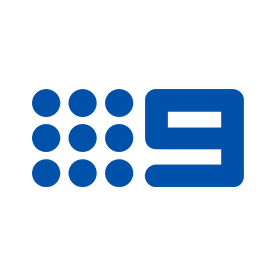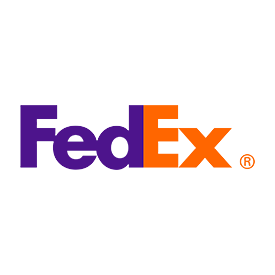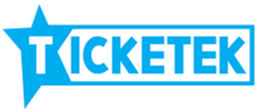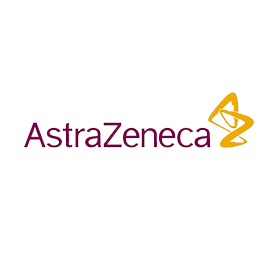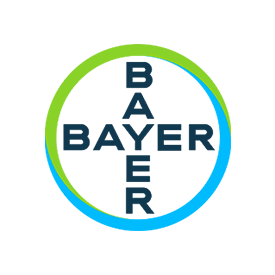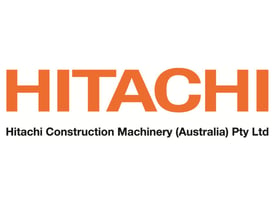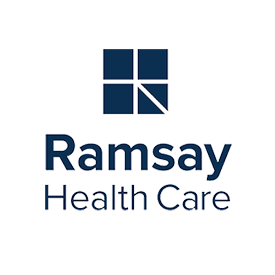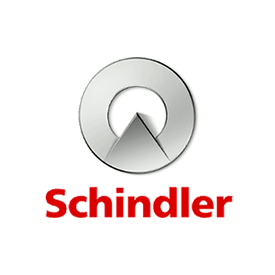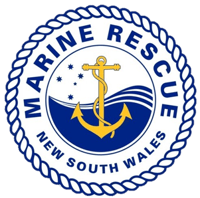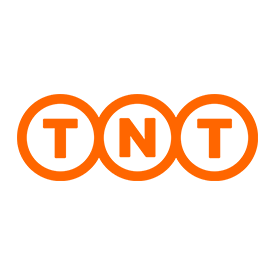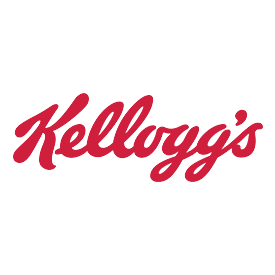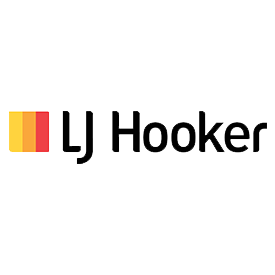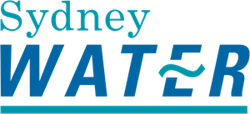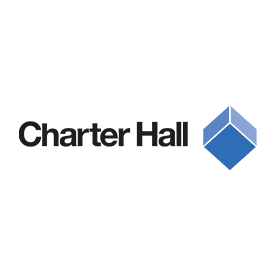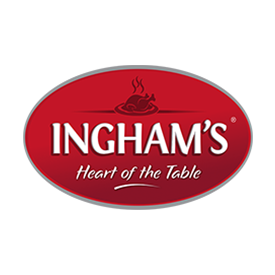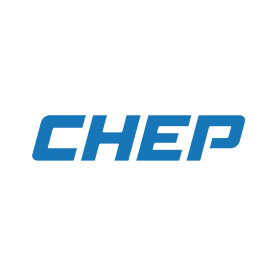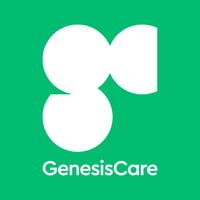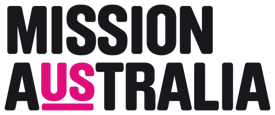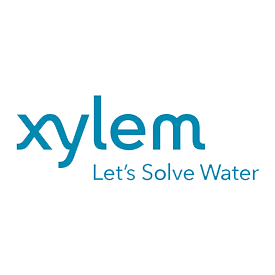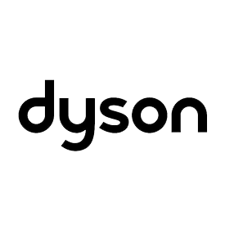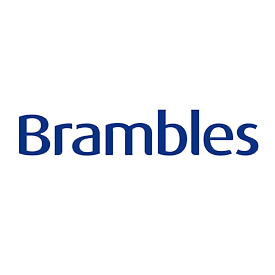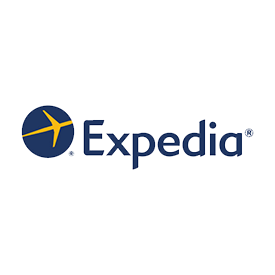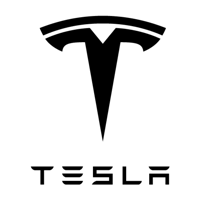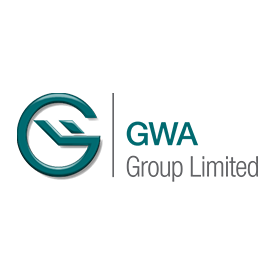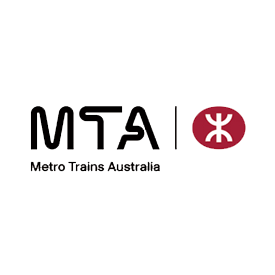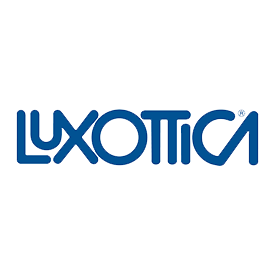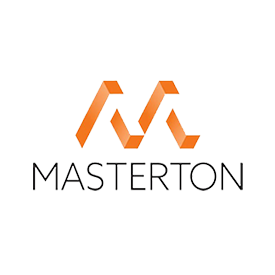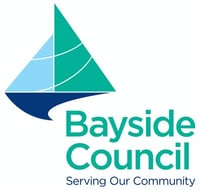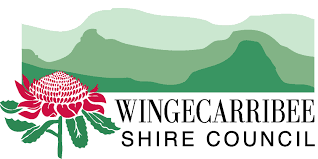 Speak to our MobileCorp Representative
To get started with a technology solution, call us on 1800 243 252