Mobility Partner of the Year 2023
Winner | MobileCorp
MobileCorp has taken out the top Mobility honour at Telstra's Partner of the Year awards 2023.
This award recognises MobileCorp as the leading Telstra Mobility partner in Australia and celebrates our leadership and innovation in mobility solutions, especially in 5G wireless networking.
What does this mean for customers?
This means customers can
be reassured that your business is in safe and expert hands.

feel confident that you are dealing with the best, and receiving award-winning mobility service.

trust MobileCorp to bring to you innovative and future-proofed mobility solutions that are fit for purpose.
Why did we win?
You may know us as the team who looks after your day-to-day operations of your Telstra mobile fleet. However, we won this award because we have grown to offer so much more.
We are experts across the entire mobility landscape offering 5G wireless WAN, in-building mobile coverage, telecom expense management, mobile lifecycle, sustainability, cloud telephony, Microsoft Teams and UCaaS, unified endpoint management, Essential 8 security, endpoint security, and more.
You can check out all our capabilities in the MobileCorp brochure below.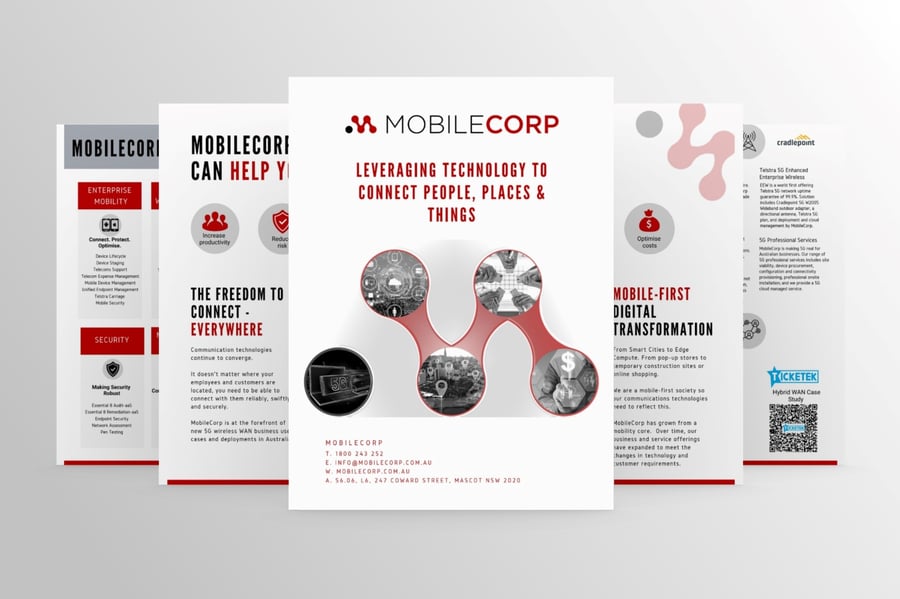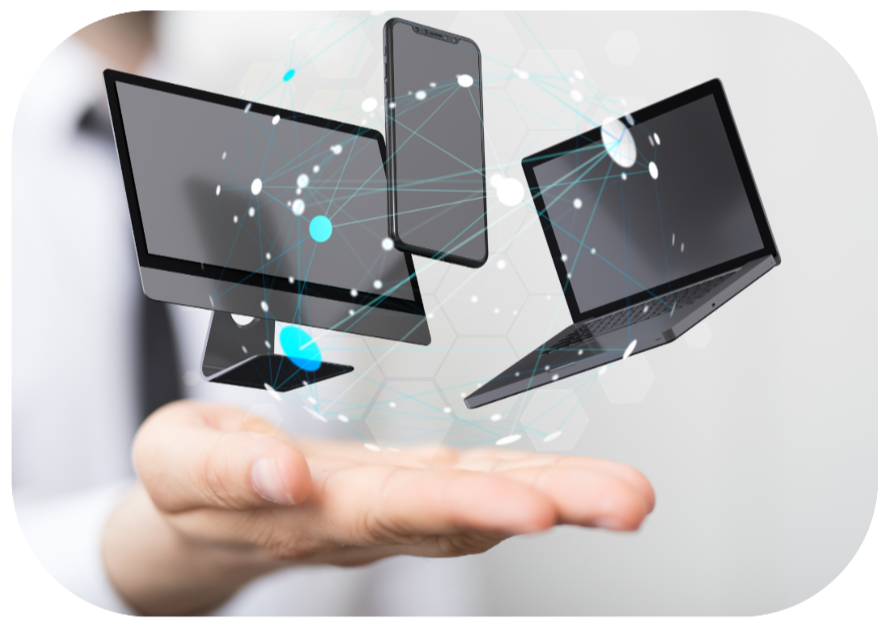 Telstra Platinum Partner

Managed Mobility Service
MobileCorp is a Mobility Platinum Partner. This means Telstra trusts MobileCorp to work with its top-tier enterprise, government and business customers delivering all Telstra Mobility services.
We leverage our knowledge gained over 33 years as a Telstra Partner to ensure value from your Telstra relationship, while remaining closely aligned with the strategy developed in collaboration with your Telstra account team.
MobileCorp's services may be purchased using Telstra Adaptive Loyalty funds and charged as a monthly fee on your Telstra bill.
Learn More
MobileCorp's Telstra Mobility capabilities include:
Service and Support desk
Device procurement and enrolment
Carriage management, eSIM, connections, disconnections, change of ownership, add-on services
Asset Registry
Telstra Plan management
Billing enquiries and credit resolution
Telstra bill audit
Device provisioning
Mobile Device Management (MDM)
Fleet optimisation
Contract negotiation
Telstra Account Team alignment
Telstra Account consolidation
Telstra
Unified Communications
MobileCorp has expertise in delivering a range of Telstra Unified Communications solutions including
Telstra Calling for Microsoft Teams
Telstra Connected Workplace
Telstra Liberate
We also leverage Telstra's partnership with Microsoft to deliver Telstra Microsoft 365.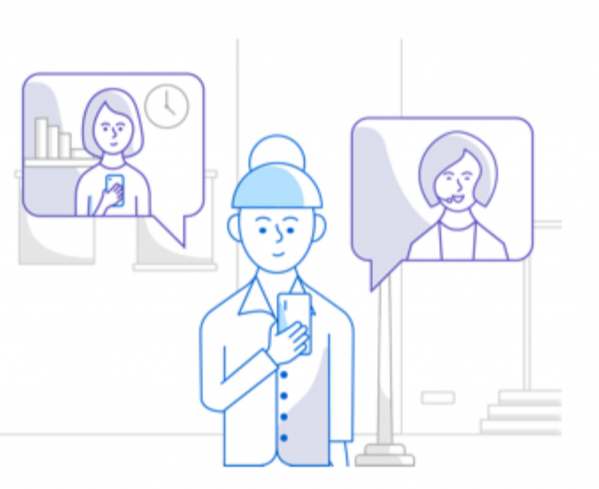 Attention: The Telstra 3G network will shut down on 30 June 2024. We support you to meet the 3G migration deadline.
Telstra has a range of exciting and emerging Internet of Things solutions which, as a Telstra Partner, MobileCorp can design, deploy and manage including:
Telstra Track and Monitor
Fleet Complete
TeleTrac Navman
Telstra IoT Control Centre Cumulosity
Telstra Captis Environment
Telstra Digital Water Metering
MOVUS FitMachine®
Location Analytics
Smart Cameras
Cisco Jasper M2M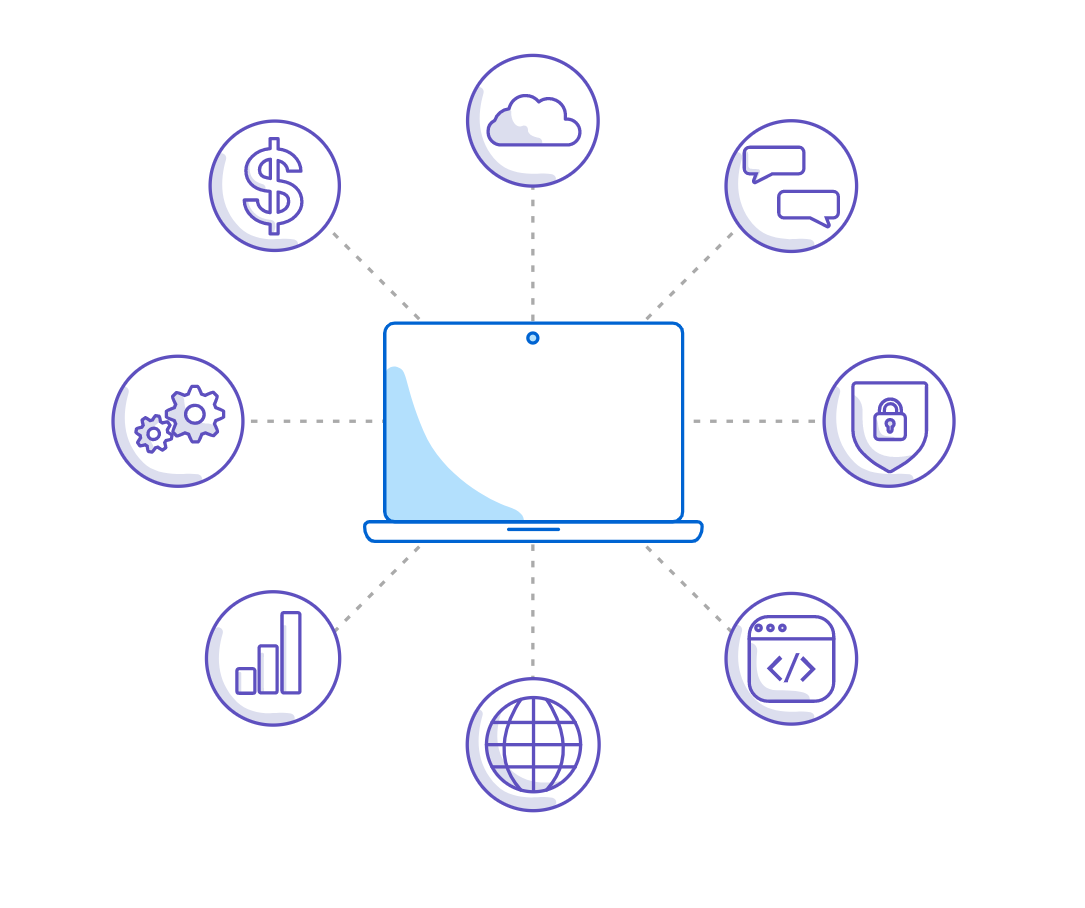 Telstra Enterprise
Deal of the Year
Our Telstra Accreditations
Telstra Innovation Partner
of the Year 2021
FAQ
What is a Telstra Partner?
The Partner channel is Telstra's way of providing an end-to-end premium support solution to corporate customers.
Telstra Partners help enterprise and business customers to get the most out of their Telstra relationship by
reducing

workload for companies as a single point of contact for all Telstra-related services.

providing personalised premium support services by accessing Telstra's backend systems to complete operational tasks swiftly and accurately.

providing technical and managed services relevant to Telstra services and other communications technologies.

providing strategic advice

across

contract negotiation, emerging technologies, and Telstra products and solutions.



What are the different kinds of Partners?
Telstra categorises Partners by a series of Domains. These are areas of specialisation which align with groups of Telstra products and services. Each domain requires a separate accreditation. Telstra Partners can be accredited in a number of Domains.
The Telstra Partner Domains are:
Mobility
Data +IP Networks
Cloud
Unified Communications
Security
Services
What are the Telstra Partner accreditation levels?
Telstra Partners are tiered as either Platinum, Gold, Silver or Accredited. Platinum Partner accreditation tier is achieved by only the top 5-10 partners in each Domain.
Partner accreditation is based on rigorous and extensive completion of subject-matter training by a minimum number of employees, demonstration of capability deploying specialist solutions and services to Telstra customers, and by meeting challenging commercial targets.
Telstra Partners sign a exclusivity contract with Telstra, and do not connect other carrier's services.
Who is entitled to have a Telstra Partner?
Telstra categorises its customers according to size and spend. Many organisations will be tagged as either Enterprise or Business customers; but SMBs, organisations with smaller Telstra commitments, or organisations with their services shared across carriers may be tagged as 'unmanaged' or 'unassigned .'
Enterprise and Business customers will have an aligned Telstra account management team. They can be aligned with a Telstra Partner to provide strategic account management and day-to-day operational support.
However, there is no 'entitlement' criteria as to who can be aligned with a Partner. Any customer who sees the value in having a Partner aligned can reach out. MobileCorp has customers it works with who may not have a Telstra account team.
How do I know if I have a Telstra Partner?
Hopefully you would know you have a Partner because they would be in regular contact with you.
A Partner should be your organisation's single point of contact for all your day-to-day operational Telstra tasks.
Your Partner will facilitate virtually all your Telstra requirements, relieving you from having to contact Telstra direct for support, or from using Telstra's self-service T-Connect portal..
If you are unsure whether you have a Partner aligned and would like to check, unfortunately this is not a straight-forward task. There is no list of Partners currently published on the Telstra website. There is no Partner code on your Telstra bill, and there is no easy way to check if you have a Partner.
If you have contractual paperwork from Telstra - a BSA or CSA - the Partner may be referenced in that documentation.
If you have a Telstra account manager that you work with, you can ask them to find out if you have an assigned Partner.
If you are still stuck, you can give MobileCorp a call on 1800 243 252 or send us an email and we will try to help you by accessing our Telstra's backend systems.
How can I find a Telstra Partner?
There are more than 400 accredited Telstra partners across metro and regional Australia, however information about Partners can be difficult to find.
There is no listing of Telstra partners on the Telstra website, or anywhere else for that matter. This can make it a bit tricky to find the expert support you are searching for.
Ideas to find a Telstra partner include
Google search for 'Telstra Partner near me'

Google search for 'Telstra Partner awards' to find information about the annual Domain category winners

Ask your Telstra account team

Ask your peers for a recommendation of who they work with

Ask other vendors you work with for a recommendation

Contact MobileCorp and we will recommend a Partner if we are not the right fit for your business
How do Telstra Partners work with you?
Typically, Telstra Partners will assign an Account Manager and a dedicated Support team to your business. They may also assign a Customer Success Manager, a Project Manager, an IT specialist like a UEM engineer or Network Engineer - dependent on the service you require.
The Account Manager will be your point of contact for discussions about your Telstra account at a strategic level. They will
invest in understanding your corporate technology requirements
review your current Telstra fleet, products and solutions
provide advice about emerging technologies
represent your interests in renewal or procurement negotiations
provide reporting to you for governance and compliance purposes
The Support consultant or team will be your single point of contact for all Telstra service tasks including
end user help desk support
Telstra service management - IDD, roaming, connections/disconnections, plan changes
device procurement, repair, end-of-life, and upgrades
billing issues
Most reputable Partners will have an automated ticketing system and the option of a custom online ordering portal.
How do Telstra Partners work with Telstra?
Telstra Partners work alongside the Telstra account team in a collaborative approach to ensure both the customer and Telstra reach agreement about the Telstra services being supplied.
A Partner will represent the customer's interests to Telstra and can access promotional discounts and specialised pricing through liaison with the Telstra account team.
A Partner will also have a deep understanding of Telstra products and solutions, and a proven record of secure deployment, and ongoing managed services.
Who pays for the Telstra Partner service?
Up until 2020, the cost of Telstra Partner services and support - particularly mobility - was covered by Telstra and tied to connection or renewal of services. The move to the no-lock-in contracts of Telstra Adaptive Mobility plans stripped out all value-added services, so the cost of these is now transparent and for the customer to choose if required.
Adaptive Mobility customers will determine the Services they require and these are contracted directly with the Partner, and invoiced with full cost transparency.
How will having a Telstra Partner benefit you?
A Partner will be aligned with your strategic technology ambitions and provide subject matter expertise and innovation.
A Partner is a responsive expert resource that is committed to leveraging their knowledge of Telstra services and systems, to ensure customers get the best out of their Telstra relationship.
A Telstra Partner will take on responsibility for being the single point of contact for all your Telstra-related services including day-to-day operational fleet management and end user support.
A Telstra Partner has expert knowledge of all Telstra solutions and also has direct access to Telstra back-end services and billing systems enabling swift issue resolution.
A Telstra Partner will learn your infrastructure, processes and policies, and provide vital continuity of service, and strong personal relationships built over time and through shared activity.
What are the key service features provided by a Telstra Partner?
Single Point of Contact for all Telstra issues
Operational Resource for day-to-day management tasks
Responsive Australian-based Helpdesk for expert support. No more hanging on the phone for an hour or more.
Strategic Input and expertise to technology roadmap
Business Intelligence Reporting
Telstra account team alignment
Contract Negotiation services
What is a Telstra Global Partner?
Telstra operates in over 20 countries outside of Australia and has access to more than 2,000 Points of Presences (PoPs) in more than 200 countries and territories globally. Telstra has formal alliances with many international carriers, and a sub-sea cable network, with licences in Asia, Europe and the Americas.
A Telstra Global Partner will be able to consolidate your international fleet management requirements providing a single point of contact for operational tasks and end-user support, and may be able to consolidate all your costs onto the Telstra bill (available with some overseas carriers). It allows customers to cut through the workload of having to deal with multiple carriers to orchestrate device procurement, new connections/disconnections, global roaming, IDD and billing.
Why does Telstra have a Partner ecosystem?
Telstra, and before it Telecom Australia, has had a partner ecosystem for more than 30 years. MobileCorp has been a partner since the late 1980s. You can read about Our History.
Telstra sees its Partner Channel as allowing it to provide a premium support service to its corporate customers, and as a strategic sales and solution implementation arm providing deep capability in Telstra products and solutions.
Do Optus or Vodafone have Partners?
Telstra has a world-class Partner ecosystem, one that other domestic carriers in Australia have not been able to replicate. This is a key competitive advantage for Telstra.
Optus and Vodafone corporate customers are provided with access to a self-service portal and will need to assign internal resource to manage day-to-day mobility fleet management tasks. Orders through the self-service portal will be diverted to a bulk ticketing system and the SLA on response times would be worth further investigation.
Optus and Vodafone will also assign an Account Manager as an escalation point and for strategic account discussions.
Optus has been known to offer a third-party support partner to its largest value Enterprise customers, but this is not common practice.
What is the difference between a Telstra Partner and a Telstra store?
Telstra stores focus on consumer solutions and most are not equipped to deal in any depth with enterprise or business requirements. A few larger Telstra stores are also Telstra Partners and are capable of supporting corporate customers to varying degrees. These stores often have separate entities off-site to manage corporate relationships.
All Telstra stores can offer business customers basic device procurement, plan connections and disconnections. complaint reporting, and some basic operational support services such as SIM swaps and SIM activation.
SMBs with a small number of Telstra devices and basic support needs, may find a local Telstra store combined with a Telstra T-Connect self-service portal meets their needs, however it is unlikely that a Telstra store will be the best fit to meet the needs of most corporate customers.
Purchasing a device through a Telstra store or from a third party retailer is not advised for corporate customers as they are unlikely to be equipped to access your Telstra DES credentials and enrol your devices.

Read this Blog > Why businesses should always buy mobile devices through business channels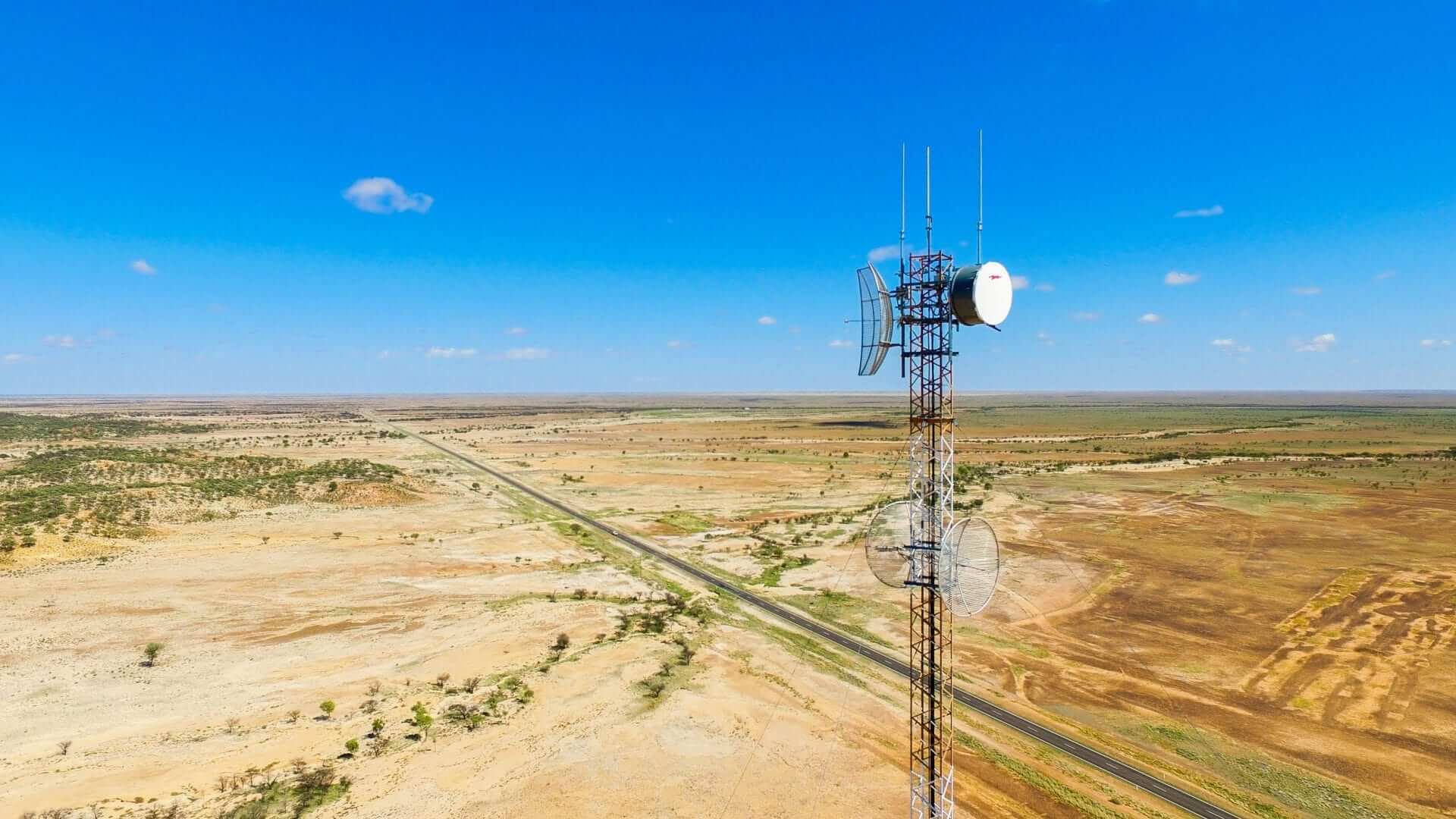 Australia is why.

Speak to our MobileCorp Representative
To get started with a technology solution, call us on 1800 243 252