Validate Network readiness
There is an obvious value in having a fresh pair of eyes look over the structure and performance of the corporate network,
Without being wedded to the infrastructure, the technologies or the personnel, an independent contractor, like MobileCorp, can be objective and dispassionate about the existing set-up, highlight opportunities for improved performance, and bring specialist knowledge about a future-state network model.
Why undertake a Network Assessment?
Having a fresh pair of eyes look over the infrastructure; seeking a kindred spirit to bounce off as a sounding board; and mitigating risk or fulfilling governance requirements; are three great reasons for an outsourced network assessment.
Some other reasons why it would make sense to undertake an assessment of a site's connectivity or network infrastructure, could include:
validation of readiness for a new technology
quantitative assessment of current infrastructure
assessment of connectivity impacting performance
reduction of deployment risk
identifying the root cause of performance issues
to build a quote for new replacement equipment
creation of a strategic road map for IT systems
improving security
to seek c-suite support for IT improvements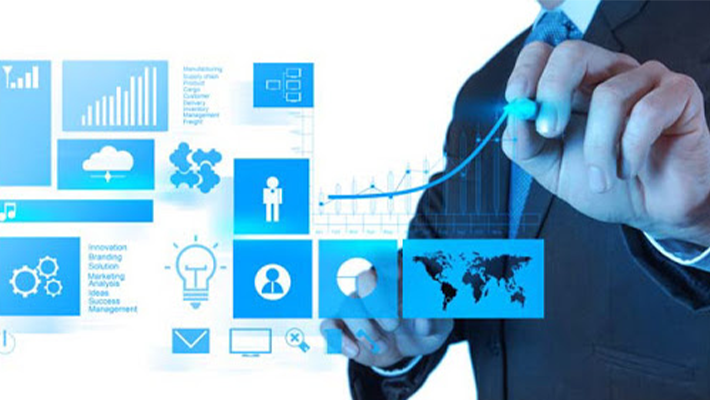 MobileCorp Network Assessment service
MobileCorp network engineers and ICT technicians routinely undertake a range of site network and connectivity assessments to meet audit, security, planning, performance, quotation and due diligence business drivers.
A MobileCorp assessment will typically focus on five areas for examination:
infrastructure
performance
availability
management
security
Network Assessment Report
One of the key benefits of a network assessment is to have a complete documented 'State of the Nation' summary of the current set-up, along with an analysis of threats/opportunities, and recommendations to the business.
MobileCorp will provide a comprehensive report that can include the following modules as relevant and selected by the customer:
discovery
risk score
issues summary
recommendation summary
infrastructure summary
performance summary
availability summary
security summary
connectivity summary
Network Assessment Outcomes
Information collected in the discovery process of an assessment is reviewed for trends, opportunities, threats and issues that are impacting the organisation. This is compared with best practices, business requirements and potential design requirements.
The results from the analysis are then utilised to develop specific recommendations that focus on risk reduction, performance improvements, cost savings or strategic management planning.
NOTE: MobileCorp also offers a Site Assessment for new sites, Site Relocations, and equipment upgrades.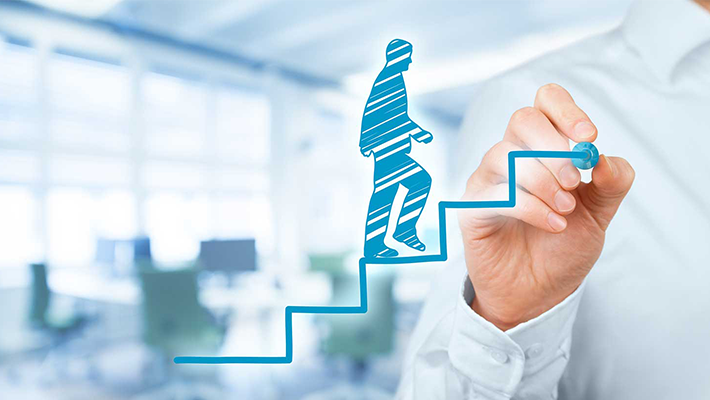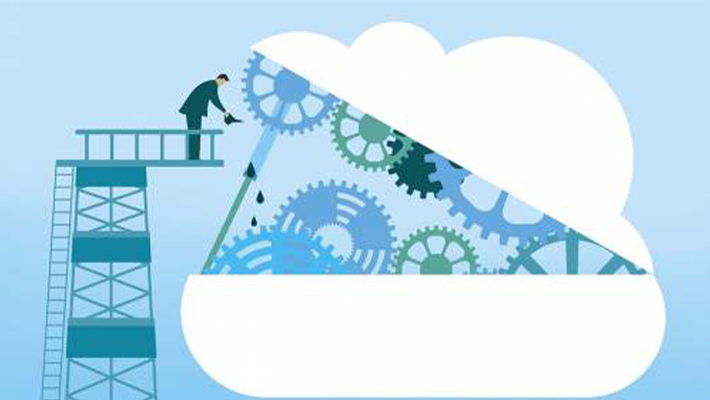 Telstra Network Health Check with MobileCorp
As a Telstra Platinum Partner, MobileCorp can also deliver a Telstra Network Health Check.
Designed for enterprise business, the Telstra Network Health Check is a multi-faceted deep-dive service. The starting point is workshops with key stakeholders, to discover current and future requirements.
MobileCorp will then install an unobtrusive network assessment appliance, and provide detailed analysis of the resulting data.
The overall findings will then be compiled into an Assessment Report which will include an overview of:
Existing network, application and IT environment documentation
As-built network documents
Previous testing procedures and results set (where applicable)
Network (existing or future) and application requirements
List of selected applications and their known associated hosts
Installation details for potential network analytical appliance
Onsite access to selected data centres/sites
List of subnets for each site
Two additional optional reviews are available:
Network Application Review including:
physical and logical topology
traffic flow and resiliency
top delays, conversations and hosts
bottlenecks
and a range of other factors
Network Performance Review including:
deploying a network level application behavioural analytic system
a test plan to isolate and identify issues
analysing network and traffic flow
and a range of other factors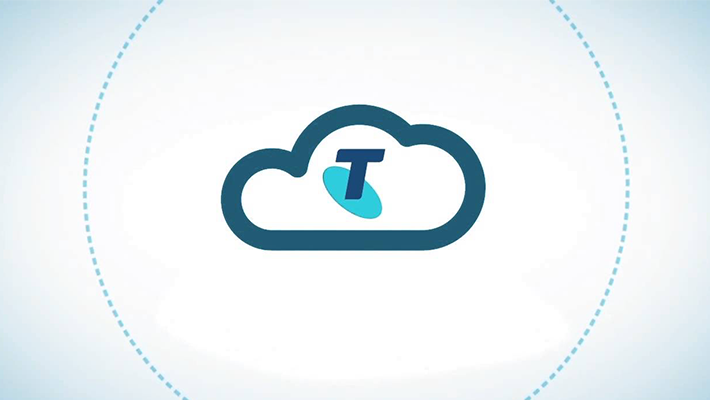 What is the cost of a Network Assessment?
Really? This is IT! As usual, the answer is… it depends.
In this case the cost will depend on the business outcome required, scope of works, the level of documentation required, the site location(s), and the seniority of the assessor.
Basic assessments to ascertain a quotation for equipment or infrastructure upgrade at one physical location could be as little as $500 and include a written quote.
An assessment to address a specific one-dimensional issue or to answer a specific question about security, readiness or performance, along with a documentation of the current network, and relevant analysis and recommendations would be in the region of $2,000-5,000.
A comprehensive fully documented network assessment will require custom pricing.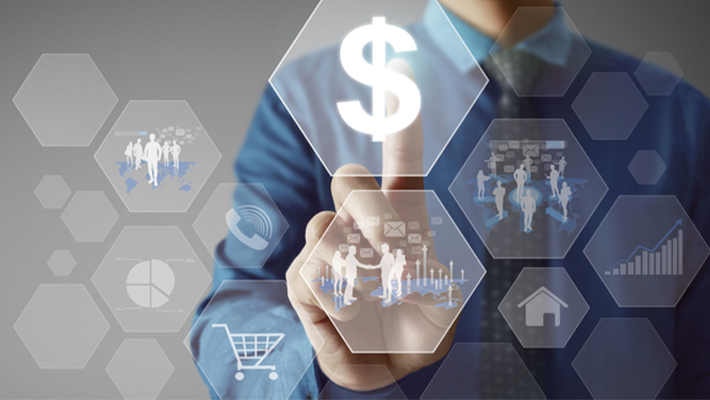 Telstra Network Health Check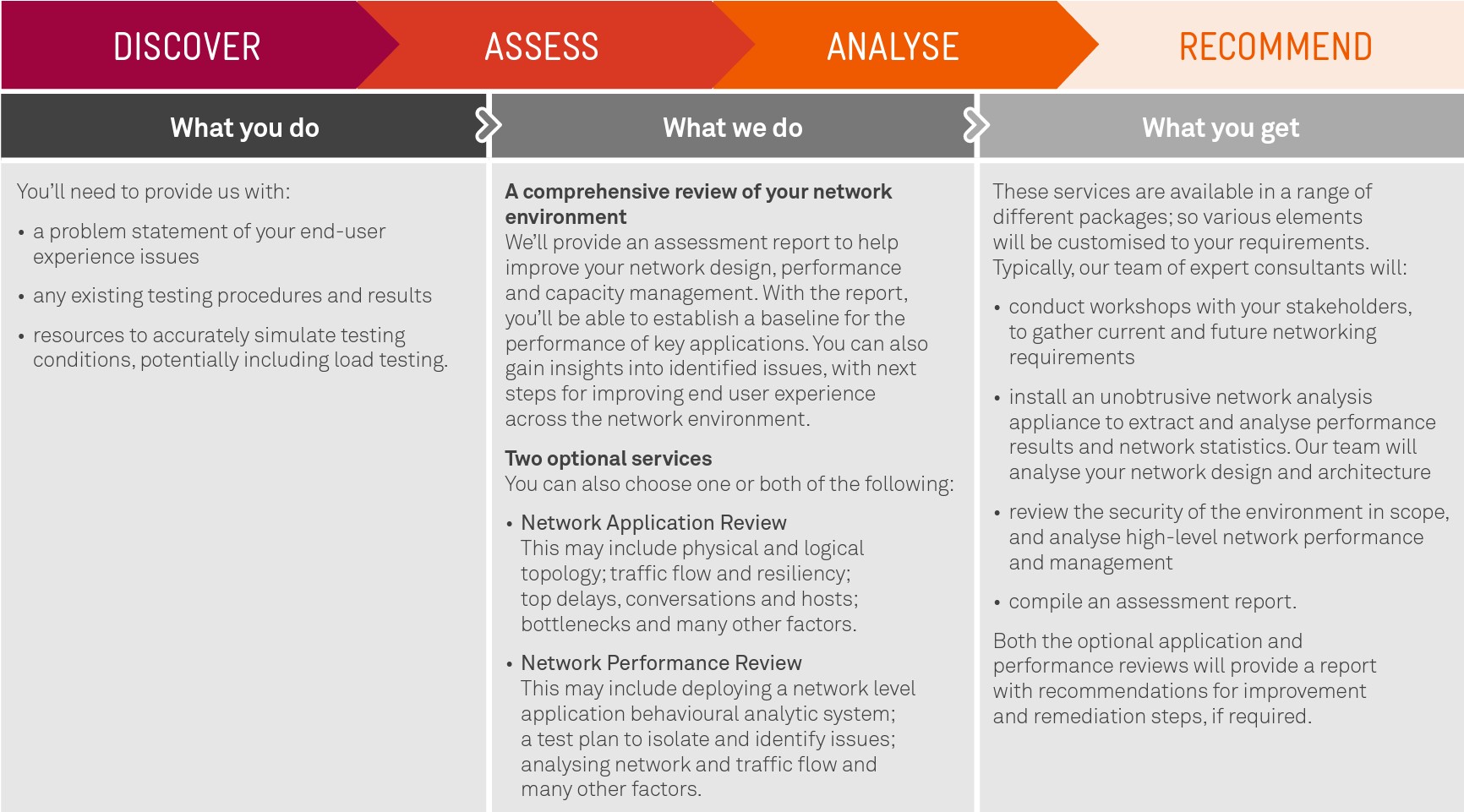 Our Tech Partners
Leaders we are proud to partner with.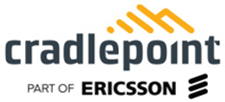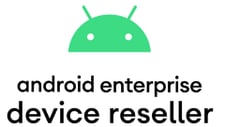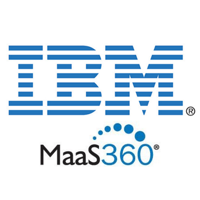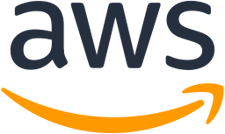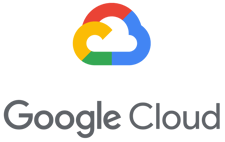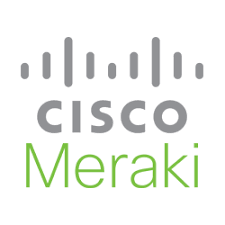 News and Insights from MobileCorp
Data, IP and Wireless Networks
Speak to our MobileCorp Representative
To get started with a technology solution, call us on 1800 243 252