What is happening

with the 3G Network?

3G must die so that 5G can live!

3G networks across the world are being decommissioned so the spectrum they use can be repurposed for 5G.

It is estimated that between 1 and 2 million devices are still connected to the Australian 3G network, with most of these being services in IOT devices.

As the network shutdown deadline looms, organisations are fast running out of time to migrate, and are at risk of losing connectivity and data communications currently being supported by 3G.

Important Dates
The Telstra 3G network will be decommissioned from 30 June 2024. While this won't be the flick of a switch, Telstra has advised the shutdown will be "relatively quick." A detailed closure schedule will be released closer to the deadline.
Vodafone will begin its 3G shutdown a few months earlier from 15 December 2023.
Optus has not released a deadline but industry expects this will be in September 2024.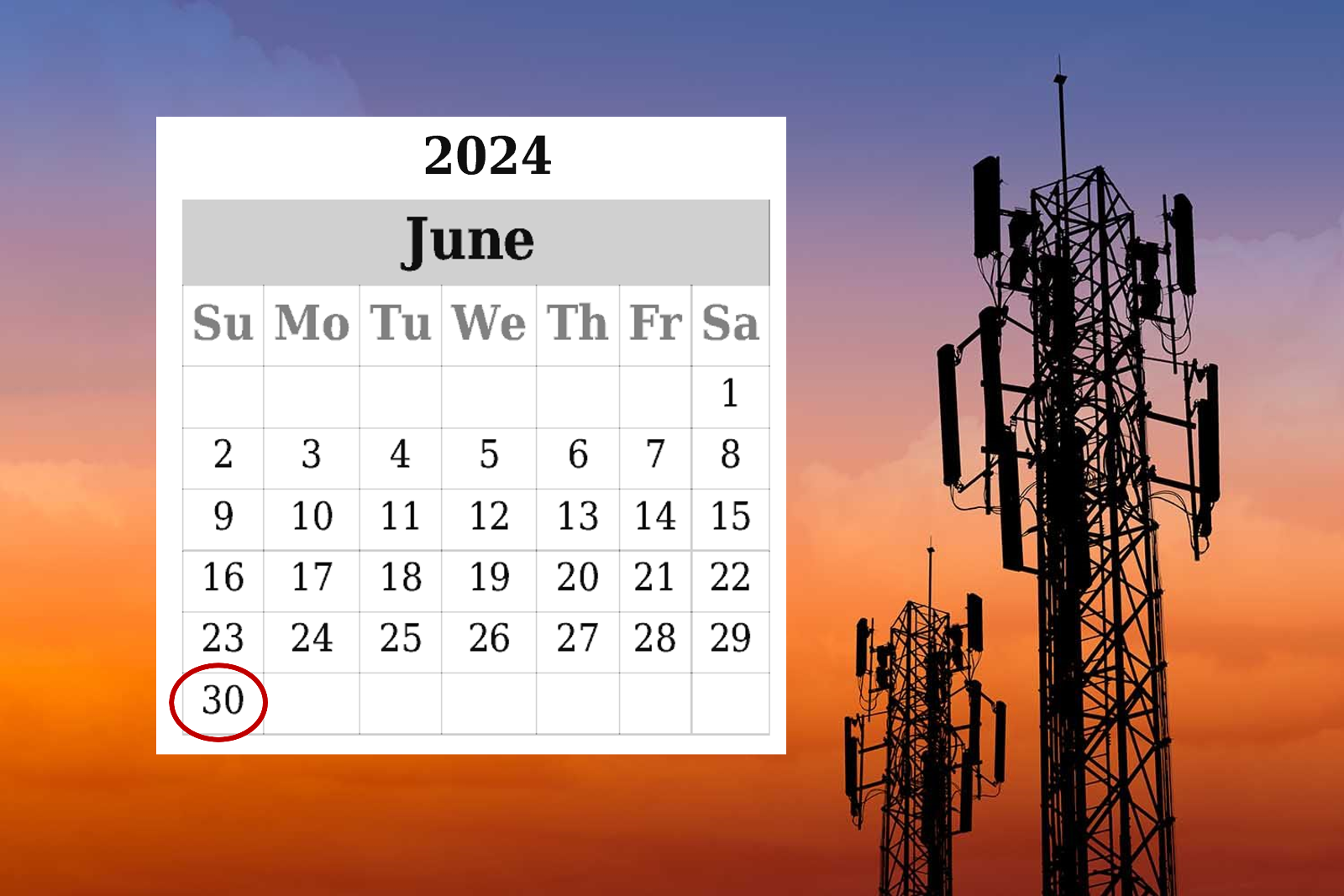 What do I need to do?
First, understand if you have 3G services operating in your business. You will see these on your telco bill.
Second, ascertain where those SIM cards are, what devices they are in, what data is being transmitted, and how often.
Third, upgrade or replace any 3G only devices to be able to operate with the 4G and/or 5G networks.
We can help.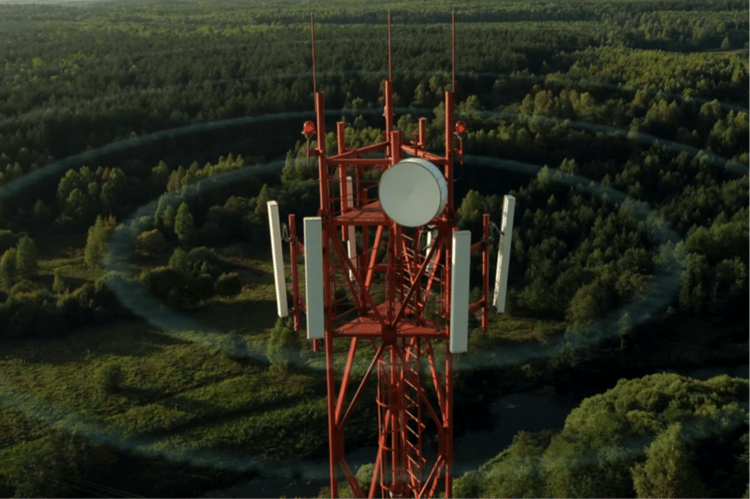 What are the barriers to a 3G migration?
Many Australian organisations have delayed migrating off 3G due to
the complexity of figuring out where their 3G devices are and what data they are transmitting
the complexity of updating numerous devices across multiple locations
a need to update underlying management architecture
a lack of resource to scope and execute a migration project
the cost of new hardware
If any of these reasons are holding back your 3G network migration, MobileCorp can support you.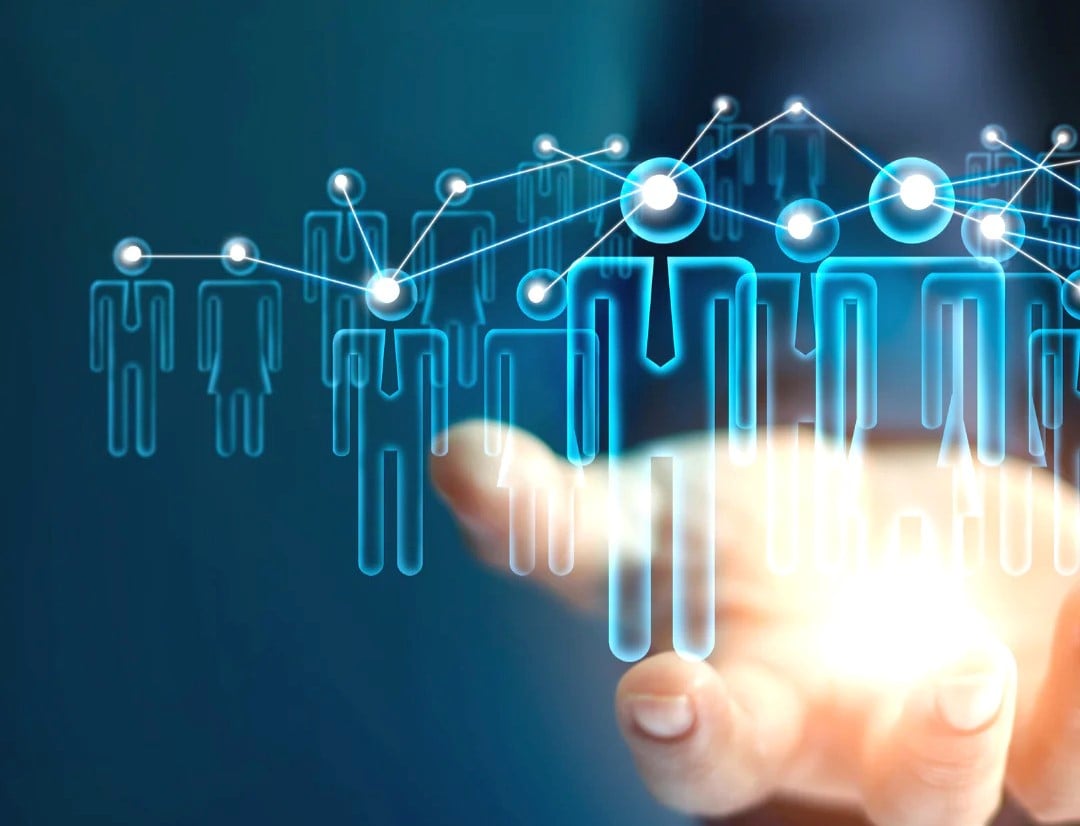 Upgrading 3G devices
You will need to upgrade or replace any of your existing devices that operate on 3G to be compatible with 4G or 5G.
These could include a mobile phone, tablet, wearable, router, sensor, telematics device, alarm, camera, medical device, eftpos machine, handheld scanner and more.
Depending on the type, number and location of the devices, this can range from a simple to a complex migration project.
The good news if you have to replace devices, is that connecting via 4GLTE and 5G will offer a significant uptick in data collection, processing, and sharing.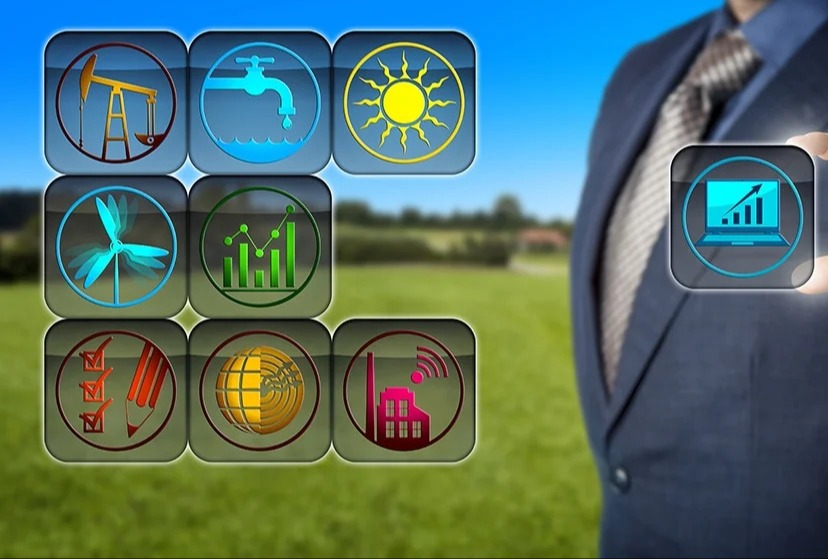 MobileCorp
3G Migration Service
MobileCorp is a Telstra Mobility Platinum Partner. This means Telstra trusts us to manage the mobility fleets of its largest Enterprise customers.
We can complement your inhouse capabilities and boost your capacity by managing your 3G migration project for you.
We will help with
expert 3G migration knowledge
solution architecture options which future-proof and secure your network
outlining your choice of upgraded devices
procurement, provisioning and deploying of devices
testing and cut-over management
ongoing monitoring and cloud-management as required
Customers do not have to migrate their mobile services as such. SIM cards issued in Australia - even IOT SIMs - provide access across all of the 3G, 4G, 4GLTE, and 5G networks.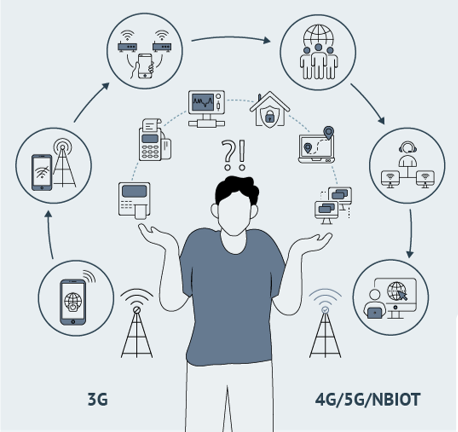 Introducing Cradlepoint

5G IOT Devices
The decommissioning of the 3G network is an opportunity for IOT operators to upgrade their gateway routers to a zero-trust security posture, to implement cloud management and cellular intelligence, and to future proof for 5G.
IT teams may be tempted to swap out their existing 3G gateway for the next version of the same old, but this could be a missed opportunity.
The landscape has changed significantly since 3G routers were originally deployed.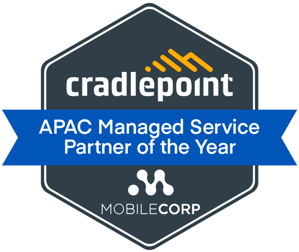 cyber threats have expanded
the shift to Cloud has occurred
5G is offering a viable network alternative to wired infrastructure
edge compute is on the horizon
data is king
Typically, IoT deployments fall into three categories: embedded non-configurable, embedded configurable, and agile IoT.
Cradlepoint routers are best fit for agile IoT deployments with advanced feature requirements.
Customers who choose to upgrade to a Cradlepoint IOT router, will also have the option of a MobileCorp cloud management service including: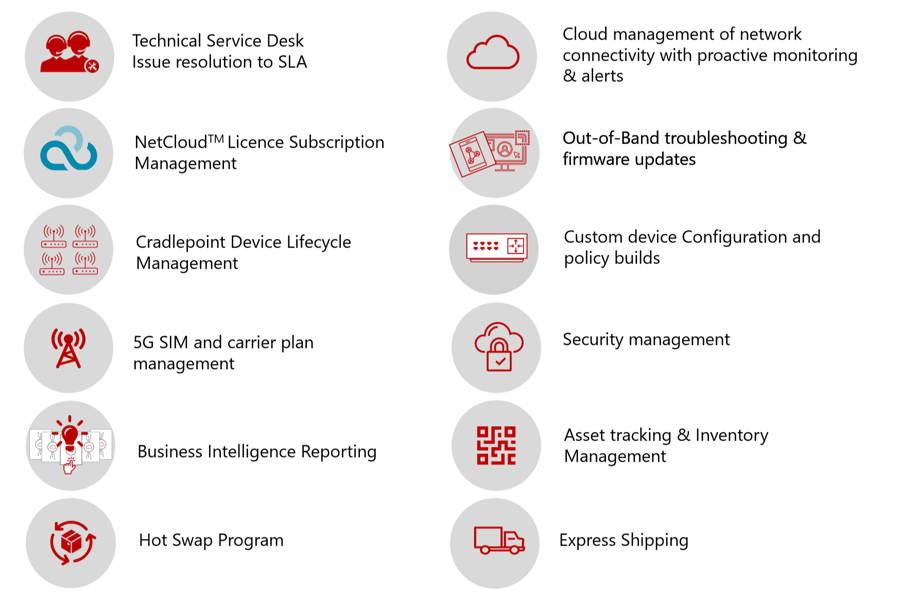 6 reasons

to upgrade to a Cradlepoint 5G IOT Gateway
Upgrading from a 3G gateway to a Cradlepoint native 5G edge router, is like comparing a 15-year old family sedan to a new car in 2023 - both vehicles will get you from A to B, but one will do so faster, with 5-star safety features, with greater fuel efficiency, and with multiple upgrades which make driving easier like GPS, spatial sensors, and automated lights and wipers.
Here is six reasons to consider upgrading your IOT gateways to Cradlepoint...
Security
It has become evident that IoT networks need to be re-architected in the face of the volume and sophistication of cyber threats.
By off-loading security from the perimeter to a distributed zero trust architecture, Cradlepoint IoT devices provide access to a collection of robust security services that have traditionally not been available on typical IoT routers.
Future-proof Connectivity
Cradlepoint's enterprise-grade routers have embedded LTE/5G modems, and its NetCloud Manager platform features a Cellular Intelligence suite of technologies.
While most other router manufacturers are just launching their first 5G-native devices in 2023, Cradlepoint released its second generation 5G-native modems back in 2021, and has a 3-year head start over competitors with its cloud-managed purpose-built endpoints and wireless edge solutions.
Cellular Intelligence
Cradlepoint has deep partnerships with both of Australia's leading carriers, and Cradlepoint IoT endpoints are certified by Telstra and Optus for use on their networks.
By linking the SIM cards and routers through Cradlepoint NetCloud Manager, customers can
— gain simultaneous visibility into the router and SIM status
— enhance expense control
— speed up deployments
— resolve and manage issues more quickly
— reduce troubleshooting support time
Cloud Management
Most IoT router manufacturers now have a cloud-management offering - but all are not equal.
Cradlepoint first launched its NetCloud Manager (NCM) portal environment in August 2016. Yes, you read that right, 7 years ago! It was well ahead of its time, and it remains ahead of the market.
The NetCloud IoT edge-to-cloud service is a suite of technologies designed for IoT applications: reliability, security (see NCX Secure Connect), and data orchestration delivered through purpose-built routers. It enables successful enterprise-grade IoT deployments with ease and scale.
Cradlepoint has also developed granular integrations between NCM and Microsoft Azure IoT; and between NCM and AWS IoT Greengrass.
Data Extensibility
Data is king and central to the purpose of IoT use cases. From lightweight containers, through SDK tools, to key third-party solutions such as AWS IoT Greengrass, Microsoft Azure IoT Central, and SIM management; organisations can utilise extensibility through NetCloud to easily set up IoT data visibility.
Cradlepoint is also at the forefront of 5G network slicing bringing yet another new way of segregating data and IoT use cases from the corporate network.
Global leadership
Cradlepoint is a global leader in cloud-delivered LTe AND 5G wireless network solutions.
An Ericsson company, Cradlepoint has partnered with Telstra and Optus to deploy some of the first 5G enterprise wireless networks in Australia.
MobileCorp is Australia's leading Cradlepoint partner and the current APAC MSP of the Year.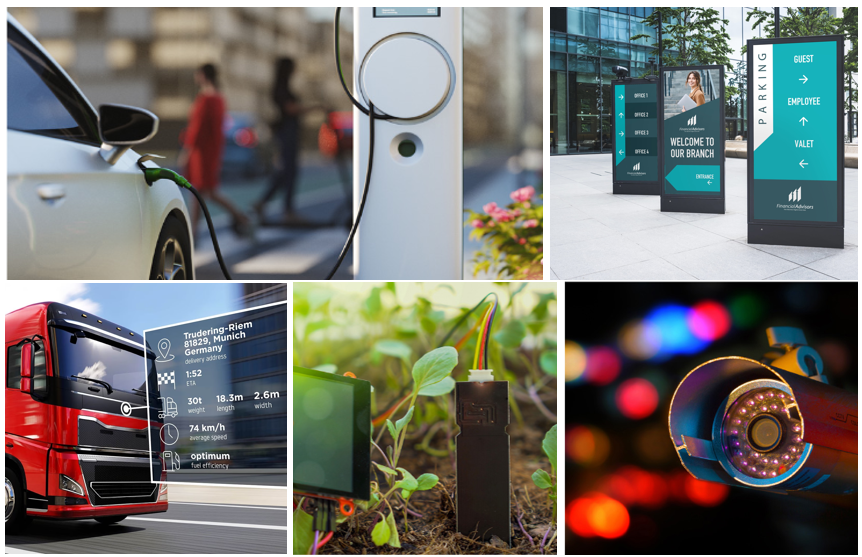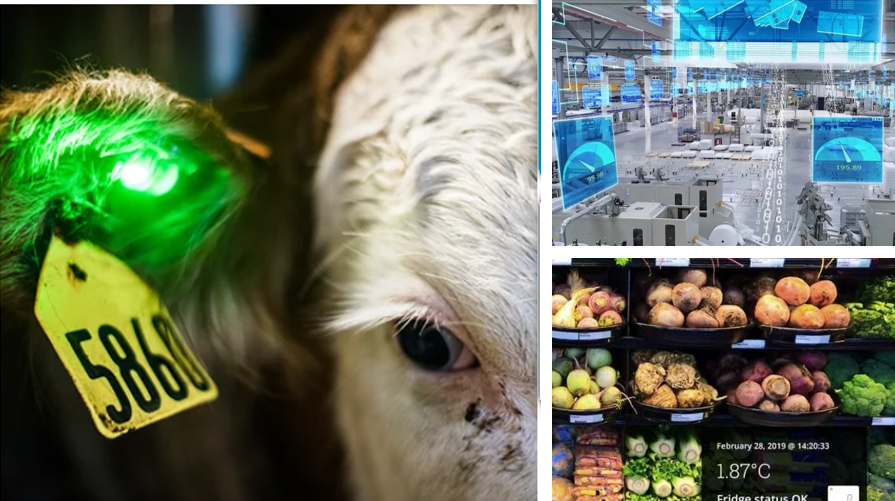 FAQ
What happens if I don't migrate off 3G before 30 June 2024?
When the 3G network is decommissioned, all 3G connectivity will cease. Devices that utilise 3G will no longer be able to communicate.
3G mobile, IoT and network extension devices, some EFTPOS machines, medical devices, and antennas that operate only on the 3G network, will no longer work after 30 June 2024.
How do I know if I have any 3G devices or services?
Most organisations will know if they have 3G devices still in play, as the services can be seen on their carrier billing, and their carrier will have been contacting them regularly since 2019 advising these services will cease in June 2024.
The bigger problem for business is knowing where its 3G SIMs are, what devices they are being used in, whether the devices are still in use, and what data is being transmitted.
In most cases, a 3G SIM will be in a IoT device using only minimal data. They could even be in a 'passive ready' state becoming active only intermittently or when specific criteria is met.
Which of my devices could still be using the 3G network?
In most cases a 3G SIM will be in an IOT device.
These could include:
medical alarms

EFTPOS terminals

industrial routers

scanners

security monitoring and alarms

asset tracking devices

environmental monitoring sensors

telematics and vehicle/asset tracking devices installed in heavy and light vehicles, as well as general assets such as trailers, generators, etc.

traffic management signs used in school zones, intersections and freeways

weather systems and stations

building entry systems
What are my options for upgrading my 3G devices?
That will depend on what the devices are and what the are being used for.
Mobile phones will be simple to upgrade with a wide choice of models and price points. However, if you are using a Telstra Blue Tick 3G phone, you should ensure you upgrade to a Telstra Blue Tick 4G phone for continued coverage.
Manufacturers of IOT devices - scanners, gateways, routers, sensors - will have established any upgrade pathway. This may mean an OTA firmware update, or may require a replacement device.
If a device has to be replaced, this is an opportunity to consider alternative devices on the market as the security and benefits of IOT devices have improved significantly over the past 3-4 years.
How to get started with migrating off 3G?
Each migration project will be different but we can standardise the way we approach the task. Here are three easy steps to get moving...
Step 1 - Current State
Understanding what 3G devices you have in play, where they are, what data they are transmitting, what connectivity technology they are currently using.
Step 2 - Solution Architecture
Once you know where your 3G devices are located and what data they are transmitting, there will be decision-making required to determine how the migration will take place.
Can a firmware update allow the devices to remain in place with compatibility upgraded to include 4G or 5G?

Will the devices need to be physically swapped out for a new compatible alternative?

If the devices need to be swapped out, what are the replacement devices on the market and which is best suited to your requirements?

How long will it take to procure new hardware, and how long to deploy it to site(s)?
Add in testing, cut-over management, monitoring and reporting, and you can get a feel for how long this project could take.
Step 3 - Project Scope
Now get down to the nitty gritty of exactly how, when, and who will deploy this migration off 3G.
How long will it take to migrate off 3G?
The timeframe of a 3G migration project will vary from case to case.
If you just need to upgrade a few 3G mobile phones, this should only take a few weeks to procure, enrol, and deploy.
However, if you have a more complex migration of IOT sensors, gateway routers, or telematics devices this could easily take more than six months.
If a re-evaluation of the IoT solution is required, or a redesign of the technical architecture, as well as hardware and equipment replacements in the field, a migration project would usually take more than 12 months - time we no longer have.
What happens if I only have a 3G signal at my outdoor location now?
In locations that now only have a 3G signal, Telstra has committed to providing 4G coverage prior to the 3G network shutdown.
However, customers in this situation will still need to do their homework to be assured of continued coverage.
Customers currently using a blue-tick 3G device will need a blue tick 4G device.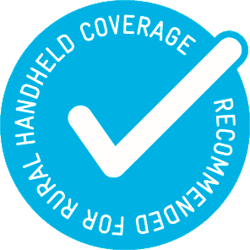 What happens if I only have a 3G signal inside my building now?
This is one of the potential issues we foresee for some organisations.
Indoor mobile coverage is highly variable. Even where Telstra coverage maps show signal availability, the location, density and construction materials may degrade reception indoors.
It is not uncommon for 3G to be the only signal available inside some shops, restaurants, carparks and offices, even in the centre of our cities, and even when there is a strong 4G or 5G signal outdoors.
Telstra will be repurposing its 3G 850MHz spectrum to 5G. However, a 5G signal is far less able to penetrate line-of-sight barriers, and it is highly unlikely a 5G signal will reach indoors to replace a 3Gg signal.
If you currently have only 3G indoor coverage, you may need to invest in an In-Building Coverage solution to amplify 4G or 5G signal throughout the building.
The Telstra 3G network also supports some hardware currently supplying in-building coverage. If you are using a 3G T-Go or Nextivity Cel-Fi Go, or a TMSA coverage extension device, you will need to upgrade to an equivalent 4G device to ensure coverage.

Why are 3G networks being decommissioned across the world?
3G networks are being phased out across the world. According to the GSMA, in 2023 2G and 3G will account for only 21% of connections and by 2025, only 5% of users should still be on 3G.
The motivation for the shutdown is to enable the re-purposing of spectrum to 5G technologies.
USA - the 3G network has been decommissioned already by most carriers with Verizon the last and that expected before the end of 2023.
UK - While the government deadline to shut down is not until 2033, most carriers are decommissioning now. Vodafone, which is the largest telco with 18 million customers, has already begun and will complete its 3G shutdown by the end of 2023. EE (Everything Everywhere) will shutdown in 2024.
Canada - already completed shutdown
New Zealand - One New Zealand will shutdown in August 2024, while Spark and 2degrees will complete shutdown by the end of 2025.
Europe - Germany closed 2021. Denmark, Greece, Slovakia and Sweden by end 2023.
Singapore - closed 2021.
Taiwan - first to close in 2020.
China - by end of 2024.
News and Insights from MobileCorp
Speak to our MobileCorp Representative
To get started with a technology solution, call us on 1800 243 252