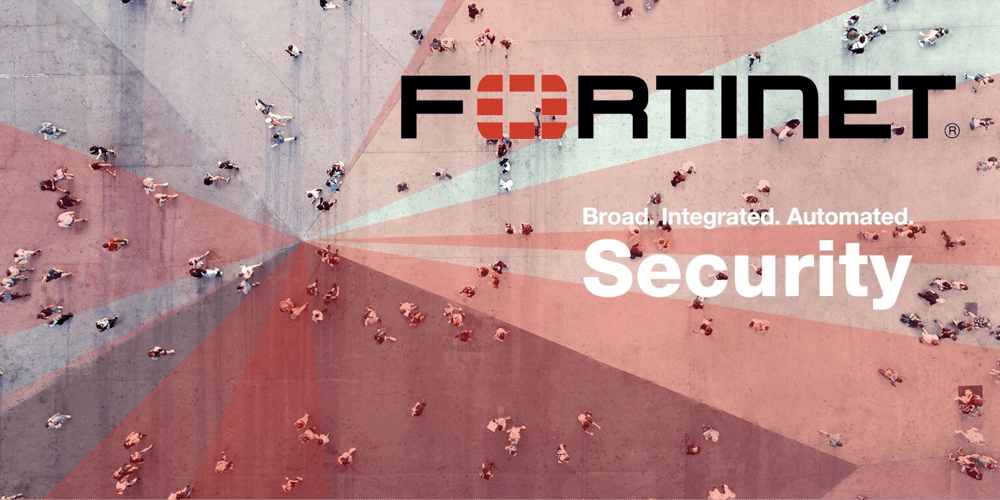 MobileCorp has added the Fortinet network and endpoint security solution suite to our capability set.
As an Authorised Fortinet Partner we are able to assist Australian enterprises seeking a future-proofed next generation network security solution.
Fortinet has long been known for its leadership in next-generation firewalls which are at the heart of security solutions; but Fortinet is far more than the Fortigate hardware, says MobileCorp CTO, Phill McSherry.
"Fortinet has led the firewall market for 20 years. What may be less well known is their security-driven networking solution, the Fortinet Security Fabric platform which provides true visibility and protection across an organisation's entire security infrastructure at network, device, and appliance levels, whether virtual, cloud or on-premises.

Fortinet rounds out MobileCorp network security portfolio
The Fortinet partnership, has been added to MobileCorp's leadership in edge networks as a Cradlepoint Signature Partnership; and our established capability with the Cisco Meraki solution suite.
"The Covid pandemic has seen an acceleration of digital transformation across the globe. Organisations are moving faster to fully embrace SD-WAN and Endpoint Computing. It is important for MobileCorp to offer Australian customers a choice of the leading secure edge infrastructure solutions on the market.

Adding Fortinet to our partner portfolio and Fortinet Security Fabric managed services to our established capabilities, adds further choice to customers seeking a secure WAN solution.

MobileCorp CTO, Phill McSherry
Fortinet are 2020 global leaders in NGFW and WAN Edge Infrastructure
In 2020, the Fortigate Next-Generation Firewall, or NGFW, was once again recognised as a Leader in the Gartner Magic Quadrant for Network Firewalls, the eleventh year that Fortinet has appeared in the globally renowned research paper.
Gartner Magic Quadrant for Network Firewalls 2020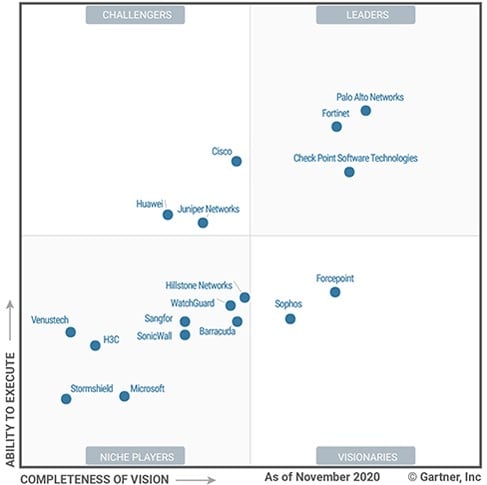 Fortinet is also at the forefront of secure SD-WAN, appearing as a Leader in the Gartner Magic Quadrant for WAN Edge Infrastructure 2020 and also being named the as a Customers' Choice in the 2020 Gartner Peer Review.
Fortinet's next-generation firewalls( NGFWs) with built-in SD-WAN capabilities provide both networking and security for edge networks in a single integrated solution. The Fortinet Security Fabric Platform provides consistent policy enforcement with single-pane-of-glass management.
Gartner Magic Quadrant of WAN Edge Infrastructure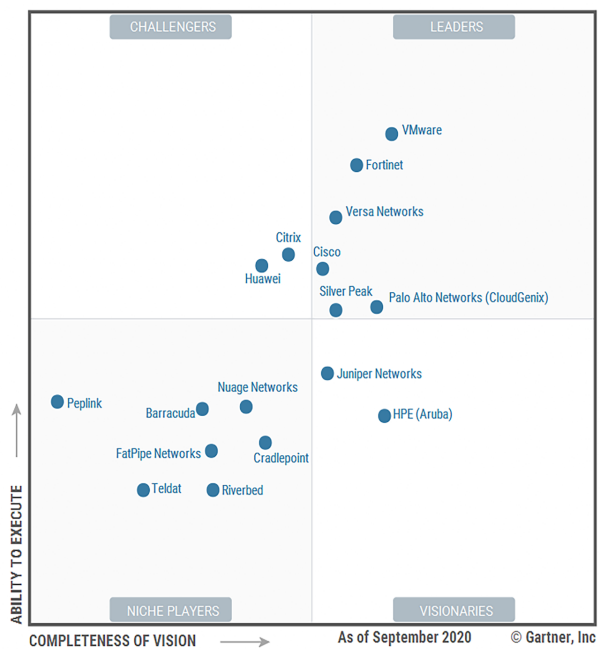 ---
About MobileCorp
MobileCorp is an enterprise ICT solutions company with a mission to deliver our customers a communications technology edge. At MobileCorp we believe in being at the forefront of ICT technology shifts so that we can bring trusted insights and innovative solutions to our customers.
We provide Managed Mobility Services, Enterprise Mobility Management, Complex Data and IP Networks, and Unified Communication solutions. We have a proven track record providing managed services for Australian enterprise and business, and are a Telstra Platinum Partner.