We've heard the promise for several years now...5G is an enabling technology that will change everything. So how can Australian organisations use 5G right now?
The 5G ecosystem is gathering pace with carriers, vendors, and managed service providers pulling together to deliver innovative, often industry-specific solutions, to the enterprise.
Here is nine ways that MobileCorp is deploying 5G in Australian organisations today.
Use Case 1: Primary Branch connectivity
5G/LTE is already a viable and reliable alternative to fixed infrastructure for primary WAN connectivity at many enterprise branch sites.
The increased bandwidth and faster speeds offered by 5G have it rivalling NBN and replacing direct fibre connections - with deployment in weeks and at a fraction of the cost of an MPLS network.
MobileCorp has deployed 5G for branch connectivity at retail outlets, construction sites, and branch offices across multiple industries where fixed infrastructure is costly or compromised.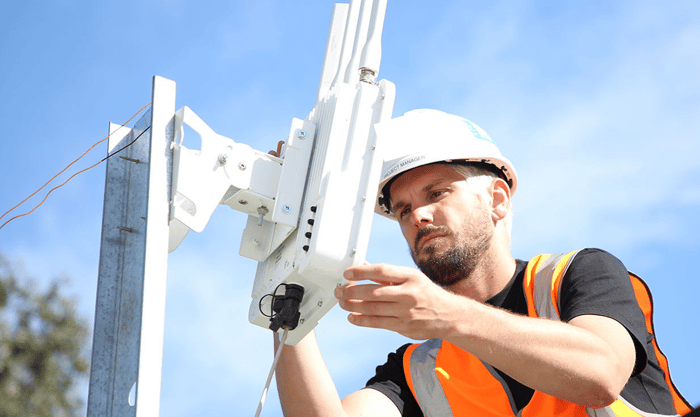 Use Case 2: Pop-up connectivity
5G wireless is the answer for agile and secure enterprise-grade day 1 connectivity.
It eliminates the delays in provisioning fixed connectivity. A wireless WAN can be quickly redeployed to another location if required. This flexibility makes wireless a more attractive option for sites that will have a known short duration.
In Australia we have seen examples of this use case during the bushfires to power temporary evacuation centres, during Covid 19 lockdowns to securely connect pop-up testing stations, and for roaming food vendors, and on-site construction offices.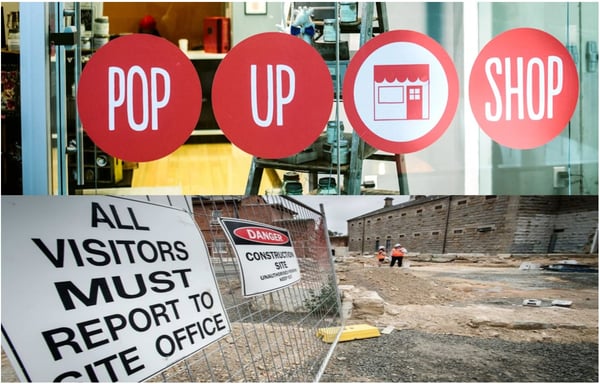 Use Case 3: Business Continuity, Failover, and Link diversity
Many organisations introduce failover capabilities by adding a second wired link to an existing branch router. While this is a good start, it still leaves the router and the wired links as potential weak points.
Often the second wired link is using the same physical pathway to the location and is exposed to the same risk scenario as the primary link. For a higher level of resilience and continuity, two routers, each with a different type of WAN connection is the way to go.
LTE and 5G wireless data links add both backup and diversity to the network, reducing any single point of failure. Cradlepoint 5G routers detect failure and automatically fail over and fail back. Failover is a compelling use case for enterprises dipping their toe into wireless WAN.
At MobileCorp we have seen this use case adopted across the education sector, and for critical communications in the emergency first responder scenario.
Use Case 4: Increased Bandwidth for Traffic Spikes
Organisations can utilise a combination of wireless and fixed simultaneously, effectively binding these two networks together therefore providing additional bandwidth and speed for network access.
High-bandwidth wireless connections can carry just mission-critical traffic or a full branch network load.
They can add agility to the WAN by providing increased bandwidth when traffic spikes or to optimise performance. During peak times, the 5G link is activated and the wireless and fixed routers coordinate to dynamically route traffic to the best available path. When traffic returns to normal levels, the secondary link is released, so that you only pay for what you need.
Use Case 5:

Segregate application traffic
A secondary 5G link can provide the ability to segregate sensitive or mission-critical traffic from more generic web traffic or guest networks. Cradlepoint 5G routers with sophisticated traffic management capabilities enable policies to define when the wireless links are used, with full awareness of wireless services and any restrictions or caps.
Use Case 6: Fixed Line Replacement
5G is a feasible fixed line access replacement, either as a temporarily measure while waiting for fixed infrastructure, or as a permanent primary WAN. With a fibre roll-out or NBN connection taking months to deploy, a 5G/LTE wireless WAN is the obvious answer.
There are also instances where fixed infrastructure is simply not available.
MobileCorp has deployed 5G/LTE wireless WAN with Marine Rescue NSW where some sites are in remote coastal locations, for a pharmaceutical company who built a warehouse at Kemps Creek on the outskirts of Sydney; and with a construction company working on the Western Sydney Airport Badgerys Creek site.
This use case is especially relevant for new sites and relocations; regional and remote locations, and heritage-listed sites.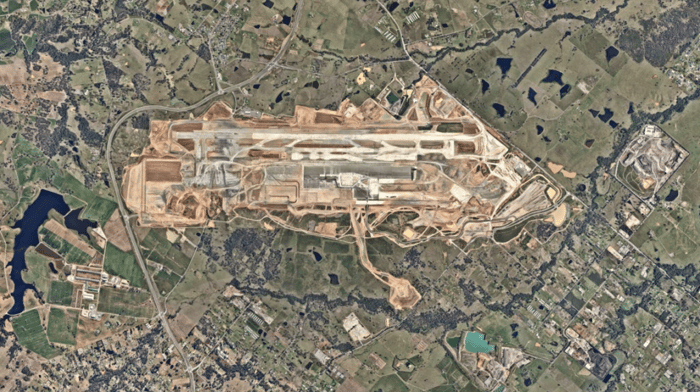 Western Sydney Airport site. Credit: South West Voice
Use Case 7: Ultra-low Latency Applications
Low latency is a key attribute of 5G, and bringing latency down - potentially below 5 milliseconds - will enable exciting real-time, mission-critical applications. This is the scenario that has fuelled much of the hype around 5G as use cases can include remote monitoring and control of robotics, factory automation, autonomous vehicles and even remote surgical procedures.
Many low latency solutions and use cases will be IoT-related, accelerating the convergence of IT (information technology) and OT (operational technology) to achieve greater productivity and operational efficiency.
This is a nascent area of 5G deployment in Australia but it is possible right now as a use case.
Use Case 8: massive Machine Type Communications (mMTC)
Using 4G for massive IoT deployments has scalability limitations. While 4G supports IoT devices in the thousands from a single cell site, 5G will scale to support millions of IoT devices in the same range. This level of scalability is crucial for IoT networks to support a high density of devices.
Use cases include digital smart cities, smart buildings and deployments to machine parts for predictive maintenance.
Massive machine type communications, or mMTC, is well suited to asset monitoring and predictive maintenance due to the scale of the number of sensors required.
By connecting physical assets like property, plant and equipment to a 5G network via sensors, video and other IoT hardware, businesses can take a more proactive approach to asset maintenance.
Real time data collection and analysis can identify equipment faults, which can be rectified before they cause downtime. 5G is set to minimise equipment failure and maximise its utilisation.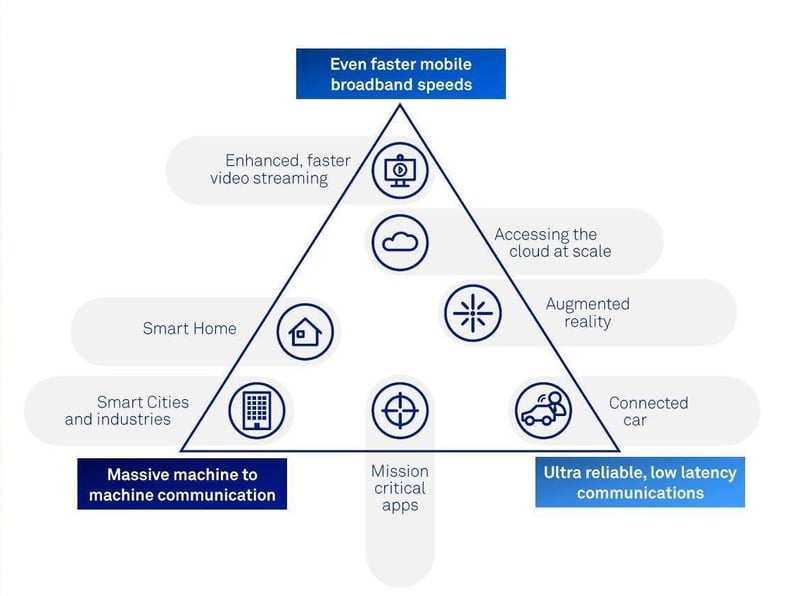 Use Case 9: Network Slicing
Ok it may be overstating it to suggest this use case could be adopted right now by most Australian businesses, but it is not too far away.
Telstra announced deployment of its standalone 5G network in mid-2020 and mid-last year signalled it would start slicing trials with a select few enterprise customers.
5G network slicing enables mobile network operators to create multiple virtual networks over a common physical infrastructure. A 'slice' can be configured - bandwidth, latency, security, geography coverage, duration - to deliver the performance required for specific use cases.
Network slicing can also deliver a virtual private mobile network for an enterprise customer that requires performance and security, but not a physical dedicated network. This can be applied to industry-specific scenarios, such as a smart factory in the manufacturing industry.
Real-time applications can be afforded the most stringent quality of service (QoS) instead of regular, unpredictable network performance dependent on traffic volumes and network congestion. Traffic can also be routed across different networks, or separate paths, which can be important considerations for areas such as load balancing or resiliency.
5G network slicing can offer an additional layer of security since there is isolation between network slices. In addition to improved performance, each network slice can have customised security protection by having the right firewall configurations and access policies.
For advanced enterprise organisations slicing should be on the radar as a realistic use case.
Australian LTE/5G use cases
Get started with 5G by engaging with MobileCorp. We can guide you on your 5G journey.
We have experience and capability deploying some of Australia's first 5G-enabled networks.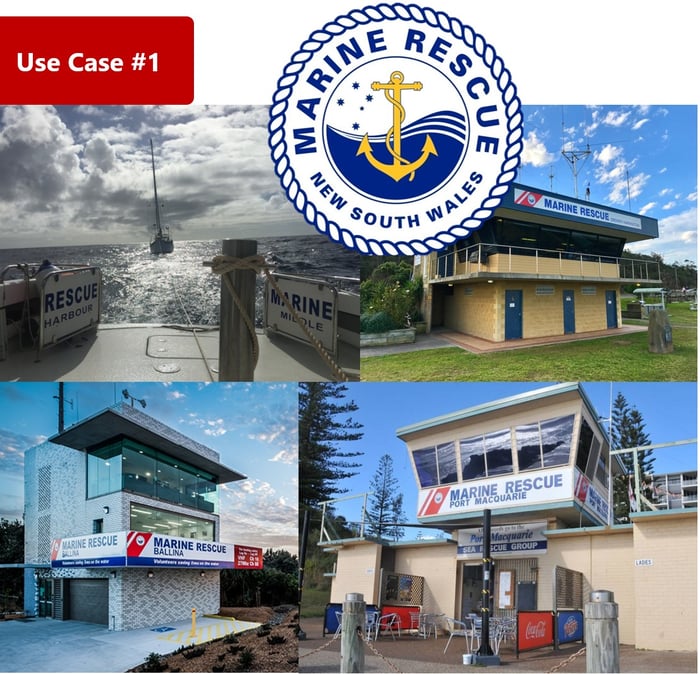 '
45 sites across coastal NSW,

Alpine Lakes, Murray

River,Lord

Howe Island.

L

ocations without access to physical infrastructure, including water's edge, boat ramps, coastal headlands, mobile incident communications vehicle

.
"Cradlepoint provides failover connectivity at the edge of the network, providing network redundancy, quality of service to ROIP and TIPT, and continuous monitoring utilising NBN and Telstra private APNs to ensure a robust network for this first responder emergency service."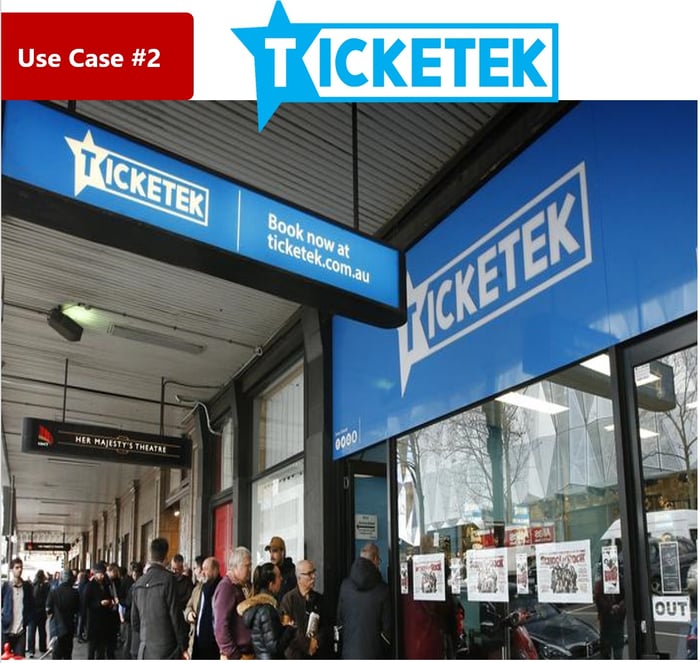 Failover for Ticketek network at all of Australia's major stadium venues providing business continuity for venue access technologies.
"Fully managed Cradlepoint edge devices that incorporate SD-WAN with IPsec tunnels and localised firewall. Fully automated with 4G LTE/5G failover."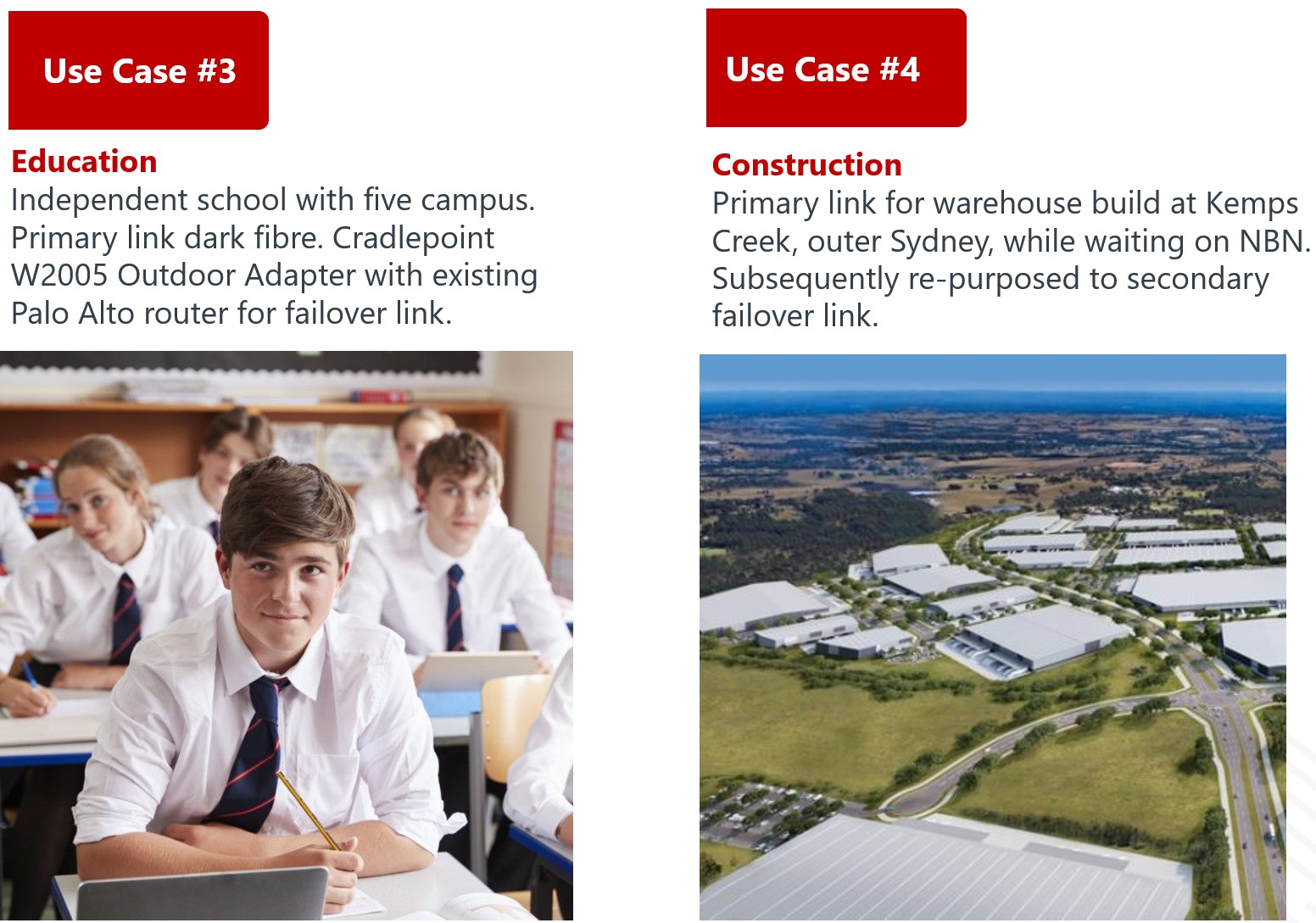 MobileCorp is a 5G specialist technology provider
MobileCorp is one of Australia's leading 5G network managed service providers. Building on a 30+ year legacy as a mobile-first technology company, MobileCorp has developed deep capability in 5G solution architecture and deployment.
We were Australia's first Cradlepoint Elite Partner and one of jut 45 partners globally to hold the 5G for Enterprise Branch accreditation. We are also the Cradlepoint APAC Growth Partner of the Year.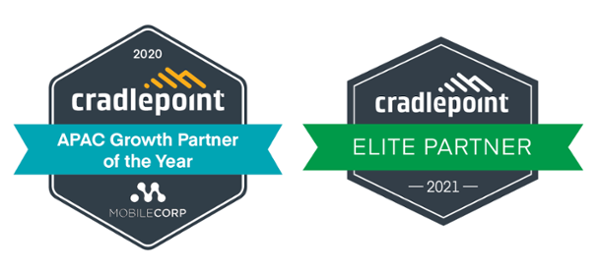 MobileCorp is also a Telstra Partner with specialisms in Mobility, Services, Data +IP, and Security. We currently hold the Telstra Enterprise Partner Innovation award for our 5G go-to-market and the Gidarjil Development Corporation 5G Innovation Grant project.




Contact
Jason Blayney
MobileCorp 5G solution specialist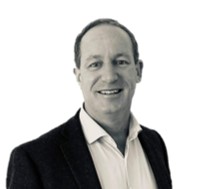 E. jason.blayney@mobilecorp.com.au

---
About MobileCorp
MobileCorp is an enterprise ICT solutions company with a mission to deliver our customers a communications technology edge. We provide Managed Mobility Services, Enterprise Mobility Management, Complex Data and IP Networks, and Unified Communication solutions. We have a proven track record providing managed services for Australian enterprise and business, and we are a Telstra Platinum Partner.