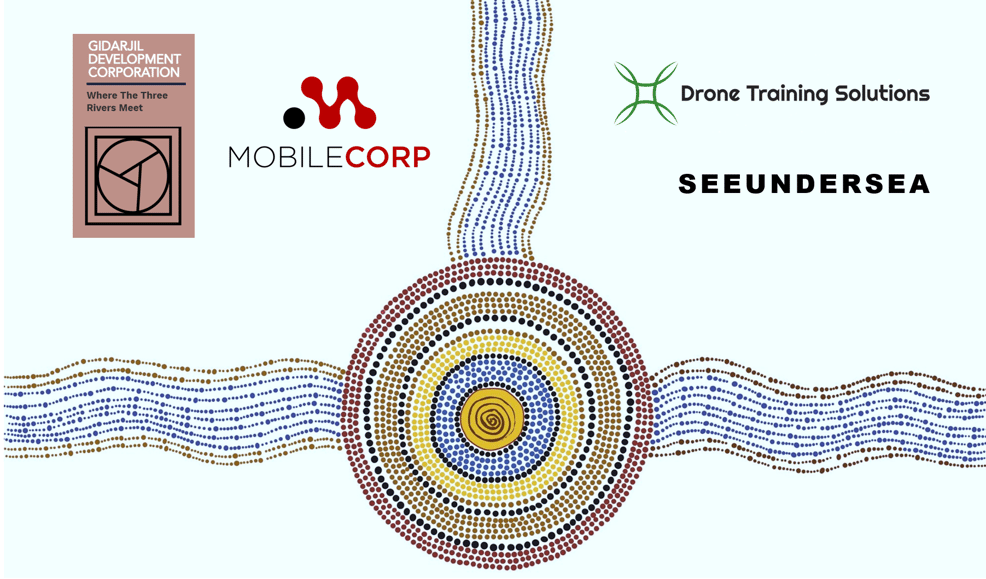 MobileCorp is proud to announce that a joint application with the Gidarjil Development Corporation, Drone Training Solutions and SeeUnderSea has secured a Round 1 grant of $284,000 in the Federal Government 5G Innovation Initiative.

The 5G Innovation grant, is one of 19 that have been awarded in Round 1 by the Federal Government Department of Infrastructure, Transport, Regional Development and Communications.
The 19 successful projects, totalling $10 million in grant funding, will trial 5G use across key sectors of the economy, including agriculture, construction, manufacturing, transport and education and training. Descriptions of the 19 successful projects can be found here.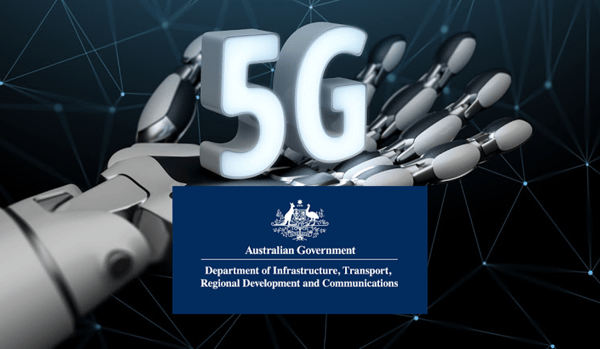 5G and HD/4K Video streaming from underwater and aerial drones
The 5G Innovation Grant awarded to the Gidarjil Development Corporation and partners is to execute a 5G Proof of Concept for streaming video from underwater and aerial drones.
HD, and potentially 4K, video will be captured by drones operated by Gidarjil Land and Sea Rangers, live streamed back to base, and made available to a wider audience, including Gidarjil Elders, through the internet.

Gidarjil Sea Rangers
5G Innovation grant will showcase Gidarjil land and sea country
The 5G innovation grant provides $284,000 in funding for three 5G trials across traditional land and sea country.
The first trial will be at Bargara Basin, a sheltered man-made swimming hole on the Coral Coast at Bargara, outside Bundaberg, North Queensland.
Gadarjil sea rangers will utilise underwater drones to film in The Basin which is fringed by coral reefs and has an abundance of hard and soft corals, sponges and algae, and colourful fish species.
A second trial will utilise aerial drones over the nearby Mon Repos beach, adjacent to the Mon Repos Conservation Park and Turtle Centre.
Bargara Basin and Mon Repos beach are both served by a Telstra 5G base station broadcasting 5G in 850MHz and 3500MHz bands.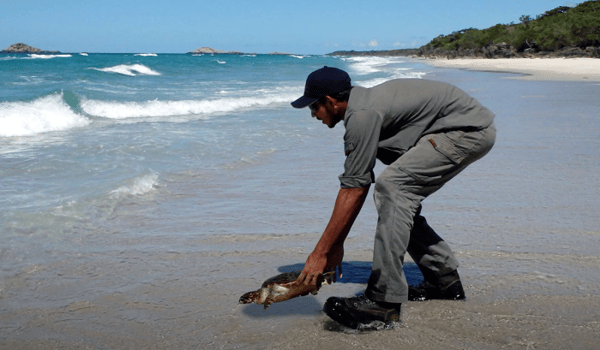 Gidarjil Turtle Conservation
The third trial will take place at Double Island, north of Cairns.
Double Island - originally Wangal Djungay (Djabugay) - is a ten minute ferry ride off the Queensland coast, inside the Great Barrier Reef, and about 30 km north of Cairns. The island has been known to, and used by, local Aboriginal people for many tens of thousands of years. The Djabugay people - particularly the Yirrgay group - believe it is the resting place of Gudju Gudju, a Rainbow Serpent.
The Double Island site will access 5G via a shared tower broadcasting 5G in 850MHz and 3500MHz bands.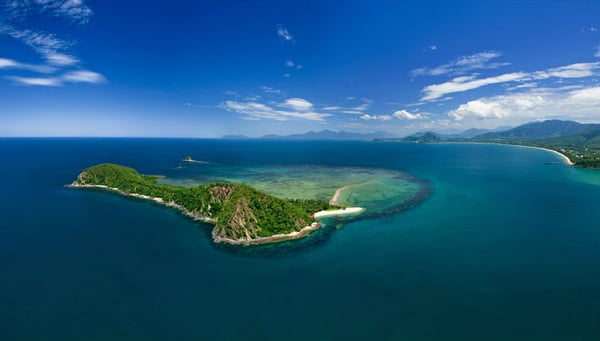 Double Island, Queensland
MobileCorp will utilise Telstra and Cradlepoint for 5G connectivity
MobileCorp will manage the 5G connectivity aspects of the project utilising Telstra 5G and Cradlepoint W2005 5G Outdoor Adapter.
As a Telstra Platinum Mobility Partner, and a Telstra Enterprise Wireless 5G specialist partner, MobileCorp will manage Telstra 5G network accessibility attending onsite for the Bargara, Mon Repos and Double Island trials to provide technical consultancy.
MobileCorp will also manage the Telstra 5G SIM carriage component of the project. 5G SIMs will be required for the Cradlepoint 5G adapter and the handheld Android tablets utilised by the Gidarjil land and sea rangers.

MobileCorp will manage the deployment and installation of the Cradlepoint 5G adapters and provide a Cradlepoint NetCloud managed service for the monitoring and management of the Cradlepoint devices and 5G network performance.
MobileCorp is a Cradlepoint Elite Partner and 5G for Enterprise Branch specialist partner.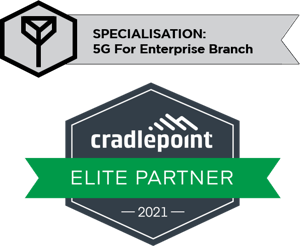 MobileCorp Managing Director, Stephen Aravopoulos, said the grant will test the capacity for 5G to make a meaningful difference to the Gidarjil Drone Program, the Gidarjil community and the wider community of North Queensland.
"This is an exciting and innovative project which has the potential to change lives. The commercial, environmental, and cultural benefits that will accrue from the successful use of 5G to live stream HD video from drones will be significant.

"An immediate use case will be to reconnect Gidarjil Elders with their traditional land and sea country, to enhance storytelling and knowledge sharing. Additional commercial use cases could include coral reef data collection, shark spotting, environmental recording and mapping, feral animal management, and cultural burn management.

"MobileCorp's role in this project is to manage the 5G connectivity utilising Telstra's public 5G network and Cradlepoint 5G modems with NetCloud management. As a Telstra Platinum Mobility partner and Cradlepoint's APAC Partner of the Year, we have worked hard to ensure that we are at the forefront of understanding how to apply 5G's intelligent connectivity to meet real life business use cases."
The 5G Innovation Grant Project Team
Gidarjil Development Corporation
The Gidarjil Development Corporation is an indigenous owned enterprise, based in Bundaberg, Queensland. The Corporation was established in 2000 by representatives of the Gurang and Gooreng Gooreng peoples to give leadership and momentum to the economic, social and cultural development of indigenous people. Our vision at Gidarjil is to become economically independent and to help Indigenous Australians participate in the wealth and prosperity of the broader Australian economy. With this in mind, we identify and vigorously pursue employment, training, commercial and cultural opportunities that enable us to protect our traditional culture, create wealth, accumulate assets and achieve our financial aspirations. We do this by entering into mutually respectful and responsible partnerships and joint ventures with a range of interests including government organisations, community
groups and companies operating in the resource sectors.
MobileCorp
MobileCorp is a communications technology Managed Service Provider, based in Sydney. We are leading Australian Enterprises down the pathway to 5G adoption. Our capabilities extend across 5G and Enterprise Mobility, Data Networks and Cloud, Unified Comms and Managed IT. We are a foundational Telstra Platinum Mobility Partner , a Cradlepoint Elite Partner and hold many other industry accreditations.
SeeUnderSea
SeeUnderSea is the lead partner in delivering the Gidarjil underwater drone program. Led by Jason Perry, a civil engineer, passionate citizen scientist and experimental technologist. SeeUnderSea operates a series of education and training programs, drone facilitated tours and expeditions and is based in Brisbane.
Drone Training Solutions
Drone Training Solutions is the lead partner in delivering the Gidarjil aerial drone program. Led by John Coulombe, DTS works with large corporations, small businesses, government organisations, research institutions and individuals, to provide specialised drone training and development solutions to increase the skill levels of employees and researchers throughout Australia. DTS helps individuals and organisations understand the revolutionary benefits of drone technology, and gain the skills to implement drone technology safely and effectively in their workplaces.
---
About MobileCorp
MobileCorp is an Australian communications technology company specialising in 5G for Business along with Enterprise Mobility, Complex Data and IP Networks, and Unified Communication solutions. We have a proven track record providing solution architecture, build, deployment, and managed services for Australian enterprise and business.