The sudden shift to remote working has exposed corporate Australia to unplanned expenditure, especially for technology-related functions. Where are the next cost pitfalls for IT?

I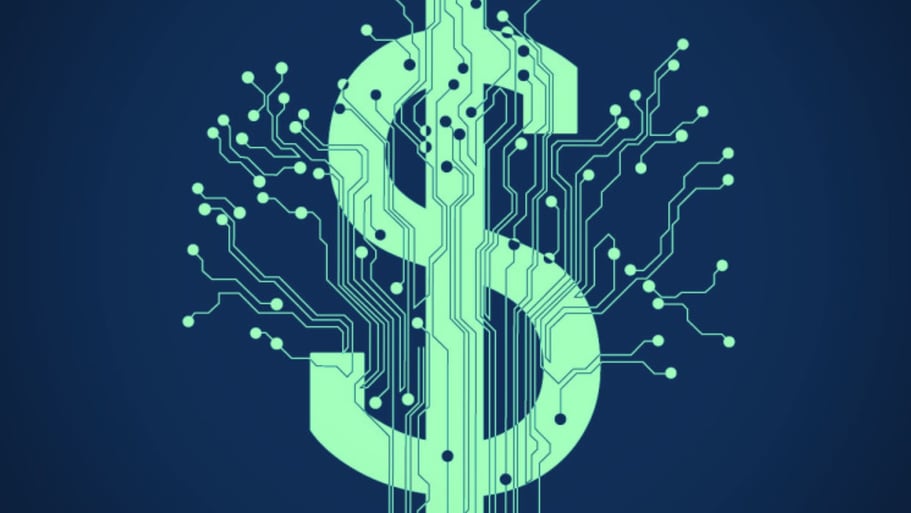 Organisations who needed to shift to a remote work model have already incurred unplanned expenditure. How significant that cost has been, is dependent on the degree to which remote working technology was already in place, and the volume by which scaling needed to occur.
Organisations have invested in everything from virtual private networks and desktop infrastructure, to hardware and security software to protect remote workers. Some companies have been stockpiling personal computers, monitors and smartphones in case supply chains are disrupted long term by the virus.
Services Australia has spent a combined $15.8 million for a range of services, including PCs for remote workers and new temporary staff, and for software services while the ATO has spend $3 million on laptops and monitors for remote workers.
Top 5 Potential Cost/Investment Areas
Where are the potential increased costs going to come from if remote working continues for the next few months? Here is our top five risk/investment areas:



1

Mobile device procurement and data consumption
Hundreds of thousands of mobile WiFi devices - dongles, routers; new laptops, and new smartphones have been issued to staff over the past few weeks as they have set up home offices. A record number of data services have also been connected to support these devices.
Aside from the cost of procurement, there is potential for significant cost blow-out in the data consumption of these devices.
Smaller organisations may be relying on employees using home WiFi connections - which has security, and connectivity implications - however, larger organisations will have employees on plans which have limited data allowances. Some companies will have shared data pools which were sufficient when their employees were office-based, but suddenly are not. Exceeding the allowance as an individual or as part of a data pool can quickly incur significant costs.
Mitigation Solutions
Carrier negotiation:

MobileCorp has been assisting a number of customers who have found themselves at risk of excess data charges. Re-negotiation of data allowances, or proactively upgrading of plans is being enacted to protect organisations from cost exposure.

Managed Mobility Service:

An MMS solution will deliver full visibility and accountability for managing procurement, asset inventory, consumption, carrier services, fleet optimisation, and TEMS.

Telecom Expense Management

: A TEMS

solution enables IT, procurement and finance departments the cost visibility and business intelligence needed to optimise the fleet.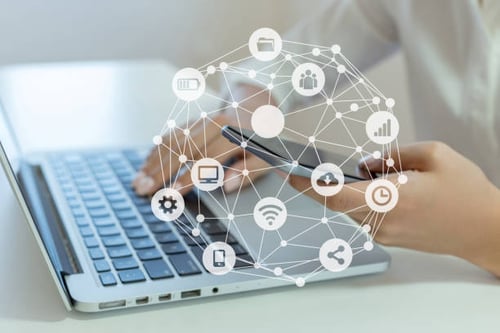 2

Unified Communications tools
Video conferencing alone does not a Unified Communications solution make. To be productive while working at a distance, teams need to have more than a video conferencing tool. There are three main components to a UC solution - conferencing, instant messaging, and file sharing.
IT and business leaders now need to evaluate whether there is a justifiable business case for upgrading from a basic video conferencing tool to a secure UC SaaS environment. There will be cost associated with the build, deployment and ongoing licensing for a UC environment, but remote working is not going away when this pandemic subsidises, so it may be considered a smart investment to provide remote workers with the tools they need now.
Mitigation solutions
Microsoft Office365:

Microsoft O365

is the most popular business app in Australia offering all the familiar Office suite of tools along with collaboration tools like OneDrive, Sharepoint, and Teams. MobileCorp offers a full-stack Office365 service including configuration, migration, and ongoing management.

Hosted UC:

Other leading global UC providers are Cisco, RingCentral, Mitel and Google. Telstra also has UC solutions which MobileCorp manage and which may be accessible using Loyalty Funds. UC-as-a-Service solutions can be self-managed or managed by a service provider such as MobileCorp.

3

VPN, bandwidth and endpoint security
Due to the rapid nature of the remote working shift, it is inevitable that IT teams will not have had time to perform basic endpoint hygiene. Further complicating the issue are employees who are working on personal devices.

Most organisations have had to spin up additional VPN servers and purchase extra bandwidth to cope with the increased volume of traffic.

The initial cost to ensure connectivity will now be exacerbated by having to secure the VPN, monitor and manage bandwidth requirements, and proactively ensure endpoint devices have adequate protection for off-LAN activity.

Mitigation solutions
Unified Endpoint Management | Mobile Device Management:

UEM and MDM provides remote management of endpoints including smartphones, laptops, desktops, routers, IoT devices. The focus is on security, automation and remote management of endpoint devices. MobileCorp offers UEM solutions from VMWare, Microsoft, SOTI, MobileIron and has thousands of devices under management.
Endpoint Security Management: Threat detection and defence, plus data consumption control are the two features of an endpoint security solution. MobileCorp offers Wandera as a managed endpoint security solution.

VPN Monitoring:

Proper monitoring ensures that the data transferred through your network is encrypted and transmitted quickly. VPN monitoring will track different connections, paths, and tunnels using various performance metrics.

4

Network Security & Performance
Alongside endpoint security, IT teams will need to review network security, and ensure monitoring and logging systems are in place to protect remote connectivity and corporate data from malware and ransomware attacks.
Pre-pandemic, all organisations had some measure of network security in place, but given the raised threat level of having so many endpoints sitting unprotected outside the network, additional expenditure my be required to upgrade.
As well as security of the network, there needs to be consideration of the performance of the network for all those end users now working remotely. What is the end user experience like and how does it impact productivity? The organisation may need to invest in network monitoring and performance tools to measure and improve digital experience for every user across any network, application or cloud.
Mitigation solutions
Threat detection/Threat defence:

There are a range of real-time network monitoring solutions both on-prem and cloud-based. MobileCorp works with market leader, Sophos.

Next gen firewall:

Having a next gen firewall in place ensures an enterprise is ready to securely integrate mobile users and cloud computing. Employees are increasingly reliant on cloud-based applications and cloud-based access to the network from remote locations. Cloud-based next gen firewalls are attuned to this generation of user behaviour and provide the level of security support to match.
Network performance: MobileCorp specialises in network solutions and Sinefa is our preferred network performance tool. It is also a useful addition to the Telstra Programmable Network. However here is a list of Gartner's top 15 vendors.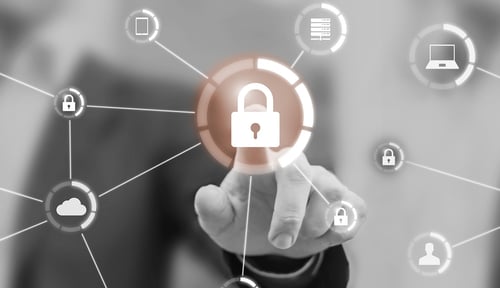 5

Moving to Cloud for scalability and security
The pandemic will have brought home to many organisations the benefits of cloud computing. Never has the ability to scale connectivity been needed for so many, in so short a time. Organisations need to evaluate the benefits of moving to cloud infrastructure faster, enabling the ability to pivot and scale in a flexible and time-sensitive manner.
Stephen Minton from research consultancy, IDC, believes the coronavirus pandemic could give a boost to cloud computing and cloud-managed services in much the same way that the dot.com bust caused a huge swing towards IT outsourcing. But he also cautions that some companies may choose to delay big cloud implementations or spend on in-house systems instead to save money.
"Cloud seems to be resilient, with some firms continuing to increase their spending even while others focus on ways to cut costs in the short term," Minton said
About MobileCorp
MobileCorp is an Australian communications technology company providing Managed Mobility Services, Mobile Device Management, Complex Data and IP Networks, and Unified Communication solutions. It has a proven track record providing solution architecture, build, deployment, and managed services for Australian enterprise and business.
---
Have some time to invest in knowledge-building during lockdown?
Learn about five emerging technologies to evaluate now. Download the Guide