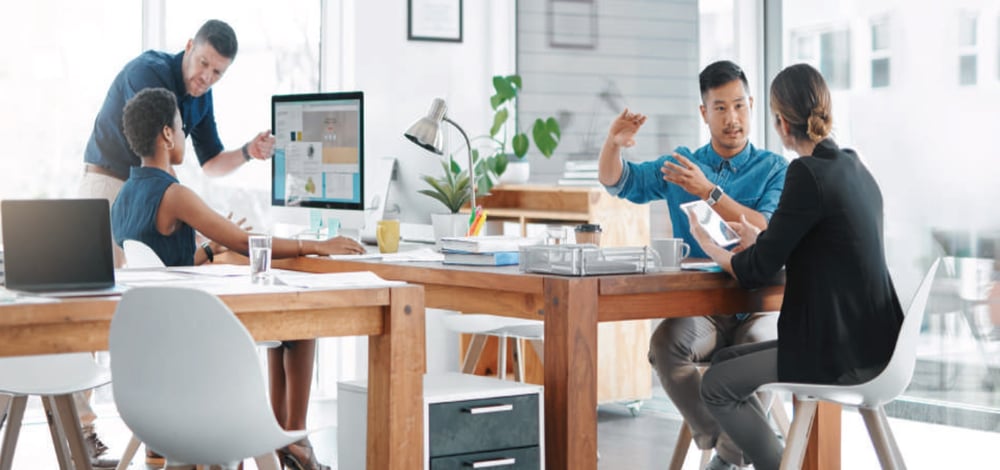 The importance of having agile IT infrastructure and processes was never more evident than when the Covid pandemic hit inflicting massive global disruption. In 2022, adopting a principle of agile technology is fundamental to responsible recovery.
What do we mean by 'staying agile'?
In the world of IT we generally refer to being 'agile' as equal to being 'in a state of readiness' and being 'able to move swiftly to initiate change.'
Agility can be reactive in response to an emerging challenge, or proactive by getting ready in advance to act.

Why is it important for IT to stay agile in 2022?
The pandemic threw the playbook out the window for many organisations as every single entity had 'agility' forced upon them. Suddenly there was a far greater appreciation for the benefits of having infrastructure and processes in place that allowed for sudden change.
According to a McKinsey Global Survey of executives, companies have accelerated the digitisation of their customer and supply-chain interactions and their internal operations by three to four years. Meanwhile the shift to digital or digitally enabled products in their portfolios has accelerated by seven years.
PW&C say the effects of the pandemic will continue to impact significantly on the IT industry in 2022 across multiple fronts including crisis management and response, business continuity, workforce, operations and supply chain, financial reporting, tax and trade, customer experience, and strategy planning.
Six Telstra Enterprise Solutions to stay agile in 2022
Here we outline six agile enterprise technology solutions which will ensure Telstra customers are best positioned to adapt to future large-scale disruption events.
1. Adaptive Mobility
Adaptive Mobility is Telstra's new plan construct for mobility and mobile broadband with modular plans, features and service options that enable customers to create a solution that best meets their needs.
A key feature is the 'no lock-in contracts' and the ability to scale up and scale back services and connections without financial penalty.
In the past, Telstra mobility constructs often required a 24 or 36-month contract commitment, a minimum number of services, and a minimum spend commitment.
Adaptive Mobility is a month-to-month proposition with plans pared back to core connectivity, allowing customers to choose opting into value-add service modules.
2. Adaptive Networks
Adaptive Networks is a complete change to how Telstra constructs, manages and prices network services. Just like Adaptive Mobility, it sees the end of inflexible two or three year contracts, and an 'unbundling' of services. It allows customers to choose connectivity options with the ability to easily change solutions to scale up or down.
Adaptive Networks gives Telstra customers the flexibility to pivot to meet challenges head-on, such as the mass move to remote working and is a significant change to the enterprise network environment.
3. Enhanced Enterprise Wireless
Enhanced Enterprise Wireless is a solution that encompasses both wireless and fixed networks. It provides a guaranteed 99.9% 5G network uptime, which is a global-first SLA. It brings together Telstra's 5G network, a new Epic wireless broadband plan, Cradlepoint enterprise grade endpoints and an expert Managed Service delivered by MobileCorp.
4. Telstra Enterprise Mobile Protect
Telstra Enterprise Mobile Protect (TEMP}is an endpoint security software-as-a-service solution powered by Wandera, a Jamf company and specifically designed for iOS devices on Telstra's mobile network.
TEMP is designed to keep employees' personal and corporate information secure, while also delivering a best-in-class user experience.
Telstra Enterprise Mobile Protect leverages Wandera/Jamf's threat intelligence engine MI:RIAM to protect against cyber threats to iOS mobile devices and users, such as phishing, man-in-the-middle and network attacks, malicious traffic and websites, and unsafe applications.
As well as protecting against threats, the SaaS helps organisations identify vulnerabilities, flagging potential risks such as outdated OS versions, vulnerable apps, or risky profiles. It also provides web content filtering across all remote user traffic (both cellular and Wi-Fi).
Threats are detected at the endpoint via an endpoint application, and also prevented in the network via Wandera/Jamf's Secure Access Layer or Cloud Gateway.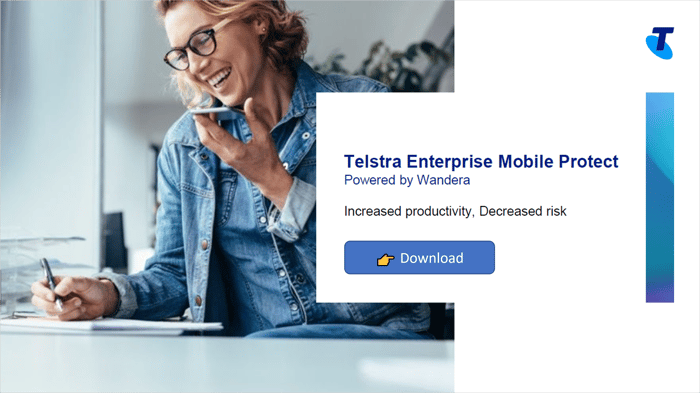 5. Telstra 5G
With faster speeds, lower latency and greater capacity, Telstra 5G means organisations are able to deploy connectivity rapidly, enable emerging technologies, and deliver richer experiences for employees and customers.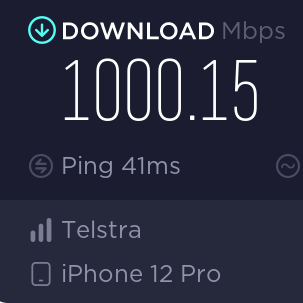 Blog Telstra 5G speeds are smashing 1000 Mbps in Australian cities
What does 5G look like in practice for Telstra customers?
5G is a viable access technology for primary or failover connectivity. It can be an alternative to, or complement fixed line infrastructure.
Some of the first use cases have been:
rapid deployment of connectivity for new builds or edge-of-town locations like the construction of the new Western Sydney Airport at Badgery's Creek
failover connectivity for network continuity at private schools, offices, commercial premises, and manufacturing facilities
prioritisation of mission critical traffic for Marine Rescue NSW
primary connectivity for retail branches, pop up stores, and digital signage
secure connectivity for telehealth and collection of confidential health data
in-vehicle connectivity for real time computing of data heavy activities such as telematics, body cameras, wearables, and dash video for first responder units
IOT sensor connectivity for agtech applications
6. Telstra Calling for Microsoft Teams
Telstra Calling for Microsoft Teams delivers a more productive and connected workforce by enabling calls to landlines or mobiles directly from within Microsoft Teams.
Telstra is Microsoft's preferred calling provider for Microsoft 365 and tightly links its voice network with the Microsoft cloud for anywhere access.
MobileCorp has adopted Microsoft 365 as our internal UC tool. This practical day-to-day management experience, as well as our expertise as a Telstra partner for over 30 years, allows us to leverage our hard won knowledge to seamlessly deploy the Telstra Calling for Microsoft Teams integrated solution.
Our professional service, along with any hardware requirements, may be charged on the Telstra bill and may also qualify for MOTIF funding.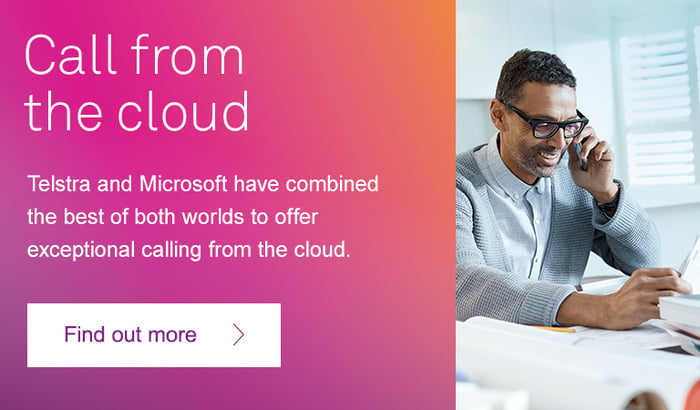 ---
About MobileCorp
MobileCorp is an enterprise ICT solutions company with a mission to deliver our customers a communications technology edge. We are a Telstra Platinum Partner and in 2021 we were named Enterprise Innovation Partner of the Year. We provide 5G Networks, Managed Mobility, Enterprise Mobility Management, Complex Data and IP Networks, and Unified Communication solutions. We have a proven track record providing managed services for Australian enterprise and business for over 30 years.