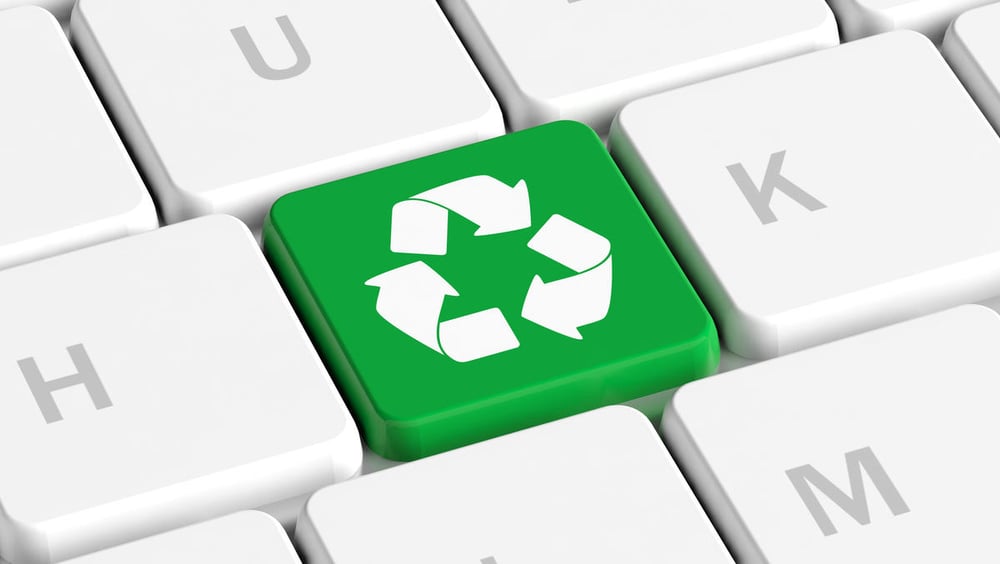 Australian corporates have responded so enthusiastically to a Telstra-approved Mobile Device Buy-Back Program, that it has been expanded to include laptops, desktops and IT equipment.
In the short few weeks MobileCorp has been promoting the Mobile Device Buy-Back Program, there has been strong interest from organisations large and small, says MobileCorp Head of Managed Services, Peter Jonson.
"The popularity of the Device Buy-Back Program has exceeded expectations with over a thousand devices being returned to MobileCorp in just two weeks. It proves what we always believed to be the case...Australian corporates want to dispose of devices safely and sustainably. They want to act in an environmentally positive way and keep e-waste out of landfill.
Expansion to laptops, desktops and IT equipment
It was obvious, right from the beginning, that there was a strong demand for a safe and ethical way to dispose of laptops, desktops and other IT equipment, says Jonson.
"Almost every organisation surrendering mobile phones and tablets for buy-back, was also asking if we could take laptops and desktops, printers and routers, monitors and other bits of hardware.

"After discussions with Moorup, who administer the Device Buy-Back Program, we can confirm the expansion of the program to include most IT hardware."
Specifically the Device Buy-Back Program will also provide a commercial return for unwanted
laptops
desktop PCs
monitors
printers
workstations
servers
storage arrays
networking equipment including switches and routers
medical equipment including CT scanners, dental x-ray machines
Australia-wide and New Zealand buy-backs are offered from Sydney, Perth and Auckland depots.
Commercial benefit to do the right thing by the planet
As well as benefiting our community and planet, the Buy-Back Program delivers a commercial benefit to organisations in return for divesting of their unwanted devices ethically.
All surrendered devices are assessed and dependent on the age and condition of the device are assigned a buy-back price.
"It is a very simple process, designed to make it easy for a corporate to implement. Quotes are provided upfront based on the device model, and quantity, and adjusted on functional assessment if necessary. Packaging for devices is supplied and devices are collected."
An audit and indicative value service for IT equipment is also available, as is on-site packing and collection with a dedicated Sensitive Freight C (COPE Sensitive Freight).
What is the buy-back value of my devices?
IT Equipment
Providing an indicative pricing for IT equipment is difficult as there are so many variable specifications, and with a volatile demand and supply market, prices can vary a couple of times within a week.
However for a ballpark estimate, a buy-back price would likely range between 16-25% residual value.
After 3 years, a commercial business-grade Windows device such as an HP, Lenovo, Dell, would still have a potential value of 16-20%, whereas a Microsoft Surface or Apple device could be attracting 20-25%, subject to specification and condition.
Mobile Phones and Tablets
Indicative pricing for mobile phones and tablets is illustrated below. Older model devices and all brands are included in the program.

Secure erasure of data and disassembly
In some cases it may be vitally important that devices are securely wiped of any residual corporate or personal data. The Buy-Back scheme offers the option of a secure data erasure. Utlising Blancco software, a Certificate of Erasure is provided for every asset, proving compliance with 25+ global security standards.
For IT equipment, disassembly is completed by local Australian resources with the process being ISO certified 9001, 14001, 45001 and 5377. There is a zero landfill policy with items unable to be refurbished being disposed of following green e-waste processes.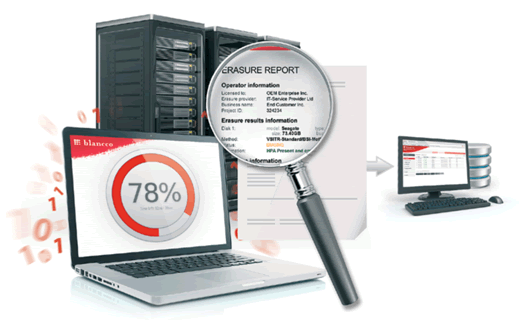 Buy-Back Program aligns with Federal Government Policy
The Device Buy-Back Program is aligned with the Federal Government National Waste action plan which creates targets and actions to guide national efforts to 2030 and beyond.
These include:
banning the export of waste plastic, paper, glass and tyres, commencing in the second half of 2020
reducing the total waste generated in Australia by 10% per person by 2030
achieving an 80% average recovery rate from all waste streams by 2030
significantly increasing the use of recycled content by governments and industry
phasing out problematic and unnecessary plastics by 2025
halving the amount of organic waste sent to landfill by 2030
making comprehensive, economy-wide and timely data publicly available to support better consumer, investment and policy decisions.

In support of a Circular Economy
The Buy-Back Program is designed to support the Circular Economy.
In a circular economy, the aim is to keep resources in use for as long as possible, extract the maximum value from them whilst in use, then recover and regenerate products and materials at end of life.
A circular economy is an alternative to a traditional linear economy of 'make, use, dispose.'
In the world of mobile devices and IT equipment, contributing to a circular economy means:
taking actions to extend the life of mobile devices and IT hardware
renewing and re-using devices that remain viable for use at some level
recycling parts or ingredients of devices that can not be re-purposed
sustainably disposing of any e-waste protecting the environment
providing benefits to less advantaged communities
To discuss the buy-back scheme or obtain a quote contact Peter Jonson at MobileCorp.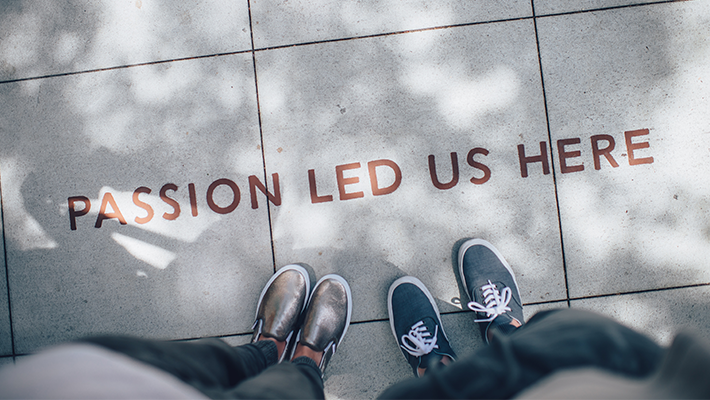 About MobileCorp
MobileCorp is an Australian communications technology company providing Mobile Device Management, Managed Mobility Services, Complex Data and IP Networks, and Unified Communication solutions. It has a proven track record providing solution architecture, build, deployment, and managed services for Australian enterprise and business.
About Moorup
Moorup delivers an environmentally friendly, commercially sustainable and secure device recycling and disposal service to businesses. Our programs allow you to capture the residual value of your old devices to refresh your fleet, in an environmentally positive way. Moorup also partners with Mobile Muster and The Reconnect Project.