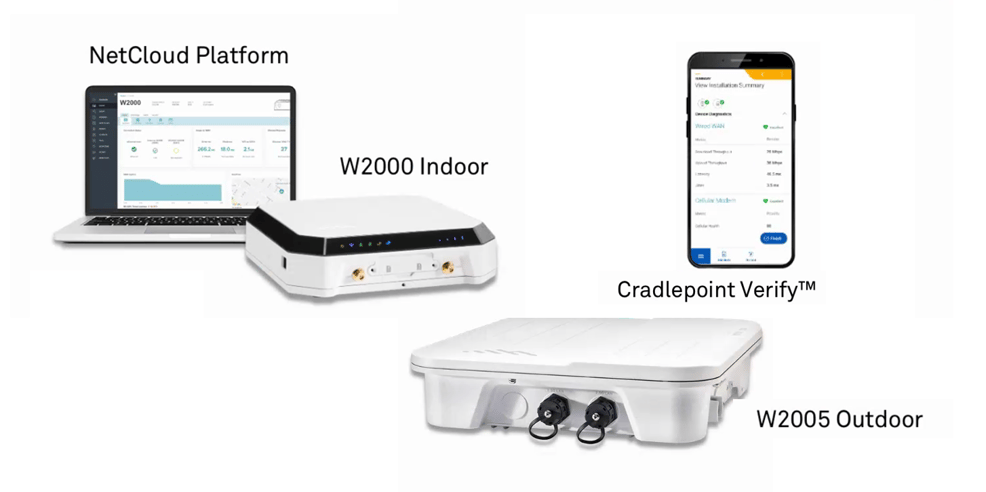 Cradlepoint 5G adapters allow legacy routers to be used to access 5G speeds and bandwidth for reliable future-proofed wireless WAN.
This must be the good news story of 2021 for CIOs and CTOs. Without the commercial implications of having to swap out existing routing equipment, there is a clear pathway to exploiting the benefits of 5G for enterprise class connectivity and business continuity.
Designed for Australian 5G networks
Two of the Cradlepoint W-Series adapters are relevant to the Australian market and the 5G spectrums being utilised by our major carriers. The W2000 and W2005 are designed for low to mid band spectrums, while the W4000 series are for high band spectrum such as mmWave which is yet to be deployed in Australia.
These purpose-built adapters are sold with a subscription to Cradlepoint's NetCloud Service which provides streamlined configuration and continuous cloud, modem, and router software feature monitoring, remote management. and reporting.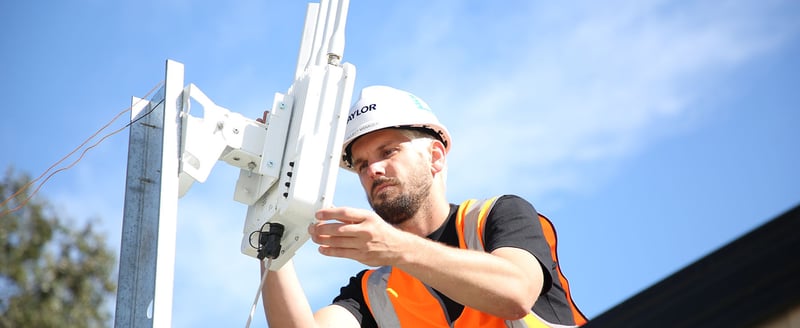 What is the Cradlepoint W2000 5G/LTE adapter?
The Cradlepoint W2000 is an enterprise-class 5G wideband adapter designed for indoor settings and suitable for branches that require the higher performance of Cat 20 LTE and low- and mid-band 5G,
The W2000 adapters can be paired with a Cradlepoint router in "captive modem mode" to provide virtual single-endpoint deployment, monitoring, and control. Or, the adapters can connect to a third-party router via an Ethernet connection.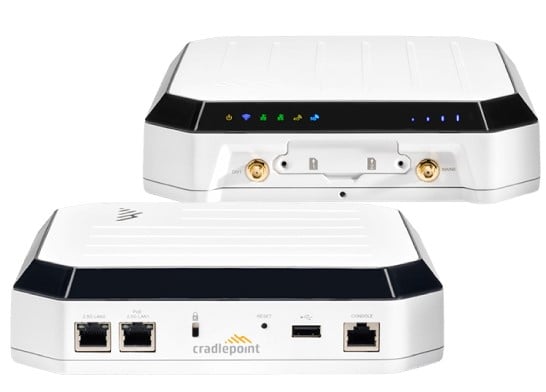 What is the Cradlepoint W2005 5G/LTE adapter?
The Cradlepoint W2005 is an outdoor wideband 5G adapter unit. It is designed for fixed locations that require the higher performance of 5G and the flexibility of wireless, The Cradlepoint W2005 comes in a variant especially designed and tested in the Australian market on the Telstra network.
The W2005 5G wideband adapter is purpose-built for outdoor deployment. To address the tradeoff of lower propagation in the low- to mid-band capacity layer, Cradlepoint designed the W2005 to be placed on the outside of buildings for optimal signal reception. It does not require, but is often paired with an additional external antenna. This could be a directional antenna aimed at a specific 5G base station, or an omni-directional antenna to take advantage of 5G signals from more than one 5G base station.
The W2005 can be paired with a Cradlepoint router, or can connect to a third-party router via an Ethernet connection.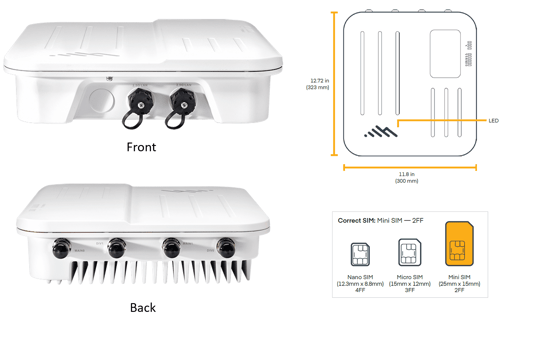 W2000 and W2005-5GA| Key Highlights
Designed for Enterprise-Class Business
While the performance of 5G is top of mind, the W-Series was also designed with enterprise-class standards for high scalability, comprehensive management, and security. Because 5G is a collection of new spectrum, new technologies, and new network infrastructure that is rolling out over several years, the Cradlepoint 5G edge networking service and endpoints accommodate the diverse deployments of an organisation with hundreds or even tens of thousands of sites.
Carrier-Class Connectivity
Although each network operator conforms to 3GPP standards, they implement those standards differently to gain optimal efficiency and performance from their network. Additionally, software from modem manufacturers is designed to serve multiple operators within broad markets. The W-Series uses a customised software-defined modem, pre-programmed endpoints, and multilevel integrity testing to predict vulnerable connections and deliver carrier-class connectivity.
5G Spectrum Solutions
The W-series portfolio supports all spectrum layers ensuring that organizations have the right solution for every location. The W2000 and W2005 support low- and mid-band layers and are applicable t the Australian 5G landscape..

Transition seamlessly from 4G to 5G
Cradlepoint 5G solutions support all cellular generations, from 4G LTE to Gigabit-Class LTE to 5G — with the ability to gracefully transition tens of thousands of sites between generations as technology becomes available in individual locations.
Complete 5G Lifecycle Management
Cradlepoint 5G solutions help enterprises minimise complexity from installation to troubleshooting with tools and features such as the mobile installation application, the captive modem feature, 5G tools demonstrate 5G service value, and Out-of-Band Management.
Intelligent Hybrid WAN Connectivity
Cradlepoint 5G solutions deliver effortless wireless endpoint management in a "wired-first SD-WAN" environment and provides all-in-one capabilities (routing, embedded wireless, and foundational SD-WAN) in a "wireless-first SD-WAN" deployment.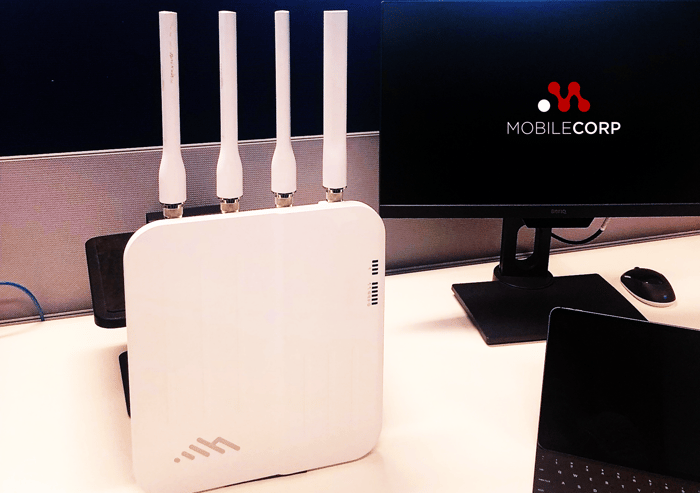 Cradlepoint W-Series Adaptor Use Cases
There are three key business use cases for the Cradlepoint W-Series 5G adapters. They are
MobileCorp is Australia's leading Cradlepoint MSP
MobileCorp is the leading Cradlepoint partner in Australia. We provide expert advice and service from solution design through procurement, configuration, deployment and management.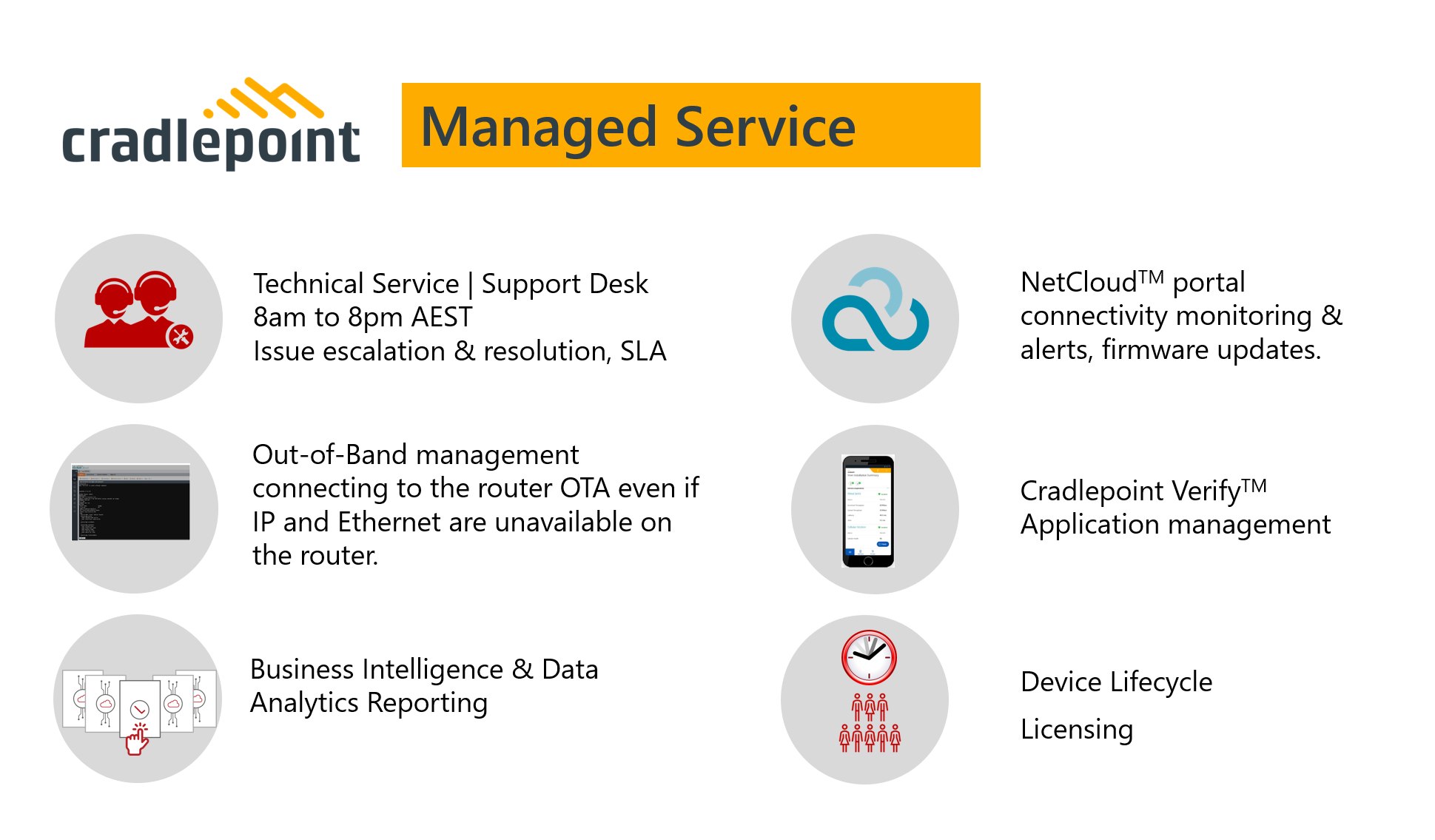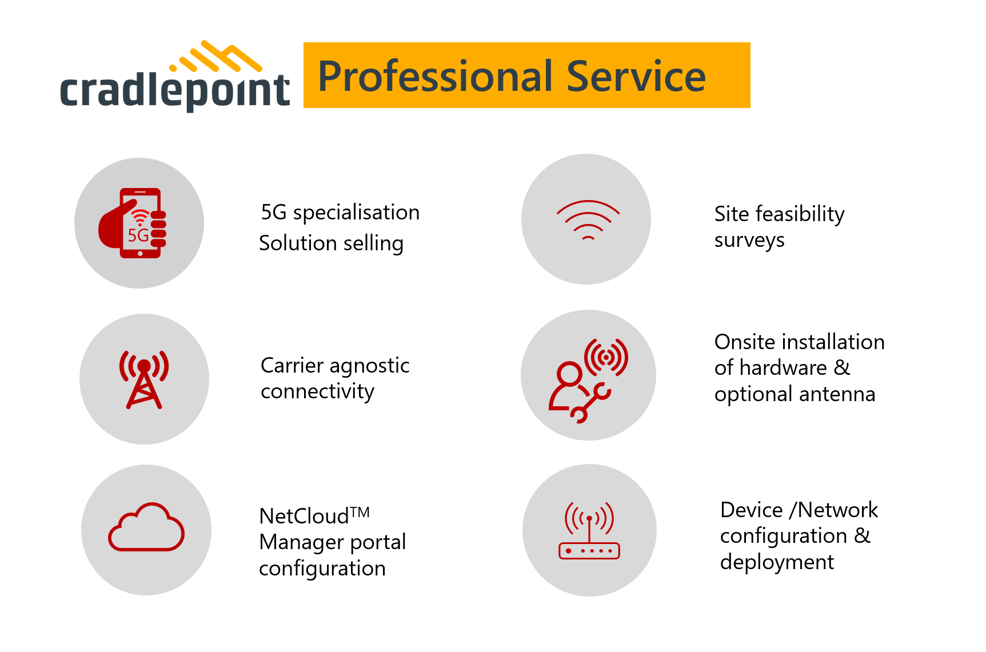 ---
About MobileCorp
MobileCorp is an Australian communications technology company providing Mobile Device Management, Managed Mobility Services, Mobile Security, Complex Data and IP Networks, and Unified Communication solutions. It has a proven track record providing solution architecture, build, deployment, and managed services for Australian enterprise and business.