Telstra is so confident in its 5G network, the nation's leading carrier is guaranteeing an uptime SLA with its new 5G Enhanced Enterprise Wireless solution.
Telstra is guaranteeing 5G network uptime of 99.9% during business hours and excluding planned outages which will be signalled in advance to customers.
What is Telstra 5G Enhanced Enterprise Wireless?
Enhanced Enterprise Wireless is Telstra's premier 5G enterprise class wireless connectivity product offering business 'peace of mind' guaranteed connectivity and expert managed service.
Enhanced Enterprise Wireless provides
guaranteed 99.9% network uptime SLA with custom portal for performance visibility
an enterprise-class Cradlepoint 5G wideband outdoor adapter
a Telstra-accredited external antenn
a managed service delivered by Telstra partner, MobileCorp, covering site feasibility assessment, onsite installation, 24/7 monitoring and technical support, and ongoing cloud management.


Download Telstra Customer Brochure

What are the Use Cases for Telstra 5G Enhanced Enterprise Wireless?
This Telstra solution is suitable for businesses of all sizes and across all industries that require guaranteed 5G wireless connectivity. Use cases include
1. Business Continuity and Failover
This is the most popular use case for 5G wireless connectivity and often the first step for organisations engaging a 5G solution. Failover is a use case which is applicable to every industry vertical and organisations large and small.
MobileCorp is working with a number of Australian enterprises who have already embraced a wireless WAN solution for failover. These include Marine Rescue NSW and Ticketek, and companies in the education and pharmaceutical verticals.
The benefits of a secondary 5G link are protection against fixed network outages, accommodating traffic spikes, constructing resilient VPNs, and troubleshooting remotely both the wireless and primary router utilising out of band management through the wireless link.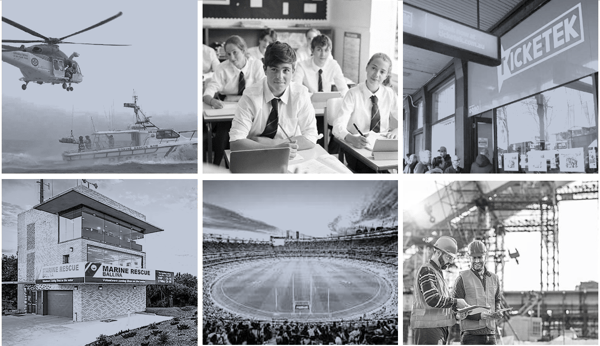 2. Reliable Primary 5G connectivity to existing sites
Primary 5G connectivity has a viable use case as a standalone 5G link or for enterprises wanting to complement an existing fixed connection in an active/active setup to provide more resilience, being confident that the full load of that site can be carried for extended periods. Examples of existing use cases include retail stores, branch offices, wholesale suppliers, logistics, and health clinics.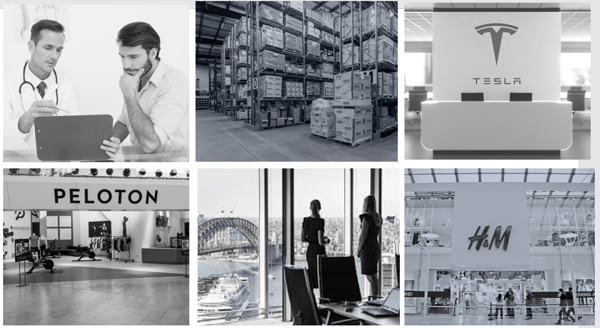 3. Agile New Site Connectivity
A key benefit of the 5G Enhanced Enterprise Wireless solution is speed to deployment. Traditionally, the wait for NBN or fixed infrastructure can easily stretch into months, and that's without factoring in potential civil works. By comparison, a Telstra 5G wireless solution can be provisioned in around four weeks.
Enterprise customers who are setting up new retail branches, warehouses and other greenfield sites can benefit from a strong reliable connection during set-up and beyond. In many cases, if fixed infrastructure is eventually deployed, the 5G wireless access can be utilised as a secondary business continuity link.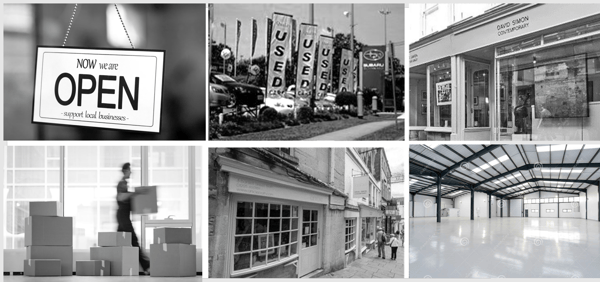 4. Semi-Temporary Sites
We are living in an increasingly agile world. The traditional fixed infrastructure is no longer fit for purpose for many business use cases.
Enterprise customers requiring a strong reliable connection for sites that may have a tenure of 6 months to 2 years will see obvious benefits in this 5G wireless solution. Examples could be construction huts, road and rail projects, retail kiosks and event venues.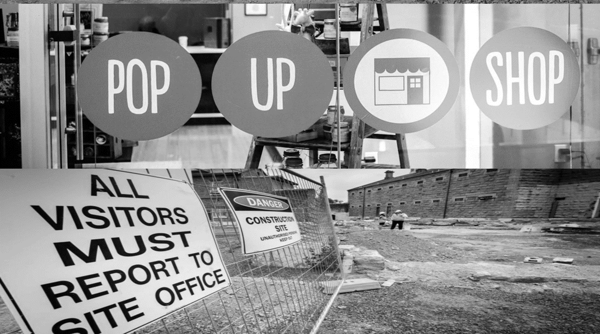 How Telstra 5G Enhanced Enterprise Wireless works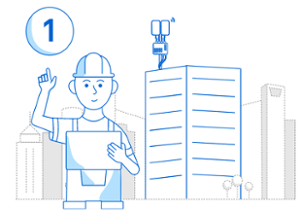 Step 1. Complete a 5G Site Feasibility Assessment
Telstra will determine the eligibility of each site location completing a desktop and on-site service qualification.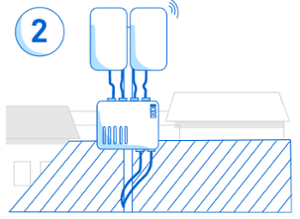 Step 2. Installation of Cradlepoint Adapter and External Antenna
A Cradlepoint Wideband Outdoor Adapter and external Antenna will be installed onsite ensuring the strongest 5G signal. The Cradlepoint W2005 acts as a 5G gateway and will be connected by ethernet to your existing network router - or to an upgraded Cradlepoint router.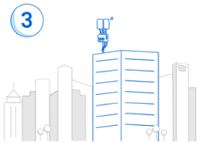 Step 3. Connect to the Telstra 5G Network with Epic plan
Connect to the Telstra 5G network with an Epic plan with three tiers of data allowance from 50GB to 1TB. Access a customised Telstra portal that provides visibility of network performance against the guaranteed uptime monthly SLA.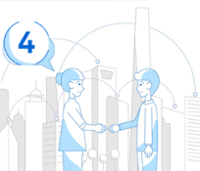 Step 4. Customised 5G Enhanced Enterprise Wireless managed service
Enjoy an outsourced managed service delivered by MobileCorp, a Cradlepoint Elite Partner and Telstra 5G Partner. A single point of contact providing proactive monitoring, technical support, Cradlepoint device management and network performance management,
Powered by Cradlepoint W2005
The Telstra 5G Enhanced Enterprise Wireless solution is powered by the Cradlepoint W2005 Outdoor Wideband Adapter.
The W2005 5G wideband adapter is purpose-built for outdoor deployment to address the tradeoff of lower propagation in the low- to mid-band capacity layer.
The W2005 can be paired with a Cradlepoint router, or can connect to a third-party router via an Ethernet connection.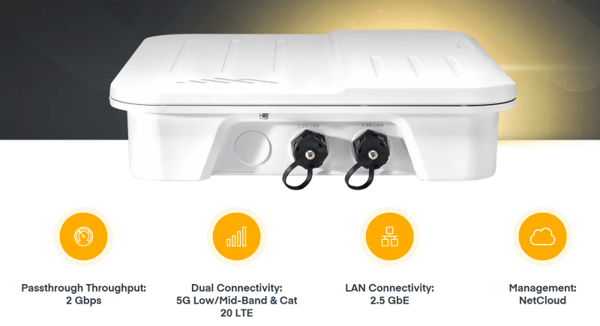 Managed by MobileCorp
MobileCorp is the only Telstra Partner chosen to provide the 5G Enhanced Enterprise Wireless managed service.
Telstra chose MobileCorp for project management, deployment and ongoing management because we have demonstrated knowledge and capability in delivering Cradlepoint 5G networks and enterprise wireless solutions in the Australian market.
MobileCorp is the only Telstra partner to be a Cradlepoint Elite Partner, and was named the Cradlepoint APAC Growth partner of the year for 2020.

The Telstra 5G Enhanced Enterprise Wireless Managed Service, fulfilled by MobileCorp, includes:
5G site feasibility qualification
On-site installation
Cradlepoint licensing
Cradlepoint W2005 procurement and configuration
NetCloud instance build and ongoing management of Cradlepoint device and network connectivity
24/7 network performance monitoring
Network connectivity alerts and issue resolution
Cradlepoint device remote troubleshooting and out-of-band management
Technical support helpdesk

Planned Telstra network outage notifications

Cradlepoint device hot swap program

Monthly reporting


---
About MobileCorp
MobileCorp is an enterprise ICT solutions company with a mission to deliver our customers a communications technology edge. We provide 5G for Business, Complex Data and IP Network and Security, Managed Mobility Services, Enterprise Mobility Management, and Unified Communication solutions. We have a proven track record providing managed services for Australian enterprise and business, and we are a Telstra Platinum Partner. Contact Us