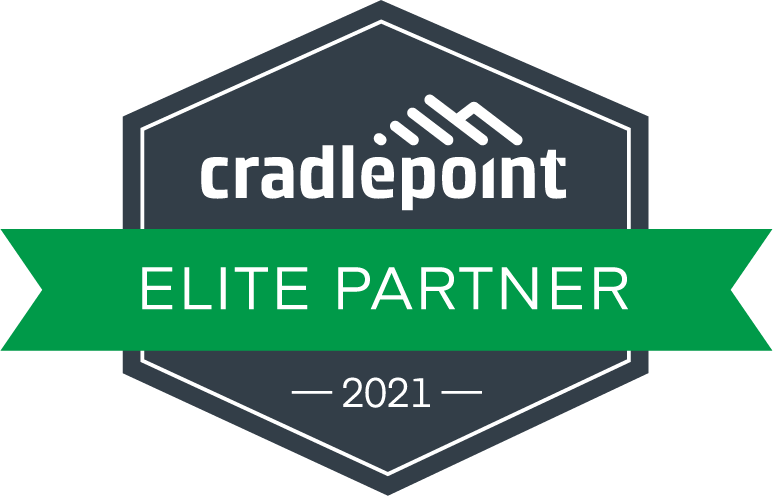 MobileCorp is proud to announce that we are the first Australian company to earn Cradlepoint Elite Partner status.
As an Elite Partner, MobileCorp has demonstrated proven capabilities with Cradlepoint Branch, IOT and Mobile solutions.
Our Cradlepoint team has - not only - mastered all the Network Expert and 5G Professional certifications, but also has proven capability, including delivering a Cradlepoint wireless network for Marine Rescue NSW and for Ticketek.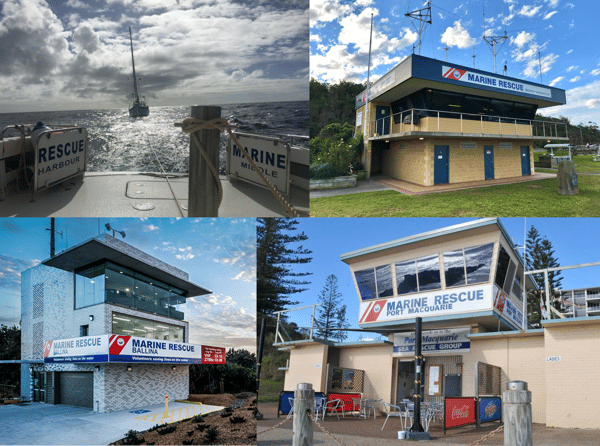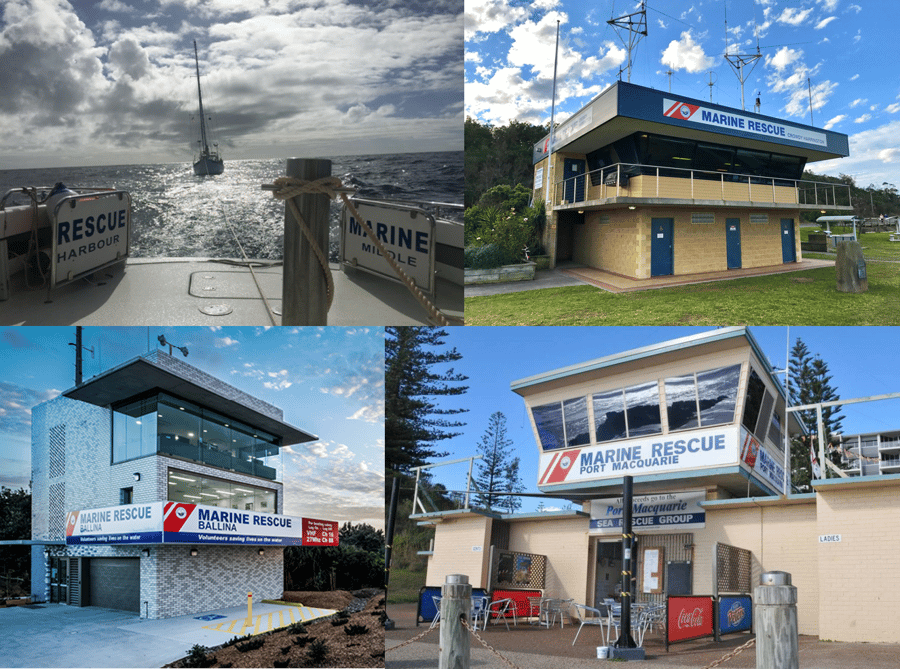 Marine Rescue NSW units connected by Cradlepoint wireless network
MobileCorp delivers Cradlepoint future-proofed wireless networks
There is increasing demand in Australia for mobile and edge network solutions - from temporary or pop-up connectivity, to scalable branch networks, remote working connectivity, and edge IOT device networks, says MobileCorp CTO, Phill McSherry.
"Organisations are understanding they can now trust the reliability and capacity of wireless networks. We are seeing a growing willingness to embrace these solutions, even more so post-Covid with many organisations already having shifted far outside their usual comfort zone with connectivity solutions.

"Any network solution that utilises Cradlepoint routers will be future-proofed. This is the outcome we want for our customers - a wireless network solution that works brilliantly now and will integrate with 5G as it becomes mainstream."

Phill McSherry, CTO MobileCorp
Australian Cradlepoint Use Cases
MobileCorp has delivered a range of Cradlepoint connectivity solutions. A couple of examples include:
An enterprise event management company using Cradlepoint AER2200s for a multi-path network environment for 70 branch locations with local internet breakout protected by a built-in firewall. A further 70 sites which include stadiums and concert venues requiring temporary enterprise grade pop-up networks.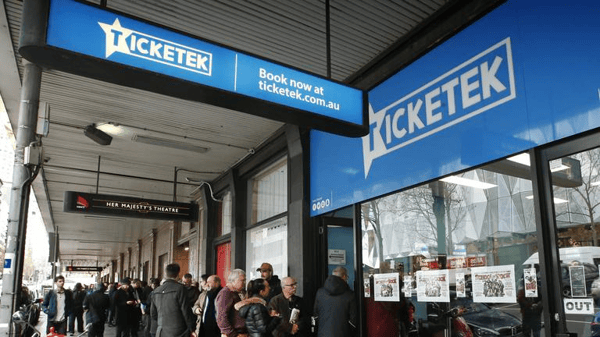 A NSW construction company rely on Cradlepoint routers to provide stable, secure and enterprise-grade wireless network access on sites which are under construction and have no fixed infrastructure.
A medical supplies company whose new warehouse on the outskirts of Sydney was looking at a wait time of several months to have NBN connected but was otherwise ready to open. They used a Cradlepoint AER1600 router to provide a primary link for internet access. When NBN comes onstream, the Cradlepoint router will provide a failover link to 4GX. Read Case Study
A evacuation centre during last summer's bushfires was hastily established at Hastings outside Melbourne. The centre required instant connectivity to process 1900 refugees who had been rescued by the Australian Navy from the beaches at Mallacoota township. The Cradlepoint network also allowed people to reconnect with friends and family and to communicate the news that they had reached safety. Read Case Study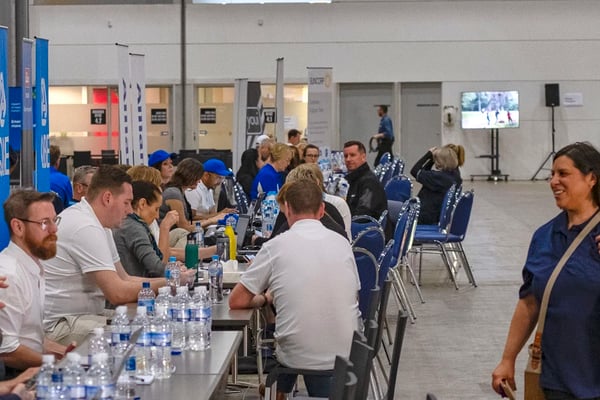 A volunteer maritime rescue organisation

looking for reliable connectivity including the ability to scale bandwidth when crowds enter waterfront areas for carnivals and during public holidays. They also required reliable Telstra mobile signal and Telstra LTE fail-over connectivity to ensure continued internet access and communications during weather events and bushfire season. MobileCorp has provided solution architecture, Cradlepoint router configuration, NetCloud portal set-up, and an ongoing monitoring managed service. Read Case Study

MobileCorp's Cradlepoint managed service
MobileCorp offers Cradlepoint network solutions and a managed service which is carrier agnostic and includes:
network solution architecture
hardware procurement or leasing
router configuration and deployment
NetCloudTM portal configuration
24/7 monitoring of equipment and links
level 2 service desk including:

fault diagnosis and resolution
remote equipment diagnostic and reprogramming
phone support
response and restoration targets

priority replacement program for hardware

device retrieval/redeployment program for security of hardware

monthly reporting

Telstra customers may have hardware and managed service fees charged against the monthly Telstra bill

What are the benefits of a Cradlepoint managed service?
Outsourcing Cradlepoint router configuration, deployment and ongoing management has significant benefits, for enterprises including:
To align with Cradlepoint subject matter experts




utilise IT professionals who are Cradlepoint accredited experts and can achieve the desired result quickly and accurately, as well as adding value with advice gleaned from experience
To free up internal resources


remove the burden of managing the equipment lifecycle, third party vendors, suppliers and service arrangements and the expense of hiring, training and updating internal IT skills
To realign internal resources to higher value tasks


realign IT staff to higher value tasks and focus on strategic activities to meet current and future business needs.
To reduce network risk


improve reliability and performance with advanced solutions and guaranteed proactive service levels including response and restoration targets
To maximise network performance


help ensure your network delivers optimum support for your business through proper dimensioning and configuration
To boost growth and productivity


leverage new technologies including integration with Unified Communications, security and Telstra cloud solutions
Who is Cradlepoint?
Cradlepoint is a global leader in cloud-delivered LTE and 5G-enabled wireless edge network solutions.
The American company was recently bought by Ericsson but not before chalking up a number of its own firsts in Australia including
Let's talk Cradlepoint
If you would like to discuss how Cradlepoint solutions might benefit your business please reach out to

Phill McSherry
Email: phill.mcsherry@mobilecorp.com.au
Mobile: 0419 173 333
LinkedIn: Phill McSherry
---
About MobileCorp
MobileCorp is an enterprise ICT solutions company with a mission to deliver our customers a communications technology edge. At MobileCorp we believe in being at the forefront of ICT technology shifts so that we can bring trusted insights and innovative solutions to our customers.
We provide Managed Mobility Services, Enterprise Mobility Management, Complex Data and IP Networks, and Unified Communication solutions. We have a proven track record providing managed services for Australian enterprise and business, and are a Telstra Platinum Partner.