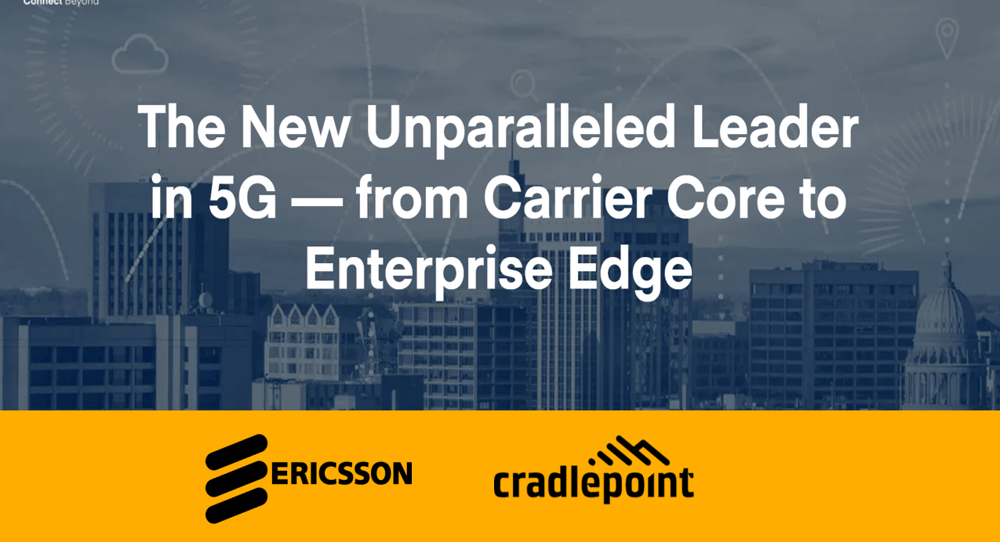 Ericsson's recent announcement that it has acquired 5G edge vendor, Cradlepoint, should yield only positives for the development of 5G enterprise solutions in Australia.

On 18 September, Swedish ICT technology company, Ericsson disclosed its acquisition of the American wireless edge solution vendor, Cradlepoint, for US$1.1bn.
The acquisition took the entire industry by surprise. If anything, the phenomenal growth of Cradlepoint over recent years had industry watchers whispering about the possibility of an IPO.
Ericsson described the acquisition as key to its strategy of capturing market share in the rapidly expanding 5G enterprise space.
"Cradlepoint complements Ericsson's existing 5G enterprise portfolio which includes dedicated networks and a global IoT platform....it is key to our strategy of helping customers grow the value of their 5G network investments."

Börje Ekholm, President and CEO Ericsson
What will the acquisition mean for Cradlepoint in Australia?
Cradlepoint will become a fully owned subsidiary of Ericsson while continuing to operate under its existing brand as a standalone entity. All Cradlepoint employees will remain with the company and its headquarters will continue to be based in Boise, Idaho. Cradlepoint will officially join Ericsson's 'Business Area Technologies & New Businesses.'
Ericsson has swooped in and acquired Cradlepoint just as the wireless WAN and 5G edge vendor was starting to make significant waves in the Australian market.
Cradlepoint has an office in Melbourne and a handful of employees spread across the eastern seaboard. After briefings from HQ over the weekend, the message is "business as usual" from the team on the ground.
This is not surprising, given Cradlepoint's demonstrated commitment to the APAC region. It has one of its two international offices in Australia; a progressive partnership with Telstra; and recent comments from Cradlepoint CEO, George Mulhearn, revealed plans to grow the headcount.
In November 2019, Mulhearn, revealed that Cradlepoint's EMEA and APAC business accounted for ten per cent of annual revenues and affirmed the company's commitment to growth in the regions.
"Look - we are just at the beginning, and obviously we're looking to grow that. We're also going to double our headcount over the next year," he said.
This stance seems to be supported by Ericsson who sees an "open opportunity" for growth outside Cradlepoint's stronghold base in North America. Cradlepoint has more than 1,500 channel partners globally.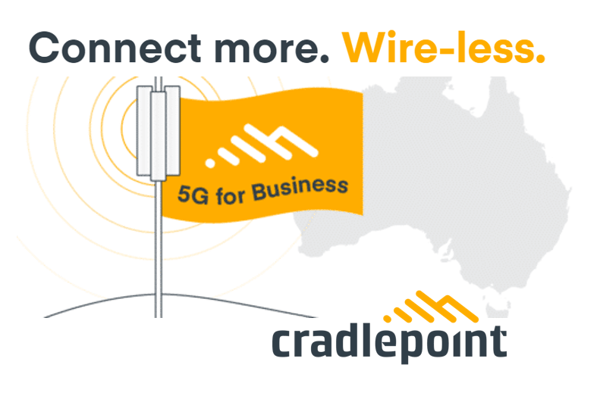 How will the acquisition impact Australian 5G networks?
Cradlepoint and Telstra made global headlines in May when the pair partnered to deliver the first enterprise 5G solution to go to market.
Cradlepoint has also been the first vendor to deploy 5G-ready edge hardware in Australia, available through distributor TechData, Telstra, and select resellers including MobileCorp.
Happily the acquisition of Cradlepoint and Ericsson should yield only positives for Australian carriers, with both Telstra and Optus already collaborating with Ericsson for the development of their respective 5G networks.
In February 2020, Telstra and Ericsson announced a world first with LTE 200km cell range capability on a commercial mobile broadband network. This breakthrough was achieved via a software upgrade to Telstra's network that is based on the Ericsson Radio System. It brings significant value for Telstra customers, especially those in rural, regional, and offshore areas.
In November 2019, Optus announced the launch of its commercial 5G network utilising Ericsson 5G Radio Access Network (RAN) products and solutions from Ericsson Radio System.
In July 2019 Ericsson and Telstra completed Australia's first end-to-end standalone 5G call. 5G Standalone will be the eventual architecture of 5G radio networks. It will be the building block of Industry 4.0 increasing network efficiency and helping develop new use cases.

Cradlepoint + Ericsson strengthens both companies
'From Carrier Core to Enterprise Edge, Ericsson and Cradlepoint have 5G covered' - this is the catchphrase the new partnership has adopted to

promote its combined capabilities.
As the leaders in LTE and 5G edge solutions, Cradlepoint brings to Ericsson more than 20,000 customers globally and more than 1 million devices under subscription through its NetCloud platform.
Cradlepoint reached sales of $137 million in 2019, with a gross margin of 61%. Ericsson estimates that Cradlepoint's revenue will be around $182 million this year.
Cradlepoint is strongly positioned in a market with underlying growth of 25-30% and is expected to contribute to Ericsson's operating cash-flow starting in 2022.
Ericsson brings to the party established relationships with leading telecommunications carriers including 109 carrier agreements across the world. It has a long history - more than 100 years - in communications technology, as leaders in 4G, and now 5G cellular network infrastructure.
"Ericsson is uniquely positioned to build on Cradlepoint's leadership position in Wireless Edge and the wireless WAN market. Combining the scale of our market access, and established relationships with the world's biggest mobile operators, we are making a strong investment to support our customers to grow in this exciting market. "

Börje Ekholm, President and CEO Ericsson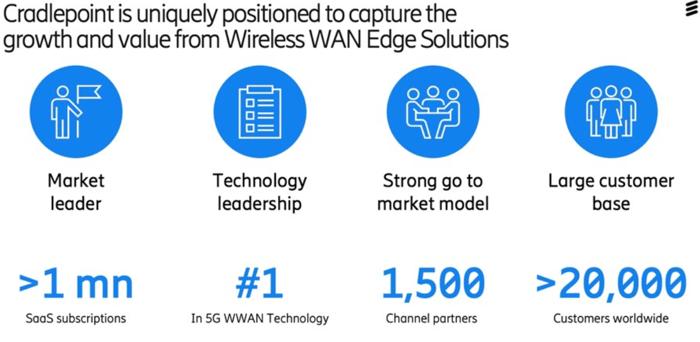 Australian enterprises are embracing Cradlepoint wireless solutions
MobileCorp is working with a number of Australian enterprises who have embraced the philosophy of Cradlepoint's Pathway to 5G utilising LTE. This includes Marine Rescue NSW whose communications upgrade solution was the winner of Telstra's 2020 Enterprise Deal of the Year award.
"We always knew this was coming. It was only a matter of time before wireless WAN became a viable option for enterprise business and we are on the cusp of real uptake.

"The use cases are many - from temporary or pop-up connectivity, to scalable branch networks, remote working connectivity, and edge IOT device networks.

"The benefits are also considerable led by agility of scaling locations and bandwidth. As a bonus any connectivity solution that utilises Cradlepoint routers will be future-proofed for 5G. This is the outcome we want for our customers - a wireless network solution that works brilliantly now with LTE and will integrate with 5G as it becomes available."

MobileCorp CTO, Phill McSherry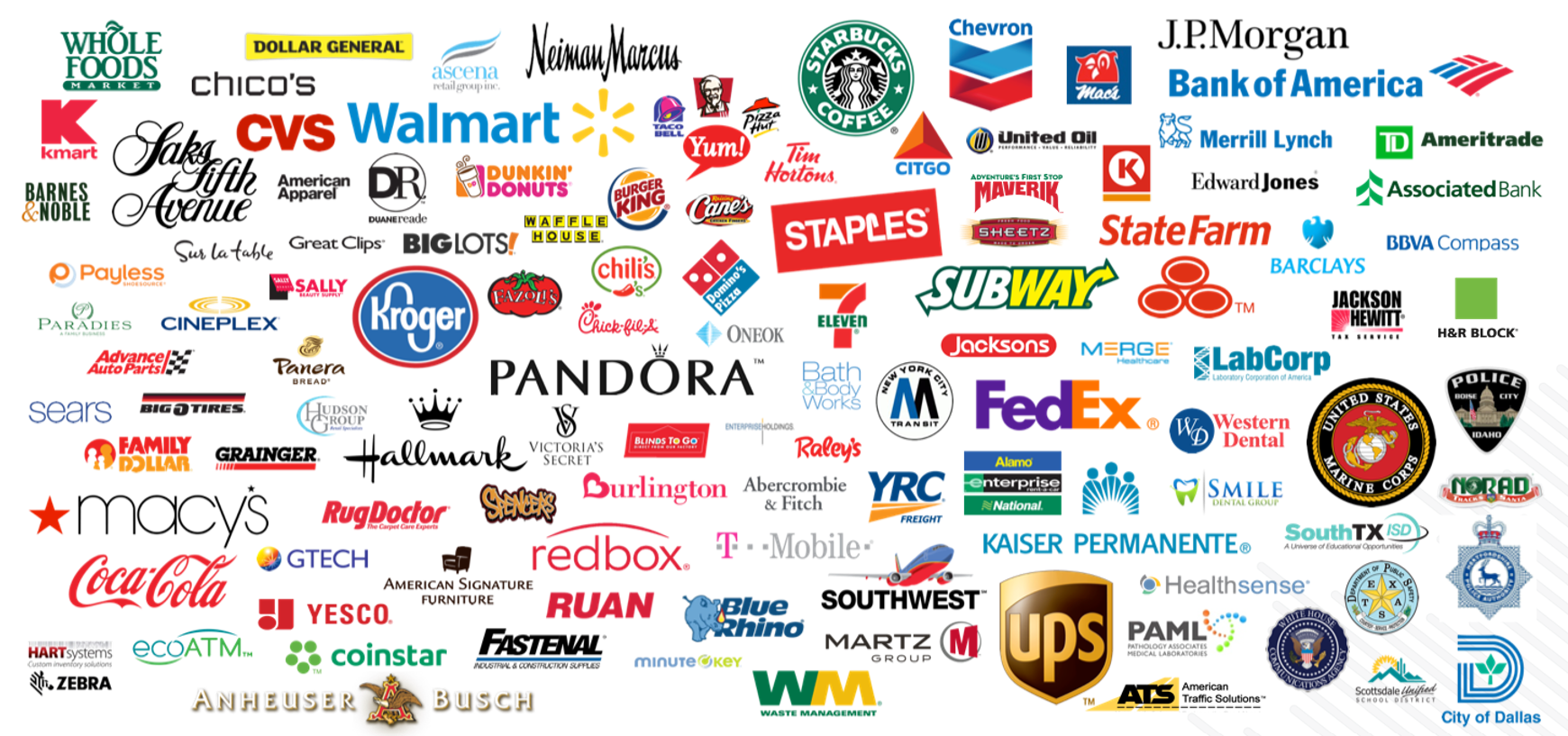 Cradlepoint customers 2020
MobileCorp is a Cradlepoint Signature Partner

"Being a signature partner means that Cradlepoint has recognised MobileCorp as having technical capability and solution architecture expertise to lead Australian enterprises down the pathway to 5G.

"I am very proud of my team who have exceeded all the training and accreditation benchmarks required by Cradlepoint, and who have also been hands-on busy assisting Australian organisations to understand these leading edge 5G-compatible technologies."

Stephen Aravopoulos, managing director of MobileCorp
MobileCorp's Cradlepoint managed service
MobileCorp is a Cradlepoint house. We offer Cradlepoint network solutions and a managed service which is carrier agnostic and includes:
network solution architecture
hardware procurement or leasing
router configuration and deployment
NetCloud portal configuration
24/7 monitoring of equipment and links
level 2 service desk including:

fault diagnosis and resolution
remote equipment diagnostic and reprogramming
phone support
response and restoration targets

priority replacement program for hardware

device retrieval/redeployment program for security of hardware

monthly reporting

Telstra customers may have hardware and managed service fees charged against the monthly Telstra bill



Download Cradlepoint Business Case Studies
---
About MobileCorp
MobileCorp is an enterprise ICT solutions company with a mission to deliver our customers a communications technology edge. At MobileCorp we believe in being at the forefront of ICT technology shifts so that we can bring trusted insights and innovative solutions to our customers.
We provide Managed Mobility Services, Enterprise Mobility Management, Complex Data and IP Networks, and Unified Communication solutions. We have a proven track record providing managed services for Australian enterprise and business, and are a Telstra Platinum Partner.