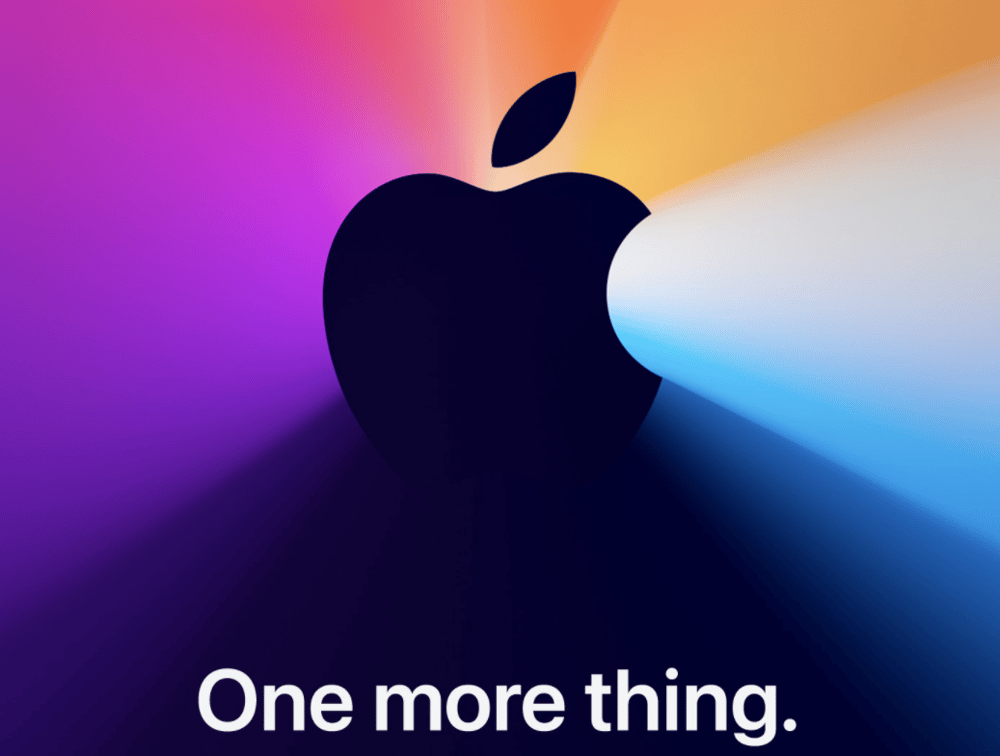 Just when we thought it was all over for Apple events in 2020, along comes 'One more thing' or maybe two - new Macs and Airpods Studio.
Apple has sent out invitations to 'Save the Date' for an online announcement at 10am on November 10 PST - which equates to 5am on Wednesday November 11 AEDT.
No leaks but predictions of Apple silicon and Airpods Studio
Usually the industry is awash with rumours and leaks for months prior to an Apple product reveal, but in this instance the silence has been deafening.
Nevertheless the main announcement is expected to reveal a new generation of Macs powered by Apple Silicon chips. Apple has been so successfully secretive that the types of Macs to be revealed - desktops or laptops - is unknown.
The prediction is based on an announcement at Apple's Worldwide Developers Conference (WWDC) in June 2020. Then Apple revealed its decision to phase out Intel chips in favor of its own new architecture called Apple silicon.
At the time Apple said it
was planning a two-year transition period to Apple silicon, during which time it would continue to produce Intel-based Macs, update Intel-based operating systems, and support Intel machines.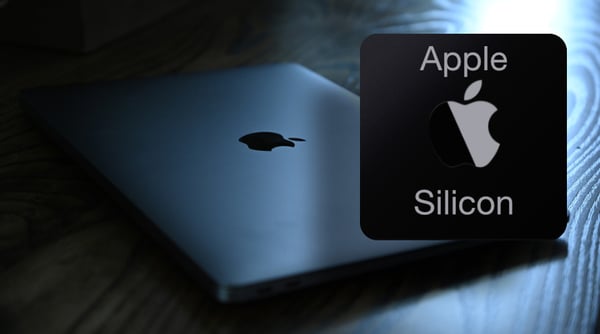 What is Apple Silicon?
Apple silicon is an extension of the Arm-based chips used in the iPhone, iPad, and Apple Watch and would finally bring Macs, the last component of Apple's hardware ecosystem, under the same design umbrella.
The first custom Apple processors were made out of necessity because Intel did not want to design chips for the iPhone. This sent Apple down the path of building its own processors for the iPhone and thereby ensuring complete vertical integration with the software.
The A-series chips went on to become the most powerful and efficient mobile chipsets available, and Qualcomm and even Intel could not keep up. During WWDC 2020, Apple bragged of successfully bringing 10 billion chips to devices through the years. The aim is to expand that expertise to the Mac lineup.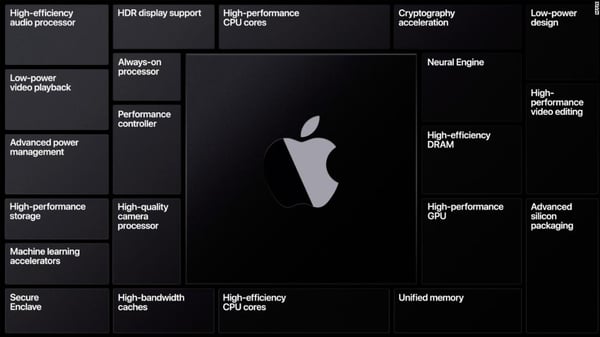 Apple Silicon benefits. Image: Apple
And maybe... Apple Airpods Studio
Apple has a habit of announcing changes to two product lines at its 2020 virtual events: Apple Watch and iPad in September; and HomePod mini and iPhone 12 in October.
Many expected the new headphones - rumoured to be called AirPods Studio - to be unveiled earlier this year, and with Christmas just weeks away, the new over-ear AirPods would be the obvious choice for this launch event.
The headphones are widely expected to have active noise-cancelling (ANC) technology, Bluetooth 5.0, a H1 chip for quick connection to devices, and a battery life of 24 hours.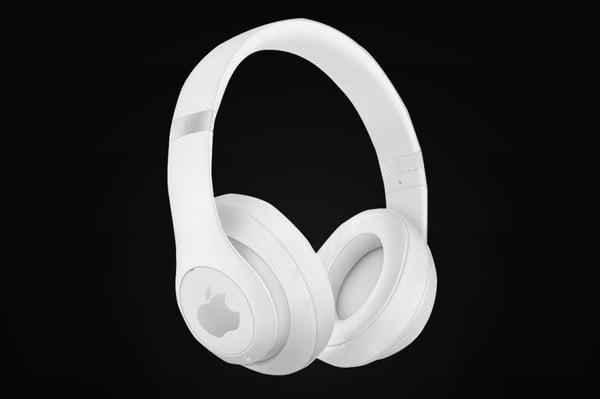 How to watch the Apple 'One more thing' event
The Apple event will be online only, opening it up to interested observers the world over.
There are three options:
Apple Events page:

Click the 'Add To Your Calendar' link. This will download an ICS file you can add to your calendar app of choice; the Apple.com streaming link is embedded right in the calendar event that the ICS file creates. Once the event goes live, you can watch it by clicking on the link in your calendar, or by clicking the link above to take you right to the Apple events page.


Apple's YouTube page: The Apple Event - livestream video - already has a direct link where you can set a reminder to tune in, or just click the link to tune in as the event starts.
Apple TV: Apple typically streams its events via Apple TV, so if that's your preferred viewing method, be sure to look for the stream on Apple TV.

---
About MobileCorp
MobileCorp is an Australian communications technology company providing Managed Mobility Services, Mobile Device Management, Complex Data and IP Networks, and Unified Communication solutions. It has a proven track record providing solution architecture, build, deployment, and managed services for Australian enterprise and business.