Leading cloud contact centre SaaS - UJET - is now available in the Australian market and has been adopted by MobileCorp as our preferred hosted call centre solution.
UJET heralds a shift in contact centre solutions to embrace the reality of the digital era, especially the prevalence of smartphone use.
UJET contact centre for smartphone era
Omnichannel is an outdated strategy unless it embraces the modern consumer and today's smartphone era. Consumers are spending more time on their smartphones than ever before and expect frictionless experiences across all service channels.
UJET modernises CX and expands the omnichannel contact centre so consumers can authenticate, pay, and share media from their smartphone device for a more seamless and contextual customer experience.
Smart Actions – Communicate visually and contextually by allowing agents to request photos, videos, screenshots, and text input that consumers provide directly from their smartphone. Authenticate users using Smartphone biometric and pin security.
Wait Time and In-Call SMS - End users can submit text while in queue, can send and receive texts while on a call.
Embeddable CX – Consumers can access all channels, visually navigate IVR menus, make payments, authenticate and more, without ever leaving the app. UJET can be embedded within an app or in-web browser.
AI and Automation - Orchestrate automated journeys for repetitive tasks so agents can focus on more complex tasks at hand and achieve resolution to issues more quickly.

True omnichannel contact centre solution
UJET cloud contact centre unifies all channels and modes allowing both customers and agents to perform tasks in a single platform for greater intelligence sharing, communications efficiencies, and consumer convenience.
The SaaS delivers a frictionless experience regardless of which area of the business the consumers are interacting with, their locations, devices, or communication channels.
Simultaneous omnichannel including smartphone
Voice, Chat, SMS, Virtual Agent
Simple intuitive call interface
Predictive Routing
Virtual Agent
Automatic Ticket management
UJET Dashboard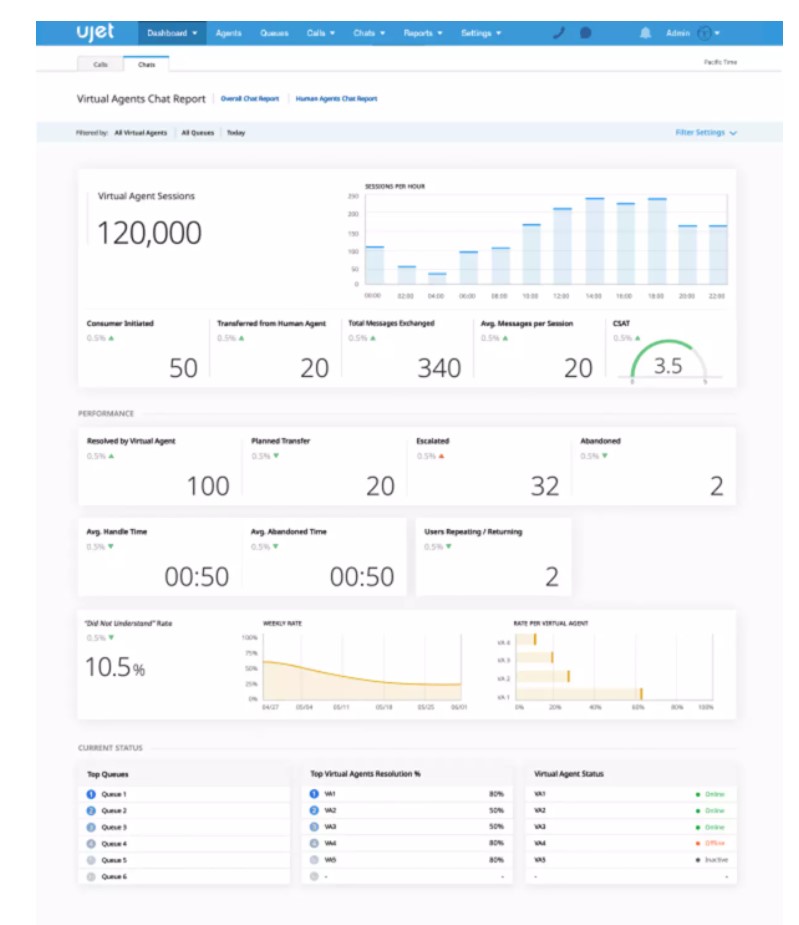 Leading North American Call Centre now available in Australia
Only introduced to the Australian market last year, UJET is a leading call centre solution with a proven track record powering enterprise-scale CRM and organisations, predominantly in North America.
Some of its customers include:

In Australia, UJET is distributed under exclusive licence by Access4 partners, MobileCorp also deploys Access4 Hosted Voice Telephony and Access4 Calling for Microsoft Teams,
If you value the views of your peers, UJET has world leading end user satisfaction metrics consistently out-performing other contact centre solution providers.
Check out reviews on G2 https://www.g2.com/products/ujet/reviews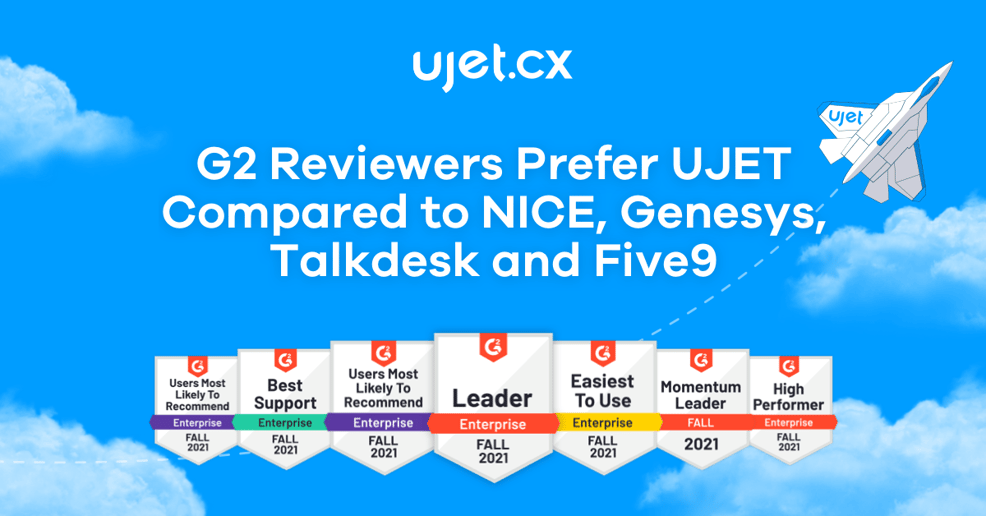 UJET is Australia's first cloud-native contact centre
UJET was built for the cloud. There is no other cloud-native call centre solution currently available in Australia.
The UJET cloud-based contact centre platform enables businesses to run a contact centre from anywhere without affecting customer experience. There is a guaranteed uptime SLA, the agility to scale effortlessly, and privacy is a core tenet.
Multi cloud
Uptime SLA
Privacy and Security Compliance built-in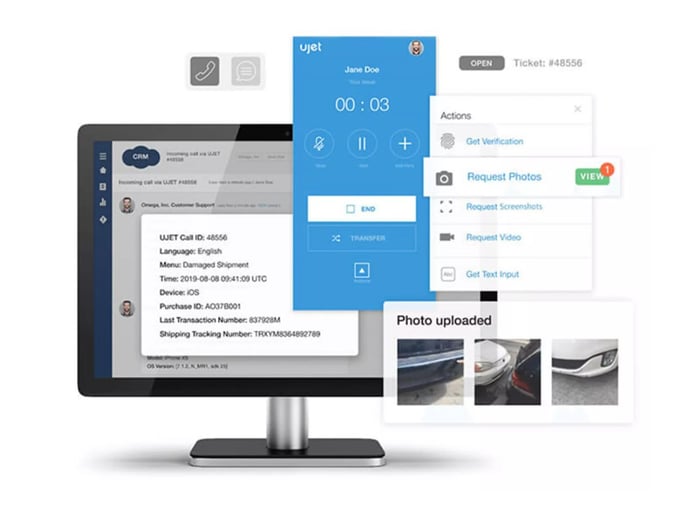 UJET is built for the CRM
UJET is also purpose built for the CRM to make it the single source of truth and empower agents to deliver contextual conversations using real time customer data.
It has a mature API ecosystem including with Oracle, Salesforce, Google Cloud, ServiceNow, Zendesk, Hubspot and more.
UJET does not store Personally Identifiable Information (PII) for complete privacy and security, and is highly compliant with global data requirements.
A single source of truth for the customer journey
Real-time data exchange
Automated Record Updates
All data secured in the CRM
No PII stored
Security and Data Protection is core tenet
UJET enables customers to meet challenging data protection regulations across the globe. The SaaS has multiple data protection certifications and accreditations, while complying and applying standards to continuously provide enterprise-grade data protection and security.
UJET has been designed to perform with data minimisation and a focus on enabling clients to manage their own data.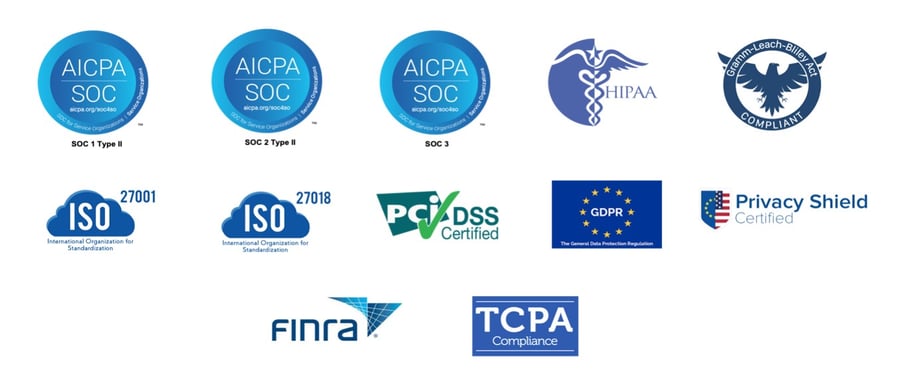 UJET Pricing and Features
UJET offers four subscription levels from Basic at AUD$80 per month to Enterprise at AUD$155 per month RRP. Bulk discounts and NFP pricing are also available.
For more detail on features visit our UJET webpage.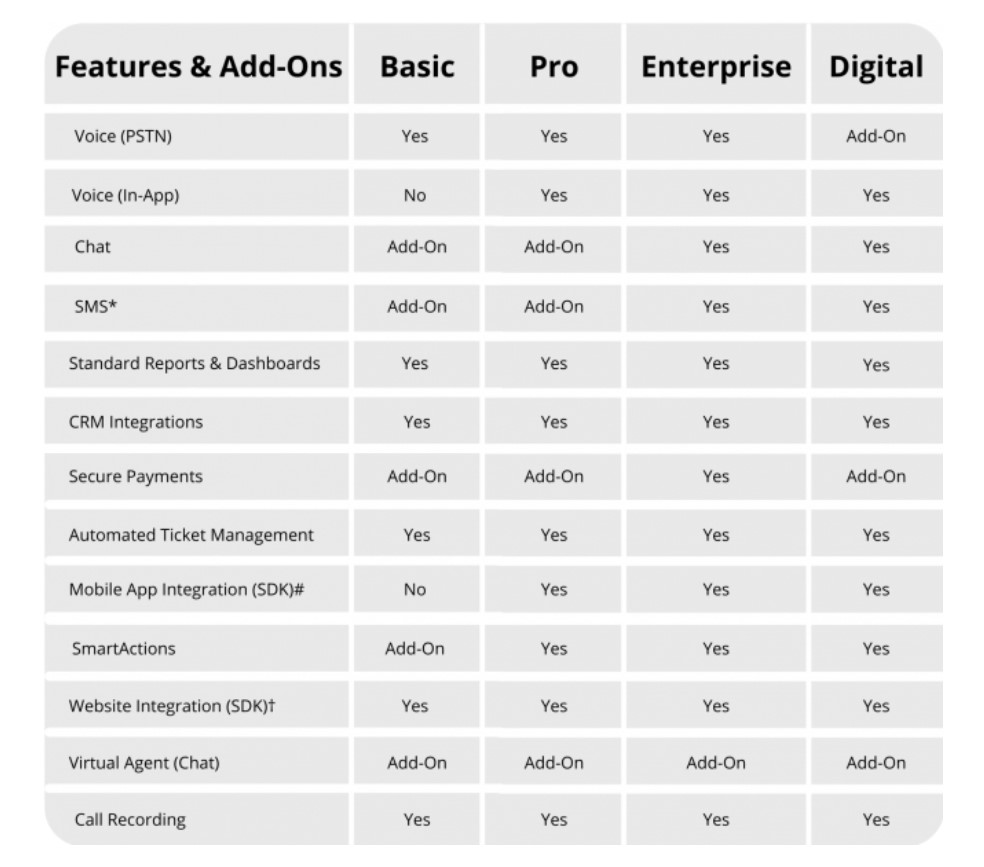 UJET is distributed under licence in Australian exclusively by Access4. MobileCorp is an Access4 partner and leading UJET managed service provider.
The only real way to get a feel for whether UJET will meet your contact centre needs is to have a demo of the platform.
MobileCorp will be pleased to introduce you to UJET.
Our UJET services include
UJET solution scoping, design and build
UJET call centre deployment including migration from legacy telephony
UJET technical support desk

Australian-based UJET engineers
Ticketed Support System with SLAs
Moves, Adds, Changes, Deletes (MACD)
Troubleshooting & Issue Resolution
Software updates
Licence management

Admin/Agent Training
Business Intelligence Reporting
Account Management
---
About MobileCorp
MobileCorp is an enterprise ICT solutions company with a mission to deliver our customers a communications technology edge. We provide Managed Mobility Services, Enterprise Mobility Management, Complex Data and IP Networks, and Unified Communication solutions. We have a proven track record providing managed services for Australian enterprise and business, and we are a Telstra Platinum Partner based in Mascot, Sydney.