The iPhone 8 is sold out across all the major carriers – Telstra, Optus and Vodafone – and there are supply chain issues with other Apple and Samsung devices.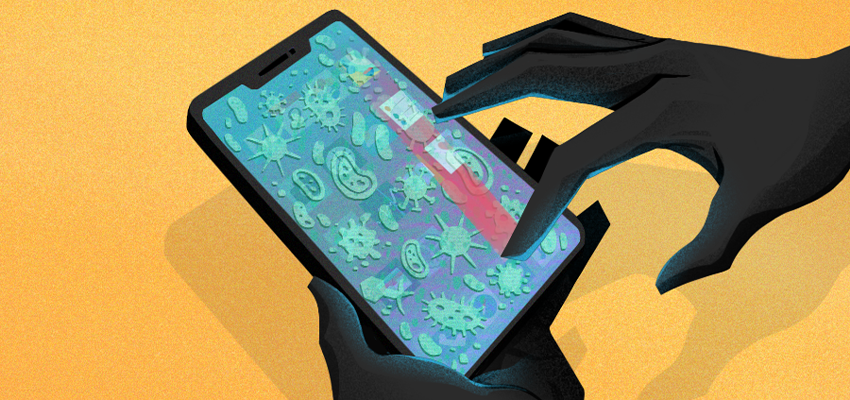 UPDATED 18 MARCH - It is now almost impossible to purchase a new iPhone of any model from the major carriers - Telstra, Vodafone or Optus. All have depleted stock and have massive back-order numbers. Even if an online order is accepted, there is no ETA for fulfilment.
Hard on the heels of the loo roll shortage...
As consumers panic buy items like toilet paper and pasta, Australian enterprises are finding it increasingly difficult to purchase Apple devices and mobile WiFi devices through business channels.
The iPhone 8 is sold out across all major carriers and is not appearing for online purchase at major retailer's such as Harvey Norman and JB HiFi.
The device is showing as 'out of stock' on the Telstra website, is diverting to another device on the Optus website, and has been removed altogether from the Vodafone website.
Many other iPhone models and some Samsung devices are also 'on severe constraint' meaning unpredictable and extended delays for delivery to business customers.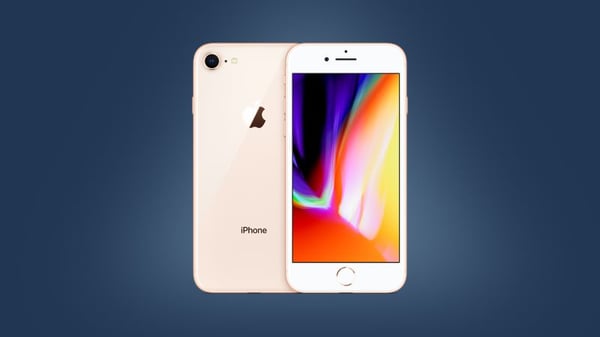 Why is
the coronavirus hurting the smartphone supply chain?
China is the main manufacturing base for Apple, with components made all over the world including Japan, South Korea, Taiwan, Czech Republic, Netherlands, France, Italy and the United States.
Samsung manufactures nearly two-thirds of its smartphones in Vietnam, however 30 percent of its component are shipped across the border from factories in China. The company also has manufacturing sites in China, Brazil, India, Indonesia and of course South Korea,
Apple has taken the production hit harder than Samsung, as their factories across China stayed close after the Lunar New Year holiday in late January, and did not reopen for most of February. Even when factories resumed production, the output was greatly diminished, due to a severe worker shortage.
200 million workers still absent from Chinese factories
China's factory workforce is estimated at 300 million workers. Most of these are migrant workers and they had travelled away from the manufacturing hubs to visit family for the Lunar New Year holiday. It is estimated that as many as two-thirds were unable to return to work with roads blocked, trains and flights cancelled, and movement in and out of population centres discouraged.
Even when workers made their way back, they were held in quarantine for 14 days before returning to the factory floor. One production worker in Kunshan province working for Foxconn - an electronics titan - told NPR, "One production line used to have 4,000 people. Now there are about a dozen."
FoxConn factory has reported it expects to resume full production by the end of March, but the global shortage will take much longer to mitigate.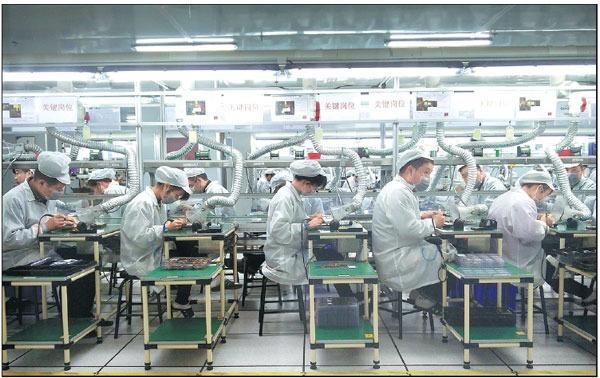 Samsung supply chain also impacted
Samsung, is not as reliant on China for manufacturing as Apple, but its supply chain has also felt some impact.
Samsung is the world's largest smartphone manufacturer and nearly two-thirds of its phones are produced in Vietnam. Vietnam has so far contained the coronavirus to a cluster of cases in one location, however the pressure is still being felt in Samsung's supply chain.

About 30 percent of the components that go into the Vietnamese production line come from the neighbouring country of China.
Electronic components are usually driven across the border between the two countries but that route is no longer wholly viable as the border was first closed and then only reopened for reduced volumes of traffic. Truck drivers returning from China are also being required to remain in quarantine for 14 days and many are not willing to forego earnings to do so.
Samsung has been forced to fly in components from China to avoid serious problems arising from shortages of China-made cables, sockets, and plugs as well as components for cameras.
Samsung - and LG, another South Korean smartphone manufacturer with factories in Vietnam - only hold two to four weeks of inventory in Vietnam, according to Kim Young-woo, an analyst at SK Securities.
"Their supply chains and logistics are in trouble because of the virus outbreak. If the problem persists for two more weeks, it may get out of control," Young-woo said in late February.
Meanwhile, Samsung was also forced to temporarily shut a factory at Gumi for disinfection, after an employee tested positive for COVID-19. A further two employees have since tested positive. The city of Gumi is close to the city of Daegu, the epicentre of the spike of coronavirus in South Korea.
Worldwide supply will be temporarily constrained
Apple warned as far back as 17 February that "worldwide iPhone supply will be temporarily constrained."
"While our iPhone manufacturing partner sites are located outside the Hubei province — and while all of these facilities have reopened — they are ramping up more slowly than we had anticipated."
iPhone 8 and iPad Pro sold out in Australia
Telstra advises that the iPhone 8 and the iPad Pro are sold out.
Other Apple devices are in short supply and delivery schedules are not guaranteed. All three major carrier are warning of extended delivery delays on their websites.
How to avoid smartphone shortages?
Unfortunately if you didn't already have a contingency plan in place for Apple iPhones, there is little you can do now to avoid the supply shortages for certain devices.
Samsung devices of all models are still all available for the time being in the usual delivery time-frame.
The situation is however very fluid and could get better or worse within a matter of days or weeks.
Repairs and international call quality could also be hit
Meanwhile in the United States, Bloomberg is reporting that Apple stores have run out of "replacement phones" and some repair components. Replacement iPhones are provided when a device is damaged - perhaps in transit - and can not be repaired.
There has also been a report in TechRepublic that quarantined, home-bound people are overloading local switches and causing a reduction in international call quality and interrupting connectivity.
According to research conducted by Spearline, an Irish company that monitors call quality for contact centres, both China and South Korea experienced a drop in audio quality in February of between 7 and 12 percent.
Spearline's chief marketing officer, Michael Palmer, said:
"What we're observing is now that persons effectively have been asked to self-isolate in many communities, the demands on the national and local networks have changed quite significantly. And that does affect the way that the international communications interconnect.

"There's a kind of a waterfall effect. If there are capacity crunches on the network, the next path is chosen, and then the next path, until a free gateway is found. Because of this change, international calls are finding different ways out of the country using different appliances. It's a struggle for the network to adjust to any significant change in demand pattern."
MobileCorp Priority Replacement Program guarantees supply
MobileCorp offers a priority replacement program as part of its Device Lifecycle module and its Device as a Service solution. In both cases, MobileCorp holds an inventory of contingency smartphone and tablet stock to ensure continuity of supply and same day replacement delivery.