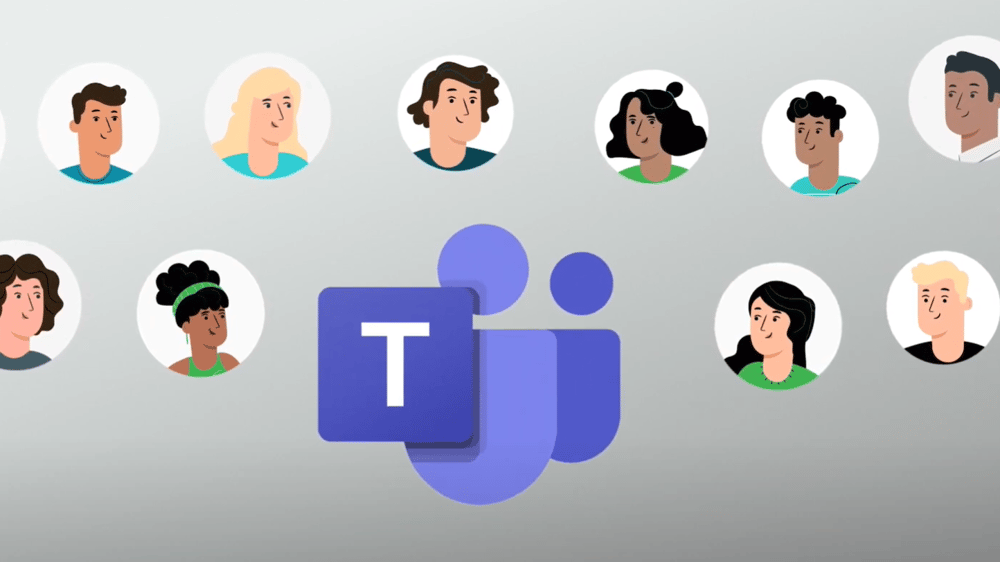 For value and functionality, available through one interface, Microsoft Teams is head and shoulders above other UCaaS solutions, but it does lack one key element - built-in telephony at its core.
When 'Calling' is added, Teams transforms from an excellent internal communication tool, to a highly capable business phone system.

Telephony is essential for true Unified Comms
Wait, I can hear you saying, I can make phone calls on Teams. Yes you can, but only in a very limited way.
Out-of-the box, Teams supports the ability for users to make voice over IP (VoIP) calls from Teams client to Teams client.
It does not allow calls outside of the Teams environment.
If you want your users to be able to call regular phones you will need to upgrade your Microsoft licensing.
Microsoft offers Phone System - formerly known as Cloud PBX - as its Teams telephony bolt-on.
Phone System offers fairly basic features, such as call answering and initiating (by name and number) with integrated dial pad, call holding and retrieving, call forwarding and simultaneous ringing, call history, voicemail, and emergency calling.
However, while it does offer this basic functionality, it doesn't provide the enterprise-quality voice capabilities that most enterprises require.
What are my Teams Calling options?
By adding cloud telephony to Teams, you can provide consistent user experience for external and internal communications.
That means external phone calls can be made from the same Teams interface used for chat, internal meetings, file-sharing and other cloud services, offering greater convenience and improved productivity for employees.
To plug the telephony gap in Microsoft Teams, there are not too many options to choose from.
In Australia, two of the key vendors are Access4 and Telstra.
Both vendors have built their cloud telephony for Teams product on the Cisco BroadWorks platform.
Access4 for Teams Calling

Access4 Calling for Microsoft Teams is more than just direct routing. It is a full cloud telephony solution designed to integrate seamlessly with Teams and with the ability to tailor features to specific business roles.
Collaborative roles utilise video telephony and basic call features, while call-intensive roles such as customer support and sales might choose access to advanced telephony features and call queues synced across their preferred devices.
Access4 is an Australian vendor, founded in 2016, specifically to develop cloud telephony for UCaaS environments. The Access4 solution is centred on the Broadworks™ platform, and leverages an in-house developed OSS/BSS platform called SASBOSS™ to provide visibility, management and reporting.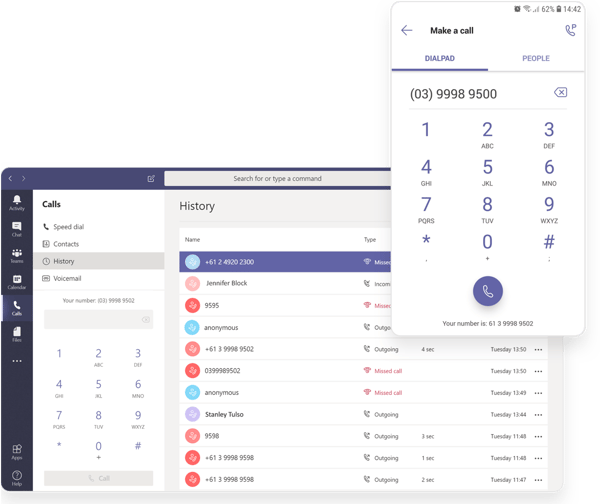 Key Features of Access4 Calling for Teams
Complete PBX replacement and all-in-one business communication platform for organisations of all sizes

Simple set up and onboarding

with automated Powershell© scripting.
Agile month to month services with stress-free scaling to suit changing business needs.
Carrier grade infrastructure and proven business continuity measures for confidence in customer services.

Lightening fast, zero touch provisioning

and automated, consolidated invoicing across UCaaS products.
No lock-in contract and flexible licensing options including PAYG and included calls in Australia and New Zealand,
Suits every business size - from call intensive large deployments to license models for small to medium businesses.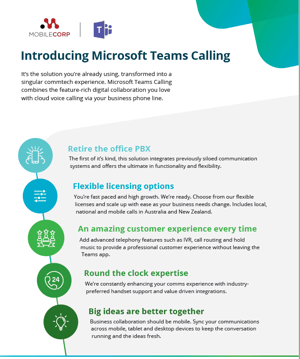 Telstra Calling for Teams
Telstra is Microsoft's preferred calling provider for Microsoft 365 in Australia.
Telstra Calling for Microsoft 365 brings together Microsoft Teams with Telstra's enterprise-class voice network. With Telstra Calling for Microsoft Teams, users will make calls to landlines or mobiles straight from Microsoft Teams, with each user allocated a PSTN natively in Office 365. Organisations have the choice to port or migrate an existing phone number or range, or allocate new numbers via the online portal.
Key Features of Telstra Calling for Teams
One dedicated phone number

(DID)

– for 1:1, team conference calls, local and national long distance calls
Supports remote working

–

quickly scale users, add new phone numbers, top up calling plans; each user receives a DID linked to Office 365 with full number portability
Enhanced employee experience

– boosts productivity by combining voice and collaboration tools in one familiar application
Offload IT management

– avoid the headaches of managing and supporting disparate on-site private branch exchanges (PBXs), physical phone handsets and a dedicated voice network
Enjoy full voice functions

– including traditional PBX call-handling functions like call, hold, transfer, forwarding and voicemail all in the cloud.
MobileCorp is your Microsoft Teams Calling MSP

MobileCorp is a Microsoft Partner and a Telstra Platinum Mobility Partner.
We are also an Access4 partner and use Access4 for our own Microsoft Teams Calling environment.
Our expertise spans both Telstra and Access4 and we offer advisory and managed services for both vendors.
Our Microsoft Teams Calling professional services include
consultancy and solution scoping
solution architecture
tenancy design and build
migration
licensing
We also offer a Microsoft Teams Calling managed service, which delivers:
tenancy management
end user moves, adds and changes (MAC)
licensing management
technical support service desk
security monitoring
back-up service
reporting package
Learn more about MobileCorp Microsoft 365 & Teams Calling
---
About MobileCorp
MobileCorp is a Sydney-based communications technology company. We support companies by providing managed mobility and ICT services including UEM and EMM, mobile device security, expense management and managed connectivity solutions.