Telstra has hit another milestone along the journey to 5G by being first to complete a standalone 5G network. But what does this mean for Australian business and consumers?
5G Non-standalone v 5G standalone?
To understand the relevance of Standalone 5G, it is first necessary to know that 5G networks come in two formats: Non-Standalone (NSA) and Standalone (SA).
Telstra is the first Australian carrier to complete a standalone 5G network, and also one of the first in the world to do so.
Non-Standalone: In a non-standalone network, 5G is built on top of a 4G network. Smartphones connect to 5G frequencies for faster connectivity speeds, but still use 4G for communicating with mobile towers and servers. Non-standalone 5G is what we've seen in Australia to date, and is still the basis of the 5G network for Optus and TPG/Vodafone.
Standalone: As the name suggests, no longer relies on 4G networks. The biggest benefit of Standalone 5G is lower latency. In plain terms, latency is the time it takes for information to get from your device - phone, router, IOT sensor - to the wider internet and back again.
The typical latency for a 4G network is around 60 milliseconds, whereas 5G could eventually decrease this to as low as 1 millisecond. This massive decrease in latency will enable new technologies that require 'real time' processing and actions such as self-driving cars.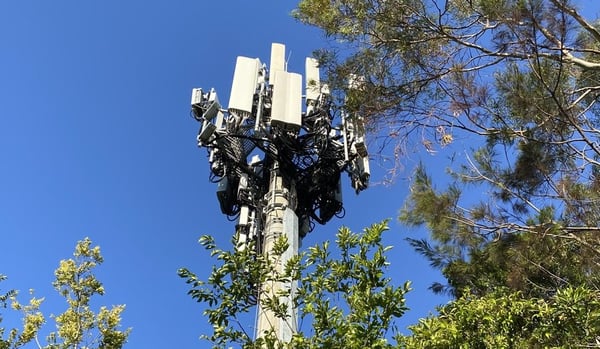 What does Standalone 5G mean for the Australian public ?
The accomplishment of a standalone 5G network has no immediate benefits for consumers or business, because there are currently no 5G-standalone devices that work with the network. Existing 5G-compatible devices like the Samsung Galaxy S20 are still in testing with Telstra and will likely need a software update to work with standalone 5G. This is expected later this year.
When standalone 5G devices become available, new benefits will open up for consumers and business.
What are the benefits for business?
For corporates, a standalone 5G network is another milestone along the journey towards realising the promise of a 5G-enabled world.
The largest and most transformational benefits of 5G are only possible with standalone 5G, according to Telstra Group Executive, Networks & IT, Nikos Katinakos.
These benefits include ultra-reliable low latency, much higher capacity, massive machine type communications and advanced functions like network slicing.
"We're already talking with some of our partners to see what they can do with this new upgrade to 5G. The capability is now in place for some exciting innovations from our enterprise business partners – for example, a branch office of a bank may be able to stand up and operate multiple applications and services using only a 5G Standalone capable device for network access, massively reducing the infrastructure required to set up."
Evaluate 5G in 2020
Telstra's completion of a standalone 5G network is a clear indicator to business that it is time to get serious about evaluating the relevance of 5G, says Stephen Aravopoulos, managing director of Telstra Platinum Partner, MobileCorp.
"Early adopters are already engaged with Telstra to develop use cases for 5G. I know we are all busy just now with reacting to the demands of the pandemic but it is important to also keep one eye on the future. Evaluation of how 5G will enable or disrupt your business should be taking place now, in 2020, in preparation for what is fast arriving. "
MobileCorp has prepared A 5G Action Plan for Australian Business with specific relevance to the Australian marketplace. Download it here.
"When time is precious, it can be difficult to set aside that time to think ahead. The 5G Action Plan we have prepared will help speed up the process of understanding how to approach evaluating this new enabling technology."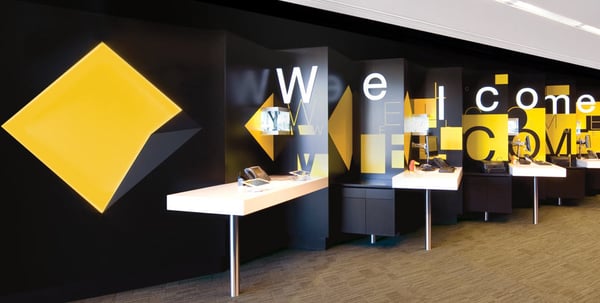 The Commonwealth Bank of Australia began 5G trials with Telstra and Ericsson in early 2019
What are the benefits for consumers?
Initially the benefits for consumers are minimal but one immediate benefit is a result of the lower latency. Having a 5G Standalone internet connection will be similar in terms of latency to having a fixed line NBN connection. This means greatly enhanced streaming services and online gaming. 5G will inevitably speed the transition away from expensive gaming consoles which are currently declining at 5%pa, and towards cloud gaming which is growing at over 15% pa.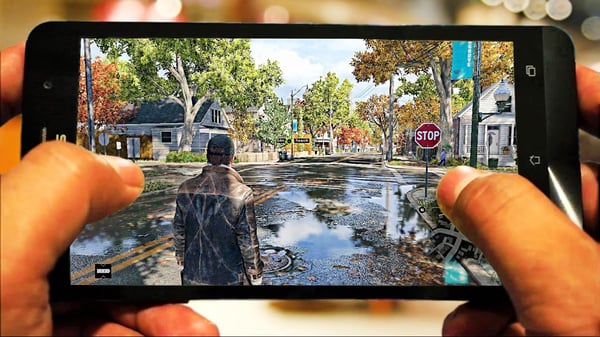 What are Optus and the merged TPG/Vodafone up to?
Australia's other two 5G network carriers do not appear to have a Standalone 5G network for their radar. Optus' strategy is focused on Dynamic Spectrum Sharing. TPG/Vodafone's MergeCo has only just emerged from its legal battle with the ACCC and playing catch-up with Optus and Telstra.
Optus Strategy
Optus strategy of Dynamic Spectrum Sharing (DSS) allows 4G and 5G data to travel along the same path, quickly switching between the two depending on which one the mobile device is using i.e. a non-standalone 5G network. Optus CEO Allan Lew recently claimed Optus had "equivalent to what the leading provider (Telstra) has," but conceded "the evolution may well be different."
Optus, is also focused on the upcoming auction of mmWave spectrum in 2021. Lew said "access to mmWave spectrum will enable wireless enterprise services that could challenge the incumbent dominant provider of enterprise services – finally opening this market to competition."

Vodafone-TPG MergeCo Strategy
Vodafone and TPG's
MergeCo is playing catch-up
after legal action by the ACCC delayed both the progress of its merger and of its 5G rollout by 18 months.
When given the green light to proceed with its merger in March 2020, the MergeCo immediately signalled that 5G was at the forefront of their plans. CEO of TPG, David Teoh, said the delay had given Optus and Telstra a head start which they were determined to catch.
"I believe that the 'MergeCo' has to strengthen and speed up the 5G roll-out to compete in the marketplace because there is enormous opportunity there. We need a good network and good product for the benefit of the consumer. We see tremendous opportunities moving forward."

---
About MobileCorp
MobileCorp is a Sydney-based MSP specialising in managed mobility, unified comms, data networks and cloud services. Application management is a subset of our managed UEM service. Learn more at mobilecorp.com.au
Subscribe to our fortnightly newsletter