MobileCorp has been named the Winner of the

Telstra Enterprise Partner Innovation Award

for 2021. How did we earn this prestigious title?
In three words, MobileCorp won the Telstra Enterprise Partner Innovation Award for...making 5G real.
We knew that 5G would be transformational for business, so two years ago we determined that MobileCorp would become the 'go to' 5G Telstra partner.

We invested in levelling up our 5G capability, completed the Telstra 5G specialisation program, teamed up with world-leading vendors, and created a 5G dream team.
During 2021, MobileCorp deployed some of the first 5G networks in Australia across the retail, event management, construction, marine and public safety verticals.
In Telstra's words...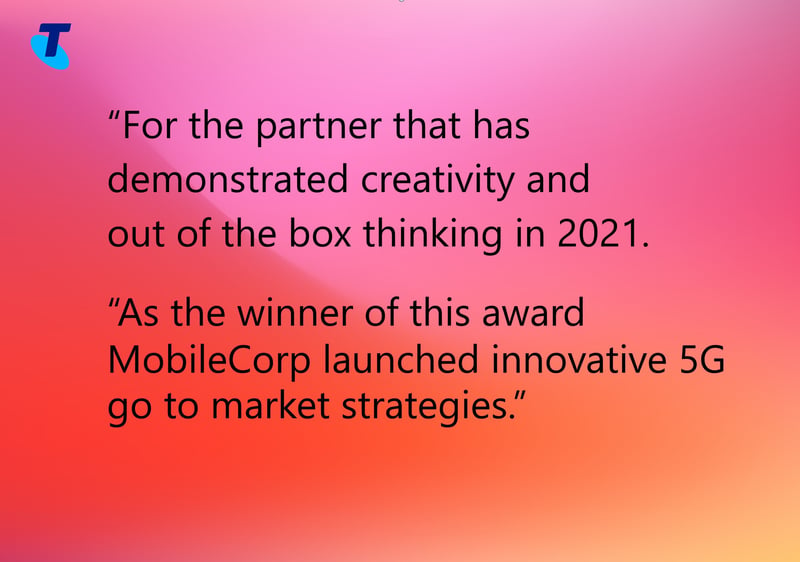 Our 5G Innovation Highlights 2021
💎 MobileCorp launches 5G Site Assessment Service
Is the 5G signal at your business location suitable to meet your bandwidth and reliability requirements?
MobileCorp launched a 5G Site Assessment Service which provides the technical data required to quantify a location's 5G availability. Our 5G Site Feasibility Report is prepared by a certified radio engineer.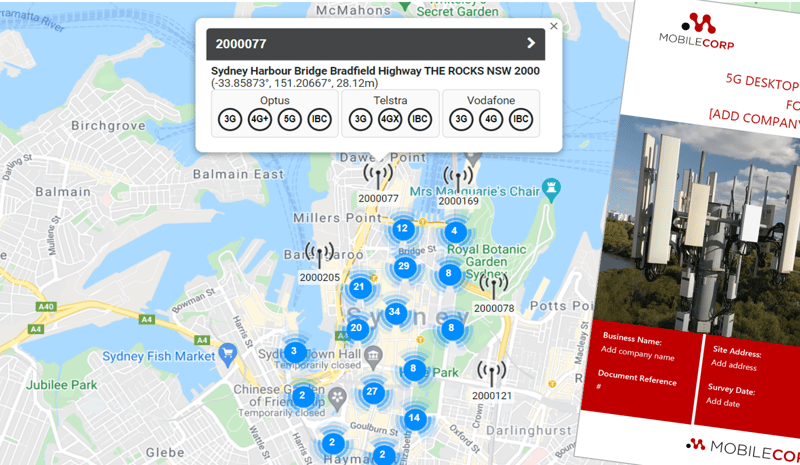 💎
MobileCorp begins 5G On-Site Deployment Service
A key benefit of a 5G solution is its rapid deployment. With NBN taking months to connect, 5G is a viable alternative in many locations. MobileCorp offers a rapid On-Site Deployment which includes
procurement and configuration of hardware
on-site installation of hardware
Telstra carriage provisioning
on-site testing of connectivity
an optional ongoing Managed Service including 24/7 monitoring, out-of-band management, technical support and more.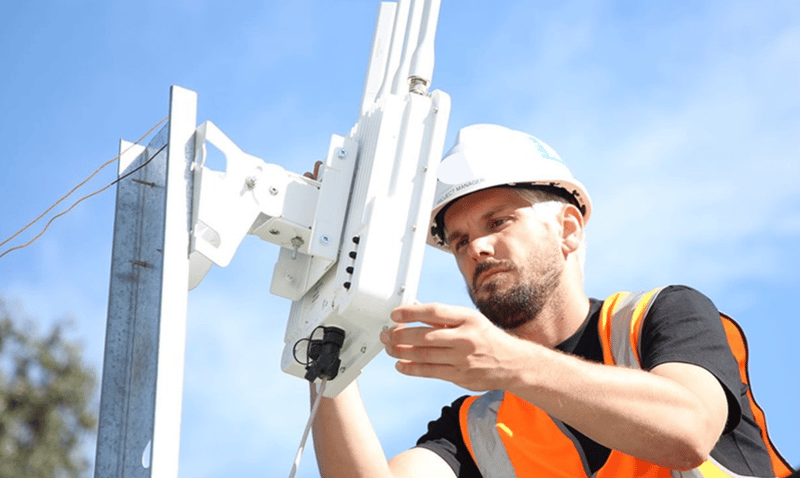 💎
Federal Government 5G Innovation Grant success
In June we partnered with two drone vendors and the Gidarjil Development Corporation in Bundaberg to apply for a Federal Government 5G Innovation Grant. The successful application returned a $284,000 grant to trial 5G-enabled video streaming from aerial and underwater drones operated by the land and sea rangers of the Gidarjil Development Corporation in Bundaberg. Read about our 5G Grant Project
Round 2 grant applications will open in early 2022. Partner with us to give your application a headstart.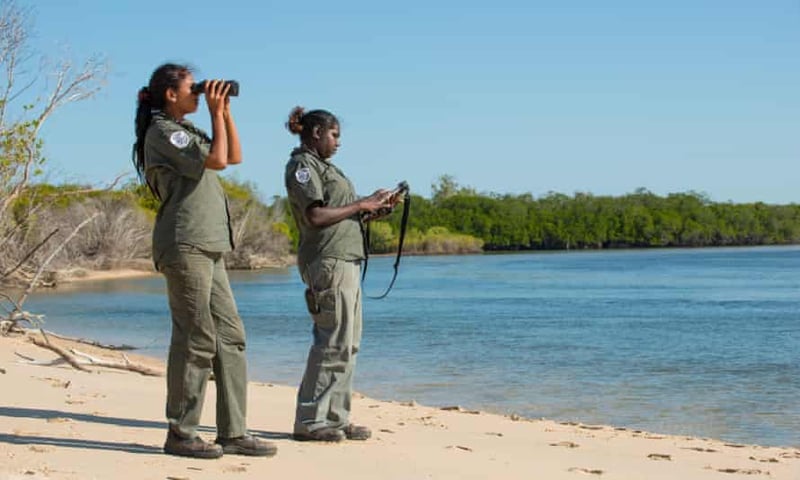 💎
MobileCorp wins
Cradlepoint 'APAC Growth Partner of the Year'
Winning the Cradlepoint APAC Growth Partner of the Year was a huge achievement for MobileCorp and told us we were on the right track.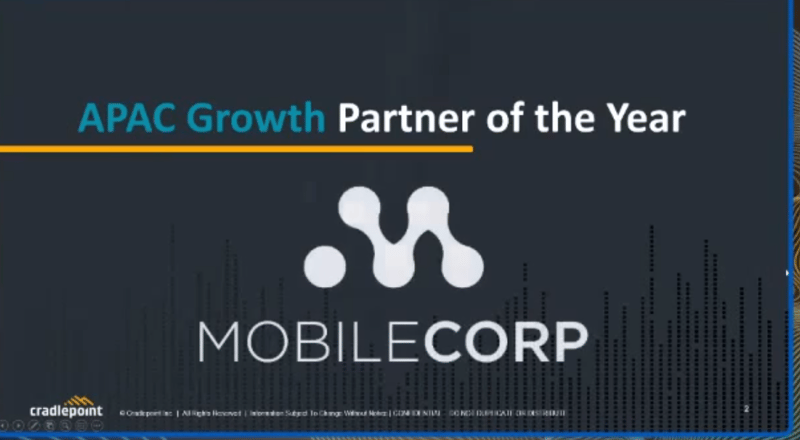 At the outset of our 5G journey, we knew we needed to be aligned with the most innovative technology partners, and our search for the global leaders in cloud-delivered 5G wireless edge solutions led us directly to Cradlepoint.
The Cradlepoint Australia team were key to MobileCorp's growth. We worked hard to become the first Australian Cradlepoint Elite Partner and 5G for Enterprise for Branch specialists.
💎
MobileCorp chosen as Telstra Enhanced Enterprise Wireless fulfilment partner
MobileCorp worked with Telstra on the development of its world-leading 5G Enhanced Enterprise Wireless solution.
This is the first 5G solution to provide guaranteed network uptime providing peace of mind in both primary and failover connectivity scenarios.
The solution was launched by Telstra in July 2021 and MobileCorp was chosen as the inaugural fulfilment partner providing
rapid deployment
5G site feasibility qualification
on-site installation
Cradlepoint licensing
Cradlepoint W2005 procurement and configuration
NetCloud instance build and ongoing management of Cradlepoint device and network connectivity
24/7 network performance monitoring
network connectivity alerts and issue resolution
Cradlepoint device remote troubleshooting and out-of-band management
technical support helpdesk

planned Telstra network outage notifications

Cradlepoint device hot swap program

monthly reporting


Connect with MobileCorp - your 5G experts
So, do you have an idea that requires the speed, latency or bandwidth of 5G?
Would like to trial a 5G-enabled Proof of Concept, perhaps in IOT or Vehicle or Security?
Could you use 5G in your business to
Add Link Diversity

Deploy Dual-Carrier connections

Provide Hardware Redundancy

Construct resilient VPNs

Accommodate traffic spikes or separate out critical traffic

Allow for remote out-of-band management

Rapid connection of a new site

Agile connectivity for pop-up or temporary sites
Contact MobileCorp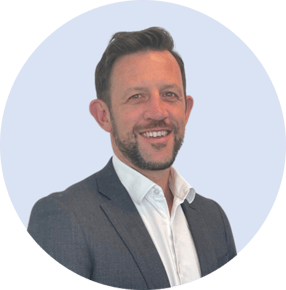 Doug Mears, MobileCorp 5G solution specialist
Phone: 0459 972 675 | 1800243252
Email: Douglas.Mears@mobilecorp.com.au
Book a Meeting here
---
About MobileCorp
MobileCorp is an enterprise ICT solutions company with a mission to deliver our customers a communications technology edge. We are 5G for Business specialists and also provide Managed Mobility Services, Enterprise Mobility Management, Complex Data and IP Networks, and Unified Communication solutions. We have a proven track record providing managed services for Australian enterprise and business, and we are a Telstra Platinum Partner.

Subscribe to our fortnightly newsletter