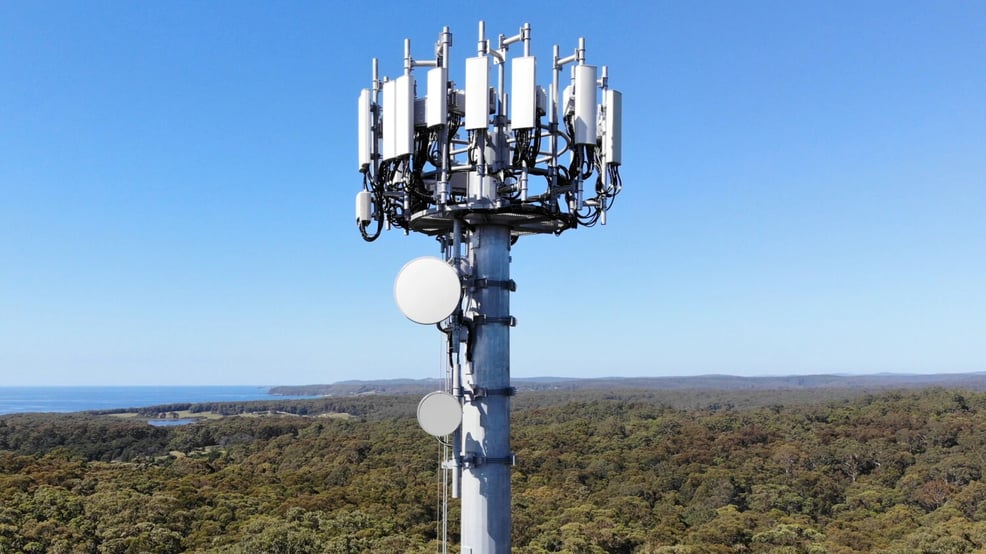 In good news for Australia's regional and rural communities, Telstra and Ericsson have achieved a world record long distance 5G call.
The call was made on a commercially available 5G phone and spanned 113 kilometres with both recipients connected to a single tower in Gippsland, Victoria.
The call utilised Telstra's 850 MHz spectrum on its standalone 5G network and Ericsson's latest commercial 5G SA network software.
Research for comparison with any previous long distance 5G call turned up only one result - an earlier Telstra announcement in March this year when the carrier first switched on its low-band 5G network. At that time Telstra said in association with Ericsson, it was achieving data sessions over distances "exceeding 80kms."
Telstra's partner, Ericsson, would be in as good a position as anyone to be across global advances in the area being an established leader in 5G RAN across every major market.

Reach is good news for regional and rural Australia
The long distance 5G data call is good news for regional, rural and remote Australia. Telstra and Ericsson have called out the potential for low spectrum 5G access to reach the less populated, geographically dispersed majority of the country.
"Australia's geography and demography present challenges to any network provider, but it is Telstra's commitment to meet those challenges and bring its technology to all its customers that fuels such innovation. And it is that innovation, in partnership with Ericsson, that puts Telstra in a leadership position globally when it comes to 5G."

Nikos Katinakis, Telstra Group Executive, Networks & IT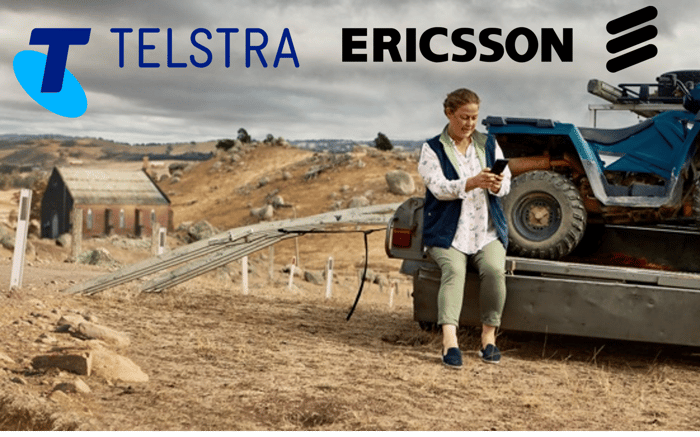 "This new world record of an extended 5G cell range of 113 km is a huge win for rural and regional Australia giving Telstra another coverage capability option. Whether it's enabling remote learning, especially during times of lockdown, or even facilitating remote telehealth over 5G and more such applications, this announcement today demonstrates both Telstra and Ericsson's dedication to empowering everyday Australians with faster speeds, greater convenience and superior connectivity."

Emilio Romeo, Head of Ericsson, Australia and New Zealand
Why low-band 5G spectrum is important in Australia
Low-band 5G spectrum is important particularly for regional, rural and remote Australia.
Generally Telstra will use low-band spectrum as a way to connect large numbers of 5G subscribers in less densely populated areas with the minimum amount of mobile bandwidth - in some cases only marginally more than 4GX offers.
"The addition of low band 5G to our network offers greater depth to our 5G coverage and helps us bring 5G to some hard to reach places – another part of our drive to make 5G accessible to as many Australians as possible."

What is low-band 5G?
While 5G is used as a catch-all term, there are actually three different kinds of 5G that work across different frequency groups: low-band, sub 6, and mmWave (pronounced millimetre wave).
Low-band 5G is built on frequencies under 1Ghz. In the case of Telstra, it is repurposing the 850MHz spectrum it currently uses for 3G.
Telstra will continue to offer 3G services on the 850MHz spectrum until June 2024, but will progressively convert 3G to 4G and 5G as 3G traffic declines. Telstra also plans to deploy low-band 5G on the 700MHz spectrum.
Low-band 5G has a much wider range than either mmWave or sub 6 5G, and is also far more effective indoors. The trade-off, however, is speed. Based on what we've seen in the US, low-band 5G offers performance marginally faster than 4G. This means speeds of between 50 and 250Mbps, depending on conditions.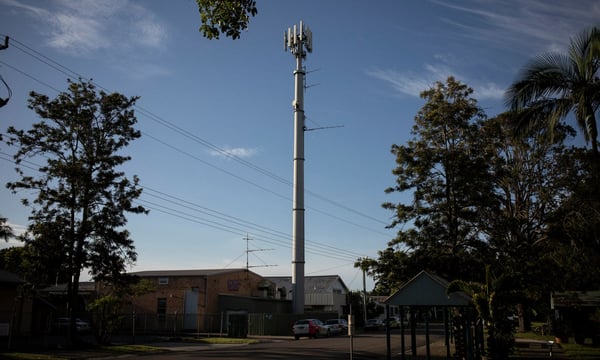 Low-band 5G should still support more simultaneous connections than a 4G network on the same spectrum and offer improved latency, and provide efficiency improvements on the telco side.
Sub 6 5G, also known as mid-band 5G runs on frequencies similar to what 4G networks use now, albeit on the higher end of the spectrum. Telstra is using 3.5GHz for its Sub 6 5G network. Sub 6 5G isn't as fast as mmWave but we are already seeing speeds exceeding 1Gbps and there is more coverage per tower. Sub 6 5G can work indoors, but may still have trouble passing through walls.
Lastly, mmWave 5G uses extremely high frequencies starting from 26GHz. While mmWave is the fastest 5G technology - potentially reaching speeds over 4Gbps, it has the shortest range and can have issues penetrating buildings. Telstra has50 mmWave sites live across Sydney, Melbourne, Brisbane, Adelaide, Goulburn and the Gold Coast. There is only one device capable of accessing mmWave and that is the Telstra 5G WiFi Pro but a few more devices are expected by the end of the year.
---
About MobileCorp
MobileCorp is a Sydney-based communications technology company. We are a Telstra Platinum Partner and 5G specialist, as well as Cradlepoint (an Ericsson company) APAC Partner. of the Year and 5G for Enterprise Branch accredited specialist. We support Australian enterprise, business and government by providing managed endpoint services and ICT services including 5G for business solutions, enterprise wireless networks, managed connectivity, mobile device security, mobile device management, expense management and Managed IT services.