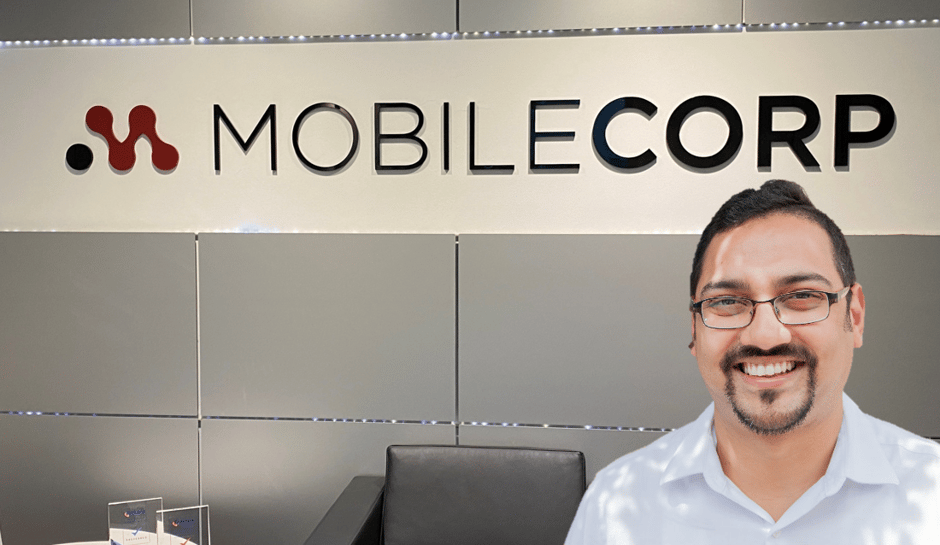 Asif Mahmud joins the MobileCorp team as a Senior Account Manager. Let's find out a little more about him.
Asif joins MobileCorp after 10+ years in the telecommunications industry initially as an engineer, then in solutions sales and latterly as an Account Manager. Asif has previously worked for Huawei Technologies, Telstra, and various MSPs.
What do you believe are the most important attributes(s) you bring to your customers ?
When I am introduced to a new customer, I am always thinking 'how can I assist this person and this business to meet their goals using existing and emerging technologies'.
My first priority is to ensure we always exceed service delivery expectations.
I then aim, through my work, to become a trusted point of contact who my customers can rely on to resolve issues and deliver projects.
Finally, I like to use my knowledge of Telstra and of new technologies to provide advice and information across all the customer stakeholders, to assist them to meet their goals.

What do you like best about your role in telecommunications account management?

To be able to work in a diversified industry. There is constant change and it is always interesting and challenging. At the moment there is a lot of focus on 5G and how it can be used to transform our everyday lives and our businesses. Also the shift to a distributed workforce has put a focus on the anywhere workplace and secure connectivity. Most importantly, this role combines my interest in telecommunication technologies with my natural interest in meeting people and developing great working relationships.


Why did you choose to work at MobileCorp?
I have been in the Telstra environment for the last 6 years, and I was always looking for a Telstra partner with a larger Enterprise portfolio and a reputation for having a great culture for its staff, and a genuine focus on customer outcomes. I also know a few of the people who already work at MobileCorp. I have worked with them in the past. They all said MobileCorp was a great place to work and encouraged me to join. They thought I would be a good fit for the team.
Tell us something about yourself outside of work
I am a huge fan of Soccer; especially Manchester United. I do follow cricket as well. I have a two year old son and spending time with him provides me with all the motivation and energy I need for my daily life.


---
About MobileCorp
MobileCorp is a Sydney-based communications technology company. We support enterprise and business by providing managed endpoints and ICT services including mobile device security, mobile device management, expense management and managed connectivity solutions. We are also a Telstra Platinum Partner and Telstra accredited 5G specialist partner.