MobileCorp is the first Australian company to offer large scale Android Zero-Touch device deployments across Australia and New Zealand.
The Sydney-based MSP is the only Australian company to offer the service nationwide and across the Tasman. It is the only Telstra Platinum Partner to secure the Google accreditation to date.
Android Zero-Touch allows secure device deployments at scale
Zero-Touch enrolment allows secure Android deployments at scale across multiple device manufacturers and cross-carrier mobile fleets. It delivers simplicity for end users and reduces workload for IT.
Essentially, Zero-Touch is the Android device equivalent to Apple DEP (recently re-branded Apple Business Manager) or Samsung Knox for Samsung devices.
Zero-Touch delivers an initial configuration profile directly to remote devices at point of deployment. It also registers the device to the company and if the device is reset at any point in the future, Zero-Touch will reapply the company profile.
End Users expect a Zero-Touch Experience
MobileCorp Head of Managed Services, Peter Jonson, says employees expect to be delivered a new device that is set up and ready to go.
"Employees have an expectation that any corporate owned device they are supplied with will be ready for immediate productive use and will not cause any disruption to their work practices. They also expect that any data they save on the device will be secure."
Zero-Touch enables end users to on-board a new mobile device with minimal personal intervention. In most cases an employee will simply add their corporate credentials (if required) and the Zero-Touch configuration will be pushed over the Cloud automatically to the device.
Zero-Touch also applies Google Play Protect for always-on malware analysis, scanning and removal.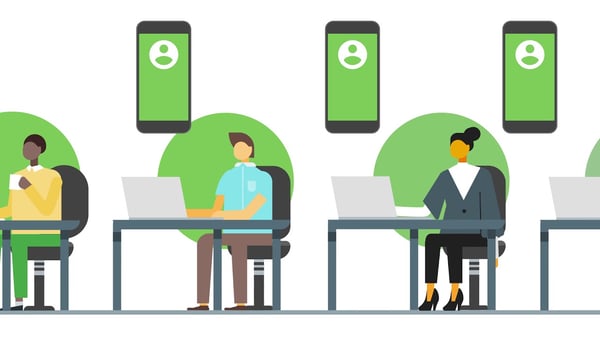 Enterprise trending towards outsourcing deployments at scale
There is a growing trend for mid-market enterprises to outsource device deployment as the size of mobile fleets grow, and internal IT teams rarely have the resource to invest in a short-term intensive project without it impacting on core KPIs.
Jonson said MobileCorp has a number of customers who will benefit from Android Zero-Touch and the company's accreditation reflects the growing demand.
"We have a number of customers who have predominantly Android mobile fleets. Zero-Touch meets their demand for a secure deployment solution which integrates with their MDM platform and makes life simple for IT and end users.

"Enterprises and mid-market businesses are increasingly looking to outsource their device deployments.

"Rolling out hundreds or thousands of devices is a time-intensive project. It's also a high-volume transactional project that comes with productivity risks. It makes sense to outsource the task to protect product and allow internal IT to focus on the core business."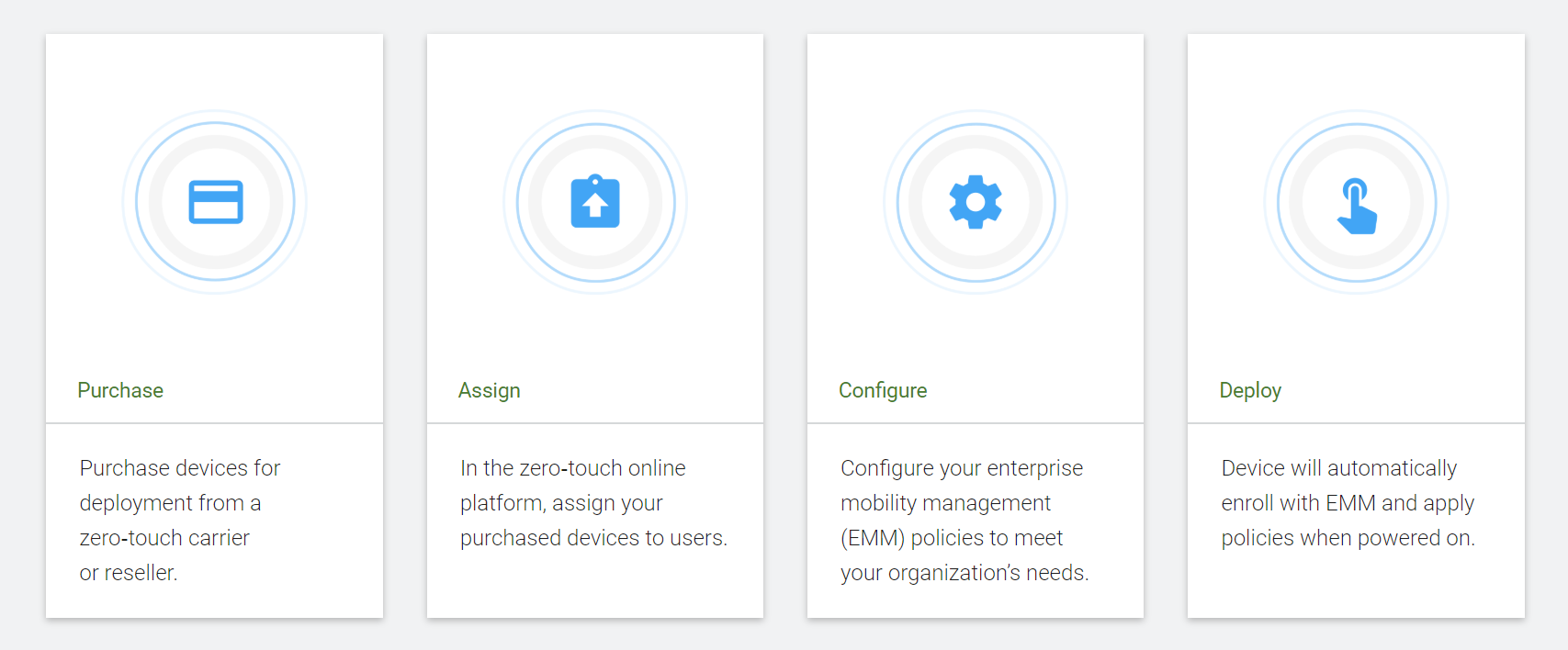 Key Features of Android Zero-Touch
Simplified device provisioning for bulk deployment of corporate-owned devices.

End user 'out of box' zero-touch experience with on-boarding configuration pushed over the Cloud.

Management options

for strict lock-down corporate devices to personally enabled, and single-use scenarios.

Provisioning and remote configuration of apps for specific employees with no user intervention. Silently push white listed apps to employee devices and manage updates.

Host private apps on Google Play or self-host on premise and publish them to employee devices.

Google Play Protect

provides 24/7 scanning, analysis and removal of malware.