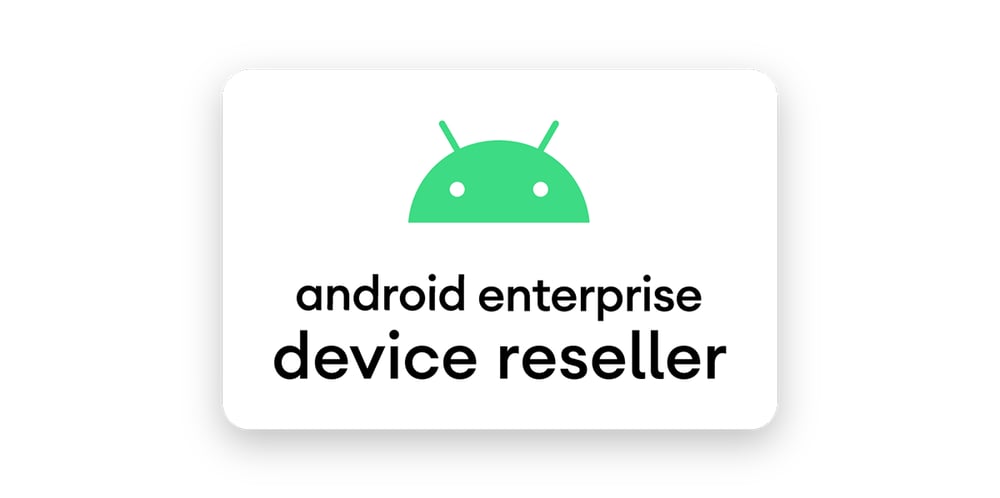 Australian enterprise businesses can confidently select MobileCorp to deploy and manage their Android devices as we celebrate becoming the first official Android Enterprise Device Reseller for APAC.
MobileCorp is the first Australian-owned company and also the first Telstra Partner to be fully validated as an Android Enterprise Device Reseller for the APAC region.
Despite the title 'Device Reseller' the accreditation is not about selling Android devices.
The accreditation guarantees demonstrated technical leadership in all the services around Android device procurement, provisioning, deployment, management.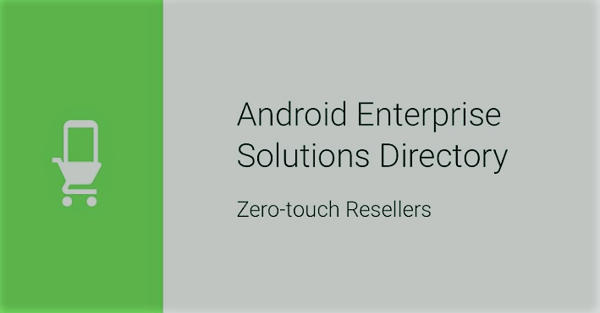 Accreditation even more relevant to distributed workforce
The mass shift to remote working has made zero touch deployment, and remote device management, even more crucial as workers are distributed in their homes and very often isolated from IT support.
"The pandemic has accelerated the adoption of many technologies and has highlighted the importance of having reliable trusted alliances and partnerships.

"MobileCorp targeted the Android Enterprise Device Reseller accreditation as a priority because we know that endpoint provisioning and zero-touch deployment is a task that can be sensibly outsourced and is more necessary than ever when dealing with a distributed workforce.

Stephen Aravopoulos, MD MobileCorp
Remote working demands zero-touch deployments
Zero-touch enrolment allows secure Android deployments at scale across multiple device manufacturers and cross-carrier mobile fleets. It delivers simplicity for end users and reduces workload for IT.
Zero-touch delivers an initial configuration profile directly to remote devices at point of deployment. It also registers the device to the company and if the device is reset at any point in the future, Zero-touch will reapply the company profile.
Essentially, Zero-touch is the Android device equivalent of Apple DEP (recently re-branded Apple Business Manager) for Apple devices, or Samsung Knox for Samsung devices.

Four stages of Android Enterprise Zero-Touch

Employees expect a zero-touch experience in 2020
Zero-touch enables end users to on-board a new mobile device with minimal personal intervention. In most cases an employee will simply add their corporate credentials (if required) and the Zero-touch configuration will be pushed over the Cloud automatically to the device.
MobileCorp CTO, Phill McSherry, says employees expect to be delivered a new device that is set up and ready to go.
"Employees have an expectation that any corporate-owned device they are supplied with will be ready for immediate productive use and will not cause any disruption to their work practices. They also expect that any data they save on the device will be secure."
Zero-touch also applies Google Play Protect for always-on malware analysis, scanning and removal.
Business looking to outsource endpoint deployments
There has been a growing trend for mid-market enterprises to outsource device deployment and the pandemic remote working shift has intensified this demand.
Internal IT teams rarely have the resource to invest in a short-term intensive project without it impacting on core KPIs.
"Enterprises and mid-market businesses are increasingly looking to outsource their mobile device deployments.

"Rolling out hundreds or thousands of devices is a time-intensive project. It's also a high-volume transactional project that comes with productivity risks. It makes sense to outsource the task to protect productivity and allow internal IT resources to focus on their core business."

Phill McSherry, MobileCorp CTO
Key Features of Android Zero-Touch
Simplified device provisioning for bulk deployment of corporate-owned devices.

End user 'out of box' zero-touch experience with on-boarding configuration pushed over the Cloud.

Management options

for strict lock-down corporate devices to personally enabled, and single-use scenarios.

Provisioning and remote configuration of apps for specific employees with no user intervention. Silently push white listed apps to employee devices and manage updates.

Host private apps on Google Play or self-host on premise and publish them to employee devices.

Google Play Protect

provides 24/7 scanning, analysis and removal of malware.
---
About MobileCorp
MobileCorp is an enterprise ICT solutions company with a mission to deliver our customers a communications technology edge. We provide Managed Mobility Services, Enterprise Mobility Management, Complex Data and IP Network and Security, and Unified Communication solutions. We have a proven track record providing managed services for Australian enterprise and business, and we are a Telstra Platinum Partner.