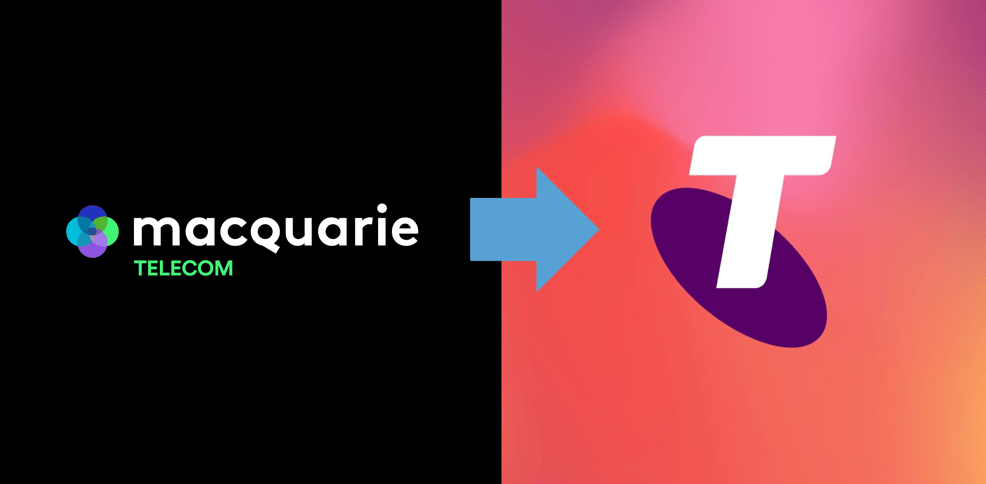 Significant numbers of Macquarie Telecom business customers are choosing to take their services to Telstra, after MacTel announced it was changing its network carriage to Optus.
June 30 exit deadline looming
More than 100,000 Macquarie Telecom business customers have until 30 June to decide whether to stay and have their services hosted by the Optus network, or whether to leave MacTel and shift their services to the Telstra network.
MacTel has utilised the Telstra Wholesale Network for its carriage since 2016 but has now advised customers that they will need to exit their Telstra Wholesale SIMs by the end of the financial year.
The exit date of 30 June aims to spur businesses into action to swap their existing SIMs for the new Optus SIMs. It is also setting a compelling deadline for business customers who want to ensure continuity of service with Telstra.
Why are MacTel business customers choosing to stay with Telstra?
When Macquarie Telecom announced in March that it had signed an exclusive multi-year agreement with Optus to provide its mobile carriage network, the telco did so without consulting its business customers. A significant proportion of these customers are now investigating their options.
MobileCorp sales director, Gavin Lo, has been assisting enterprise customers who want to stay with the Telstra network. He says there is one key reason why businesses are refusing to move away from Telstra.
"There are a significant number of businesses who have straight off identified that they can't afford to risk being on another network. These are businesses who rely on Telstra's superior network coverage.

"In the past many customers who chose Macquarie Telecom were motivated by price, but times have changed. MacTel customers who move to a Telstra direct relationship will see a closing of the price gap and will also receive greater speed, coverage, and mobility managed services when compared to their MacTel service."

Gavin Lo, MobileCorp sales director
What are the differences between Telstra Wholesale with MacTel and Telstra Direct?
MacTel had been utilising the Telstra Wholesale network. Customers who choose to stay with Telstra will be moving from the Telstra Wholesale network to a Telstra Direct relationship.
There are some key differences between the two Telstra offerings
Geographical Coverage

Telstra Wholesale has a smaller geographical footprint than the full Telstra mobile network.

Telstra has the greatest reach of any mobile network in the country covering a total of 99.4 percent of the Australian population and 60 percent of the continent's geography. By comparison Telstra Wholesale resellers like MacTel only have access to some of Telstra's mobile towers. This number translates to offering 3G-4G coverage that is roughly equivalent to Optus.

Telstra's Wholesale network also reaches 98.8 percent of the population compared to 99.4 percent. While a difference of less than one percentage point might not seem like a big deal, it has a big impact on coverage in regional, rural and remote areas.

Many regional and rural customers can not get mobile reception with any provider other than Telstra.
In-Building Coverage The additional signal strength that is gained from accessing all of the towers and base units in the Telstra network translates into more reliable reception in more places, especially in delivering extended in-building penetration. This can be particularly important for large indoor venues such as hospitals, hotels, office buildings, and retail centres.
Speed

Telstra Wholesale does not provide access to Telstra 4GX or 5G spectrum, which are the fastest frequencies.

Having access to the full Telstra mobile network will mean stronger signal strength and significantly increased speed with benefits for download.
5G

Telstra Wholesale does not provide access to 5G. There is really no point in having a 5G phone like the iPhone 12 or any number of Samsung devices, if you can't access a 5G network. Meanwhile the Telstra 5G network is the clear market leader in Australia with 75 percent of the population covered by mid-2021. A 2021 study by Systemic-PAB, which drove 1600km across Sydney and Melbourne, found Telstra had 78 percent coverage in those areas, while Optus had only 48 percent. Telstra 5G speeds in the major cities have been regularly reaching 1000Mbps.
Business Grade Data

Moving from Telstra Wholesale to Telstra direct opens up the opportunities for business to secure guaranteed Quality of Service and Enterprise grade data services including Business Demand Data.

Telstra Partner Managed Services Having a Telstra direct relationship allows business customers to access Telstra Partner managed services as a value-add on its Adaptive Mobility plans. At its base level Adaptive Mobility Care means business customers can hand off the day-to-day service requirements to a Telstra partner like MobileCorp. MobileCorp offers a range of Mobility Managed Services including device lifecycle management, expense management, MDM and mobile security.

Price OK let's talk price. There is no denying that a move from MacTel and Telstra Wholesale to the Telstra direct network will mean a price increase. However, comparatively, that increase may not be as significant as in past years due to the launch of the new Telstra Adaptive Mobility plans in mid-2020. Also the increased price point brings with it a range of performance and service inclusions that are unquestionably superior to those offered by Macquarie Telecom.
What is Telstra Adaptive Mobility and how is it disrupting the enterprise market?
How to move from MacTel to Telstra
With the exit deadline imposed by MacTel, there is no time to lose for businesses who are considering moving to Telstra rather than shifting across to the Optus network.
MobileCorp is a Telstra Platinum Mobility Partner and we have been working with significant numbers of former MacTel business customers to bring their mobile carriage across to Telstra.
"The biggest hurdle for business customers who are looking to stay with the Telstra network is understanding the Telstra plans, price points and inclusions. I have been working through these choices with a range of former MacTel customers large and small.

"What we have found, is the price gap between MacTel and Telstra, is significantly offset by the new Telstra Adaptive Mobility plans, and by the increased speed, efficiencies and managed services that are included."

Gavin Lo

MobileCorp Managed Mobility Services
As a Telstra Platinum Mobility Partner, MobileCorp has an in-depth understanding of how to get the best out of Telstra Adaptive Mobility plans for enterprise, government, and non-profit organisations.
Leverage our knowledge, experience and access to Telstra network systems to structure your new Adaptive Mobility contract.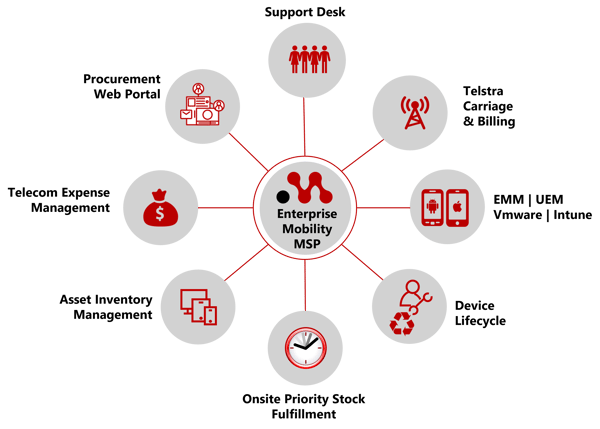 ---
About MobileCorp
MobileCorp is a Sydney-based communications technology company. We support enterprise, business and government organisations by providing managed endpoints and ICT services including mobile device security, mobile device management, expense management and managed connectivity solutions. We are also a foundation Telstra Platinum Partner and a proven track record of success over 30+ years of service.