More than 10 million Australians are already living, working, or passing through the Telstra 5G network footprint every day.
Telstra has announced that its 5G network is already available to one third of the population and will be expanded to reach 75 percent of the population by June next year.
Already over 210,000 5G services are connected to Telstra's network.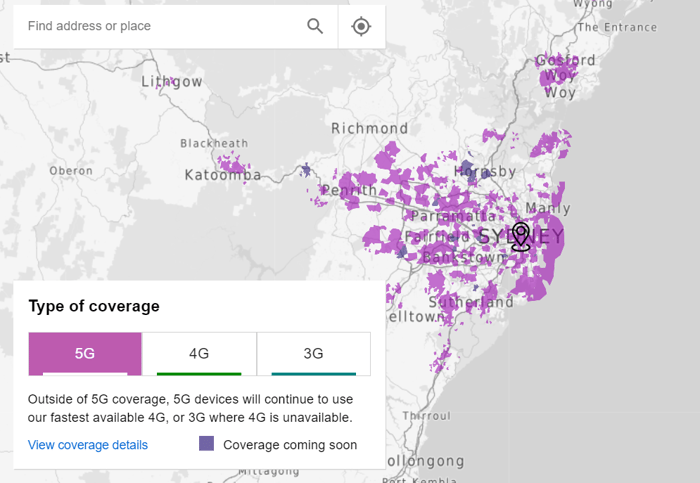 It should be noted that population coverage is not the same as geographical coverage. Around 87% of the Australian population lives in urban centres, and the 5G network roll-out is initially targeting 53 cities and regional towns. Expanding coverage to rural areas will be much more difficult.
However, the speed of the expansion is ambitious and puts Telstra's 5G network at the forefront of the new technology.
Covid pandemic has sped the 5G rollout
The timetable for the network roll out is far faster than originally planned as Telstra shifted its plans forward in the first month of the pandemic.
"We made the decision in March to bring forward $500 million of capital expenditure planned for the second half of FY21 into calendar year 2020.

"This investment means we have been able to accelerate our roll out of 5G, while injecting much-needed investment into the Australian economy at this time." says Telstra CEO, Andy Penn.
In May, Telstra also became the first carrier in Australia and one of the first in the world to provide a Standalone 5G network, which means that it operates independently of 4G. Most other 5G networks are non-standalone and rely on 4G network for backhaul, with a consequential increase in latency.
mmWave is next milestone on pathway to 5G
The Australian Communications and Media Authority (ACMA) plans to auction 2.4 GHz of 26 GHz spectrum "in early 2021" but has not yet set a firm date.
The Authority is also required to mandate the maximum allocation of spectrum that can be purchased by any one part. Optus and Telstra have unsurprisingly already lined up with opposing views. Optus wants no more than a third of the available spectrum – across all geographic areas. - to go to any one operator. This would ensure no one operator could be dominant in the sector. Telstra has called for a bandwidth cap of "at least 1 GHz," pointing out that operators need this much spectrum to support peak speed 5G services and compete on a global stage. Vodafone has not made a submission.
mmWave is a short-range, high-frequency. mmWave cells broadcast a signal only a few hundred metres from the base station, meaning it's best suited for areas where a high amount of users are concentrated – places like shopping centres; inner-city train stations and sports stadiums.
"Having thousands of attendees stream 4K video to a smartphone or tablet, or holding video calls and send amazing pictures to each other while attending the Melbourne Cricket Ground requires the immense bandwidth and speed that mmWave can offer, and it's perfectly tuned for the task.

"Think how good it would be to have less congestion and awesome data speed on New Year's Eve in Sydney Harbour, Federation Square or Riverbank. That's the power of mmWave!"
mmWave also allows faster speeds and more capacity or bandwidth in the network. More capacity means, for example, that the mobile network could be used effectively for home broadband.
Penn said Telstra is already testing mmWave at a number of sites and already has its first
mmWave-compatible device on the market.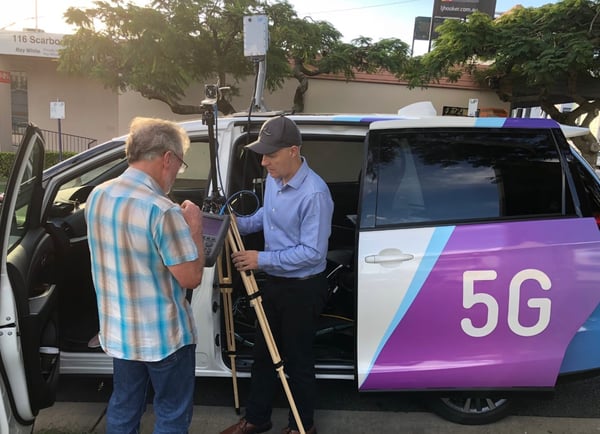 ---
About MobileCorp
MobileCorp is an enterprise ICT solutions company with a mission to deliver our customers a communications technology edge. We provide Managed Mobility Services, Enterprise Mobility Management, Complex Data and IP Networks, and Unified Communication solutions. We have a proven track record providing managed services for Australian enterprise and business, and we are a Telstra Platinum Partner.