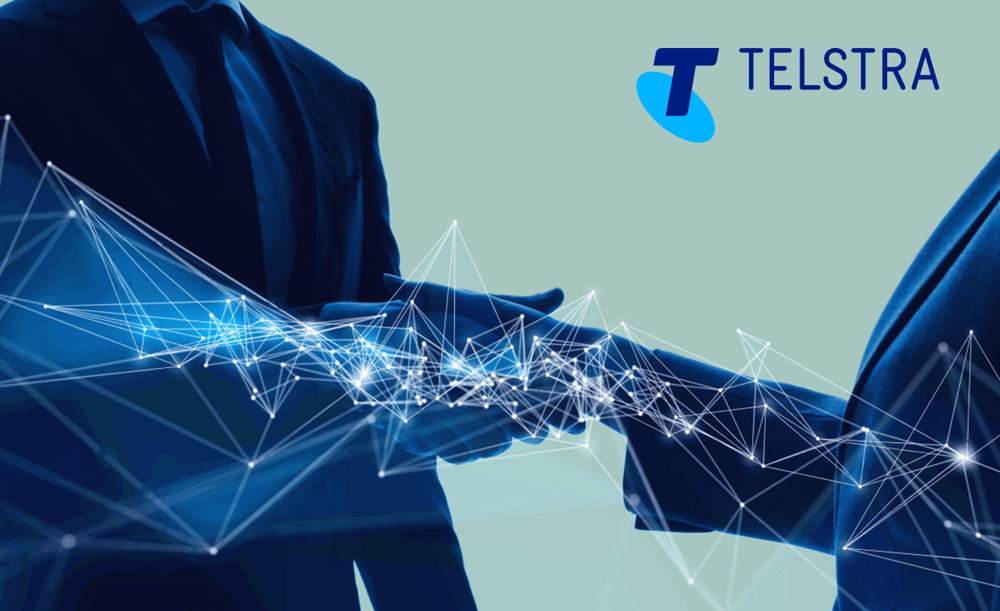 The traditional business approach to mobile contract negotiations has been broken by Telstra's shift to its new Adaptive Mobility plans with 'no lock-in' contracts.
For as long as we can remember, Telstra has insisted on minimum 24 or 36-month contract commitments from its business and enterprise customers - until last year, when suddenly, they broke the mould.
Mid-pandemic lockdown, in June 2020, Telstra announced its Adaptive Mobility plans. Data allowances were increased, price points lowered, and no lock-in contracts introduced.
Learn more about Adaptive Mobility Plans
What does 'no lock-in' contracts mean for mobile carriage negotiations?
Adaptive Mobility is a major mindset shift from Telstra. It is a move from a 'carriage as a product' mindset to 'carriage as a service' and this flexibility impacts mobile contract negotiations in several ways.

The most obvious change is that the regular cadence of re-contracting, as we knew it, is no more.
Corporates can re-contract with Telstra whenever they want - every 6 months or 60 months, or any time span in between.
The positive outcome is obvious....
If the business environment or the universe changes - like say a pandemic pivot to remote work or a sudden growth in online orders - the customer has the scope to revisit its connectivity needs and restructure its contract.
It may also mean more or fewer contract re-negotiations.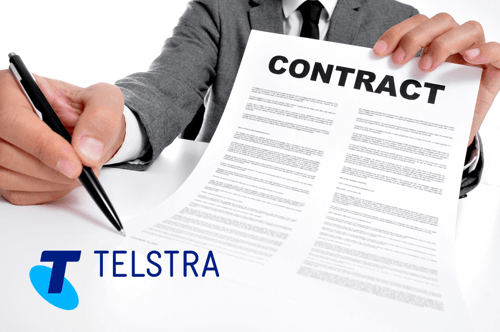 How to prepare for a Telstra mobile contract negotiation
Step 1: Understand the Adaptive Mobility plan construct
So in this brave new world of no lock-in Telstra contracts, how should an organisation prepare for a mobility negotiation?
The first step is to understand how the new Adaptive Mobility plan construct differs from previous enterprise and business plans in two key areas - commitment and inclusions.
1. Casual commitment impacts loyalty funds
In the old world, a Telstra customer would be locked into a defined contract term. The reward for this commitment from Telstra - and other carriers - was a 'loyalty fund', a lump sum which could be spent on a range of defined services or hardware.
With Adaptive Mobility, this loyalty fund no longer exists in the same form.
As the plans are now month-to-month, there is no upfront loyalty lump sum. Instead loyalty is rewarded by having 10% of the net monthly subscription commitment automatically banked into your Mobility Fund each month.
This may require a rethink for organisations who have financed bulk hardware upgrades or managed mobility services from their upfront loyalty fund.
2. Focus shifts from connectivity to value-added services
The new Adaptive Mobility plans start at a lower price point than previous plans. They also offer higher data allowance, a shared data pool, and faster speeds including 5G.
However, everything else is a value-add, which means it is optional. So if you want it, you will have to pay for it.
Some items which may have previously been included in your business or corporate plan will no longer be included. These might include a T-MDM instance, Microsoft licences, or Wandera security licensing.
Having a Telstra Partner like MobileCorp provide day-to-day mobility management and operational support is no longer included and becomes a value-add service, from the baseline Adaptive Moblity Care,to a more customised Managed Service.
Step 2. Prepare for contract negotiations with these five points
1. Know the value of what you are bringing to the table
All the carriers are in competition for your business. The question is 'how far are they willing to go' to secure your signature?
Knowing the true value of your business will give you more leverage in the negotiation.
But how do you determine your true value?
Do you have a clear picture of your current carriage spend?
Is your spend growing or shrinking? What will your connectivity needs be in the medium-future?
Are you currently being charged excess fees because your usage is not properly aligned with your allowances?
Do you know with certainty that what you are currently paying for, is what you are receiving?
Are you currently paying for things you don't use? Fleet audits typically find 10-15% of services on larger business accounts are inactive.
If you are unsure about the answers to these questions, it can be a good investment to allocate a small sum to complete a Mobile Fleet Audit, which may save you far more during negotiations.
Telstra partners, like MobileCorp, have access to Telstra's backend systems to retrieve comprehensive usage data and billing analytics and can complete a Mobility Audit for you for as a pre-negotiation exercise. Learn more
2. What are your non-negotiables?
All of the major carriers want your business. What do you want?
What is most critical to your business? Price will always be important to your business, but rarely is it the highest priority.
Where are you willing to compromise on to reduce costs?
Does everyone need the latest phone?
How much data is needed?
How critical is responsive support for end users?
By defining your priorities you will be able to decide exactly where the buck stops being the most important consideration.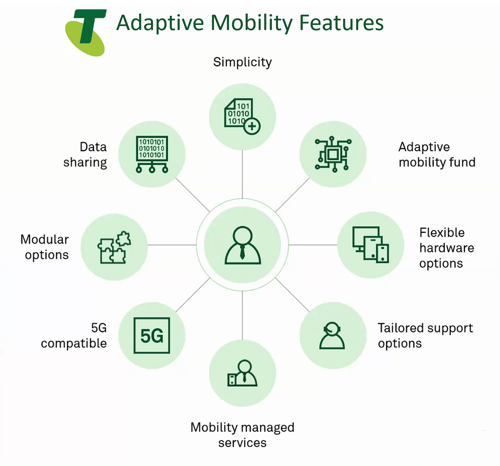 3. Compare like-for-like across carriers
This is more difficult than it sounds, especially when carriers present their products from different starting points.
It is also a time-consuming task, as all carriers are open to negotiation, so the goalposts can keep moving constantly.
The best way to compare across carriers is to take control of the narrative by creating a checklist of what is most important to your business, and ask each carrier to respond to the same document.
You will still need to seek clarification of points and, if a criteria is critical to your business - e.g. speed or stable connection - then you will require evidence such as testing the network yourself at various locations.
"We had a healthcare customer whose main priority was connectivity inside hospital buildings.

"Both Telstra and another carrier assured the customer that all of the hospitals' locations received stable and fast 4G connectivity.

"On paper this was true... for external reception at the addresses.

"In reality, the reception inside the hospital buildings varied significantly from one carrier to another."
In this scenario, MobileCorp would recommend testing each location before commitment.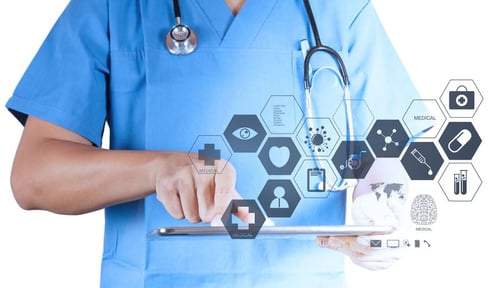 4. Consider leveraging an external expert or Telstra Partner
Some organisations will consider employing an external consultant to manage the re-contracting process. For enterprise and Government, this will make sense in many cases.
It can be a time-consuming process to define and articulate the criteria required and then to engage in negotiation with multiple carriers. This may not be the best use of talent or resources for a CTO, CIO or CFO to be engaged in. The mobility brief may also require input from multiple stakeholders across the enterprise who have differing needs from a mobile network or mobile device management perspective.
However, if you are a business, enterprise, non-profit or government organisation, you can also manage the process yourself. This will be made easier by aligning with a dedicated Telstra partner like MobileCorp.
A Telstra partner will work through your requirements with you, outline potential options using their knowledge of Telstra plans on offer, and then engage the internal Telstra account team to assist you in negotiating to an optimal contractual solution.
A Telstra partner will be invested in a customer-focused outcome because every day after the contract is agreed, it will be the Telstra partner who will be your first point of contact and work alongside you at an operational and strategic level to implement the contract.
At MobileCorp, we have partnered with a number of enterprise customers for more than ten years. In that time, Telstra account managers have come and gone, Telstra plans have changed, new technologies have emerged and MobileCorp has been the constant presence, understanding the business, the mobility history, and the requirements.
5. Build a 'fit' future
Often corporates enter into connectivity negotiations thinking about the 'big picture'. But then, as the negotiations enter the final stages, the strategic focus falls over and negotiations get bogged down in detail, or fixated on price.
Successful negotiations should be a win-win. No party should leave feeling ripped off.
The negotiation phase is a valuable opportunity for shared knowledge and supportive collaboration.
Building a good 'fit' with the aligned Telstra account team and any Telstra partner can have benefits that are priceless and last well beyond the negotiation period.
Connectivity is, after all, the great enabler for a whole range of both emerging and mature technologies.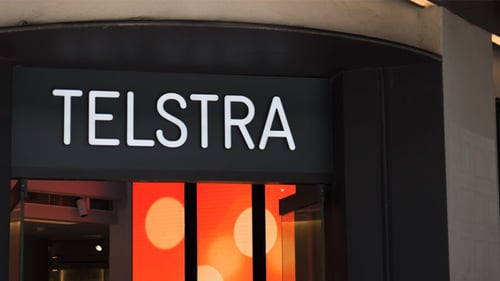 If this blog makes sense to you and you would like to discuss it further, we encourage you to reach out on 1800 243 252 or info@mobilecorp.com.au You can also visit the Telstra Partner page on our website.
---
About MobileCorp
MobileCorp is a Sydney-based communications technology company. We support enterprise and business by providing managed endpoints and ICT services including mobile device security, mobile device management, expense management and managed connectivity solutions. We are a Telstra Platinum Partner and have a proven track record with enterprise and business across our 30+ year history.