The Federal Government has announced $20 million in funding for Round 2 of the 5G Innovation Grants Initiative. Applications open in early 2022. Here is everything you need to know.
MobileCorp was successful in securing a Round 1 5G Innovation Grant. Our project will use 5G to stream High Definition video from aerial and underwater drones operated by Gidarjil land and sea rangers in far North Queensland. Read about our successful Round 1 Grant Project
What is the 5G Innovation Grant Initiative - Round 2?
The Australian Federal Government has allocated a total of $40 million in grant funding to create a pipeline of trials demonstrating different 5G applications. The program will take place over a five year period from 2020-21 to 2024-25.
$20 million was allocated to 19 projects as Round 1 Grants in July 2021.
A additional $20 million will be allocated as Round 2 grants in 2022. The grant amount will be up to 80 per cent of eligible project expenditure. The minimum grant amount is $100,000 and the maximum grant amount is $2 million.

When do applications open?
Round 2 applications opened on Wednesday 9 March 2022 and close on Monday 11 April 2022 at 5pm.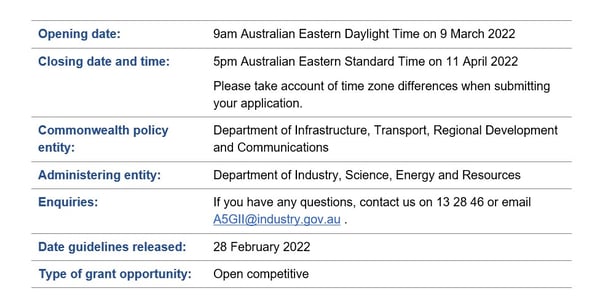 The timeframe for the grant process from 11 April is

Is there a difference between Round 1 and Round 2 grant criteria?
Round 1 was linked to the JobMaker strategy of the September 2020 Budget and had a focus on job creation.
Round 2 has a broader focus on developing Australia's 5G ecosystem and driving productivity growth. The Initiative is part of Australia's Digital Economy Strategy and will "contribute to Australia's goal of becoming a leading digital economy and society by 2030."
In Round 2 up to $2 million in funding will also be directed to projects delivered in the Western Parkland City district to leverage the Government's investments under the Western Sydney City Deal.

Who is eligible to apply for a Grant?
To be eligible entities must:
have an Australian Business Number (ABN)
be registered for the Goods and Services Tax (GST)
be able to meet 20 percent of the project costs - under consideration for Round 2.
and be one of the following:
an entity, incorporated in Australia
a company limited by guarantee
an incorporated trustee on behalf of a trust
an incorporated not for profit organisation
a Local Government or State/Territory Government agency or body, where an application involves a partnership with at least one other eligible entity.
Joint applications are also acceptable, provided there is a lead organisation who is the main driver of the project and is eligible to apply. Project partners do not have to be one of the eligible entitles above, and may include:
a publicly funded research organisation (PFRO)
a university
an individual
a partnership
an unincorporated association
What are the objectives of the 5G Innovation Grant Initiative?
The objectives of the grant opportunity are to:
support innovative and emerging 5G trials that undertake rigorous, commercial, and replicable testing of 5G technology
offer businesses the opportunity to identify 5G applications that demonstrate 5G's capability
support various projects that demonstrate 5G's capability and benefits across a range of industry sectors and locations.
What are the intended outcomes of the 5G Innovation Grant Initiative?
The intended outcomes of the grant opportunity are to:
create a series of trials demonstrating different 5G applications (including Internet of Things applications) which build Australia's 5G ecosystem
support the testing of 5G applications that bring productivity benefits to businesses and organisations in Australia
showcase 5G applications across different industries and locations, and demonstrating the productivity benefits as widely as possible.

What projects are likely to be successful?
It all comes down to the idea!
These are Innovation grants and the successful recipients will be demonstrating how 5G can enable a new, emerging, or extended/improved business use case.
Consider how 5G's low-latency, increased bandwidth, and faster speeds could drive an improvement in your business or industry.
How would that idea be trialled? Could you carry out the trial as a sole applicant or would your application be enhanced by leading a consortium of experts.
Round 1 grants ranged from $120,000 for real time water pipe inspection analysis, to $2 million towards an automated rail terminal and autonomous cargo vehicles for Port Botany.
Grants in Round 1 were awarded to a wide range of industries, use cases, locations, and vendors.
Remote AgriBusiness - testing of innovative, ruggedised long-range 5G gateways in agricultural applications across various regional, rural and remote locations.
Mining - the creation of a private 5G LTE network technical architecture and commercial model to be delivered in an operating underground mine.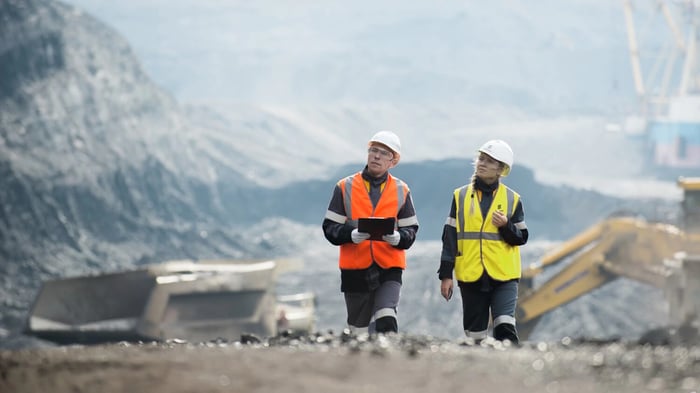 Food Safety
- develop a 5G-enabled technology platform to address improvements in the quality assurance process of meat production, by streaming of high definition video data from meat processing plants for use by On-Plant Vets (OPVs) and Food Safety Meat Assessors (FSMAs).
Aged Care Mobility
-
demonstrate 5G applications that enable safe, efficient and reliable operation of Automated Shuttle Vehicles (ASVs), in order to provide enhanced mobility for disabled and elderly passengers.
Training -
develop
a 5G-enabled virtual reality (VR) soft skills training program which will use artificial intelligence to generate real-time, animated responses by high fidelity virtual humans.
Construction
- real time streaming of 3D scans with
digital twins between workers on site and their office colleagues, using retail 5G mobiles and networks.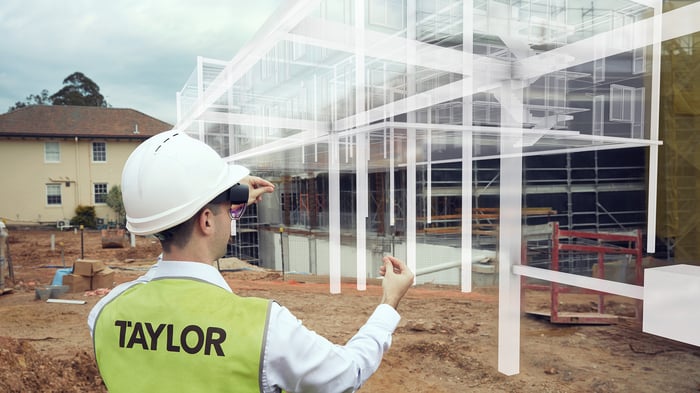 Energy
-
will trial the use of drones and vehicles equipped with 5G-connected ultra-high definition (UHD) cameras with computer vision to intelligently monitor Electricity Grid critical infrastructure. If successful, this technology has the potential to reduce the time to diagnose faults, increase safety and reduce carbon emission from vehicles and helicopters.
Shipping/Logistics
-
development of the Moorebank Logistics Park (MLP), an intermodal rail terminal which will use autonomous cargo vehicles and facilitate t
he efficient movement of containers from Port Botany to onsite warehouses. 5G will be used for communications to link automated vehicles to the central fleet management and safety system.
Firefighting - development of an autonomous/remote control 'Firefighting Tank' (called the Fire Tank) which is a purpose built firefighting vehicle capable of traversing extremely dangerous terrains to support rescue, path clearing and firefighting missions. Low-band 5G will be used to support long-range remote control of the vehicles.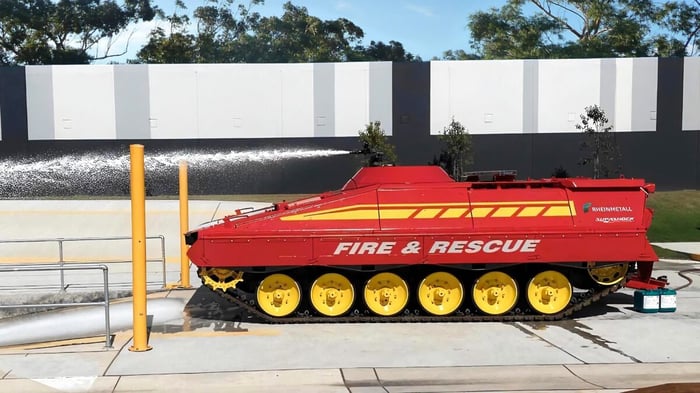 Water - improving wastewater pipe inspections using Artificial Intelligence and 5G to analyse data in real time.
Transport - Sydney Ferries will install equipment on a subset of ferries that will use 5G to support applications including: help points (requiring high availability of 99.5%, and low latency); CCTV streaming (multiple streams to multiple locations); and CCTV offload (>300GB per day per vessel offload expected).
Farming -
The project will use 5G to enable multiple high quality 4K video streams to count sheep at a regional livestock exchange, automating the process and removing human error. A supporting 5G edge network will process the counting on site and relay the data in real time back to farmers on a tablet or mobile device.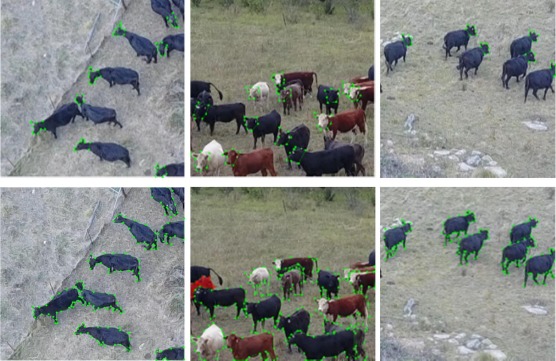 MobileCorp secures Round 1 5G Innovation Grant
MobileCorp was successful in securing a grant with our partners - Gidarjil Development Corporation, SeeunderSea and Drone Training Solutions.
The first Project Milestone will take place in February 2022. 5G-enabled video will be streamed from underwater and aerial drones operated by Gidarjil land and sea rangers in Bundaberg.
Read about our successful Round 1 Grant Project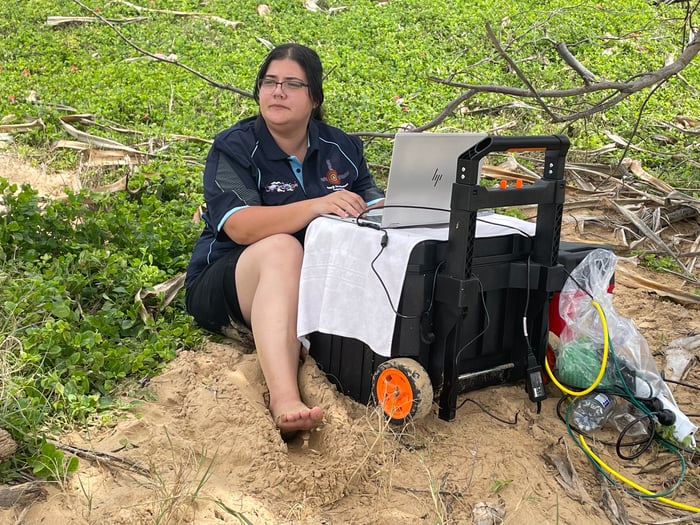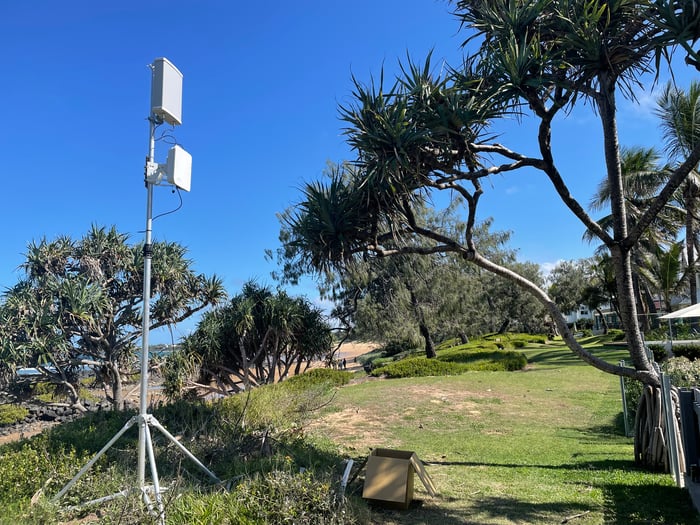 ---
About MobileCorp
MobileCorp is an enterprise technology company with a mission to deliver our customers an intelligent connectivity edge. We are a leading Australian 5G specialist deploying some of Australia's first 5G networks and winning multiple awards. We also provide Managed Mobility Services, Enterprise Mobility Management, Complex Data and IP Networks, and Unified Communication solutions. We have a proven track record providing managed services for Australian enterprise and business, and we are a Telstra Platinum Partner and Cradlepoint Elite Partner.