Telstra 'and Apple have launched an iPhone Accessory Bundle promotion to encourage Australian businesses to upgrade their corporate iPhones to a 5G-compatible model.
What is the 'Hello 5' Business Accessory offer?
For a limited time, when an eligible Telstra enterprise or business customer purchases an eligible iPhone, they will receive an Apple 20W USB-C power adapter, a Telstra clear case, and a Telstra glass screen protector valued at $62.
The promotion is aimed at encouraging organisations to upgrade their corporate fleets to a 5G-compatible iPhone.
A protective accessory bundle is an attractive offer as enterprises look to extend the life of these assets.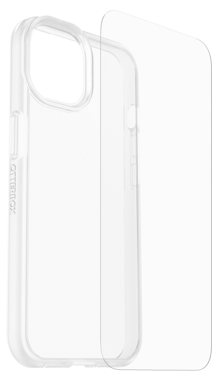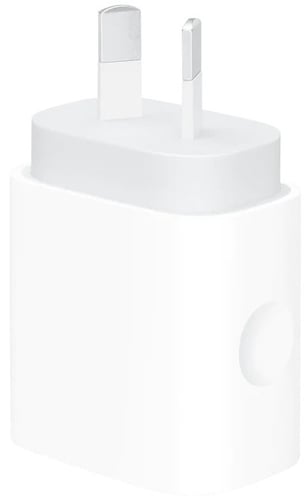 What iPhones are included in the promotion?
The Hello 5G promotion is available for purchases of four 5G-compatible devices - the iPhone 12, iPhone 13, iPhone 14 and iPhone 14 Plus.
There is no minimum purchase required and customers can utilise any Telstra loyalty funds they may hold.
To be eligible for the Accessory Bonus offer, each purchased iPhone must have an aligned Telstra Adaptive Mobility plan.
The limited time promotion ends on 31 March for the iPhone 12 and iPhone 13 models; and on 3 April 3, 2023 for the iPhone 14 models. .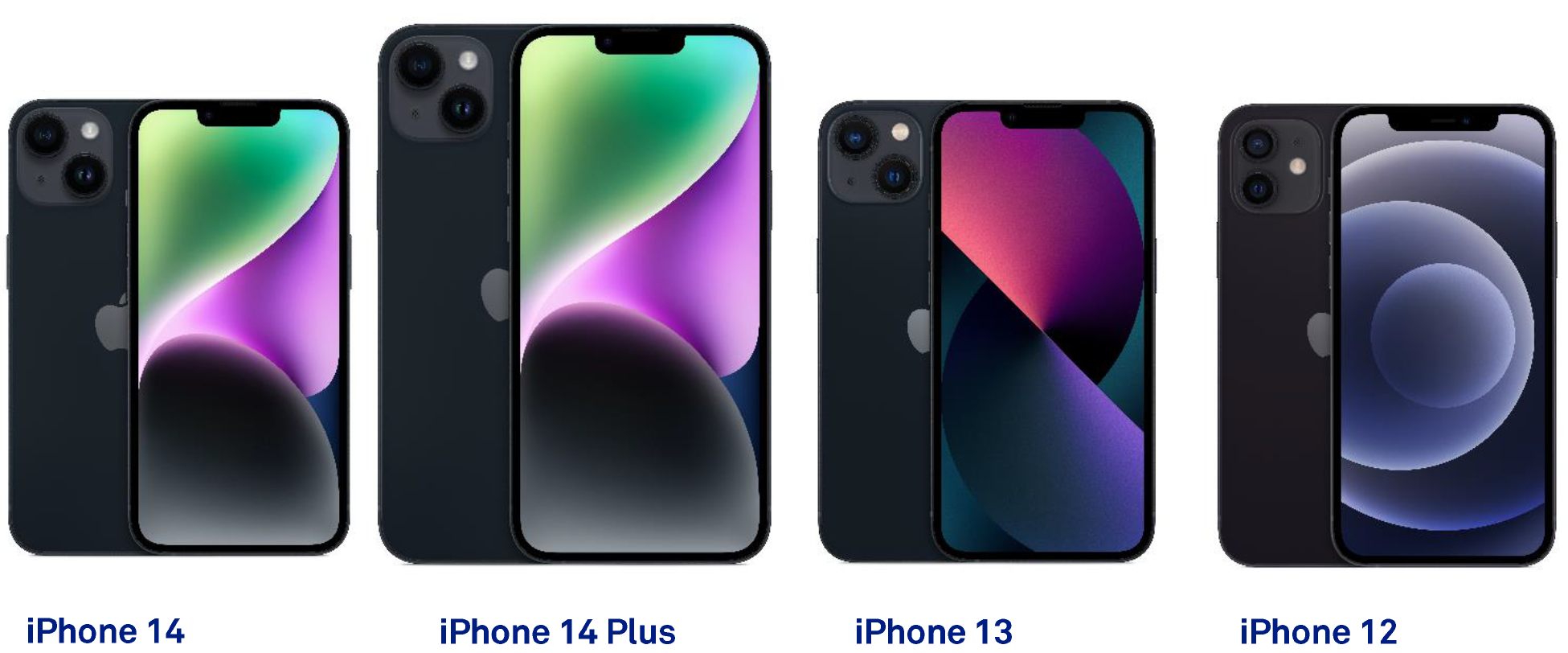 Save further with Telstra Buyback Program
There is also an opportunity to reduce the cost of the iPhones through Telstra's official buyback program, powered by Moorup, and managed by MobileCorp.
Trading in old devices will earn a commercial return and also contribute to a circular economy and sustainability targets. The Buyback service includes a certified secure wipe of devices, which are then refurbished and reused, or recycled.
MobileCorp and Moorup work closely with our customers to manage the buyback process allowing them to take advantage of the commercial and sustainability benefits without burdening internal resources.
Buyback funds are paid into a nominated Telstra account.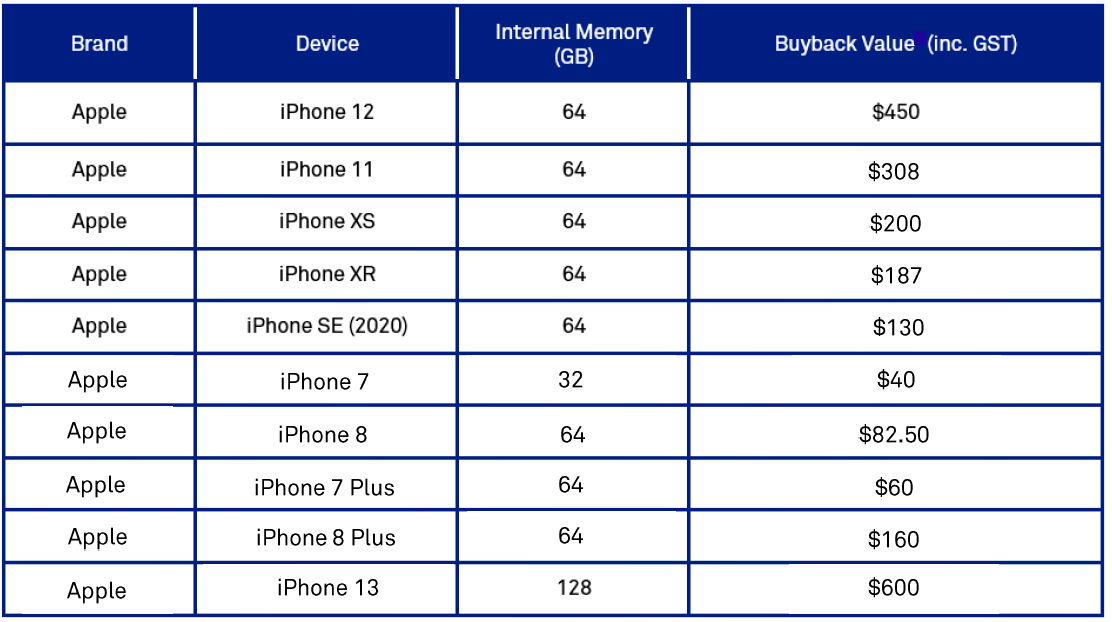 Moorup buyback indicative pricing. Devices subject to physical inspection.
What are the eligible Telstra Adaptive Mobility plans?
To take advantage of this promotion, the customer must be on Telstra Adaptive Mobility.
These are Telstra's high performance, no lock-in, 5G plans for business, enterprise, NFPs and Government.
Recent updates to these plans - Telstra Adaptive Mobility 2.0 - include increased data allowance, data to be shared across the account, no speed caps when data allowance reached, international direct dialling included, and a MobileCorp managed service credit.
There are four levels of Adaptive Mobility plan to choose from- Essential, Enhanced, Epic and Executive.

MobileCorp 'Hello 5G' provisioning service
MobileCorp offers a professional service to manage the procurement, provisioning, and deployment of your new iPhones. This service provides an out-of-box experience for end users and means your inhouse IT teams can be sure the protectors have been applied to the device, without any wastage or delay.
The service includes removing the devices from their packaging, attaching the protective case and applying the glass screen protector, repackaging and shipping with the bonus power adapter, and a SIM card or eSIM that MobileCorp will activate on receipt by the end user.
MobileCorp also offers Telstra DEP device enrolment, and also enrolment into a customer's MDM/UEM platform.

'Hello 5' includes MobileCorp managed service credit*
Telstra Adaptive Mobility 2.0 plans allow customers to access a rebate of $5 per service when they take up a MobileCorp managed service.
These services do not need to be aligned with the Hello 5 promotion.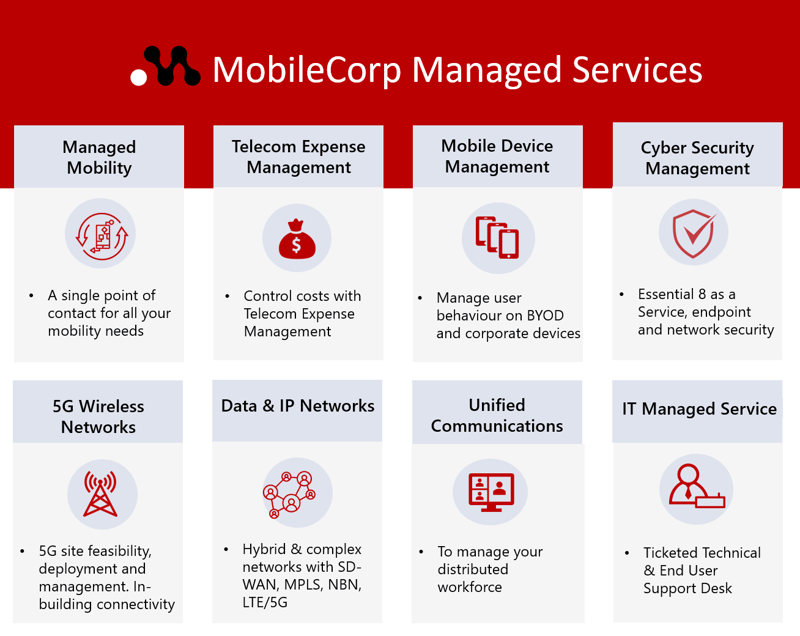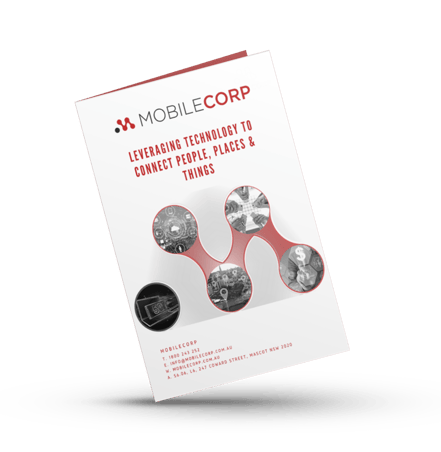 Next Steps
Contact your MobileCorp account manager to discuss your eligibility for the Hello 5 promotion or call 1800 243 252.
---
About MobileCorp
MobileCorp is an enterprise ICT solutions company with a mission to deliver our customers a communications technology edge. We provide Essential 8 as-a-Service, Managed Mobility Services, Enterprise Mobility Management, Complex Data and IP Networks, and Unified Communication solutions. We have a proven track record over 30 years providing managed services for Australian enterprise and business, and we are a Telstra Platinum Partner.

Subscribe to our fortnightly newsletter