In the wake of the Optus network crashing nationwide for 12+ hours, businesses across the Australia are belatedly trying to figure out how to prepare for any repeat event.
Discover effective strategies to ensure business continuity in the face of a cellular network outage.
Understanding the Impact of a Cellular Network Outage
We don't have to deal with hypotheticals here. After the nationwide Optus outage event, we know exactly how crippling a cellular network outage can be to individuals, businesses, and the wider community.
Not being able to make or receive calls from mobile phones, or access the internet, was just the tip of the iceberg for 10 million Optus customers. This was the 'worst telco outage in Australian history' and the impact was wide ranging and had serious ramifications.
Trains stopped running because signalling was affected and drivers had no means of communicating with stations or control rooms.
Airports were thrown into chaos as commuters stranded by delayed transport could not communicate to move flights.
Hospitals were unable to contact patients or conduct telehealth appointments. And many patients reliant on emailed scripts were unable to access medications.
Businesses with an Optus cellular connection for their eftpos machine were forced to adopt a cash-only stance, or shut their doors.
Emergency phones for persons trapped in elevators would not connect.
A range of IOT devices reliant on cellular connectivity - like security cameras, digital signs, and electric vehicle charging stations - were offline.

Much of the 'work from home' workforce just could not work. Employees who routinely used cellular connections (or Optus broadband) were unable to make or receive calls or emails, access important files, participate in video conferences, or stay connected to their colleagues. Even those who retained access to a fixed network were often tripped up by having multi-factor authentication codes unable to be received on their mobile phones.
The outcome was financial losses, missed opportunities, loss of productivity, and a decrease in customer and employee satisfaction.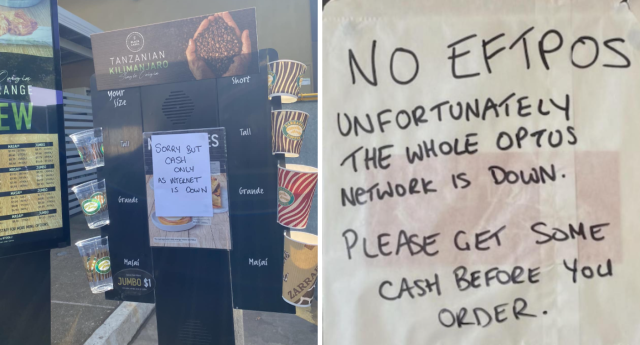 Creating a Robust Communication Plan
The Optus outage was the 'worst telecommunications outage in Australian history'. It not only took down Optus' mobile phone services, but also its landline and internet services, giving Optus customers few options for a workaround.
To minimise the impact of a cellular network outage, businesses need to have in place a robust redundancy plan. This plan should include alternative communication methods and backup systems that, ideally, are activated automatically during an outage.
Consider each of your communication channels and the options for re-routing traffic. Some options might be Voice over Internet Protocol (VoIP) systems, WiFi calling, or satellite phones as backup communication channels. Additionally consider the ability to have dual SIMS in critical devices, or to have a dual SIM wireless WAN connection with proactive failover.
It is also important to establish clear communication protocols and procedures during an outage. Optus has been soundly criticised for not having a planned response in place to deal with such an outage.
Designate specific individuals or teams responsible for disseminating information and keeping employees, customers, and clients informed. This may include utilising social media platforms, email notifications, or text message alerts to provide updates and instructions.
By creating a comprehensive communication plan, businesses can effectively manage communication during a cellular network outage and ensure minimal disruption to operations.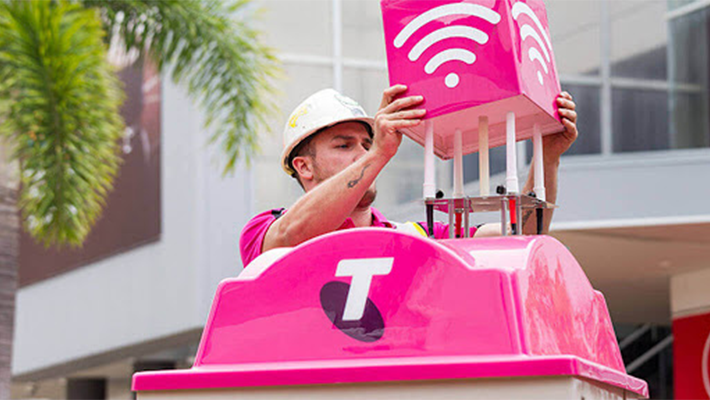 Implementing Redundant Network Solutions
Implementing redundant network solutions is an essential strategy for business continuity during a cellular network outage. This involves setting up backup networks and connectivity options to ensure uninterrupted access to critical resources and services.
One option is to establish a secondary cellular network provider. By having a backup provider, businesses can switch to an alternative network in the event of an outage. This can be achieved by using dual SIM cards or having separate devices with different network providers.
MobileCorp has deployed a number of wireless WAN as redundancy solutions for retail stores and emergency services. We utilise the global leader in 5G wireless WAN solutions - Cradlepoint - with 5G native routers featuring dual SIM connectivity.
Case Study: Surf Life Saving Australia rescue helicopter base in Sydney
Case Study: Ticketek hybrid WAM with dual SIM failover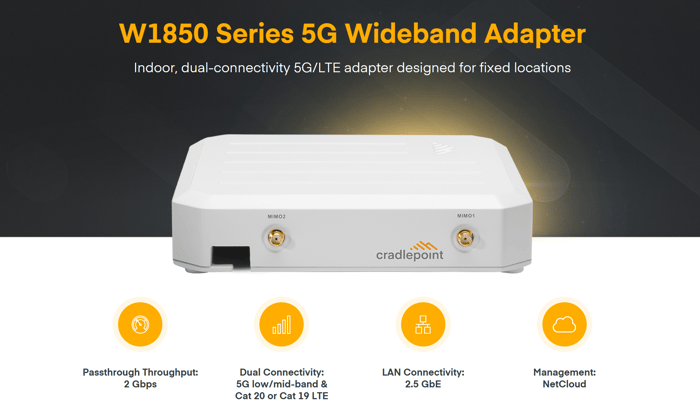 In addition to a secondary cellular network, businesses can also consider implementing Wi-Fi hotspots or using wired connections as backup options. These alternative solutions can provide temporary connectivity and allow employees to continue working even if the cellular network is down.
By implementing redundant network solutions, businesses can minimise the impact of a cellular network outage and maintain essential operations.
Leveraging Cloud-Based Services
Cloud-based services can play a crucial role in ensuring business continuity during a cellular network outage.
By storing important data and applications in the cloud, businesses can access them from any location with an internet connection, regardless of the status of the cellular network.
During an outage, employees can leverage cloud-based collaboration tools to continue working on projects and accessing shared documents.
Cloud-based phone systems can also enable businesses to make and receive calls using internet connectivity instead of relying solely on cellular networks. MobileCorp utilises Access4 cloud telephony and Microsoft Teams Calling to keep our people working should a cellular outage occur.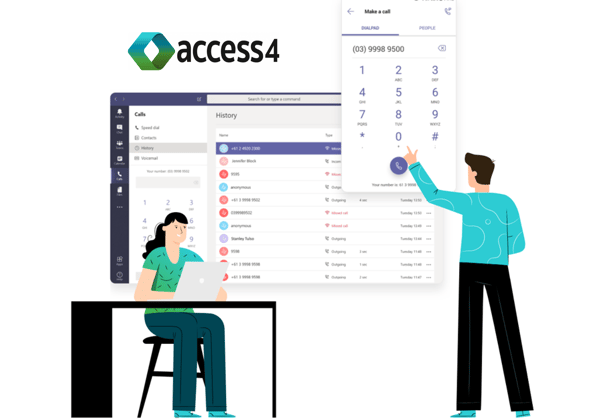 It is important for businesses to assess their reliance on cloud-based services and ensure they have proper backup measures in place. Regular data backups and redundancy plans can help mitigate the risk of data loss or service disruptions.
Testing and Training for Network Outage Scenarios
The Optus outage showed how poorly prepared Australia's second largest network was for a catastrophic outage. Although the outage began at 4am, there was no public statement from the company beyond 'check our website for information' - an action which is impossible without internet connectivity.
Testing and training are essential components of a business continuity plan for cellular network outages. It is important for businesses to regularly test their backup systems, communication channels, and network redundancy to ensure they are functioning properly.
Additionally, employees should be trained on the protocols and procedures to follow during a network outage. This includes familiarising them with backup communication methods, alternative network options, and the steps to take in order to minimise disruption and maintain productivity.
By regularly testing and training for network outage scenarios, businesses can identify any weaknesses or gaps in their strategies and make necessary improvements to ensure smooth operations during an outage.
---
About MobileCorp
MobileCorp is an enterprise ICT solutions company with a mission to deliver our customers a communications technology edge. We provide Managed Mobility Services, Enterprise Mobility Management, Complex Data and IP Networks, and Unified Communication solutions. We have a proven track record providing managed services for Australian enterprise and business, and we are a Telstra Platinum Partner.

Subscribe to our fortnightly newsletter