MobileCorp, Australia's leading Cradlepoint partner, brings you our top six insights from Cradlepoint Unwired 2023, and the relevance to our APAC market.
Unwired is Cradlepoint's annual virtual event that brings together customers and partners from around the world to explore the latest advancements in 5G technology and wireless solution deployment.
The event was held over two half-days in late September and provided insights curated by Cradlepoint, the world's leading 5G wireless WAN vendor, and part of Ericsson.
Here are our top six insights and how they are relevant to the Australian market.
#1. 5G is being used to connect car washes, gyms, smart carparking, law enforcement and everything in-between
5G is already driving innovation and efficiencies across a wide range of use cases in various industry verticals.
Australian businesses can gain insights from how 5G networks have been deployed by organisations around the world.
To date, the main drivers of 5G wireless WAN adoption in Australia and around the globe have been failover for business continuity, and connected vehicles - especially in the first responder scenario in the United States.
Leading into 2024, we are seeing more inventive primary wireless use cases like private cellular networks for large campus-style locations, live video streaming from drones, smart city sensors for traffic management, and automated smart car parking.
In Australia, to date, we have seen
nationwide grocery chains adopt 5G links for business continuity
retailers use 5G for pop-up stores and store-within-a- store
event organisers use 5G for a temporary network
a utilities company opt for 5G primary connectivity at its offices on defence force bases and correctional centres
the Westpac Rescue Helicopter base in Sydney spin up a 5G failover safeguard
private schools adopt 5G as a failover link for learning continuity
construction sites use 5G for augmented reality plans, security surveillance video, and WHS sensors
cinemas receive movie files over a 5G bandwidth augmentation link
Australian businesses are in a great position to take advantage of 5G as a connectivity technology with network reach now sitting at 85% population (Telstra).
The case studies below highlight some recent deployments in Australia and across the world. Click on each to download.
#2. The rise and rise of 5G Private Cellular Networks
Private cellular networks (PCN) are attractive to organisations with
complex networking challenges
operations requiring low-latency
critical applications requiring high reliability or quality of service
heightened security postures
Globally, Private Cellular Networks have been associated with select industry verticals, those with hundreds of users and devices spread across a localised campus-style area, such as ports, manufacturing plants, oil refineries, off-shore platforms, and mines.
PCNs are more effective than WiFi in these locations as WiFi is better suited for more compact areas where connection density, bandwidth allocation, and security requirements are less demanding.
PCNs can offer a lower total cost of ownership than deploying widespread WiFi. Private cellular (4G and 5G) reach much farther and support more concurrent connections than WiFi access points. In a large area, this means significant hardware savings for cellular broadband.
A major feature of private cellular networks is that data does not leave the site and always remains behind the secure cyber and physical perimeter of the enterprise. Data is also protected by strong multi-layered, end-to-end security measures, and these networks are not shared with other users.
Australia hampered by spectrum ownership
In Australia, the rise of PCNs has been slower than in other countries due to licensed radio spectrum being required for private cellular. In the US there is shared CBRS spectrum available for private cellular use, whereas, in Australia all licensed spectrum is owned by a small number of telco ISPs.
To date, private cellular has been restricted to areas where enterprises can cost-effectively license spectrum from the carriers, which is currently in remote and some regional parts of Australia.
This is expected to change dramatically over the next 1–2 years as Australia follows other countries and introduces industry spectrum options in all metro, regional and remote markets.
When this occurs 5G private cellular networks will become a viable option for many more industries including retail shopping centres, distribution centres, universities, hospitals, transport hubs, and even local government smart city initiatives.

#3. Indoor 5G instead of WiFi is a thing
Despite its widespread adoption and cost-effectiveness, WiFi technology comes with significant challenges in terms of coverage, reliability and security.
To ensure adequate coverage and capacity, WiFi deployments often require a high density of access points, switches, and cabling. The volume of access points and backhaul cabling it takes for Wi-Fi to work well in large facilities makes it a costly investment, with a much longer lead time to deploy.
In contrast, cellular technology, especially 5G, offers significantly greater coverage both indoors and outdoors. In fact, 5G can deliver 3-4 times more coverage indoors and up to 10 times more coverage outdoors compared to WiFi. This makes 5G particularly suitable for environments like warehouses, factories, and for moving vehicles.
As a result, there is a growing trend towards utilising indoor 5G, as well as 5G for massive device connectivity, and 5G for connected vehicles that move around a campus-type location.
These use cases leverage the superior coverage and reliability of 5G technology, providing a more robust and seamless wireless experience.
#4. Enterprises have been slower to adopt 5G than predicted, but the pace is picking up now
No it's not just Australia, it's global.
The arrival of the 5G Enterprise has been slower than predicted.
While the rate of uptake varies by region according to the infrastructure rollout and spectrum availability, there has also been a cautious approach towards 5G adoption from Enterprise IT&T leaders.
The promise of 5G - being faster speeds, lower latency and more throughput - has not yet been realised in use cases that have caught the attention of the community.
Autonomous driving, remote surgeries, robots and drones hyped as possibilities of 5G have not materialised. 4G spurred the smartphone revolution and global apps like Uber, Netflix, and Instagram, but where is the 5G killer app?
Enterprise IT early adopters have mainly looked to 5G as an alternative link for failover network redundancy; or for primary connectivity where wires can't reach or will take too long, or be too costly to deploy.
However a report by Cradlepoint parent company, Ericsson, suggests that uptake is growing and early adopters are already enjoying a revenue advantage. The top 20 5G markets are continuing to convert 5G capabilities into business value, growing revenues by 7 percent over the past 2 years.
Australia has some of the world's most advanced 5G network deployments. Around four in five Australians have access to 5G already, and by 2025 an expected 95 per cent will have 5G coverage.
In our connection-driven world, Wireless WAN is no longer a bolt-on to the enterprise network. Progressive organisations now are taking a wireless-first approach due to the agility, reliability, and connectivity of LTE and 5G.

#5. Second Generation Cradlepoint devices are smaller and smarter
While many networking manufacturers are delivering their first 5G-native devices, Cradlepoint has released its second iteration.
The form-factor is smaller, lighter and easier to deploy, and the smarts inside, the extensibility, and the sustainability of the devices has also improved.
The improvement is no more obvious that with the evolution from the Cradlepoint W2005 outdoor 5G adapter to the W1855 which was released in Australia in early September 2023.
The refreshed modem is 22% smaller and uses 30% less energy. It features the latest 5G standards with 3GPP Release 16 specifications, providing customers with expanded carrier aggregation and band combinations as service providers grow their 5G services. The W1855-5GC adapter is certified on most first responder networks in the United States, and is available now in Australia.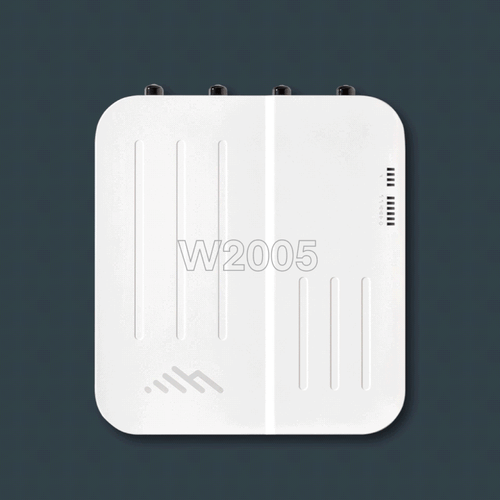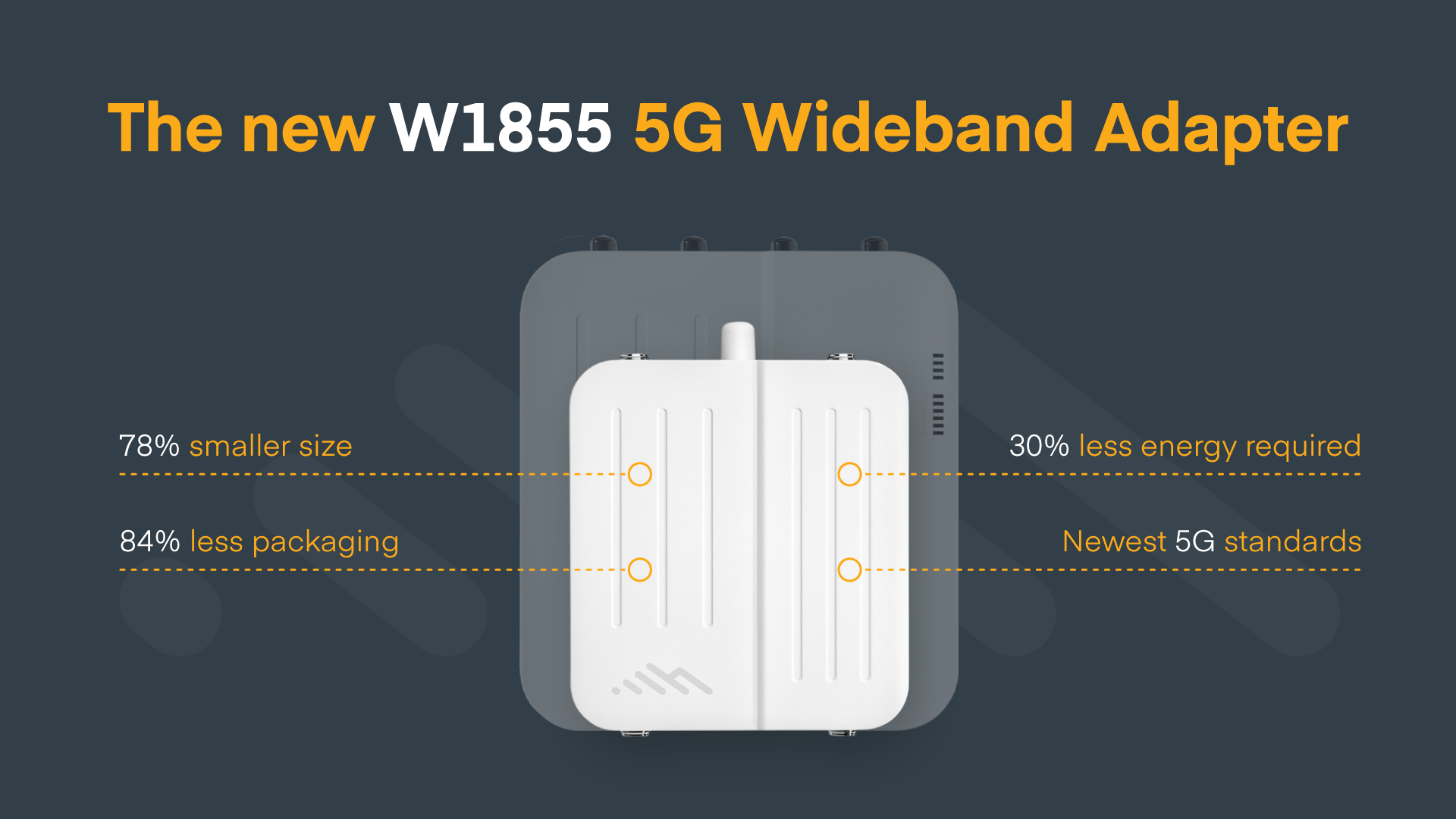 #6. Secure first, connect later
No surprises here. The #1 IT industry topic across the globe in 2023 has been cyber security in all its forms.
There has long been the perception that wireless networks are inherently less secure than wired infrastructure. This is mainly due to the larger attack surface and the potential for unauthorised access.
Discoverable IP addresses can put data security at risk. Extensive amounts of VPN tunnels and routing configurations makes management challenging for lean IT teams. And even the best hub-and-spoke network architectures struggle to scale securely.
Cradlepoint has debunked the myth of wireless being a security risk with its launch, in May 2023, of NetCloud Exchange (NCX) Secure Connect - a modern alternative to legacy VPNs.
Built on zero-trust principles, NCX Secure Connect changes the network paradigm from "connect first, then secure" to "secure first, then connect."
With Cradlepoint NCX Secure Connect, organisations get zero trust encrypted tunnels over hybrid cellular and wired links, orchestrated quickly and seamlessly through the cloud.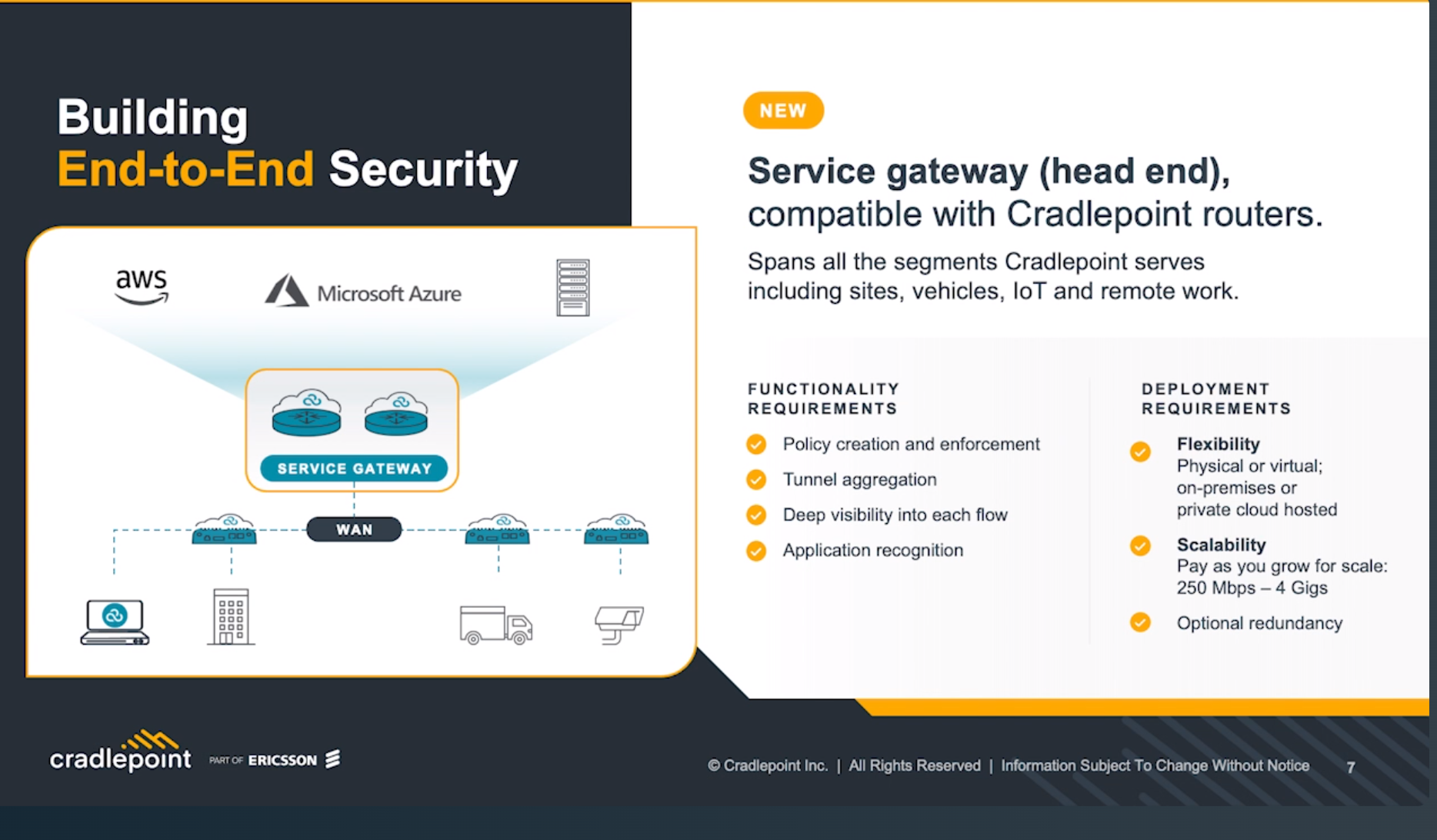 MobileCorp is your leading Australian Cradlepoint Partner
MobileCorp is the APAC Cradlepoint Managed Service Provider of the Year and we have deployed a wide range of 5G network solutions for Australian businesses across a range of industry verticals. Learn more about us here.
Let's chat about your idea for a 5G deployment and see how we can provide strategic and practical support.
To discuss 5G Wireless WAN or your business connectivity requirements: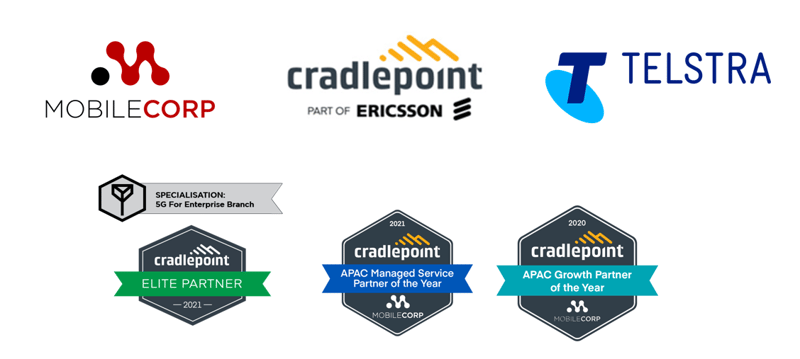 ---
About MobileCorp
MobileCorp is an enterprise ICT solutions company with a mission to deliver our customers a communications technology edge. We provide Managed Mobility Services, Enterprise Mobility Management, Complex Data and IP Networks, and Unified Communication solutions. We have a proven track record providing managed services for Australian enterprise and business, and we are a Telstra Platinum Partner.

Subscribe to our fortnightly newsletter