OUTCOME
When a new high-rise building was constructed nearby, the mobile connectivity at the Coates Hire office in Darwin was degraded. MobileCorp got the company back in business with an In-Building Connectivity (IBC) solution.
Coates Hire is Australia's largest equipment rental company with branches in over 150 locations Australia-wide, 1800+ employees, and over 1 million pieces of equipment across 21 categories.
Sites: 1
Challenge
The construction of a high-rise building between the Coates Hire Darwin office and the nearest Telstra 4G cell tower caused a sudden degradation of mobile service at the site.
Poor voice quality and regular dropouts were frustrating for employees and having serious consequences for business continuity.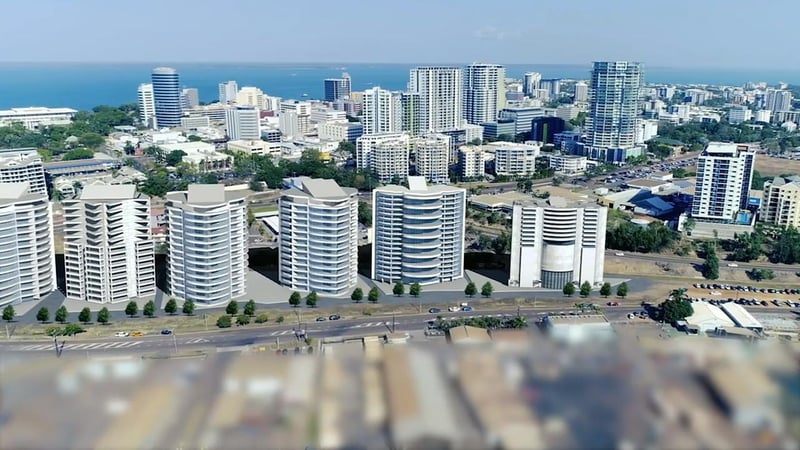 Solution
MobileCorp Managed ICT team organised a technician to attend on-site and investigate the issue. He would also determine the position of the strongest 4G signal to the building.
A Telstra Cel-Fi GO repeater station was installed and cabled to a Yagi antenna on the roof. The Cel-Fi GO repeater, originally designed for in-vehicle use, is widely utilised across remote and regional Australia to boost reception from distant towers.
Outcome
Reliable mobile voice and data connectivity:

Using an antenna and repeater station that is more commonly seen in remote Outback Australia, Coates were back in business.
Increased customer and employee satisfaction:

No more frustrating call drop outs.
Enhanced productivity

because it can be difficult to work without reliable mobile connectivity!
Subscribe to our fortnightly newsletter