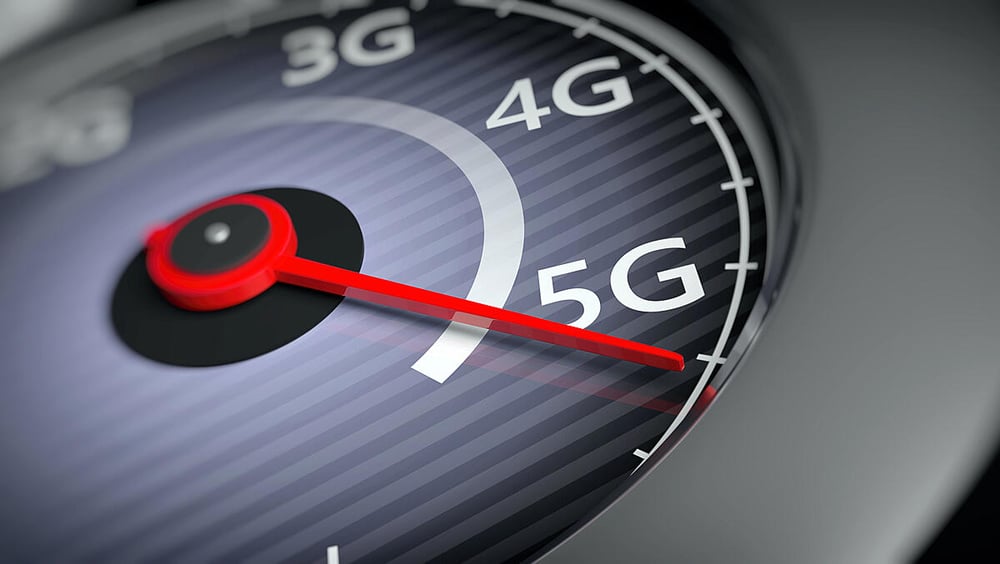 Already new 5G users are gobbling up twice the data of 4G users and that is when they are only accessing the 5G network less than 10 percent of the time. Managing the cost of telecoms is about to enter a new era.
The cost of data has been decreasing in recent times, but the amount of data we are using is about to skyrocket. The arrival of 5G will coincide with data workloads the likes we have not seen to date.
Data consumption will skyrocket with 5G
What we know, thanks to a survey by Opensignal, is that during September 2020, 5G smartphone users in Australia consumed an average 16.3 GB of data for the month, which is 1.7 x more than the average 4G data usage of 9.4 GB per month.
This increased data consumption occurred despite users only being connected to 5G for 8.9 percent of their browsing time.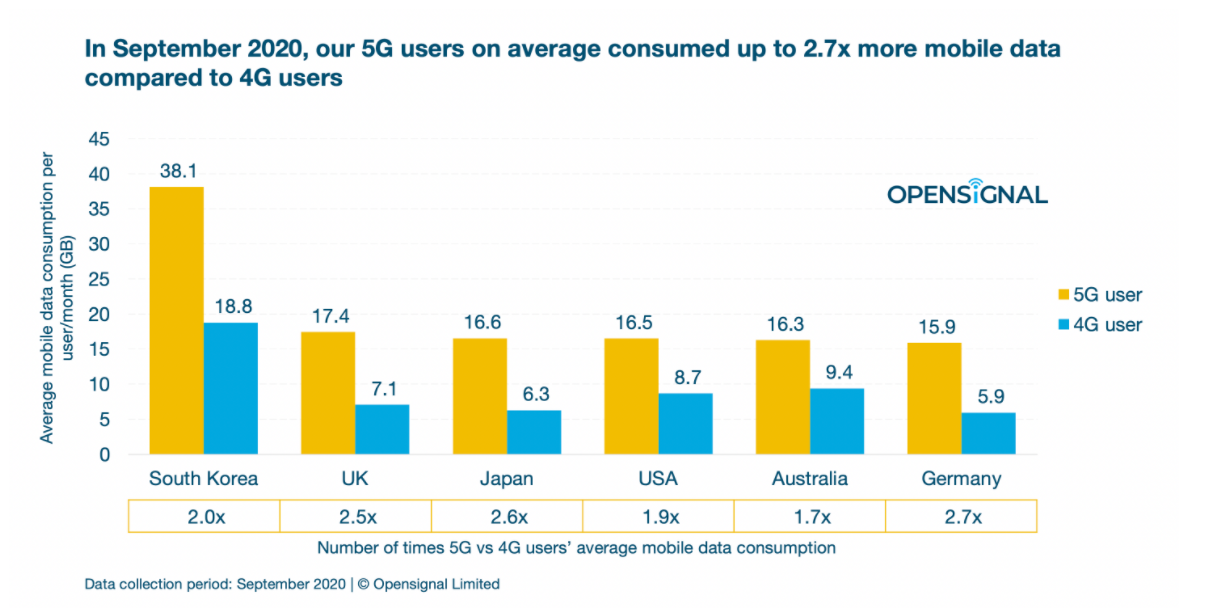 How will TEMS address 5G data consumption?
If you can measure it, you can manage it. It's a fairly simplistic business idiom but it is also the baseline of effective telecom expense management.
A modern-day TEMS solution will allow organisations to address the risk of increased data consumption with 5G though a number of measures including:
Granular visibility
A TEMS platform will provide far-reaching visibility into the behaviour of every end user, device and service number. This is the foundation of all cost control measures and data consumption management.
Data benchmarks
A TEMS platform will slice the data around usage and costs in myriad ways and set fleet expenditure benchmarks. This will enable simple and swift reporting, highlighting issues for both proactive and reactive policy implementation.
Proactive alerts
For several years the telecoms carriers have allowed individual consumers to set proactive alerts when they are reaching pre-set data usage benchmarks. This can be a useful tool in the corporate environment also. A process can be implemented to send proactive alerts as individual users hit benchmarks considered excessive data consumption.
High usage Applications
A TEMS platform will show where the data is being consumed. If this turns out to be on applications which are not business-related, there is the option to address this through policy or, for corporate devices, through EMM management.
Top Users
Often the top 20 users are accounting for 80 percent of the data usage. Making end users aware of their consumption is often enough to curb excess use, especially if the consumption is not strictly work-related. A TEMS platform will make it simple to extract this data for action.
MobileCorp offers three levels of Telecoms Expense Management
TEMS Pro is MobileCorp's cloud-based, integrated, and automated TEMS solution.
It is a comprehensive online asset management and billing interrogation service that enables organisations to manage all aspects of their telecoms inventory, usage and expenditure.
A hallmark of the TEMS Pro module is carrier billing transparency and analysis. Individual carrier bills are available online in detail each month. These can be made visible to end users or to nominated personnel.
Billing expenditure can be viewed from multiple perspectives including by individual, team, cost centre, usage type – voice, data, international roaming; dollar amounts, increases in usage or expenditure. Anomaly and exception reporting can quickly highlight abnormalities for further investigation.
At an account level, auditing of call rates and charges being applied can be automated.
Suitable for Telstra or split-carrier corporate fleets.
MobileCorp TEMS Premium is an off-line set of telecom expense management reports with analytics, insights and recommendations.
This premium reporting package highlights cost saving opportunities and mitigates risk around expenditure and carrier billing services.
The reporting package represents due diligence and governance for Procurement, Finance and IT service delivery leaders.
MobileCorp will identify and make recommendations around data usage, redundant services, carrier billing errors, unauthorised and non-compliant end user behaviour.
MobileCorp TEMs Snapshot provides cost transparency at a glance.
All the critical cost metrics on a page for quick evaluation and identification of risk factors.
Snapshot includes:
overview of fleet composition
analysis of monthly charges
data usage analytics
identification of unauthorised use
explanation of excess charges
TEMS as module of MobileCorp Managed Mobility Service
MobileCorp also offers TEMS as part of its cloud-based Managed Mobility Service platform. The platform powered by Bluewater, is backed by MobileCorp's mobile lifecycle management, and support helpdesk.
---
About MobileCorp
MobileCorp is a Sydney-based communications technology company. We support enterprise and business by providing managed endpoints and ICT services including mobile device security, mobile device management, expense management and managed connectivity solutions.