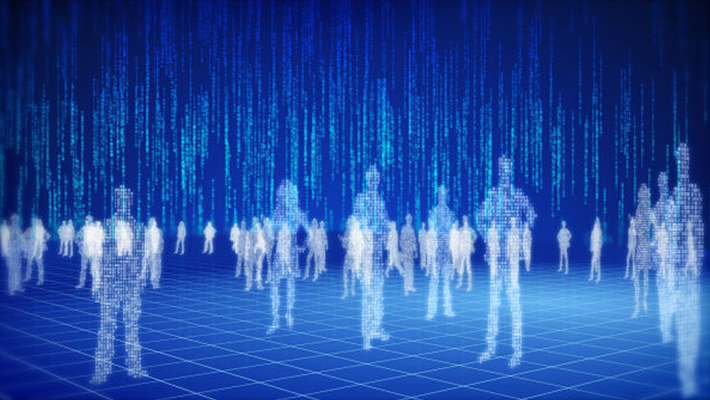 More than at any time in history, we now leave behind more in memoriam than ever before, due to our digital footprint.
While you may not have given the matter much thought, your digital legacy is going to be important to those who love you, after your death.
Your digital history and social media accounts will become the virtual diary, photo and video albums that are a great comfort for those closest to you, providing an unofficial record of your life.
Having permissions in place to allow your loved ones to access your digital assets after your death will make life easier for those you care about the most.
What happens to your phone when you die?
The more accurate question is not so much 'what happens to your phone?' but, 'what happens to the data that is on your phone or in the cloud, when you die?'
Let's take a look at your phone first.
Apple
As of December 2021, with the release of iOS 15.2, Apple users have been able to set up a Legacy Contact for their Apple ID.
A Legacy Contact can be anyone you choose, and you can designate more than one Legacy Contact. They don't even need their own Apple ID or an Apple device.
Legacy Contacts have access to your data for a limited time — three years — after which, your account will be permanently deleted. It is quick and simple to set up a Legacy Contact. See how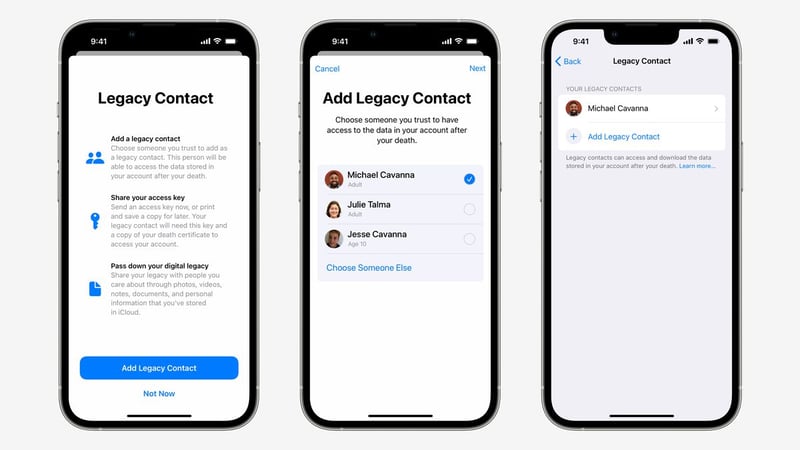 Image credit: The Verge
Android
For Android users, the Google account is a key piece of your online identity. If you pay your bills, have mortgage statements, or other important financial information saved in your Gmail or Google Drive, access to this can be invaluable for a loved one after your death.
The simplest way to allow access to your Android phone and your Google account in the event of your death, is to deliberately leave your passwords for your chosen executor to access - a digital will of sorts. In the event that your next of kin do not have access to your login details or passcodes. their options will be more limited.
Google will work with next-of-kin who have legal documentation but will not supply passwords to your accounts under any circumstances.
It is best to prepare for some level of access to your Google accounts by using Inactive Account Manager. It allows you to be very specific about what is done with your digital information after your account has been inactive for a set length of time, such as after your death. You can specify how long that time is and exactly what data is to be shared. You can also choose who will be notified.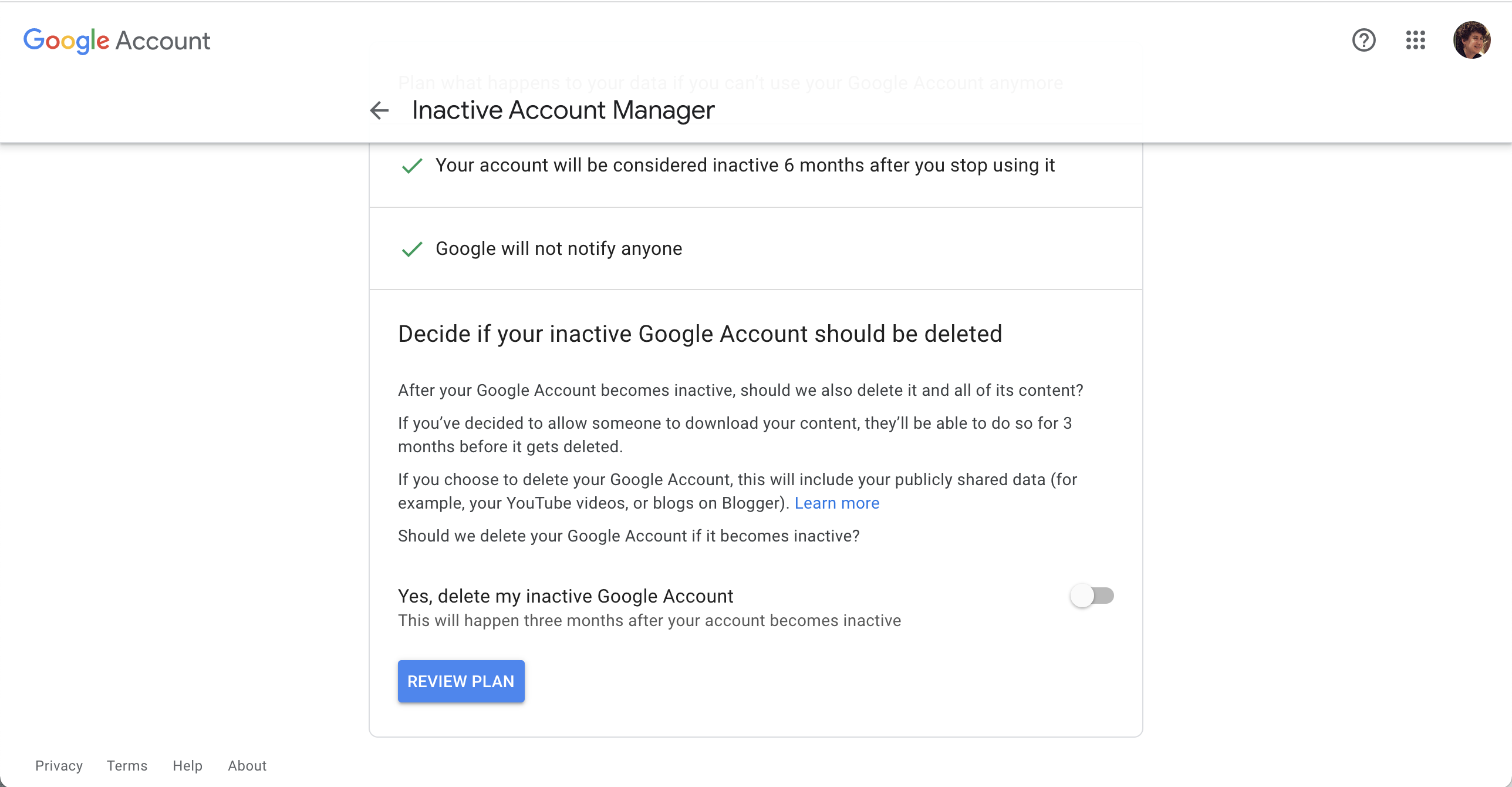 What happens to your other digital accounts when you die?
Photographs and video, emails, texts, messaging conversations, notes, files, calendar, your GPS location data, social media accounts - some of this information you might be happy to share in detail with family and friends, some maybe not so much.
Being aware of how this information is able to be accessed after your death, allows you to make decisions about what you wish to make available and to whom.
Leaving a digital will with a record or logins and passwords is the simplest way to ensure access to your assets after your death, otherwise your loved ones will have varying options dependent on the platform.
Microsoft
Microsoft does not have a digital legacy program at all, even for online storage or email; it simply deletes accounts after two years of inactivity. Any data you want to remain private after your death should be encrypted. Leaving your Microsoft passwords in a Digital Will is the easiest to provide access to next of kin.
Facebook
When someone dies, their Facebook profile is often transformed into an unofficial virtual 'wake' as friends and family leave tributes and share memories.
You can decide what happens to your Facebook account after you pass away. You can either nominate a legacy contact to manage your memorialised account, or request to have your profile permanently deleted. If you don't choose to have your account permanently deleted, it will become automatically memorialised when Facebook becomes aware of your passing.
In Facebook's settings you can appoint a legacy contact who will be given limited control to curate your memorialised profile, and activate Tributes. The tributes feature was introduced in 2019 and is a dedicated place on a deceased user's profile for sharing posts while keeping the user's original timeline intact.
When notified of your passing, Facebook will also add the Remembering label to your profile.
Facebook does not allow legacy contact options for users under 18, but does allow parents to memorialise accounts for children.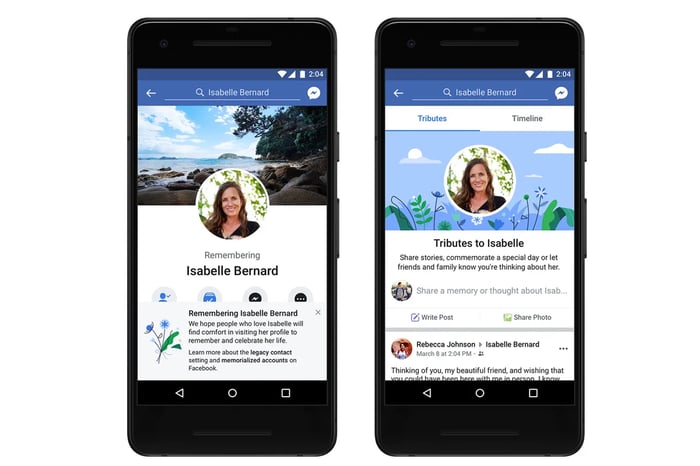 Instagram
Despite being owned by the same company as Facebook, Instagram does not have the same automated options after a user's death. Instagram has two options for the future of your account - memorialisation or deletion. An Instagram account is memorialised when a family member or friend submits a formal request. Once an Instagram account has been memorialised, no one can make changes to its existing posts, profile information, or settings. No one can log into a memorialised account, and it will no longer appear in public Instagram spaces, like the Explore page.
LinkedIn
LinkedIn also has a memorialisation feature for users who have passed away. Here's an example of how the profile of a memorialised member would appear.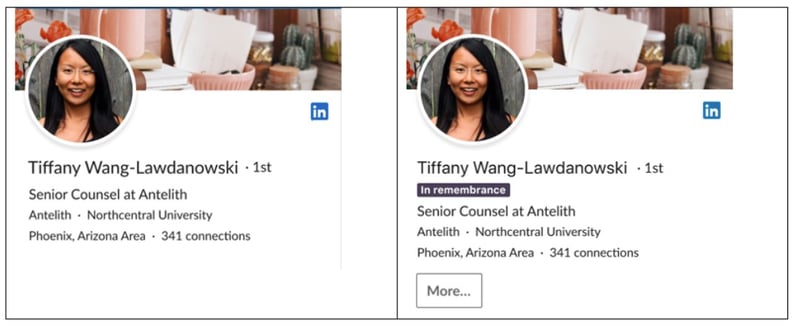 Anyone authorised to act on behalf of a deceased member, and who has the required information and legal documentation, can request to memorialise or close the account. If you aren't authorised, you can only report a member as deceased.
Once an account is memorialised, access to the account is locked. LinkedIn won't disclose any usernames or passwords to anyone, including family members, under any circumstances. If an account is marked to delete, it can take up to 30 days to completely delete the data from the LinkedIn system.
Twitter
Twitter will delete any account after six months of inactivity. If you want someone to delete your account or have access to it after your death you will need to leave them your login details. Immediate family or the executor of the estate can also make a request for immediate deactivation of a Twitter account after a death, by contacting Twitter. They'll need to provide their own ID (such as a drivers licence) as well as a copy of the death certificate.
Tik Tok
Unlike most other social media platforms, TikTok has no existing features for requesting permanent deletion by family members or representatives of their estate. Only the original creator or someone with access to their log-in details can request permanent deletion.
If you have not logged into your TikTok account for 180 days, TikTok will revert your username into random numbers under its inactive account monitoring procedure. Should you leave your account to become inactive, your content will continue to live on the platform indefinitely but will not be attributed to you.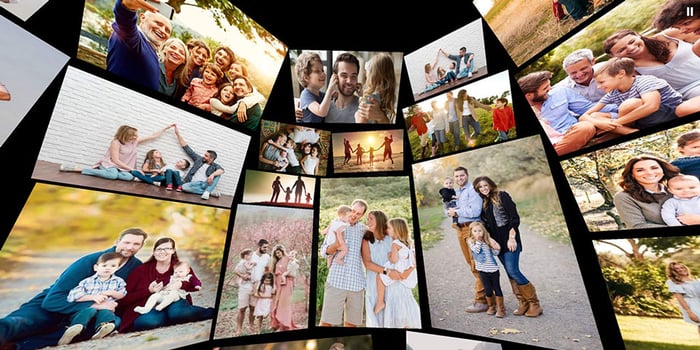 What data will an Apple Legacy Contact be able to access?
A designated Legacy Contact will be able to access certain types of data from your Apple account, only after your death. Apple will perform checks to verify your death to prevent prematurely giving away access, and maintaining your privacy while you're still alive.
The type of data a Legacy Contact can access will depend on what is stored in iCloud and iCloud Backup. It can include:
iCloud Photos
Notes
Mail
Contacts
Calendars
Reminders
Messages in iCloud
Call history
Files stored in iCloud Drive
Health data
Voice Memos
Safari Bookmarks and Reading List
iCloud Backups
The Legacy Contact won't be able to view any licensed media, such as films or music bought by you on the account, in-app purchases, or payment information. They also won't be able to access your account's Keychain, so usernames and passwords won't be available.
How to set up a Legacy Contact on your iPhone
As part of writing this blog, I set up my own Legacy Contact and it was super simple. However, I do suggest messaging or speaking to the chosen contact before starting the process otherwise they are going to randomly receive an iMessage informing them out of the blue like this....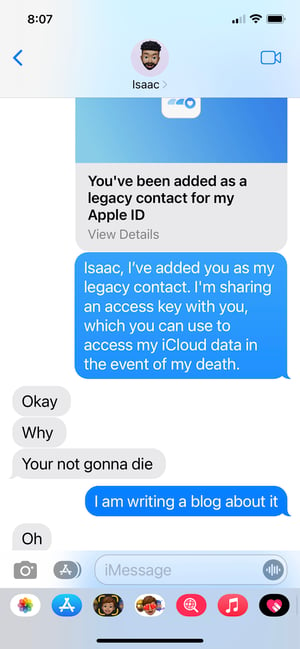 To add a Legacy Contact to an account on your iPhone you need to have it updated to iOS 15.2 or later. You must also be signed into your Apple ID with two-factor authentication also enabled for the account.
Generally, you have to be aged 13 or over to set up a Legacy Contact, but this can vary between countries.
Open

Settings.
Tap your

name.
Tap

Password & Security.
Tap

Legacy Contact.
Tap

Add Legacy Contact, then

Add Legacy Contact

again. You may be required to authenticate yourself at this point.
If you are in a Family Sharing group, you can select another

group member

as your contact, or you can tap

Choose Someone Else.
If you aren't in a Family Sharing group, or you elected to choose someone else, select someone from the list of

contacts. Tap the

email or mobile phone number

of the contact to select it.
On the Access to Your Digital Legacy screen, read the notification, then tap

Continue.
Select either to

Send a Message

to the contact containing an access key, or to

Print a Copy

of the access key to share manually or add to your estate planning documentation.
You can repeat the process for each contact that you want to add to the list.
Legacy Contacts can only request access to your data if they have the access key, your death certificate, and Apple successfully verifies the information.
The request can be made through Apple's Digital Legacy website, where they will be required to provide both credentials, as well as other contact details. Apple then reviews the request to verify it.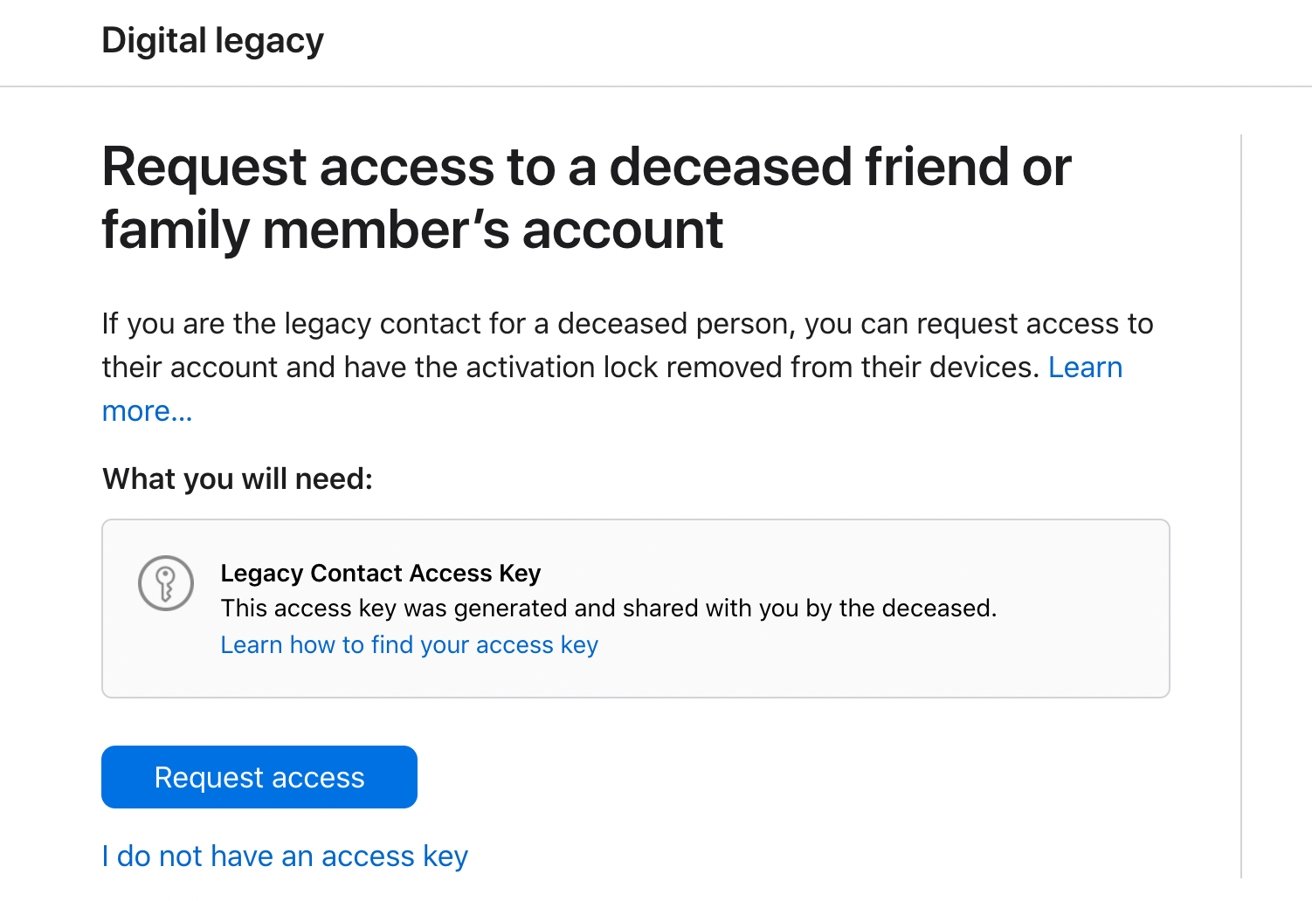 ---
About MobileCorp
MobileCorp is an Australian communications technology company providing Mobile Device Management, Managed Mobility Services, Complex Data and IP Networks, and Unified Communication solutions. It has a proven track record providing solution architecture, build, deployment, and managed services for Australian enterprise and business. Website