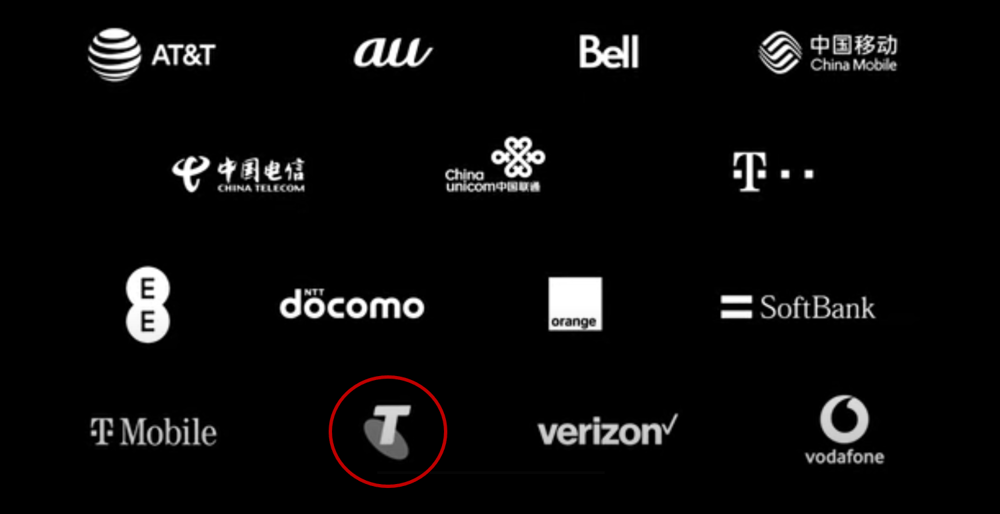 When Apple launched the iPhone 12, it highlighted 15 global carriers it had worked with to ensure optimal 5G performance. Representing Australia...Telstra, take a bow.
During the launch event, Apple highlighted the importance of integrating the iPhone 12 hardware and software with carrier 5G networks worldwide. A slide was displayed highlighting 15 of the leading 5G carriers involved in collaboration and testing of the iPhone 12 across the globe.
The Telstra 'T' logo was up there among the top 15, of more than 100 carriers, who were involved in testing the iPhone 12 on 5G networks.
The carriers recognised in the presentation were:
Telstra recognised by Apple as top tier 5G global network provider
Arun Mathias, Apple VP Wireless technologies and ecosystems, described how Apple had tested the capabilities of the iPhone 12 on leading 5G networks around the world.
"To deliver 5G around the world we collaborated closely with carrier partners ensuring iPhone has great throughput, coverage, call quality, and battery life.

"We've completed 5G testing on over 100 carriers, in over 30 regions, and we're seeing impressive peak speeds on iPhone 12."

Arun Mathias, Apple VP Wireless technologies and ecosystems

iPhone 12 has Smart Data Mode for seamless 4G and 5G
Another feature of the iPhone 12 ensures that 5G is only used when it is needed. Apple is calling this feature 'Smart Data Mode' and it allows the device to detect and categorise activity and only use 5G when the application requires big data.
For example checking email or social, the iPhone 12 will still use 4G — even if in a 5G area — to avoid the additional drain on the battery life. Switch over to streaming a movie or a video call, and the phone will jump to 5G with its faster speeds and lower latency.
"We also made 5G smarter with Smart Data Mode. When your iPhone doesn't need 5G speeds, it automatically uses LTE to save battery. But the instant 5G speeds do matter, iPhone starts using it."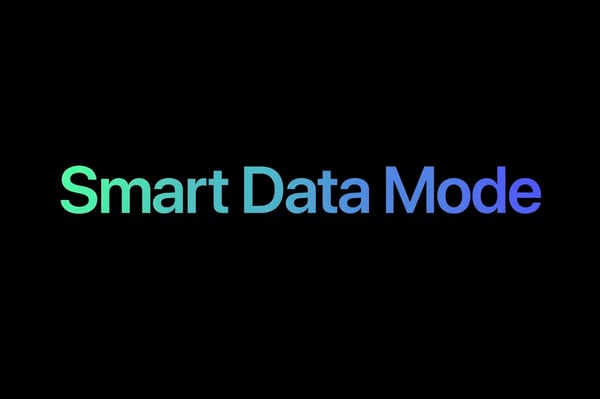 iPhone 12 supports mmWave but not in Australia...yet!
In the United States all iPhone 12 models ship with the capability to support mmWave, the high frequency version of 5G. This technology is ideal for densely populated areas and crowded stadiums. With wider bandwidth, it can deliver even higher speeds.
Unfortunately Australia does not yet have mmWave 5G. The Australian Communications and Media Authority (ACMA) plans to auction mmWave spectrum "in early 2021" but has not yet set a firm date.
Telstra has been testing mmWave capability with its partner, Ericsson, utilising the only mmWave enable device in the Australian marketplace, the Telstra G Wi-Fi Pro.

When can you buy the new iPhone 12 in Australia?
iPhone 12 and iPhone 12 Pro pre-orders start at Apple and through Telstra and other carriers this Friday, with the devices going on sale, on Friday October 23.
The new iPhone 12 Mini and the iPhone 12 Pro Max will be available from November 13.
---
About MobileCorp
MobileCorp is an Australian communications technology company providing Managed Mobility Services, Mobile Device Management, Complex Data and IP Networks, and Unified Communication solutions. It has a proven track record providing solution architecture, build, deployment, and managed services for Australian enterprise and business.