This is my first attempt at writing a blog post. I'm not really much for writing, but something has been nagging at me, so I thought I would put it out there and see what others think.

During these last few Covid months I have seen a lot of good people lose their jobs, including from companies that have not taken any hit to their revenue.

The first decision I made when Covid hit was that no one at MobileCorp would be laid off. We would face whatever was coming and figure it out together as we went along.

This article outlines my thinking. I'd love to know if you agree.
Pre-Covid we did some soul-searching
Just before Covid-19 hit, as we entered the 2020s, we decided to do some soul-searching about where the company was heading.
We made some decisions around products, people, and strategy. And, as part of the re-set, we came up with five new corporate values.
We were pretty happy with them. They were short and punchy. Even memorable. And they captured how we like to do business.
Little did we know that within a few months we would have our values tested in a very real way, thanks to Covid-19.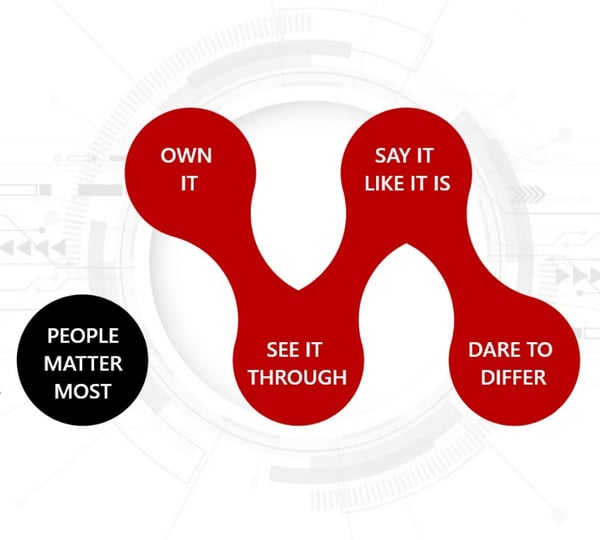 Living up to 'People Matter Most'
Our over-arching value we had decided would be 'People Matter Most'. After all, if people do matter most, then we couldn't have them coming below some other value... or they wouldn't matter most!
All our other values were attributes, ways that we would behave in doing business. People matter most was bigger than that.
When we wrote it we were thinking about 'people' in a broad sense - like humanity, ethics and morals. It spoke to how we would treat people. All people from customers, to suppliers, to the courier who did our daily pick-up. It was about integrity, honesty, consideration, and doing the right thing by people.
No one loses their job
The first decision we made when coronavirus turned the world upside down was 'no one loses their job.'
We didn't know what the future would bring and we hoped that we could keep the wheels turning so that customers continued being served and employee incomes were not impacted. But whatever happened, no one would be let go.
We decided this because our value is 'People Matter Most', not 'Some People Matter More Than Others.'
In our business every employee is essential. Every employee is valued and valuable to the viability of the company. We had no one onboard who was unproductive or filling a seat.
'People Matter Most' makes leadership decisions simple
From that first decision, it turned out that having a mantra of 'people matter most' simplifies leadership decision-making.
When it comes to tough decisions, looking at the options through this prism, helps to clarify the right direction.
Remembering that 'what matters most' is the people that work here and the people we do work for, leads to decisions that reflect the kind of business I want MobileCorp to be.
Turns out Value Statements are valuable
Thankfully, - at least so far - it seems that our industry has been relatively unscathed by the months of lock-down and social distancing. And, assuming that the rest of Australia does not slip back like Victoria has, we may even have been through the worst.
As a leader I have learned plenty over the past few months as we have adapted to the 'new normal' way of doing business. And one of the things I have learned, is that having a stated list of Corporate Values is valuable. Not just to hang on the wall or post on the 'About Us' page of the website. But to set out the direction for our culture and behaviour.
I have also learned that Corporate Values statements are most valuable when they are acted out by leadership teams.
Stephen Aravopoulos
Managing Director, MobileCorp
---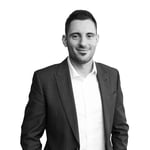 MobileCorp has been in business for almost 30 years. It was founded by my father as a retail store in Mascot, Sydney; and has been re-invented and grown over the years until today we are a leading enterprise ICT solution provider, and many of our corporate customers are Australian household names.

All of the team at MobileCorp are passionate about connecting our customers with inventive solutions and trusted support services. MobileCorp has been successful in negotiating the furious pace of changing technology because we keep one thing in mind – bringing value to all our relationships.