MobileCorp is one of Telstra's fastest growing partners, upgrading and expanding its partner accreditation across the domains of Mobility, Managed Services, Data +IP networks, and Security.
For FY22 MobileCorp has retained its Telstra Platinum Partner status for Mobility, upgraded our Services and Data +IP accreditations, and expanded into the area of Security.
These accreditations are important to us because they tell Telstra team members and Telstra customers, that MobileCorp has the capability and capacity to deliver Telstra solutions and related professional and managed services in these domains.

MobileCorp is a Mobility Platinum Partner
Platinum is the highest level of accreditation available as a Telstra Partner and there are only a handful of Telstra Mobility Platinum partners across Australia. This accreditation conveys superior technical knowledge, proven capability, and extensive experience in deployment of Telstra mobility solutions. To achieve this annual accreditation MobileCorp has to meet sales and training targets and consistently deliver the highest quality of Telstra Mobility services to Telstra customers.
Key services that MobileCorp delivers under the Mobility domain include
Telstra Carriage Services

- providing day-to-day management of Telstra fleets for enterprise and business customers, procurement of devices and Telstra plans, Telstra SIM management, end user support desk, and Telstra account management.

Telstra 4G and 5G Network Services

- providing Wireless WAN solution architecture, procurement, deployment and ongoing network management including for the Telstra 5G Enhanced Enterprise Wireless solution.

Managed Mobility Services

- providing management of mobile device lifecycle including asset inventory management, device procurement, device provisioning, bulk fleet upgrades and deployment, device repairs, end of life management.
Telecom Expense Management

- delivering cost optimisation programs, Telstra bill auditing and issue resolution, cost centre allocation, and business intelligence reporting.

Device Enrolment - ensuring customer devices are enrolled in Telstra's Device Enrolment Service, Apple Business Manager, Samsung Knox or Google Zero Touch as required.

Unified Endpoint Management

- we design, build, migrate or deploy UEM instances incorporating mobile device, content and application management, specialising in VMWare Workspace ONE, Microsoft Intune and IBM MaaS360.

Mobile Security

- providing expertise in device security, migration to SaaS security solutions, and ongoing compliance and end user support.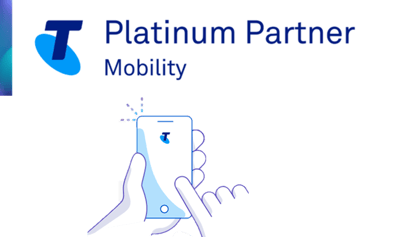 MobileCorp is a Services Platinum Partner
Services is a new domain that was introduced in 2019. It reflects the shift by leading Telstra partners to provide a complementary range of professional and managed services to Telstra customers.
At MobileCorp we provide professional and managed services for a range of Telstra solutions across the domains of Mobility, Data +IP, Unified Communications and Cloud, as well as third party managed services sold on the Telstra bill.
Key capabilities MobileCorp provides under the Services domain include:
Solution architecture

- applying our knowledge to design a solution which meets the needs of Telstra customers

Project management

- having the specialist resource inhouse that is required to successfully plan, procure, provision, and provide a completed project for Telstra customers.

Project deployment

- bulk deployment and migrate projects Australia-wide

Technical and End User Support

- we have two help desks, one for end user Telstra customers requiring support with their mobility, and a second providing IT technical expertise and support for Telstra customer IT teams.

MobileCorp is a Data + IP Accredited Partner
We set out two years ago to build our capability and resources in Data and IP Networks. This MobileCorp team is led by our Solutions Specialist, Peter Pouw, who has an extensive knowledge of Telstra network solutions from his years working at the carrier. An example of our growth in this domain is our complex network migration and ongoing network managed service for Ticketek Enterprise Group.
Key services under the Data +IP Domain include
Telstra Internet Solutions

- Telstra Internet Direct TID and TID Lite, Telstra Business Broadband TBB, Telstra Programmable Network TPN.

Telstra Private Networks

- MPLS, MPLS with Managed Router, Network Monitoring, Network Redundancy

SD-WAN

- Public, private and hybrid solution architecture, network migration, integration with wireless 5G WAN

Network Security

- Audits, Penetration Testing, Next Gen Firewalls, Disaster Recovery

Network Professional Services

- Network Assessment, Digital Optimisation Audit, Solution Architecture, Project Management, On-site service delivery.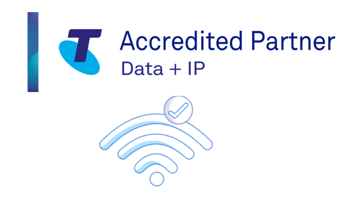 MobileCorp is a Security Accredited Partner
MobileCorp targeted a Telstra Security accreditation last year when the work-from-home shift happened and a number of our Telstra customers asked for assistance with securing their endpoints and end users. While we have been active in the mobile security space for some time, it made sense for us to upgrade our accreditation in this domain to assist Telstra customers with security management of endpoints and zero trust network access. We have also completed our own in-depth Telstra Security Audit to ensure that MobileCorp meets all the security requirements you would expect a company accessing Telstra customer data to have.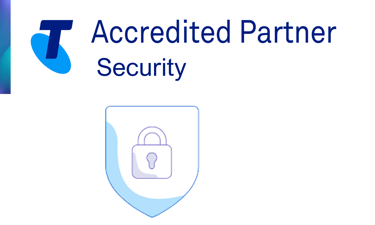 MobileCorp is a Telstra Global Partner
MobileCorp officially became a Telstra Global Partner in 2020. This was in response to growing demand from our customers for consolidated management of Australia-New Zealand mobile fleets.
MobileCorp offers a integrated trans-Tasman managed mobility service, utilising UEM and TEM solutions, along with Telstra Global alliances. This service provides one trans-Tasman bill, a single point of contact for Telstra services and end user support, and a single EMM instance for device management and security.
Blog: Australia-New Zealand mobile fleet integration delivers risk and cost benefits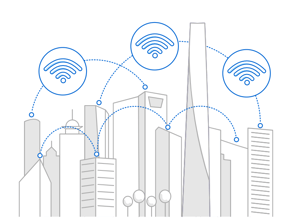 MobileCorp has 30+ years aligned with Telstra
MobileCorp is a foundational Telstra corporate partner having aligned with Telstra back in 2000 when the first enterprise partners were onboarded.
But, before that, from the day that MobileCorp founder, George Aravopoulos, opened his first retail store in 1991, MobileCorp has always been a partner of first Telecom Australia, and then of Telstra.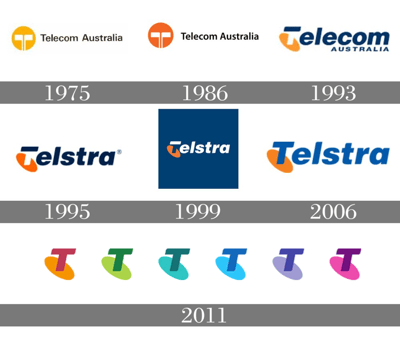 ---
About Telstra
Telstra is Australia's leading telecommunications provider by market share, network presence and reach, and customers. Telstra builds and operates telecommunications networks and markets in voice, mobile, internet access, and other products and services. Telstra is a member of the S&P/ASX 20 and Australia's largest telecommunications company by market share.
About MobileCorp
MobileCorp is an Australian communications technology company providing Managed Mobility Services, Unified Endpoint Management, Complex Data and IP Networks, and Unified Communication solutions. We have a proven track record providing solution architecture, build, deployment, and managed services for Australian enterprise and business. We are a Telstra Platinum Partner and have been a Telstra enterprise and business partner since 1988. About Us