In the past two weeks millions of workers across Australia have faced the task of setting up - or reclaiming - a home office.
For the non-technical, the process could have been a little daunting but the Cradlepoint

IBR600C router proved so simple, even a marketing manager could do it.


It was just a week ago that MobileCorp took the decision to help #flattenthecurve and #stopthespread by closing the office doors and asking everybody to work from home. The sales team had readily made the move a week earlier, but the office engine -i.e. the customer support team; and others in management, IT and marketing were still on site.
As a tech company — not to mention an enterprise mobility company — we were well prepared for the shift.
Even so, it was a bit different setting up for a full WFH experience for an indefinite period. It was a step up from checking emails or working on a document during a weekend. There was a need for reliable connectivity, data security, collaboration, communication, and easy access to corporate files. Colleagues with families at home trying to do schoolwork and entertain themselves on the same Internet connection, would also face special challenges around bandwidth demand.
The Cradlepoint IBR600C router removed all these potential risk factors. Even better, the set-up was as simple as 1. screw on the four antennas; and 2. plug into power.
Zero-touch deployment, secure VPN gateway and remote management
Prior to the COVID-19 crisis, the Cradlepoint IBR600C router was primarily used in IoT and M2M, for applications like surveillance cameras, digital signs, and oil and gas monitoring. But unusual times call for innovation and the device has proven ideal for a reliable and secure remote office.
The router can be handed to an employee pre-configured to be accessible only to her nominated corporate devices. It provides a secure VPN gateway and comes with licensing for NetCloud Manager which enables end user zero-touch deployment, remote management and diagnostics, and reporting.
In the United States, Cradlepoint routers are used by first responder networks. They are also being used to provide temporary networks for COVID-19 mobile testing stations and pop-up clinics. A few days ago they began using Cradlepoint routers in school buses and driving them to lower socio-economic neighbourhoods to provide free temporary connectivity.
Watch how to set up connectivity at home
Cradlepoint's Anthony Lawson put together a short video to illustrate what the experience is like for an at-home worker — even one who's not extremely technical.
Want to talk to a Australian Cradlepoint partner?

MobileCorp is a Cradlepoint partner with a proven track record in supply, configuration, deployment and NetCloud management. We were one of the first in Australia to embrace the Cradlepoint product - mostly because Cradlepoint is the most advanced 5G-enabled router on the market.
MobileCorp offers a full Cradlepoint managed router service which we are continuing to deliver to customers. If your IT team has its hands full and wants to outsource this aspect of end user connectivity management, MobileCorp's managed service also includes a technical service desk, remote connectivity monitoring, remote diagnostics and reporting.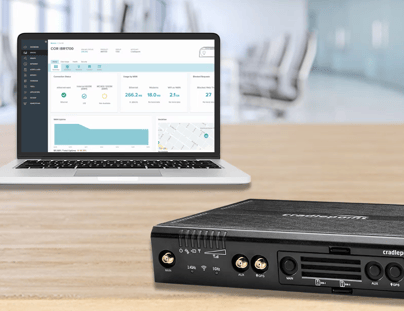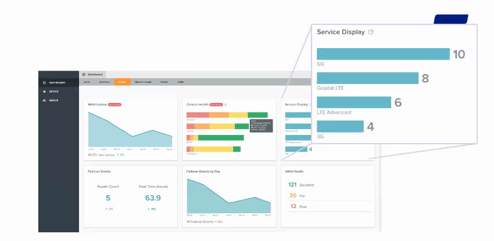 Is it time to up-skill your knowledge?
f you are in sheltering in place and have extra time available, you might like to invest in upskilling your knowledge by reading our 5G Action Plan for Australian Business. This guide provides a uniquely Australian perspective and information relevant to our marketplace. We probe past the hype to understand the full potential of 5G, as well as the practical applications available now. We think this guide is worthy of your time investment, because when this crisis has passed, the Recovery will offer a new appetite for digital transformation.