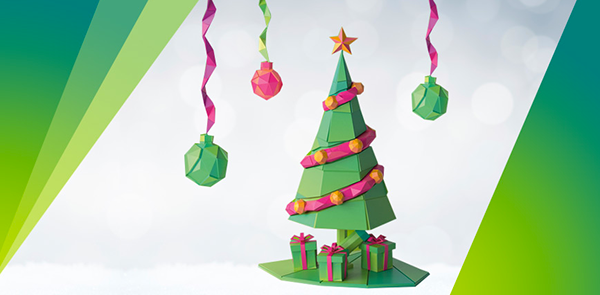 How will the 2020-2021 telco industry embargo period impact your business over the holidays?
What is the Telco Embargo Period?
Every year over the holiday season the Australian telco industry has an embargo period where all the carriers - Telstra, Optus, TPG, NBN etc - do not provision certain types of services, mainly in the fixed infrastructure and network space.
There are two stages to the embargo period.
| | |
| --- | --- |
| Restricted Work | Limited network and fixed line services available and may take longer than usual to complete. Mobile services available. |
| No Work Period | No network or fixed line services are provided. Limited mobile services. |
What are the important dates for 2020-2021?
| | |
| --- | --- |
| Restricted Work | 14 to 22 December 2020 and 8 to 14 January 2021. |
| No Work Period | 23 December 2020 to 7 January 2021 inclusive. |
What services are impacted?
The Telco Embargo period primarily impacts fixed line and network services.
| | |
| --- | --- |
| No Internet Services | Fibre, NBN, or other broadband internet connections, cabling and connectivity. |
| No Network Services | Relocations, reconfigurations, hardware or software upgrades; Adds, Moves and Changes to fixed lines. |
| No Voice Services | Provisioning of new hosted phones systems / VoIP, new numbers and porting of numbers from one carrier to another. |
What services will continue during the embargo period?
Faults and mobile support do not have an embargo period however, on Public Holidays, carriers may only take instruction from a Corporate Authorised Representative as listed on the corporate contract. Corporate end users will be unable to obtain assistance.
Faults
Fault restoration activity is exempt from the network embargo period and can be lodged as normal with service providers.
Mobile Services

There is no embargo period for Mobile Services however delivery of some products may take longer than usual, and for services on a corporate account, instructions will only be accepted from a company's Authorised Representative.

Typical mobile services which continue throughout the holiday period are:

activating SIM cards
connecting a new mobile service
disconnecting a mobile service
mobile plan changes
transferring ownership of a service
investigating billing issues and credit management

Support

Most carriers provide a level of support during the telecommunications embargo window, however, they may be unable to action some requests, and response times may vary from company to company.

MobileCorp customers continue to have full support across all telecommunications issues from our in-house Support Team, with the exception of public holidays.

Managed Services
MobileCorp Managed Services including Managed IT, Managed Desktop, UEM and EMM, and Managed Mobility Services continue to be delivered across the holiday period, with the exception of the Public Holidays.
What does this mean for business?
The embargo period and the Public Holidays mean delays in general across the telco industry for many services.
Congestion among providers typically begins towards mid-November, as carriers begin processing a large influx of last minute orders. This congestion continues through December as carriers process the backlog of requests lodged prior to the commencement of the embargo. Similarly, in the first half of January, there may continue to be delays as carriers process carry-over requests.
MobileCorp advises its customers to act early and communicate its December/January connectivity requirements now so that our Support Team can manage around the Embargo Period and expedite requests.
What are the typical lead times for telecommunications services?
To assist with planning, below is a list of typical lead times for telco services. Leading up to the Embargo Period, these timeframes can sometimes push out.
| | |
| --- | --- |
| Service Type Internet Connections | Lead Time |
| New NBN Internet Connections | 2 to 3 weeks |
| New Fibre and Broadband Internet Services (non NBN) | 1 to 3 months |
| New Voice Services and Fixed Voice Numbers including VoIP and SIP) | 1 to 2 weeks |
| New Mobile Broadband services | 1 to 5 days |
| 1300 and 1800 numbers | 1 to 5 days |
| Porting of Fixed Voice Numbers | 2 to 4 weeks |
| Porting of 1300 and 1800 numbers | 1 to 3 weeks |
| Porting of Internet Services | 2 weeks to 3 months |
| New Mobile Phone services | 1 to 5 days |
| Porting of Mobile Numbers | 1 to 3 weeks |
MobileCorp is open for customers, except for Public Holidays
MobileCorp is available to assist our valued customers throughout the holiday season with the exception of the Public Holidays
Christmas Day - Friday 25 December 2020
Boxing Day - observed on Monday 28 December 2020
New Year's Day - Wednesday 1 January 2021
On days which are not Public Holidays, the MobileCorp support team is available during normal business hours.

Public Holiday Support
On Public Holidays and outside business hours, use the following contacts:
Telstra Enterprise Customers
Service enquiries - 1300 835 787
Billing and Faults - 1800 730 062
IP Faults - 1800 467 889
Telstra Business Customers
Service enquiries - 13 22 53
Billing and Faults - 13 29 99
BUSINESS AND ENTERPRISE CUSTOMERS: Please note that Telstra will only take instructions from an AUTHORISED REPRESENTATIVE associated with the Corporate Account, as listed on Telstra records. End users will be unable to obtain assistance.
What should you do if you have a connectivity emergency during the holiday season?
One advantage of working with a managed service provider like MobileCorp is avoiding hours on the phone dealing directly with a carrier.
Our customers can simply call MobileCorp and - outside of Public Holidays - we will action all requests, interacting with Telstra, providing communication about progress, and resolving to an outcome.
Additionally, customers who have an urgent telecommunications project or are looking at an office relocation over the November to January holiday period, should get in contact with the MobileCorp team on 1800 243 252 as soon as possible so we can walk you through the available options and lead times.

---
About MobileCorp
MobileCorp is an enterprise ICT solutions company with a mission to deliver our customers a communications technology edge. We provide Managed Mobility Services, Enterprise Mobility Management, Complex Data and IP Networks, and Unified Communication solutions. We have a proven track record providing managed services for Australian enterprise and business, and we are a Telstra Platinum Partner.