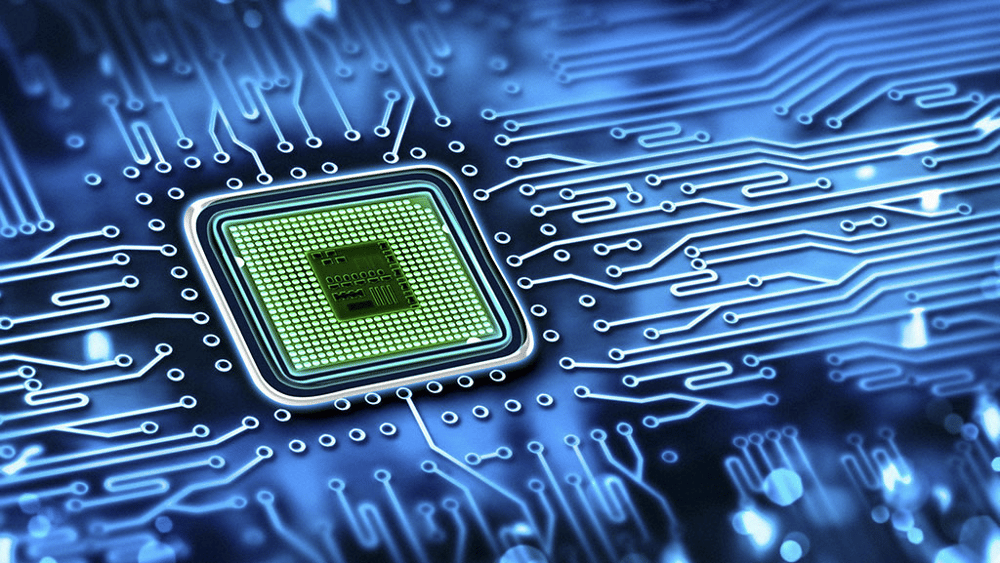 There is a global microchip supply shortage and Australian consumers are now starting to feel the impact with constrained supply of iPhones and Samsung devices.
Microchips are found in PCs, tablets, phones, and also in cars, fridges, TVs, and practically every manufactured device with a battery or a plug. A shortage in the global supply of microchips has been impacting production across a wide range of industries since mid-2020.
Smartphones have been mostly shielded from the fallout, due to manufacturers like Apple and Samsung stockpiling critical components, but now those two companies are also seeing an impact to the supply chain.
Delays for at least the next year
"Never seen anything like it," Tesla's Elon Musk tweeted in June 2021.

"There is no end in sight." Intel's CEO, Pat Gelsinger, says he thinks it could be two years before production is able to ramp up.

"The shortage will probably continue for a few years," says Michael Dell, chief executive of Dell Technologies.
Constrained supply of Apple iPhones and iPads
Christmas holiday shoppers that want to give the gift of iPhone 13 should buy now.
Wait times for delivery of the iPhone 13 have been creeping up since launch day, and the supply of the iPhone 11 and 12 models are becoming unreliable.
In the US, the iPhone 13 has effectively sold out in New York with no devices available to purchase in the 12 Apple stores across the five New York boroughs. Online purchasing has wait times starting to stretch out into December.
In Australia, the supply of iPhones is "on constraint", with businesses ordering through carriers experiencing the longest delays.
Australian business feels brunt of supply constraints
MobileCorp is an enterprise mobility MSP and Telstra Mobility Partner based in Sydney. Head of Managed Services, Peter Jonson, said the situation is very fluid and can change daily.
"There seems to be some supply of the iPhone 13 at the moment, but it may be difficult to get hands on the iPhone 11 and 12. Consumer sales are prioritised by Apple and the carriers, but even individual buyers may find some models and some colours of the 11 and 12 are unavailable.

"For businesses, the supply of iPhones is even more fluid, with varying wait times, that can be lengthened further by delays in courier delivery around the country.
In better news for business, Australia is now starting to see some availability of iPads, after almost ten months of next to no supply.
"It has been near to impossible for businesses looking to purchase iPads from carriers in Australia since the start of this year, but these are now starting to come through in small numbers.

"iPads have been very constrained by the chip shortage. Understandably during the pandemic, any supply that did come through was prioritised to front-line workers and emergency services. There is still a delay for bulk iPad orders but businesses needing up to ten iPads are starting to receive units," says Jonson
iPhone supply to tighten as Apple set to cut production
Apple executives have been warning of the impending iPhone supply squeeze for the past two months.
CEO, Tim Cook has said the chips primarily affected by the supply constraints are based on legacy nodes and are used as supporting parts in its iPhone. Apple is limited in its ability to buy power management ICs (PMICs) used to prolong battery life in the devices, display drivers that control brightness and color levels on a phone's screen, and radio frequency ICs that amplify or filter out radio transmissions on cellular networks.
Meanwhile the iPhone supply issues in Australia could be set to worsen in coming months.
A Bloomberg analyst has this week announced that Apple is likely to slash production of its iPhone 13 by as many as 10 million units or 11 percent due to the microchip shortage.
He reported that Apple has told its manufacturers that the number of units would be lower because chip suppliers including Broadcom Inc and Texas Instruments are struggling to deliver components.
Samsung may delay launch of new Galaxy Note to 2022
Samsung has warned it might have to postpone the launch of its next high-end smartphone to 2022 due to the microchip shortage.
"There's a serious imbalance in supply and demand of chips in the IT sector globally," Samsung's co-chief executive Koh Dong-jin said in March.
The company is also considering skipping the introduction of a new Galaxy Note - one of its best-selling models - this year, though Koh said that was geared toward streamlining its lineup.
Samsung, which is the largest manufacturer of computer chips in the world, as well as one of the biggest users, has said the chip shortage is coming up against rising demand for its smartphones and other electronic products.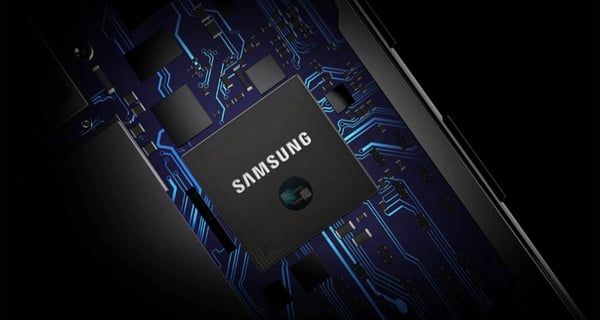 What about gaming consoles and TVs?
Looking for an PS5 or Xbox for Christmas? It's going to be hard work to snag one.
Sony and Microsoft have both cut back production of their respective PlayStation 5 and Xbox Series X gaming consoles due to the chip shortage.
It's been 12 months since Sony launched the PS5 and gamers are still struggling to get their hands on the console.
Daniel Cusamano, manager of The Gamesmen in Sydney, told A Current Affair: "I've never seen a demand for a console like this before".
The phone at Mr Cusamano's Penthurst store in Sydney has been running hot with requests and he said: "We just want to give them a clear answer but we can't."
As soon as the popular gaming console is restocked it is gone. Meanwhile, scalpers online are profiteering offering the console at double its usual $749 price.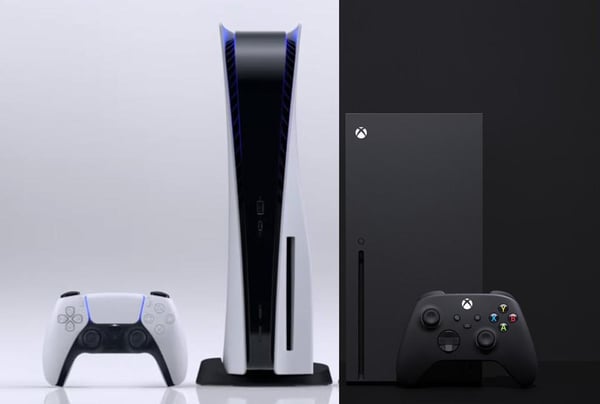 Televisions are also a product that has hit supply issues.
Electronics retailer JB Hi-Fi has "warned shoppers to expect stock shortages on televisions and other electronics for the foreseeable future", due to high demand and limited supply.
JB Hi-Fi boss, Richard Murray, blames soaring demand combined with the chip shortage and shipping issues for the supply issues.
Mr Murray says his whitegoods chain, The Good Guys, had especially struggled to get in new inventory of televisions from overseas suppliers.
"Certainly for the last few months if there was one category that's been a challenge it's TVs," he said. "We've had such continued demand globally and panel manufacturers are trying to get out as much volume as they can."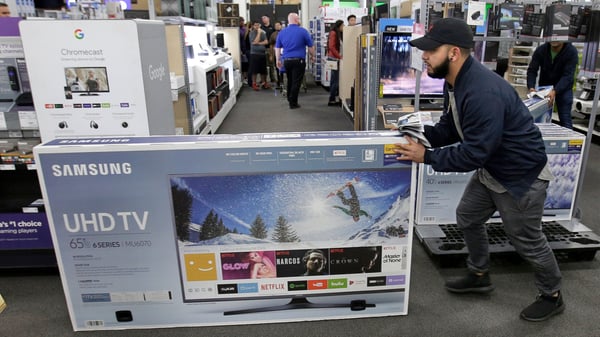 New car industry worst hit
The technology and electronics industries are experiencing supply shortages, but it is the car industry that has been hit hardest of all.
Modern cars can easily contain 3,000 chips, and the shortage has slowed down vehicle assembly lines across the world. Ford Motor Company will slash production by 50% this year and global output will drop by four million cars, or nearly 5%, in 2021.
The shortage of microchips, which are used in modern cars to control everything from power steering to cruise control and infotainment systems, has impacted virtually every automotive brand in Australia and around the world, causing stock shortages of new cars, and in turn an increase in demand – and prices –for used cars.
Australian new-car buyers are waiting up to six months for most new car orders.

Shortage blamed on pandemic and climate change
What is causing the microchip shortage? Essentially it comes down to the impact of pandemic demand, pandemic foundry shutdowns, and a series of climate-related events.
At some stage over the past two years, all of the world's foundries have experienced a shut down and extended slow-down.
There has also been the closure of the foundry in Texas, due to the snowstorm in February 2021 that destroyed Texas' energy grid. A foundry in Japan was shut down by a fire caused by an electrical overcurrent that took five hours to put out. Meanwhile in Taiwan, a drought has starved the foundries in that country of the water necessary for production.
Covid, meanwhile, snarled distribution further through a combination of border closures, and surging demand for electronics goods.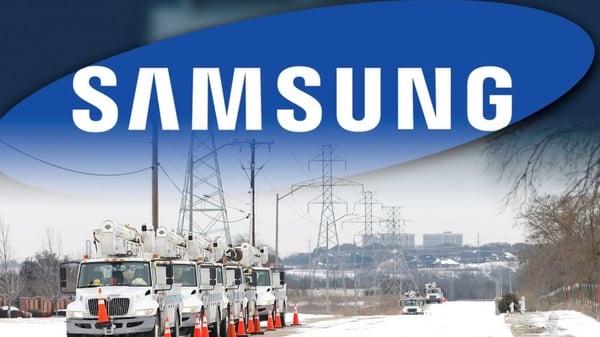 Where do microchips come from?
Semiconductors - commonly called microchips - were invented in the US but around 80% of production now happens in Asia because costs are lower: mostly in Taiwan, South Korea and China.
The world's biggest producer by volume is TSMC in Taiwan. Intel, based in California, is the biggest by revenue. Along with South Korea's Samsung, these companies dominate high-end, specialised chips.
But China is positioned to become the largest producer by 2030: its latest five-year plan sets the goal of meeting 70% of its semiconductor needs by 2025. Europe accounts for less than 10% of global chip production.
Both the United States and the European Commission have outlined plans to reduce their reliance on microchips produced abroad.
The US has introduced the Innovation and Competition Act, a $250bn bill designed to boost US semiconductor production, along with scientific research and other strategic technologies.
In March, the European Commission set out an ambitious plan to grow its share of the global semiconductor market to 20% by 2030, and committed $160bn of its Covid recovery fund to tech projects.
Why can't manufacturers just ramp up production?
Manufacturing semiconductors is no simple feat. A manufacturing plant will cost upwards of $10 billion to build.
Today's advanced chips are dizzyingly complex. The microchip manufacturing process involves hundreds of steps and can take up to four months from design to mass production.
Modern chips can have up to 100 layers, which all need to align on top of each other with nanometer precision (called 'overlay'). Lasers print billions of transistors onto tiny areas of silicon wafers that are 1/100th the width of a human hair.
If even the smallest speck of dust or other foreign material ends up on the wafer, it can ruin the micro chip, so chipmakers work in sealed environments about 10,000 times cleaner than the outside air, with robots transferring the wafers from machine to machine.
The production process also uses enormous amounts of water. Taiwan's leading semiconductor producer and the world's largest contract chipmaker, Taiwan Semiconductor Manufacturing Co Ltd (TSMC) uses more than 150,000 tons of water per day, approximately 80 standard swimming pools.
Semiconductors are thought to be the most manufactured item in world history. The number of microchips sold globally in April 2021 reached a record of nearly 100 billion.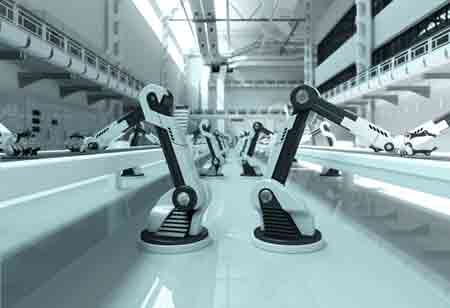 Shipping supply chain compounding the problem
On top of the micro chip shortage, in Australia we are also impacted by logistical issues relating the increased demand on distribution channels.
Oliver Chapman, chief executive of OCI, a global supply chain partner, says that for many years the cost of shipping was not of great concern for many tech firms because their products are relatively small, and suppliers could fit lots of them inside a single 40ft container. But the cost of moving shipping containers around the world has ballooned because of sudden shifts in demand during the pandemic. It is accompanied by a rise in air freight fees and the lorry driver shortage in Europe.
Buy now for Christmas
The issues that are impacting the wide range of products containing a micro chip are not going to be resolved quickly.
There is no short term solution.
The best advice is to buy early.
---
About MobileCorp
MobileCorp is a Sydney-based communications technology company. We support enterprise and business by providing managed endpoints and ICT services including mobile device security, mobile device management, expense management and managed connectivity solutions. We are also a Telstra Platinum Partner and Telstra accredited 5G specialist partner.