The shift to a distributed workforce has meant a renewed focus on end user digital experience and security when delivering a corporate mobile fleet upgrade.
At the start of the 2020 pandemic lockdown, most Australian organisations put any plans to upgrade their corporate mobile fleets on hold.
Now as we head towards mid-2021, and we settle into a new cadence of work, many organisations are reflecting on the tools they are providing to their workers to enable them to work efficiently and securely from anywhere. The mobile fleet upgrade is back on the table.
Using Device Provisioning for end user 'out-of-the-box' experience
Open the box – remove the device – start working
Device provisioning lets employees get on with the job immediately.
Device provisioning is a term loosely used to describe all the tasks required to prepare a mobile device for an out-of-box end user digital experience.
MobileCorp already offered a device provisioning service prior to the pandemic, however, with the enduring shift to remote working, organisations are now seeing the value in minimising the steps that end users need to take in order to get up and running with their new device.
MobileCorp device provisioning can include
Device procurement

Devices unboxed, battery charged, updated to the latest OS version

Physical SIM inserted and assigned to end user; or eSIM service assigned and activated

Carrier service and plan applied

Asset Inventory Registration - ownership, device, service, cost centre details captured

Screen protector and protective case applied

Bulk or individual deployment

End user communications

Support helpdesk
MobileCorp also offers a Telstra-approved Buyback program delivering commercial, security, and environmental benefits. Learn more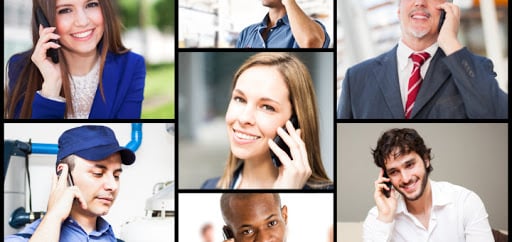 Using eSIM for faster end user connectivity
Scan - start working
In the past six months the embedded SIM - or eSIM- has become the 'go to' technology to manage mobile network connectivity in 2021.
While the eSIM has been around for the past 3-4 years, it has come into its own during Covid-19. The pandemic lockdown and the continuing climate of remote work has underlined the limitations of using physical SIM cards.
eSIM technology is now available in all of the latest smartphone flagship phones and tablets, and Australian carriers like Telstra have made it simpler to access.
Moving to eSIM has immediate and significant benefits when deploying new devices to remote workers.
Actions NOT required when using an eSIM are
no requirement for the end user to source or retrieve a physical SIM card from a carrier or employer
no requirement for the end user to insert a physical SIM into the device - which, let's face it, can be a little tricky without a SIM card ejector tool
a greatly simplified process to activate the eSIM service requiring little effort on the part of the end user
no existing SIM or other plastic packaging for the end user to dispose of
With eSIM, the process for MobileCorp's business and enterprise customers, is greatly simplified.
The organisation chooses the required plan for each end user. MobileCorp then updates Telstra network records and the organisation's Corporate Asset Register; pre-activates the eSIM profile and emails it as a QR code to the end user who has only to scan the QR code with the device's camera to download the profile.
A number of MobileCorp largest customers have shifted entirely to eSIM in the past six months.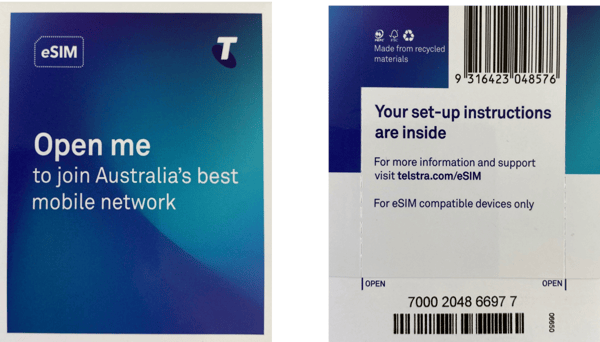 Using MDM for end user zero touch deployment
Zero-touch secure access to corporate network and tools
For remote workers, MDM means their new corporate device lands with all the tools they need. The device is set up to provide them with secure access to corporate email, applications, and network.
MobileCorp is a VMware, Microsoft and Jamf partner. Our MDM|EMM managed service includes:
audit and remediation of existing instances
design and build of new instances, and configuration of profiles
deployment of environment, enrolling and deploying bulk devices
security management including device wipe, kiosk mode, profile sync
remote application management
proactive monitoring and technical support service desk
data and asset management and reporting
CASE STUDIES: VMWare deployments for Metro Trains and Coates Hire

---
About MobileCorp
MobileCorp is an enterprise ICT solutions company with a mission to deliver our customers a communications technology edge. We provide Managed Mobility Services, Enterprise Mobility Management, Complex Data and IP Network and Security, and Unified Communication solutions. We have a proven track record providing managed services for Australian enterprise and business, and we are a Telstra Platinum Partner. Contact Us