Talking on the phone was practically extinct until the pandemic lock-down. Suddenly we're rediscovering our phones can be used for actual conversation.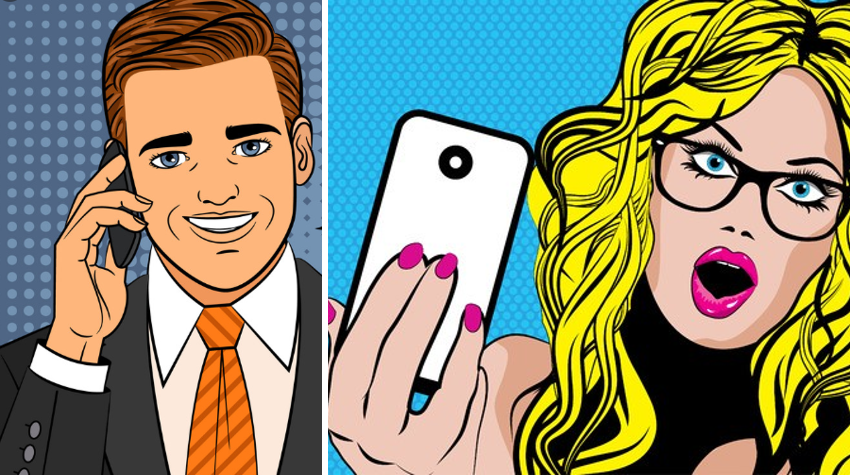 We've barely spoken on the phone for years
It's probably difficult for anyone under the age of 50 to remember when phones used to be 'all about the talk.' Only on TV shows will younger generations have witnessed the phenomenon of the family telephone hung on the kitchen wall or honoured with its own little telephone table in the hallway.
Before the arrival of the mobile phone, the home phone was in hot demand. Teenagers would monopolise the device, disappearing into bedrooms carting handset and base and trailing cords to engage in deep and meaningfuls. With one line per household but sometimes two handsets, there was always the risk of being eavesdropped on by a parent or sibling ...think Eleven and Mike on 'Stranger Things'.
Then after a century of talk it all began to change... the rise of emailing, texting, social messaging... driven by the arrival of the mobile phone.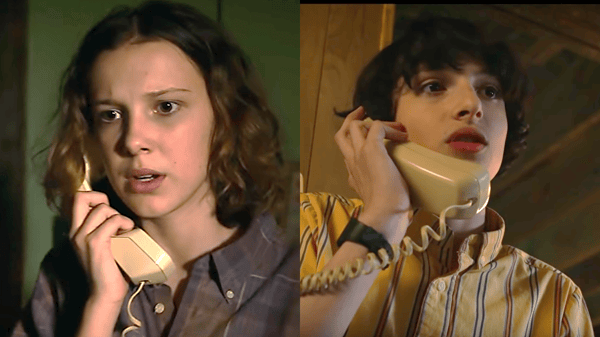 Don't call me and I won't call you!
It's an unspoken pact. We don't really want people to call us, and we don't really want to call anyone.
We've realised that talking is so much more effort than texting or messaging.
Talking means having to listen and wait your turn to reply. It requires far too much energy - intellectual and emotional - and too much concentration. It's difficult to have a meaningful conversation and watch Netflix or be gaming at the same time.
Talking is also inconvenient. People call at the most inconvenient times. How much easier to have little bite-sized pieces of communication, when we are ready, and on our own terms. No having to wait for the other person to reply, and no having to reply at all it we don't want to.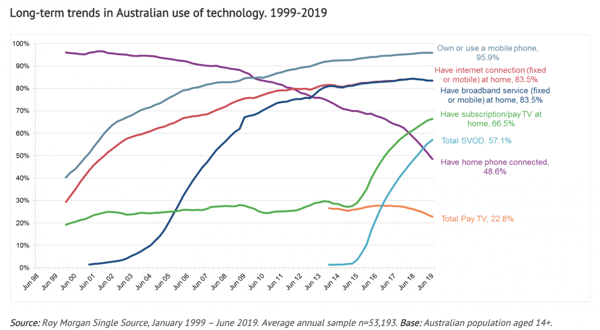 In 2001, more than 96 per cent of Australian homes had a landline phone. By 2019, that number had plunged to 48.6 per cent, according to Roy Morgan.
In the last five years, even full-grown adults have seemingly given up on the home phone. To be fair, the only people calling on our landlines since 2015 have been elderly family members and telemarketers. In 2020, even the elderly are on their smartphones and tablets, so we are really only left with the tele-spammers.
But it is not only the demise of landlines that has caused the drop in voice calls, we have stopped answering all forms of voice calls - on mobile and OTT voice apps as well.

We now prefer to complain by email and our favourite way to receive customer support is by chat.

If there is no Caller ID, it goes straight to voicemail every time.
And then...COVID-19
Suddenly, seemingly overnight, we are in lock down, socially isolated or distanced to some degree or another.
The incidental chats - real conversations - that we had as we went about our day are no longer available to us.
Professionally, and personally, we have needed to find new means to communicate, collaborate, and support each other.
Video chat is the 'new normal'
When it all began - a very long two weeks ago - we were given the option at MobileCorp to work from home or come into the office if we wanted to. I chose the office every day. I prefer the energy, humour and the talk that is available on-demand from my colleagues in the office.
Now the choice has been removed, and we are all working from home. We are all ages, we live all over Sydney - some in houses, some apartments; and we are at varying life-stages - some with kids, some without, one on the way! We need to find new ways to communicate and collaborate.
The same scenario is playing out across Australia. People sheltering in place and working from home are embracing video conferencing and remote meetings. Zoom saw a 67 percent increase in the usage of its app from the beginning of 2020 to mid-March. Microsoft Teams added 12 million users in a week to take its users to a global count of 44 million. On mass we are also FaceTiming and video calling on Messenger and WhatsApp.
And we are using the phone...as a phone
But we are also rediscovering the power of the old-fashioned voice-only phone call.
In a time of social distancing, it turns out a phone call is "how we connect", without risking a nasty infection.
In huge numbers we are once again picking up the phone and talking. Telstra estimates an increase in mobile call volumes on certain routes and geographies of more than 50 per cent.
In the UK there has been a surge to double the number of voice calls being made over mobile and landline networks since that country's lock-down.
In New Zealand locals have been encouraged to use Internet-based calling options such as Skype or Facetime, as the phone network failed to cope with the massive spike in voice calling.
Put simply "it's good to talk"
These are anxious and challenging times. Many of us, or our friends and family members, have lost our livelihoods - hopefully temporarily - and all of us have had our normal routines turned upside down.
The best way to alleviate our fears is to share them. To vent. To talk. To listen. And to remind each other we are all in this together and we will get through it together.

It can be difficult to have these conversations, but it is damn near impossible to have them by text.
In the 1990's British Telecom coined the phrase "it's good to talk". Now 20 years on, it seems we are realising more than ever in these COVID-19 isolating times, just how good it truly is to talk.