Got an idea for how 5G might deliver a significant benefit to your business? You may be eligible to access a Government grant which aims to speed 5G adoption.
Applications for Round 1 of the Australian 5G Innovation Initiative open 19 February 2021, and close 31 March 2021.
The Australian 5G Innovation Initiative was announced as part of the September Budget and aims to demonstrate the capabilities of 5G, accelerate the adoption of 5G by Australian business, and to create jobs through innovative use cases.
Grants for projects that demonstrate the value of 5G
The Australian 5G Innovation Initiative has been launched by the Department of Infrastructure, Transport, Regional Development and Communications. The objectives are to
support emerging commercial use cases of 5G in key industry sectors

demonstrate the value of 5G to businesses in Australia

support private sector investment in 5G trials
The intended outcomes of the program are:
to boost productivity and create jobs with 5G technology, responding to the needs of different industries

to bring forward the potential 5G economic and productivity benefits to the Australian economy by demonstrating 5G applications

to encourage the more rapid deployment of 5G in Australia, in turn supporting increased investment in telecommunications infrastructure and jobs.



What Grants are available?
A total of $10 million worth of grants is available in Round 1, with an additional $10 million in Round 2. Grants of between $100,000 and $2 million will be offered for each individual project.
Who is eligible to apply?
To be eligible you must:
have an Australian Business Number (ABN)
be registered for the Goods and Services Tax (GST).
You must also be one of the following:
an entity, incorporated in Australia
a company limited by guarantee
an incorporated trustee on behalf of a trust
an incorporated not for profit organisation
a Local Government or State/Territory Government agency or body, where an application involves a partnership with at least one other eligible entity
Joint applications are acceptable, provided there is a lead organisation who is the main driver of the project and is eligible to apply.
What is the criteria for an eligible project?
To be eligible a project must:
conduct trials that undertake rigorous, commercial, and replicable testing of technologies that make use of 5G
identify solutions that demonstrate 5G's capabilities.
Eligible activities must make use of at least one of the following core 5G capabilities:
enhanced mobile broadband
ultra reliable, low latency communications
massive machine-to-machine communications
What are examples of eligible Grant projects?
The aim of the Initiative is to test and develop 5G applications, services and products to demonstrate the benefits for businesses to adopt 5G solutions. The grants will help businesses, including small to medium enterprises, to demonstrate the wide range of capabilities for commercial and industrial uses of 5G.
Agriculture Projects
5G sensor nets deployed for on-farm monitoring, providing real-time information about soil moisture, water levels or silo levels. This data can support farmers make data-driven decisions in farm management. 5G can also support automated farm equipment that could spray chemicals or pick fruit more accurately and efficiently.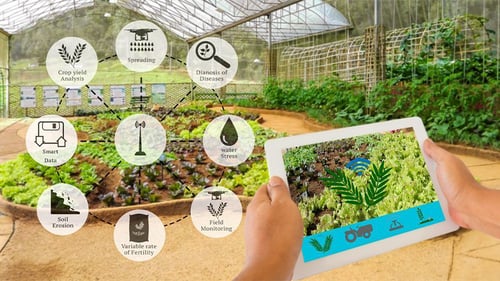 Manufacturing Projects
Live device monitoring over 5G to predict equipment wear and schedule predictive maintenance in manufacturing and industrial locations and provide real-time feedback on the performance and operation of machinery.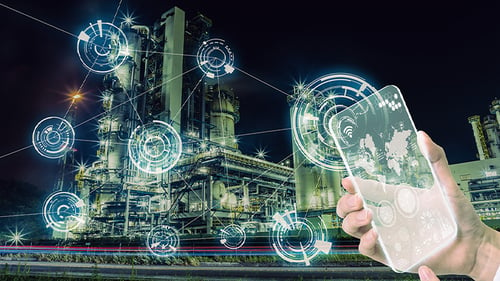 Healthcare Projects
5G networks could connect diagnostic imagery to specialists in real-time. Through wearables, doctors could have real-time information about patients' conditions. Another key benefit of 5G is the sharing of large images and files. 5G could pave the way for wireless X-ray and MRI operations.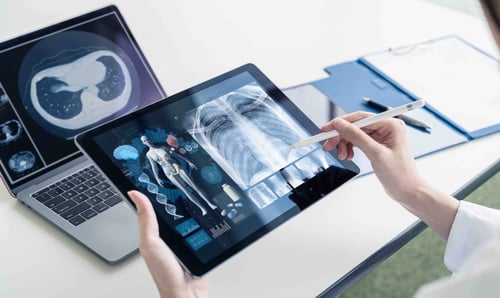 Transport and Logistics Projects
5G-connected smart tags could provide real-time tracking for goods as well as providing insights on food freshness. Enhanced digital labelling could improve place of origin information. 5G will enable cargoes to be tracked over long distances with optimised coverage. 5G solutions for the maritime industry will enable higher speed and lower cost compared to satellite connectivity, making it ideal for near-shore activity and in turn, enabling the
next wave of maritime communications. Applications could include IoT enabled cargo that allows remote cargo monitoring and remotely controlled autonomous vessels. 5G will enable organisations to optimise their routes through improved visibility, and avoid unnecessary trips and inefficiencies. In high population, high traffic density areas the improved geolocation tracking of 5G could ensure activities are not compromised by network congestion .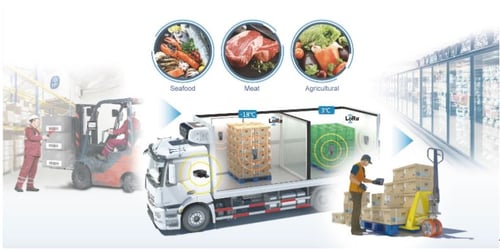 Image credit: Advantech
Construction Projects
5G could provide workers with building visualisation on site through augmented reality glasses. 5G's enhanced mobile broadband can enable 8k video streaming which can be paired with edge computing, i.e. surveillance cameras, to scan video footage and could keep track of onsite personnel. See Taylor Construction Case Study.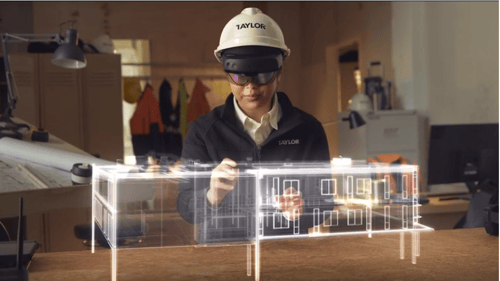 Retail Projects
Retail is in a reinvention phase following 2020. Temporary pop-ups, self-serve kiosks, relocations and new in-store
experiences such as augmented reality will all be crucial to a retail recovery. Retailers could use the greater speed and capacity of 5G to expand their offerings and increase efficiency with, for example, interactive digital displays, virtual reality and immersive augmented reality experiences.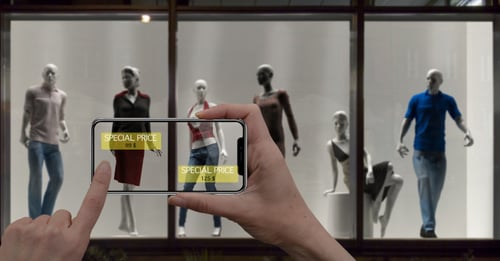 How to get started?
The application process is online. Download these documents for more detailed information.
Alternatively, if you have a great idea and would like to partner with MobileCorp to define a Proof of Concept trial and apply for a grant, please contact:
Phill McSherry
Chief Technology Officer
phill.mcsherry@mobilecorp.com.au
0419 173 333
Gavin Lo
Sales Director
gavin@mobilecorp.com.au
0408 242 526
MobileCorp is an enterprise ICT solutions company with a mission to deliver our customers a communications technology edge. We are a Telstra 5G specialist partner and a Cradlepoint 5G signature partner. We provide Managed Mobility Services, Enterprise Mobility Management, Complex Data and IP Networks, and Unified Communication solutions. We have a proven track record providing managed services for Australian enterprise and business, and we are a Telstra Platinum Partner.