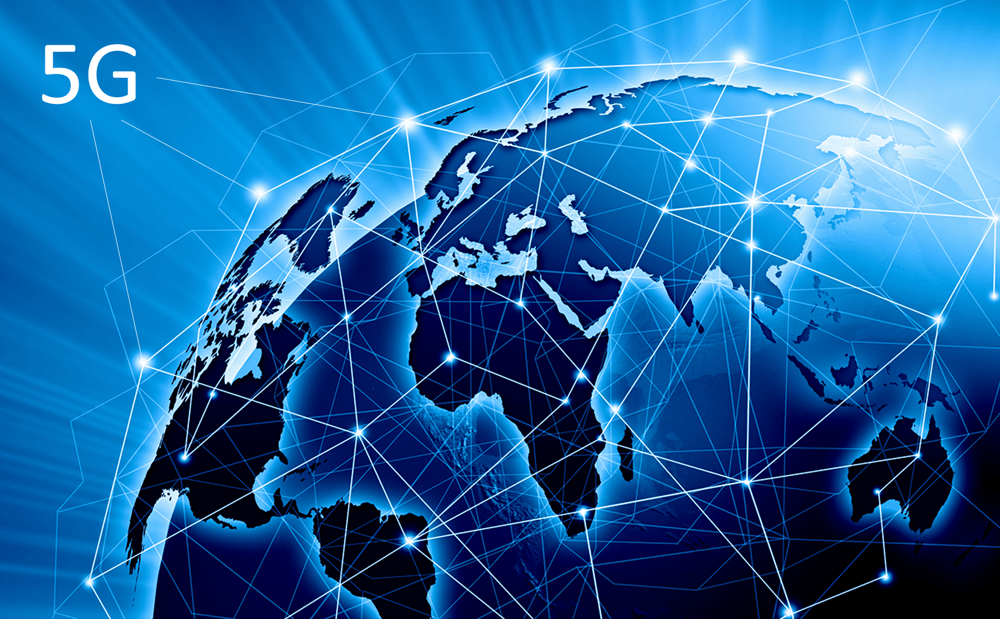 Telstra 5G has expanded its reach to half of the Australian population, while across the globe 15 percent of the population has access to 5G.
2021 is going to be the year that 5G coverage goes mainstream for Telstra customers. Already 5G coverage is available to half of the Australian population. Telstra plans to hit its goal of 75% population coverage by the middle of the year.
To reach the milestone, Telstra has now constructed 2,650 5G sites around the country. There are already over 750,000 5G devices active on the Telstra 5G network.
The statistics position Telstra as a global leader in 5G network expansion.
Half the global population to have 5G by 2025
Meanwhile it is forecast that 5G will be available to half the world's population by 2025.
Already the global reach of 5G has topped 15 percent. By the end of 2021, this coverage is predicted to grow to about 25%.
Worldwide 5G coverage is projected to grow at the staggering rate of 253.84%, reaching about 4.1 billion people by 2025, which is about 53% of the world's population.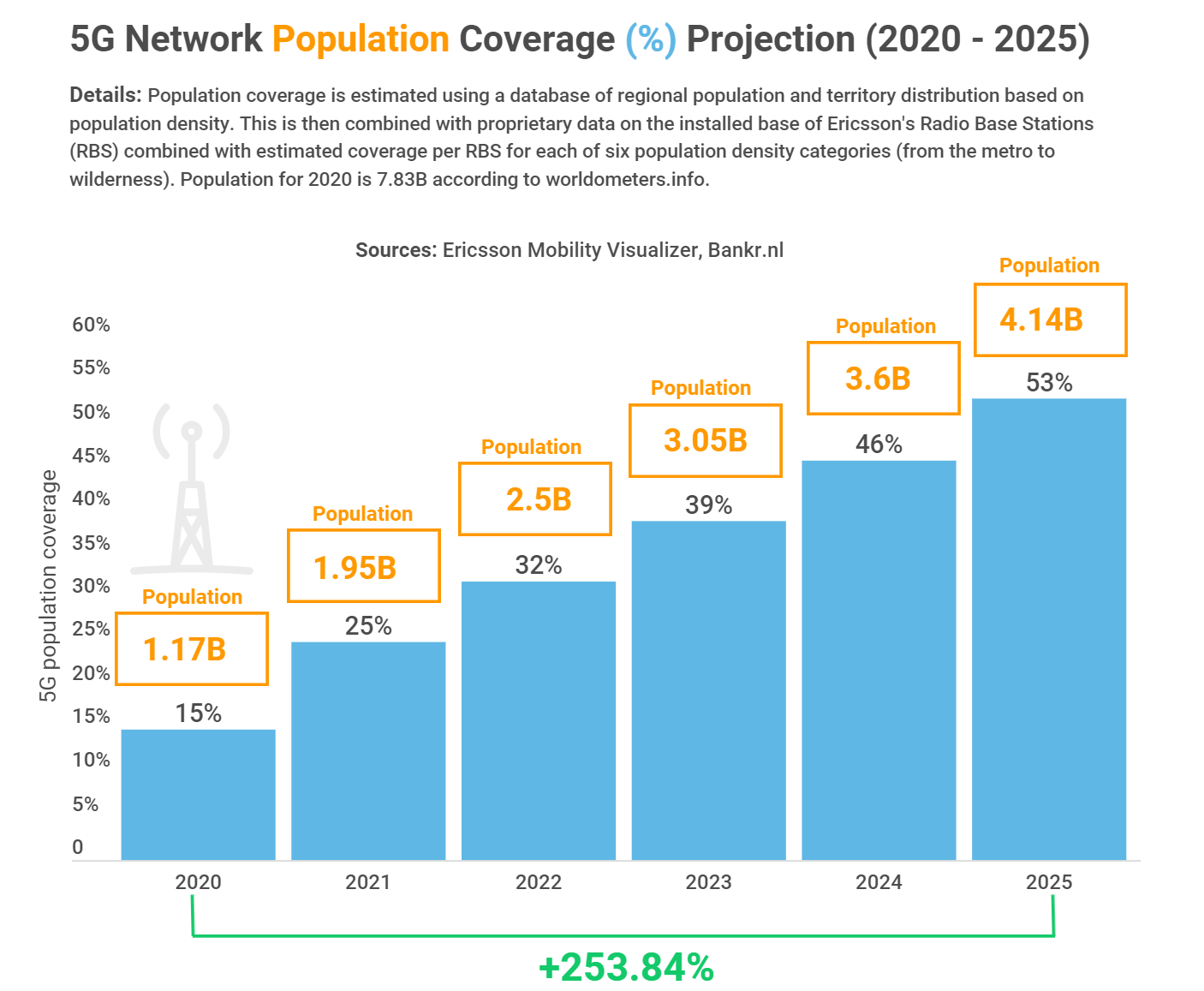 These findings come from Dutch financial comparison site, Bankr, who made its calculations using a database of regional population and territory distribution based on population density. This was then combined with proprietary data on the installed estate of Ericsson's Radio Base Stations (RBS) combined with estimated coverage per RBS for each of six population density categories (from the metro to wilderness). The baseline global population for 2020 was set at 7.83 billion.
Asia-Pacific is leading the world in 5G coverage
The 5G expansion is being driven by a select few regions in Asia, and the US, followed by Europe.
Asia-Pacific is the current leader in 5G after undergoing a rapid migration in mobile broadband networks and smartphones, Bankr highlights strong government support for 5G in APAC nations like South Korea, New Zealand, Hong Kong and China, as instrumental in pushing the region to the forefront.
It is forecast that China will account for about a third of all 5G connections globally by 2025 with 28 percent of the world's connections.
Other regions such as the US and Europe are catching up, with the US government proposing new policies to ensure all citizens are covered by the network, and Europe.
---
About MobileCorp
MobileCorp is a Sydney-based communications technology company. We are a Telstra Platinum Partner and 5G Specialist, as well as a Cradlepoint 5G Signature Partner. We support Australian enterprise, business and government by providing managed endpoint services and ICT services including 5G for business solutions, enterprise wireless networks, managed connectivity, mobile device security, mobile device management, expense management and Managed IT services.