Is it better to manage your mobile fleet in-house or outsource the operation to a Managed Mobility Services partner?
For most Australian enterprises it will be more efficient and cost effective to outsource mobility management.
Here is six reasons why:
1. You need to support your distributed workforce - fast!
With mobility being a baseline productivity tool for your post-Covid distributed workforce, it is imperative that IT helpdesk personnel are able to provide rapid support to a growing population of mobility users.
An MMS provider will provide a support channel manned by mobility experts. They will be able to respond to your distributed workforce better and faster than you can probably do in-house.
They will have procurement and provisioning channels in place to speed the delivery of devices; and they will have direct access to your telco carrier's network systems so that issues can be resolved without the time-consuming double-handling of dealing with the carrier's support service.
2. You want to free up your IT team - hand it all over or plug the gaps
We've said it before and we'll say it again – mobility is not really IT! At least, that is how many IT specialists feel.
Ordering a new device, assigning a carrier's service plan, issuing and activating a SIM card, auditing bills, monitoring usage and shared data pools - not IT!
Even in businesses with large mobile fleets, few IT departments have a dedicated mobility resource - with responsibilities often split between IT, finance, procurement - and even HR.
Building in-house expertise across the different stages of the mobility lifecycle is, at best, time-consuming and, at worst, costly, resulting in sub-par outcomes.
MMS providers can deliver a full-service online environment to manage all operational mobility requirements.
Alternatively, MMS providers can deliver custom modules to help IT departments plug their knowledge or resource gaps – such as telecom expense management (TEM), mobile device management (MDM), asset inventory management, procurement and provisioning, helpdesk, or telco carrier services.
3. You recognise the benefits of using experts - keeping your head in the game
Like all technologies, mobility is constantly evolving.
In-house mobility management can introduce some risk factors such as lack of industry expertise, security and governance gaps, and an inability to be agile in responding to changing technology needs.
In-house management is also likely to be predicated on manual processes, and that can cause significant time and resources to be wasted and costs incurred.
An MMS provider has a 'mobile-first' focus and will give you access to best practice knowledge, support and resources, including insights around existing carrier processes, and emerging technology and trends in the mobility workspace.
4, You want visibility of costs and usage - all eyes on the bottom line
It is not uncommon for many Australian businesses to have limited visibility of their mobility costs.
A key outcome of mobility management is granular visibility of expenditure.
With the help of an MMS provider, you will gain visibility into benchmark data, as well as a detailed understanding of costs and usage down to individual end user..
This transparency can act as a continual audit with every employee's eyes on their bill.
it can also inform corporate governance including security and usage policies.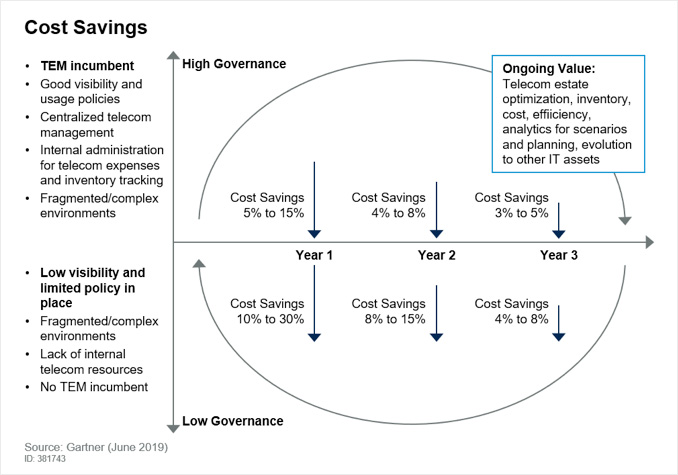 5. Because outsourcing will pay for itself - savings average 12 percent
Research consistently shows that organisations spend less when they outsource mobility management.
According to a Gartner survey, outsourcing to an MMS provider reduces Total Cost of Ownership by an average of 12 percent. Impressively, 17% of respondents reported savings of more than 20 percent.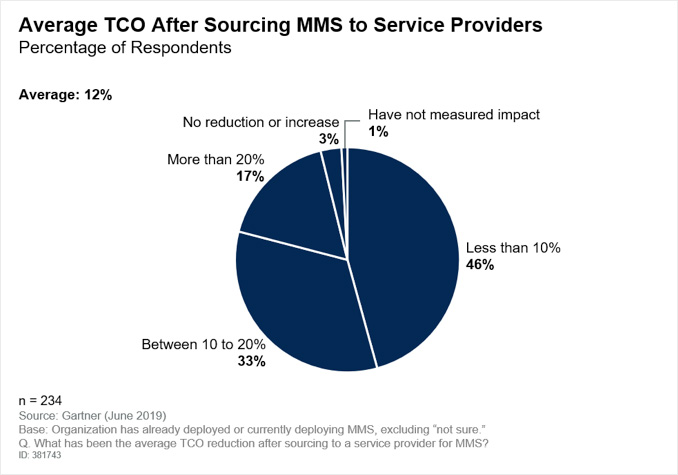 This outcome is the sum total of all the activities undertaken by your MMS provider.
These will include telecom expense management, asset inventory management, reporting analytics as well as the savings associated with increased productivity which arise from faster and more effective support of your workforce.
Costs saving may also arise from being able to realign internal resources currently responsible for managing mobility issues.
6. You want to negotiate with Carriers from a position of strength
Even though Australia's major telecom carriers have shifted to month-to-month contacts with no lock-in term, still most enterprises will look to revisit and renegotiate every 24-36 months to ensure they are aligned with the most competitive pricing and plan constructs.
An MMS provider can facilitate that negotiation by providing accurate data intelligence to benchmark your expenditure.
Additionally, you will have the ability to audit your monthly carrier bills continuously to ensure you are being charged accurately, and to extract better value from your mobile fleet throughout the contract term. An MMS provider will have both the data and the knowledge-based resource to raise billing errors and see the process through to credit resolution.
Wh
at does it cost to outsource your mobility management?
Pricing for a mobility management service will vary depending on the size of your fleet and the service inclusions provided.
There is usually some flexibility in negotiating with a MMS partner, and when comparing one partner to another, you should always ask for
references from existing customers with the same level of MMS you are considering

any SLA commitments provided

details of the experience/qualifications of the managed service consultants who will be fulfilling your orders

details of how your data is secured

Telstra Enterprise Partner accreditations (if your fleet is with Telstra)

what account management and escalation points are included

what offline business intelligence reporting is included

is there an option to agree automated proactive optimisation activity

will the MMS partner fulfil optimisation activity or just make recommendations

is delivery of devices included and at what are the delivery windows

service desk support hours and communication channels

is there an option for a VIP service

is there an option for all end users to transact directly or will orders be funnelled through nominated representatives
Telstra Adaptive Care
The cost of outsourcing mobility management in Australia will start from $3 per service per month for a minimal viable product like Telstra Adaptive Care.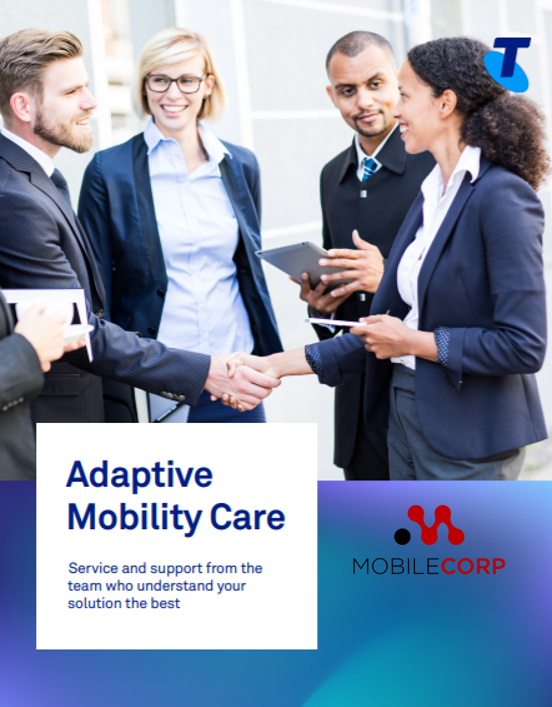 Bluewater Control by MobileCorp
A full-service SaaS MMS platform backed up by an Australian-based support desk with direct access to carrier network systems, ticketed order fulfilment, telecom expense management, and online, real-time analytics and reporting will range in cost from $6-$11 per service per month.
MobileCorp deploys, provisions, and supports the Bluewater Control platform. It is Australia's leading Mobility Management SaaS platform, however as with all tech, it is only as good as the human fulfilment partner behind it. MobileCorp is one of Australia's leading mobility management service providers with a proven track record managing the mobile fleets of over 450 organisations large and small.
If you are with Telstra, MobileCorp is a Telstra Platinum Partner for both Mobility and Services, with direct access to Telstra network services.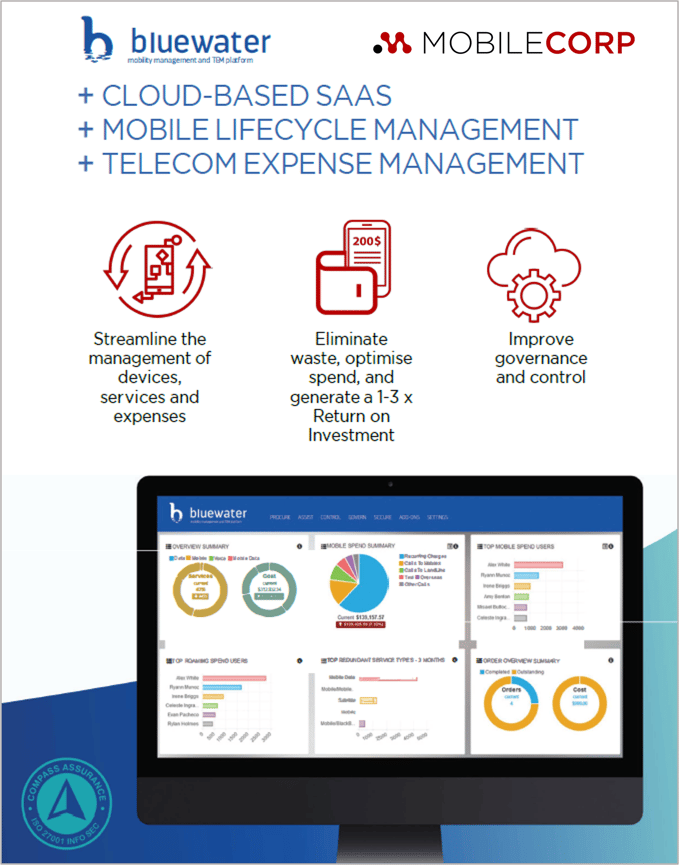 For a demonstration of Bluewater Control, call MobileCorp on 1800 243 252.
MobileCorp Custom MMS
MobileCorp also offers a custom Mobility Management Service 'made to measure' for specific corporate requirements. This solution starts from $6 per service per month. Select from modules including
Procurement and Service Portal
Priority Support Helpdesk including Carriage management
Asset Lifecycle Management
Asset Inventory Management
Telecom Expense Management
Mobile Endpoint Security
Mobile Device Management | UEM e.g. Microsoft Intune, VMware Workspace ONE
End-of-Life Buy-Back Program
Jasper M2M SIM management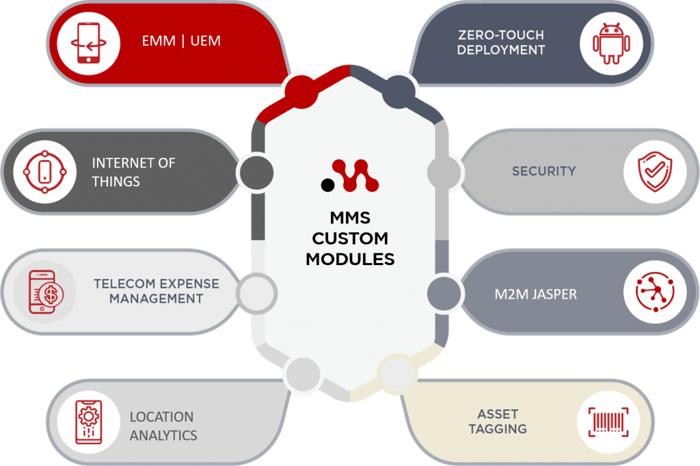 ---
About MobileCorp
MobileCorp is an enterprise ICT solutions company with a mission to deliver our customers a communications technology edge. We provide Managed Mobility Services, Enterprise Mobility Management, Complex Data and IP Networks, and Unified Communication solutions. We have a proven track record providing managed services for Australian enterprise and business, and we are a Telstra Platinum Partner based in Mascot, Sydney.