Liberate your workforce by seamlessly transferring between devices
Telstra Liberate allows employees to unify their devices - laptop, tablet and mobile - and seamlessly transfer calls on the go. Since call integration happens in the network, there's an effortless handover between mobile and landline calls.
Liberate is ideal for a collaborative distributed workforce including field workers, sales teams, and employees working from home.
What is Telstra Liberate?
Telstra Liberate is a Telstra network unified voice solution. UC features include video calls, Instant Messaging, Presence, conferencing, and contact details from the directory.
Telstra Liberate allows employees to switch seamlessly between devices. One number and simultaneous ring on multiple devices lets users answer calls on the nearest phone. At the same time, a single voicemail means never missing customer messages, with no need to go back to the office to access voicemails.
End users enjoy the best of their desk phone on their mobile for an office-like experience on the go
Telstra Liberate with MobileCorp
MobileCorp offers professional services to scope, procure and assist migration to a mobile-first or cloud-first collaboration strategy.
Liberate business case evaluation
Liberate deployment execution including application deployment
Administrator or End User training
Integration with TIPT
MobileCorp also provides a monthly managed service which can be charged on the Telstra bill. It includes:
all Liberate Customer Group Administrator (CGA) management and maintenance tasks:

profile management including adds, moves and changes
password management
voice configuration
calling configuration and management

fault management
end user support desk
Telstra liaison, procurement and connectivity management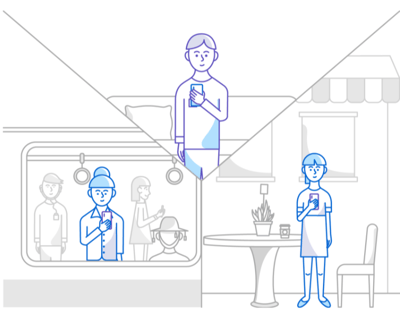 How does Telstra Liberate Work?
Intelligence within the Telstra network connects the SIM on your mobile devices as though it is an extension of your PBX or UC service. This deep integration allows your mobile devices to function like a desk phone. Mobile calls have prioritised routing on the 4G voice channel. This enables better call quality than with Over The Top (OTT) apps using data channels.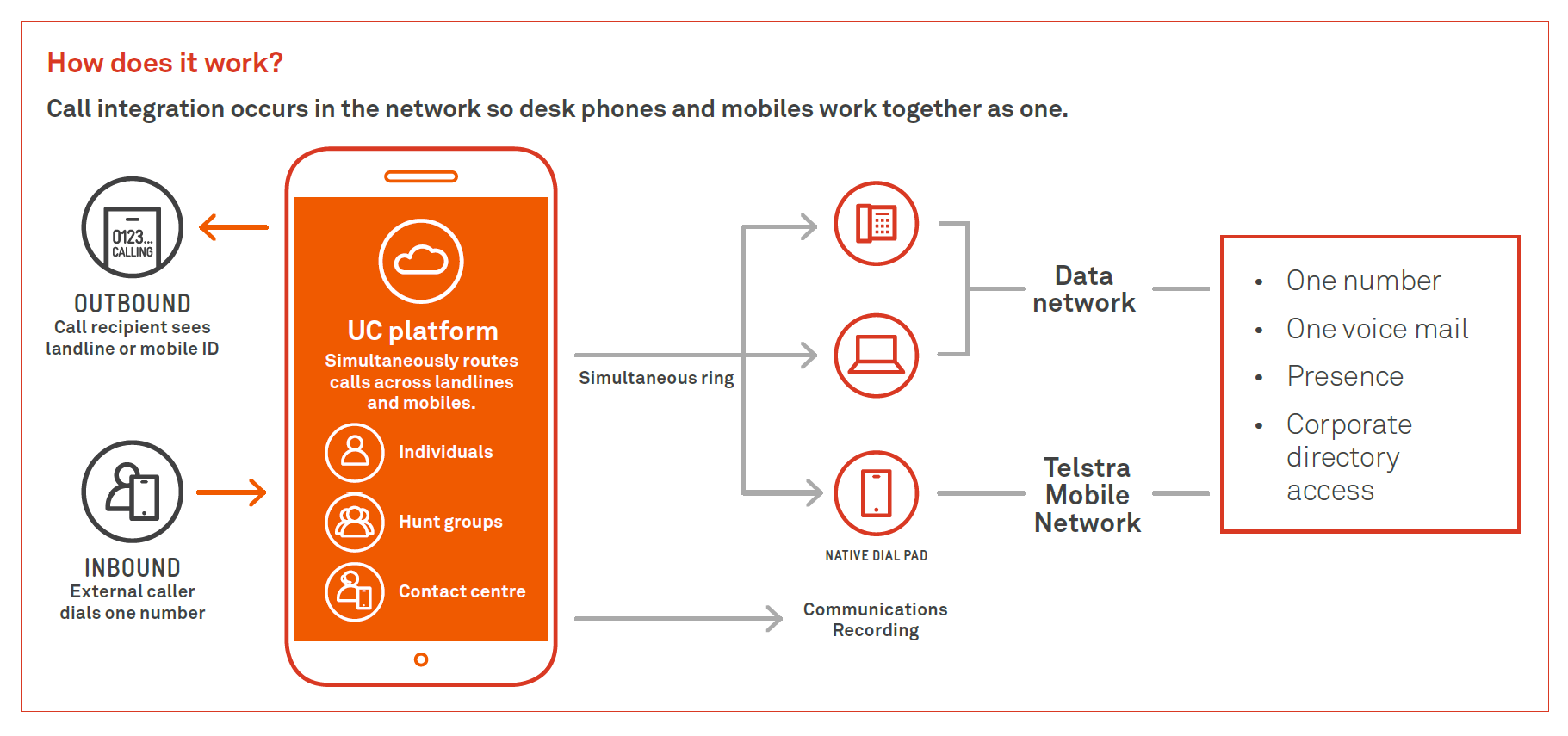 Things to know about Telstra Liberate
To take advantage of Telstra Liberate you will need to have
A Telstra mobile service with unlimited standard national calls included; and
An existing TIPT service with Standard or Executive pack.
Or
A Telstra mobile service with unlimited standard national calls included; and
An existing SIP Connect Business Line or Business Trunk pack with SIP Complete calling plan (unlimited standard Telstra, or, can be included as an add-on option to a Telstra TIPT cloud collaboration environment.
Telstra Liberate with TIPT
TIPT, or Telstra IP Telephony - is Telstra's comprehensive cloud calling platform, offering a consistent experience across multiple devices and locations, helping hybrid workers to be more productive
Liberate is an optional add-on option with TIPT.