ISDN is dead… and soon to be buried
Mandatory ISDN disconnections started in September 2019 and will continue aligned to the NBN rollout. If your business still features ISDN as part of its network, you need to act fast.
The dismantling of ISDN is a global trend. Many European countries have already completely phased out ISDN. Phone companies like Verizon have phased out ISDN in the US, and in the UK the entire ISDN infrastructure will be retired by 2025.
ISDN disconnection in Australia is being aligned with the rollout of the NBNTM. First, Telstra disconnected all copper (PSTN) lines; then from 30 September 2019, ISDN lines began to be dismantled.
For most business premises ISDN disconnection has already occurred. For many more the cut-off it is eminent with the entire network to be shut down by 2022.
Do I need to migrate off ISDN?
Migration off ISDN is non-negotiable because Telstra is ripping the physical infrastructure out of the ground. NBN access technologies – of varying types – will replace the ISDN network.
Migrating off ISDN means finding a new technology for your voice calls, video, and messaging.
The upside of migrating is the opportunity to introduce updated technology to the network so that the business can take advantage of advances in unified communications.
A key component of an ISDN migration is deciding what new technology to shift to. The options are a SIP Gateway, SIP Conversion, or Hosted PABX.
When will my business ISDN lines be disconnected?
There has been a great deal of unscrupulous behaviour around this subject with all the major carriers – Optus, TPG and Telstra – all being fined by the Courts for exaggerating disconnection timeframes to entice consumers to migrate.
At MobileCorp we don't believe in scaremongering. We deliver the facts so our customers can make an informed decision.
The truth is that every business address is different. The disconnection date will have already passed for many and could still be months away for others.
Know these three facts to decide the urgency of your situation.
The Australian Government wants business to have a wide choice of options post-ISDN.
When NBN is in place providing a fibre-based infrastructure to a premise, the business can choose from hundreds of RSPs. Without NBN in place the choice would be limited to RSPs with their own fibre products such as Telstra, TPG and Optus.
When a business address is categorised as 'NBN-ready' the ISDN disconnection could take place any time, and the first phase of disconnections are already happening.
If your business premise is in an area which is NOT NBN-ready, you have more time. For instance, if your address is in an area where build has not commenced then you have at least 18 months before your ISDN will be disconnected.
You can find out if your business premise is in an NBN-ready area here.
When exactly will disconnection occur? The short answer is that you are unlikely to know a precise disconnection date until 90 days before the disconnection is due to take place.
That is when your current ISDN service provider – e.g. Telstra, Optus, TPG – will write to advise you. Unfortunately for many businesses, 90 days will not be long enough to migrate to a new technology.
You can find out if an NBN disconnection date has been announced for your business by typing your business address into the NBN rollout map and clicking on the link to more address information.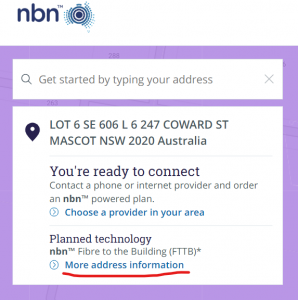 In fact, there are compelling business reasons to migrate well before the disconnection date.
Reason 1. Risk management
Migrating to ISDN early means the business has a longer management window should any unforeseen issues arise.
Reason 2. Improved voice service
Post-migration the business will enjoy an improved voice service with faster speeds and reliability.
Reason 3. Lower operating costs
In terms of operating cost, the ongoing monthly cost of the new voice service will be less than the existing ISDN service – unless you are expanding the business. Typically, the ongoing monthly costs for SIP are around half the cost of existing ISDN plans, and the business benefits offered by SIP are significant, allowing for remote seamless working, scalability of users, and business continuity.
Reason 4. New telephony equipment
Sometimes the business will need to invest in new telephony hardware equipment. If that is the case, the timeframe for migration will be longer and the potential for disruption higher. This is not an exercise best performed under time pressure. The only benefit in waiting would be to budget for that expenditure, should the disconnection timeframe allow for that scenario.
What are the alternatives to ISDN?
Most businesses will move from ISDN to a SIP solution. However, there are three main alternatives to the current ISDN infrastructure.
SIP
SIP technology can be delivered over the public Internet, or over an MPLS private network and supports QoS unified communications.
SIP Gateway
A SIP Gateway utilises an NTU (network termination unit) sitting between the ISDN infrastructure to convert ISDN standards – which were designed to support voice and data transmission over the traditional copper network – to a digitised SIP format designed to transmit over the Internet (i.e. IP telephony).
Hosted PBX | Cloud Telephony
Hosted PBX moves telephony services to the cloud, sitting with a 'host' also known as a service provider who remains responsible for the availability, security and upkeep.
Most Australian businesses will choose to migrate off ISDN to a SIP solution. SIP technology is future-proofed and will survive voice and data convergence and transitions, meaning it is a safe investment.
SIP and VOIP often get used interchangeably as if they are the same thing, but they are not.
VOIP refers to Voice over Internet Protocol and refers to making a voice call over the internet. That call can be M made from a IP-enabled handset, or a PC-based softphone feature.
SIP stands for Session Initiation Protocol and is a technology used for initiating, maintaining, modifying and terminating real-time sessions of video, voice, and instant messaging between two or more endpoints – phone, computers, IoT devices – on the Internet.
SIP has overtaken VOIP, and in 2020 is the leading business telephony technology solution in Australia.
Compared to ISDN and VOIP, SIP delivers higher quality of service (QoS), faster speed, is easier to scale, and offers unified communications features – not just voice.
Compared to ISDN, SIP offers a number of benefits.
For many Australian businesses SIP will cost around 50 percent less than ISDN due to free calling between offices and better call rates, especially for international calls.
Quality of Service (QoS).
Simple deployment. Setting up SIP should only take a matter of days. Once it has been deployed, adding new Unified Communications services is easy.
Flexible, supports remote working. As an Internet-based service, SIP can be accessed and used from any connected location or devices, allowing for remote usage by employees that are out of the office.
It's easy to add or remove new phones/users without having to bother with hardware or infrastructure changes.
Continuity and reliability. With SIP, it's a simple matter to reroute calls to backup sites, mobile devices or otherwise as needed if there are any service interruptions.
For the full story on SIP, check out Unified Communications – SIP.
A SIP Gateway is a device that bridges ISDN and SIP technologies. It allows a business to keep its existing on-premise phone system (PBX) but still access SIP trunking and a range of SIP-based unified communications products.
There are plenty of unscrupulous vendors around telling businesses they will need a new telephone system when they migrate off ISDN, but this is often not the case.

If your phone system is working well for you it is unlikely you will need to purchase a new system.
If you haven't budgeted for a new phone system, a SIP Gateway is an inexpensive interim technology to secure longevity for your legacy phone system. This is an option if your current system is meeting all your needs, you have no budget, and/or you don't need scalability.
Known as an NTU (Network Termination Unit) or a SIP Gateway this device will convert ISDN voice calls to SIP. Dependent on the size of the phone system this could cost anywhere between $300 and $3,000.
First of all, a PBX (Private Branch Exchange) is shorthand for the name used to describe a multiple line private telephone system used by companies or organisations. It allows business users to communicate internally and to the outside world using channels such as ISDN.
Traditionally, PBX phone systems have been an expensive investment. Installed on premise, the office PBX typically cost thousands of dollars in equipment, configuration and setup costs, office cabling and networking. It requires the purchase of compatible handsets and has a limited number of device ports which equals handsets. So, as a business grew, it would typically outgrow its PBX.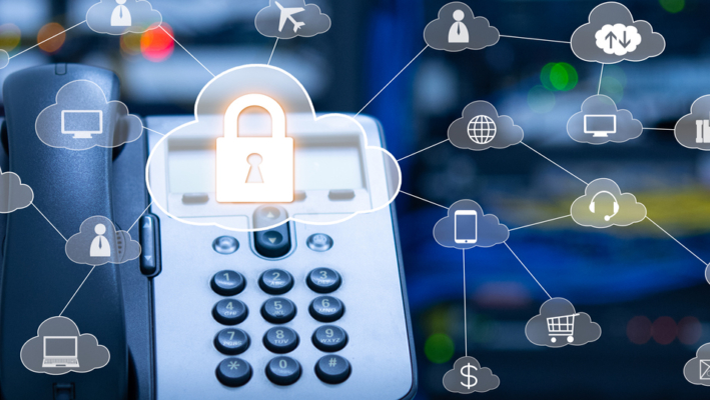 Hosted PBX does away with the whole messy problem of an on-premise solution.
The PBX is hosted in the cloud, which simply means it is securely stored on a server at a 'host' – also known as a cloud service provider (CSP) – premises.
The host is responsible for the availability, security and maintenance of the system.
The business can manage and operate its hosted phone system completely online, allowing access from anywhere with an internet connection. Users also have a wide choice of of 'plug and play' handsets or PC-based softphones.
There are plenty of Hosted PBX providers in Australia. MobileCorp recommends Telstra IP Telephony (TIPT) as our cloud solution provider of choice. The benefits of choosing Telstra as your hosted PBX cloud solution are:
robust and secure servers
years of telephony experience
the ability to default to the Telstra mobile network in an internet outage
Telstra Liberate unified communications add-ons
the option to pay off any hardware or handsets over 24-36 months on the Telstra bill
Added bonus – TIPT is able to run over any internet provider, not just Telstra.
What is involved in an ISDN migration?
Planning is the key to ensuring zero downtime for your business during the migration off ISDN. Ideally, businesses should allow six months to complete the migration process.
The first two months will involve researching alternative technology options, auditing impacted existing infrastructure, determining new network design, and building a migration plan.
At least four months is required for either NBN or the chosen RSP e.g. Telstra, to receive a build order, process the order, and deliver onsite.
A typical migration process would have five key steps:
Audit the existing infrastructure
Define the business requirements – Now and Future
Choose the replacement technology solution
Choose a service provider
Choose a service plan
Engage an MSP like MobileCorp (if required)
What does it cost to migrate off ISDN?
Moving from ISDN to an alternate technology can cost a little, or it can cost a lot!
For a very simple straightforward transition for a SMB moving from ISDN to SIP, the costs could be contained to around $600. This fee would cover one SIP trunk, the carrier modem and a professional installation by MobileCorp.
How expensive could it get?
This will depend on the alternate technology solution, the compatibility of current infrastructure and hardware, the size of the business, and any unified communications features chosen.
In general, there is a one-off cost which might include:
purchase and installation of SIP-compatible modem
purchase of compatible hardware such as a digital phone system with SIP handsets. Note: with Telstra this can be paid off monthly on the Telstra bill.
internal premise cabling if required
professional engineer to perform any configuration and set-up work
The ongoing monthly costs will be for a service plan and the cost will be dependent on bandwidth and speed required. Typically, the ongoing monthly costs for SIP are around half the cost of existing ISDN plans.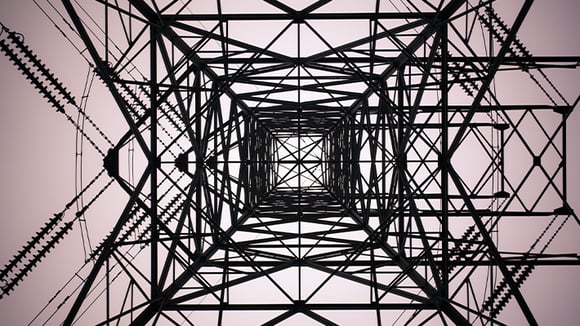 What IT resource will be needed to migrate off ISDN?
Capacity
The IT capacity – number of manhours – required to transition the business off ISDN will vary dependent on these factors:
the number of sites needing to be migrated. Is it one head office or are there branch offices, retail outlets, warehouses?
whether the business is migrating to nbn at the same time, what nbn access technology will be utilised at each site, how the nbn migration will be managed alongside the ISDN migration;
whether an infrastructure audit is required at each site or there is reliable, accurate documentation of the network design and equipment that can be checked instead of a physical onsite inspection;
whether the business has any 'special services' like security alarms or cameras, EFTPOS, or lift telephones;
whether the business has to purchase and integrate any new compatible hardware; and
whether any inhouse IT team chooses to project manage the entire project itself or outsource in whole or part to a managed service provider like MobileCorp.
Capability
IT resources will be required to complete the following tasks to successfully transition the business off ISDN:
solution design and costing
gathering and validating on-premise information
project management of the migration process including liaison with NBN and RSP
on-premise activity including technician visits from NBN and RSP, potential cabling work
testing and reporting
There are many stages where the process can fall down, and there are a range of activities which must occur sequentially – especially when dealing with on-site technicians from the RSP(s) – to ensure business continuity.
MobileCorp ISDN managed migration service
First off, a business can handle the ISDN migration process itself, if it has the in-house IT knowledge and capacity, but even so, it may be more advantageous to outsource.
Outsourcing is particularly popular with enterprise and large business who have multiple sites to migrate and don't want their IT resource to be monopolised by a time-consuming process which takes them away from their core responsibilities.
It is also popular with SMBs who have minimal or zero in-house IT resource, and do not want to invest the time to learn about the technology and then to manage the third parties that must be engaged.
MobileCorp ISDN managed migration inclusions
MobileCorp will manage the entire project driving to a successful completion with minimal input required from the business. Areas of accountability include the following:
Benefits of using MobileCorp for your ISDN managed migration
Transitioning from ISDN to a new system is not always complex, but it is always time-consuming. It also pays to have some experience as there are multiple 'trip points' throughout the process.
MobileCorp's managed migration lets you relax and rely on us to remove all of the risk and deliver a smooth hassle-free shift without disruption or demands on the business.
Some other benefits include:
a single point of contact for all issues relating to the migration
provides impartial carrier-agnostic advice
provides design consultancy skills and scope of works documentation
obtains quotes from third party equipment and service providers
has specialist knowledge of the RSP offerings ensuring you get the best value
has specialist knowledge of the back-end migration processes followed by the RSP and NBN Co. ensuring your order progress
knows how to act proactively to head off disruption and downtime
has a direct line into Telstra network systems, if the business chooses Telstra as its service provider
has a proven track record migrating Australian business of all sizes nation-wide
relieves your IT team from the operational workload and administration tasks