as we look ahead into the next century…
[the] leaders will be those who empower others
-Bill Gates, founder Microsoft
Microsoft 365 includes all the Microsoft Office apps we have grown to know and love – like Word, Excel, and PowerPoint; as well as a number of communication and collaboration tools such as Exchange, SharePoint, and Teams.
It is delivered as a monthly subscription licence.
MobileCorp Microsoft 365 migration managed service
MobileCorp offers two migration packages – for SMB and more complex enterprise migrations.
SMB Office 365 Migration managed service
A package of Migration Services for on-premises Exchange, Google Mail and IMAP mail services. We migrate mailboxes, public folders, distribution lists and can perform the required desktop changes. Our services are priced either per mailbox or on a per user/month contract, starting from as few as 10 mailboxes.
Complex Microsoft 365 Migration managed service
Our 365 migration specialists will work with you to understand the required business outcomes. We will scope and design the solution and information architecture. We will devise an end-to-end migration plan, setting up Identity, Active Directory, migrating Exchange, and files; and demonstrate the wider unified communications capabilities of the 365 platform.
365 hosts your data in Australia
Data centres now in Sydney and Melbourne
Since 2017, Australian business users of Microsoft 365 have been hosted at Microsoft's local data centres in Sydney and Melbourne, instead of Singapore.
The new local hosting service offers several benefits for Australian customers. One advantage is that the use of dual data centres provides a geographically diverse and redundant backup solution. If there's an outage at the Sydney data centre, services will automatically fail over to Melbourne, and vice versa.
Another benefit is compliance with Australian data storage laws. Also, local hosting reduces latency, resulting in faster data transfer to and from the cloud.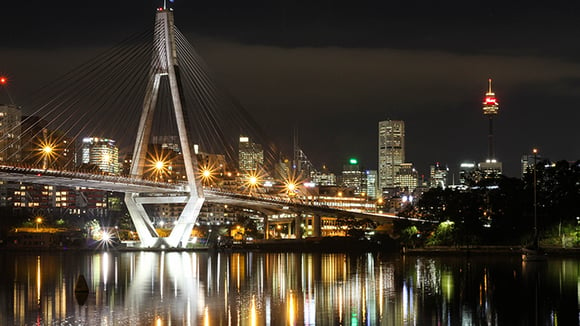 What's included in Microsoft 365?
365 is a cloud-based collaboration platform including Office productivity tools and applications. Most of us will be familiar with office suite of apps like Excel, Word, PowerPoint, and Outlook, but what about the others on offer?
Below is a snapshot of the many apps available. There are a series of Microsoft 365 plans which include various of the apps.